We were going into Yorks for a last look around, Betsy was all packed up and on the way, she stopped at ALDI so dad could by a lot of beer. "Its because of minimum pricing Poppy", Yeah right dad, its because you kike beer! Betsy stopped to get a drink of diesel when dad said "it's horrible weather how about we go to Darrowby?" Darrowby is where mum and dads favourite vet program is set, I was happy enough because I knew James and Siegfried have retired. OK then let's go.
Darrowby is miles and miles from anywhere, it took betsy a long time to get there. She stopped at a small car park at the edge of the village, the signpost said NO BETSYS, but dad talked to a local peoplsee and he said it would be OK for Betsy to have a rest. Time to explore Darrowbys.
At the first pub we chatted to an old man about the weather, he sounded just like the peoplsees in All creatures great and small! We must be in the right place.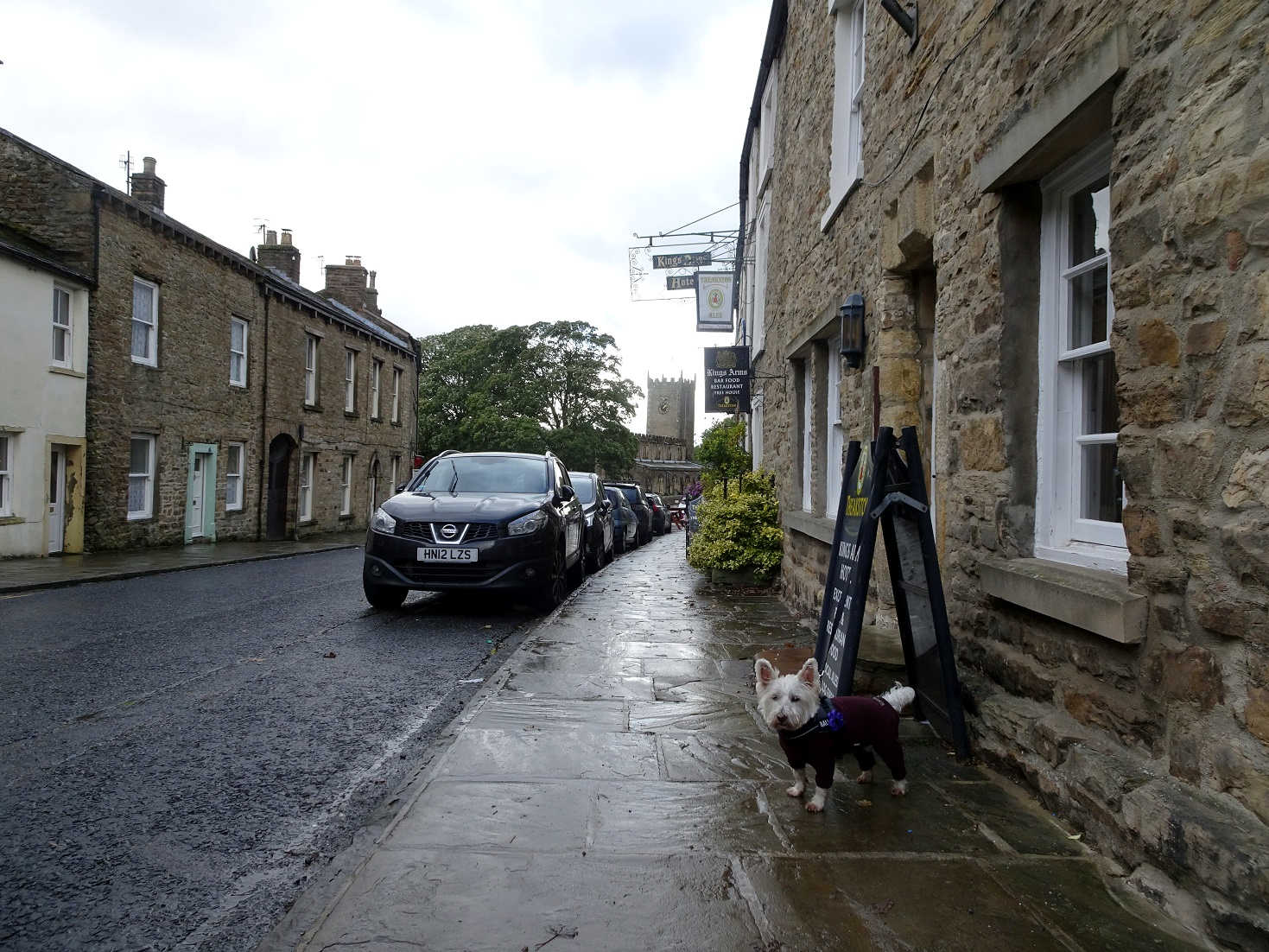 We walked down the road through the village to the church, it was much smaller than York's but at least I could walk around here!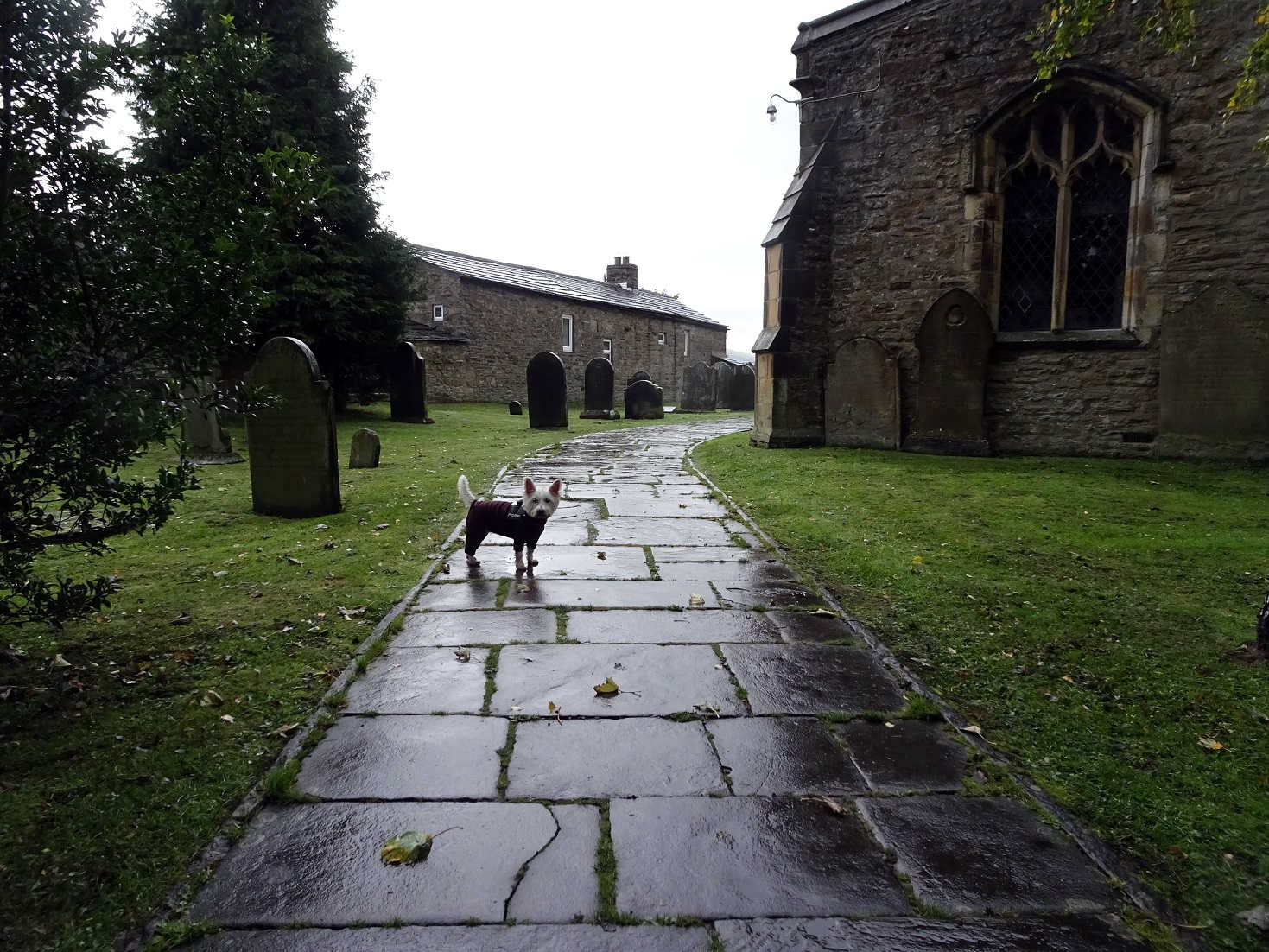 "Let's find the vets said" dad, mmmmm not too sure about this, poppys hates nasty vets grrrrrrrr. Luck it was true! James and Siegfried had retired and its now a small hotel!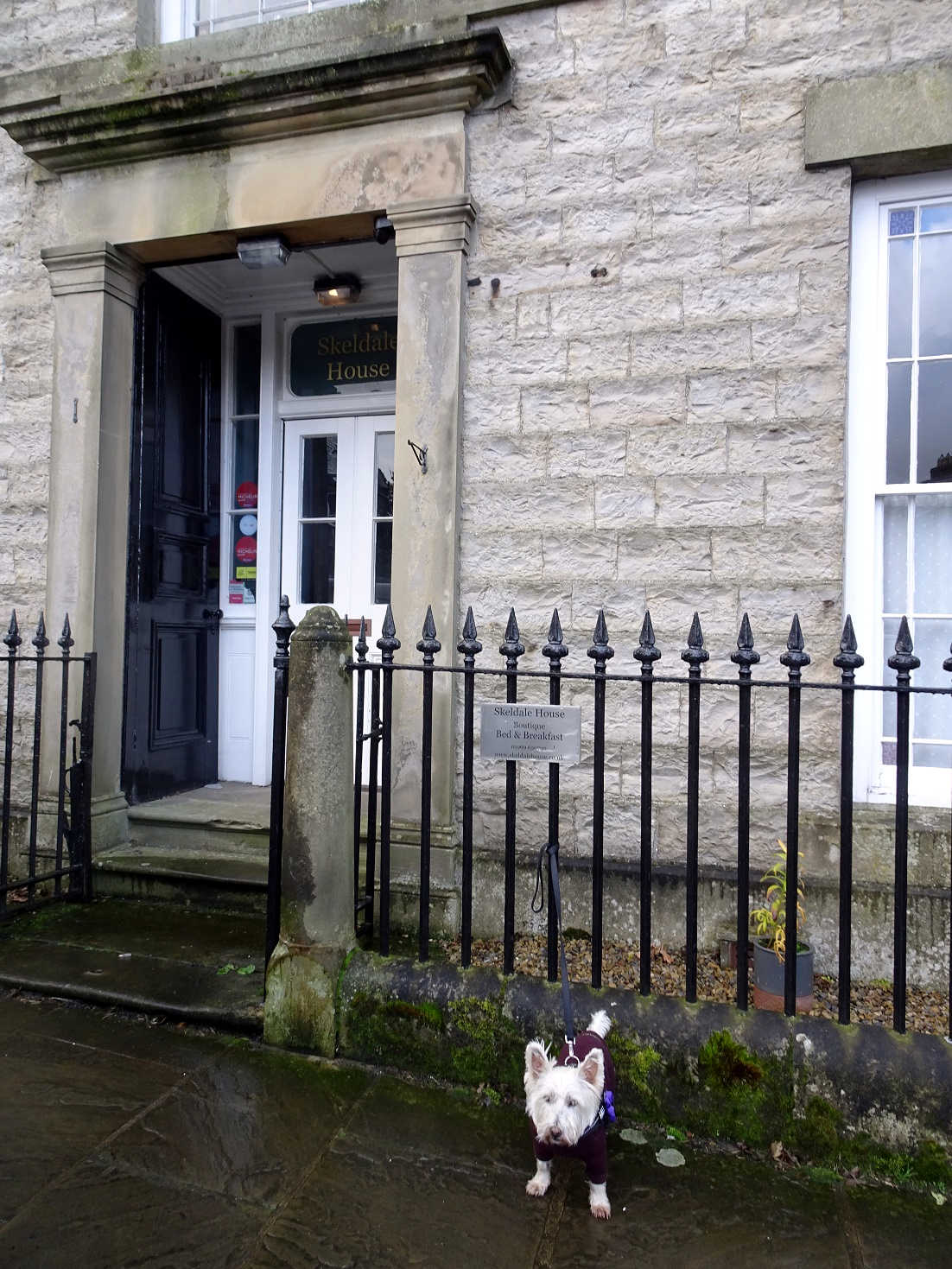 We were all cold and wet, what about one in the Drovers?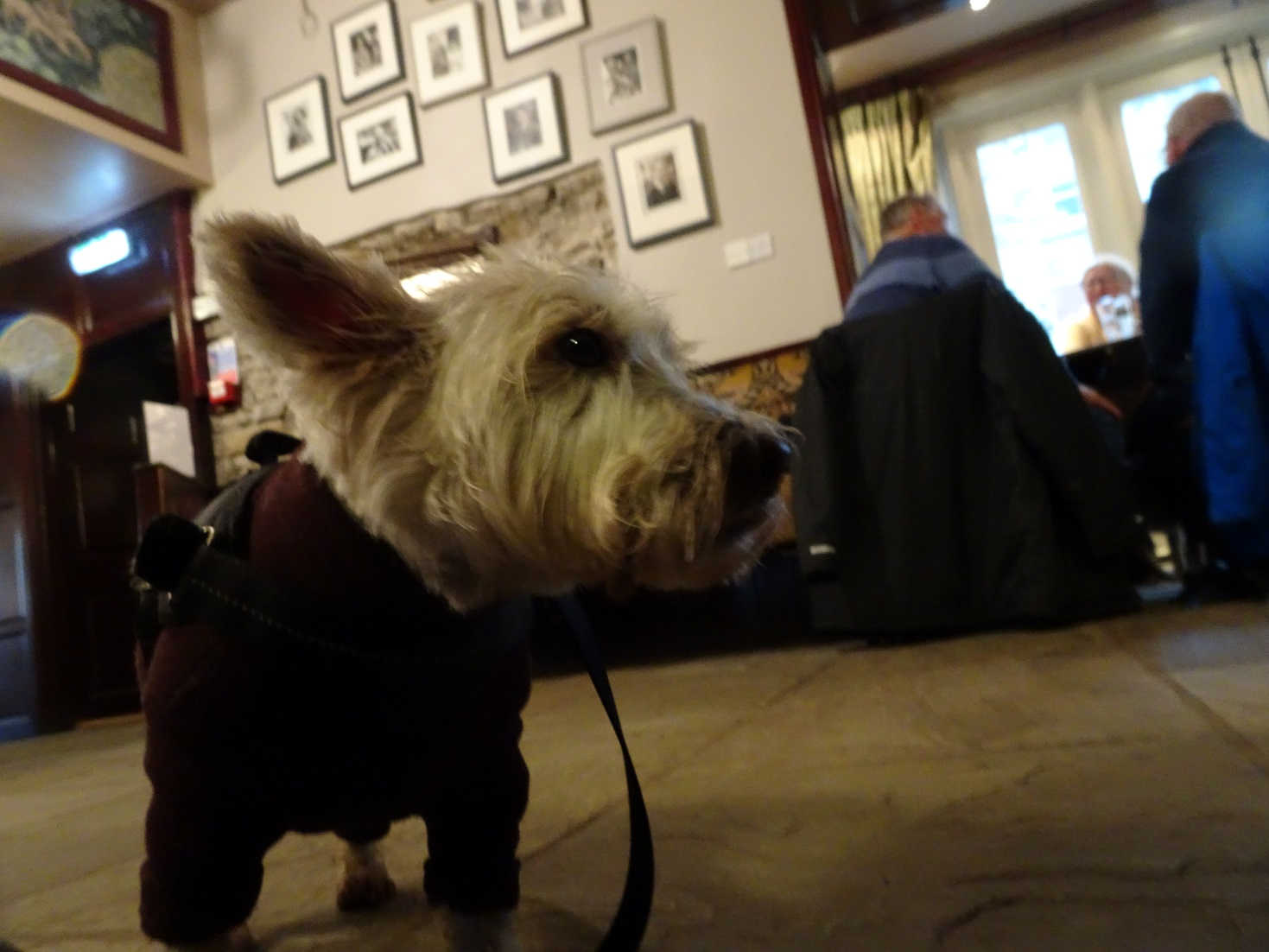 The Drovers looked a bit different, probably all the screens to save us from covids. I wonder what Tristen, James and Siegfried would say about all this!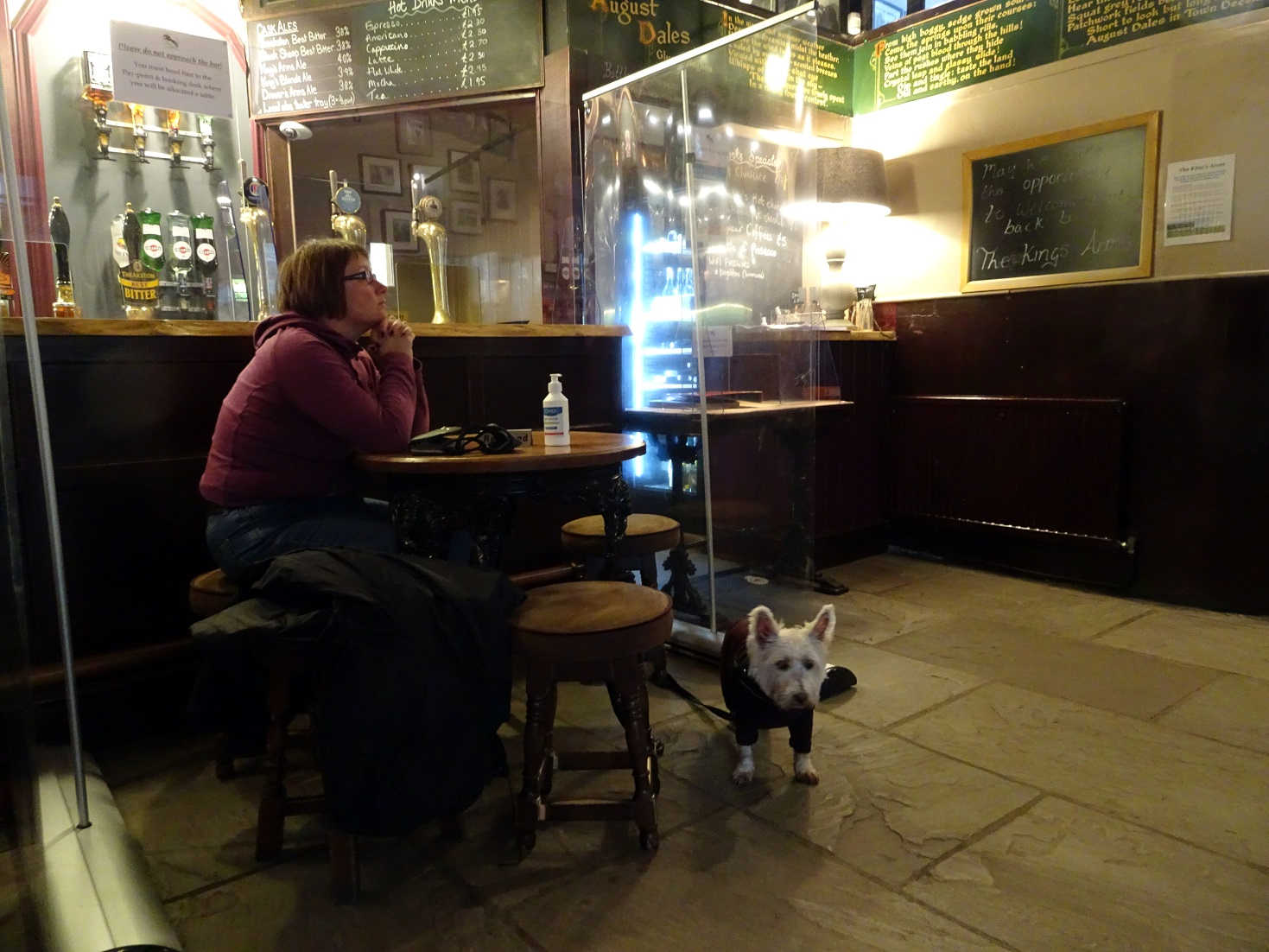 The snug was nice just the same as on TV. After mum and dad got a nice hot coffee I noticed that I was starving. Mum, Dad, feed me I'll die of hunger!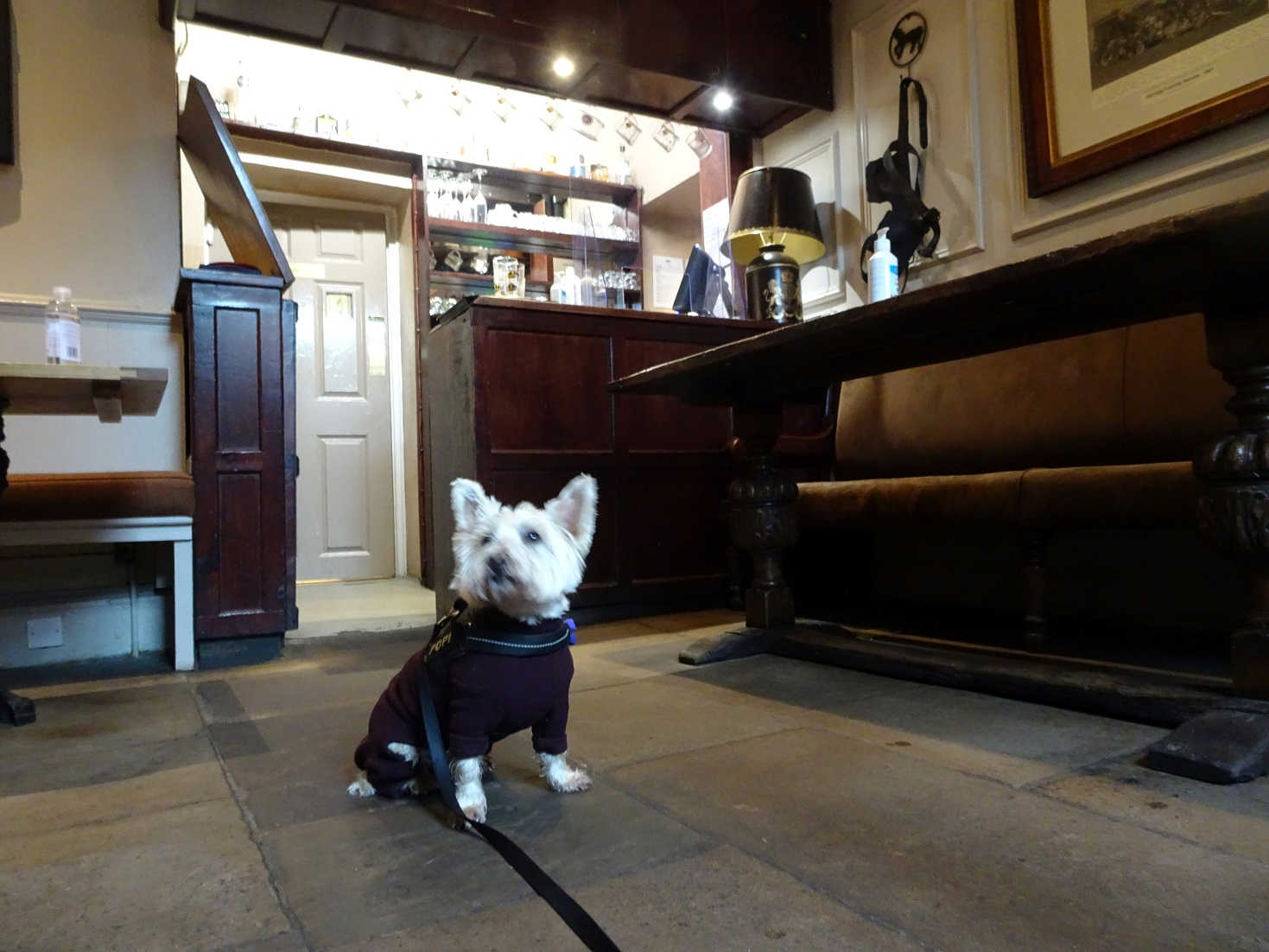 Mum went next door to the Bake Well and bought rolls in sausage for lunch. As we got back to Betsy the sky started to cry heavy tears. We were warm and dry inside Betsy munching on beef sausages yum. Soon Betsy woke up and we were off again.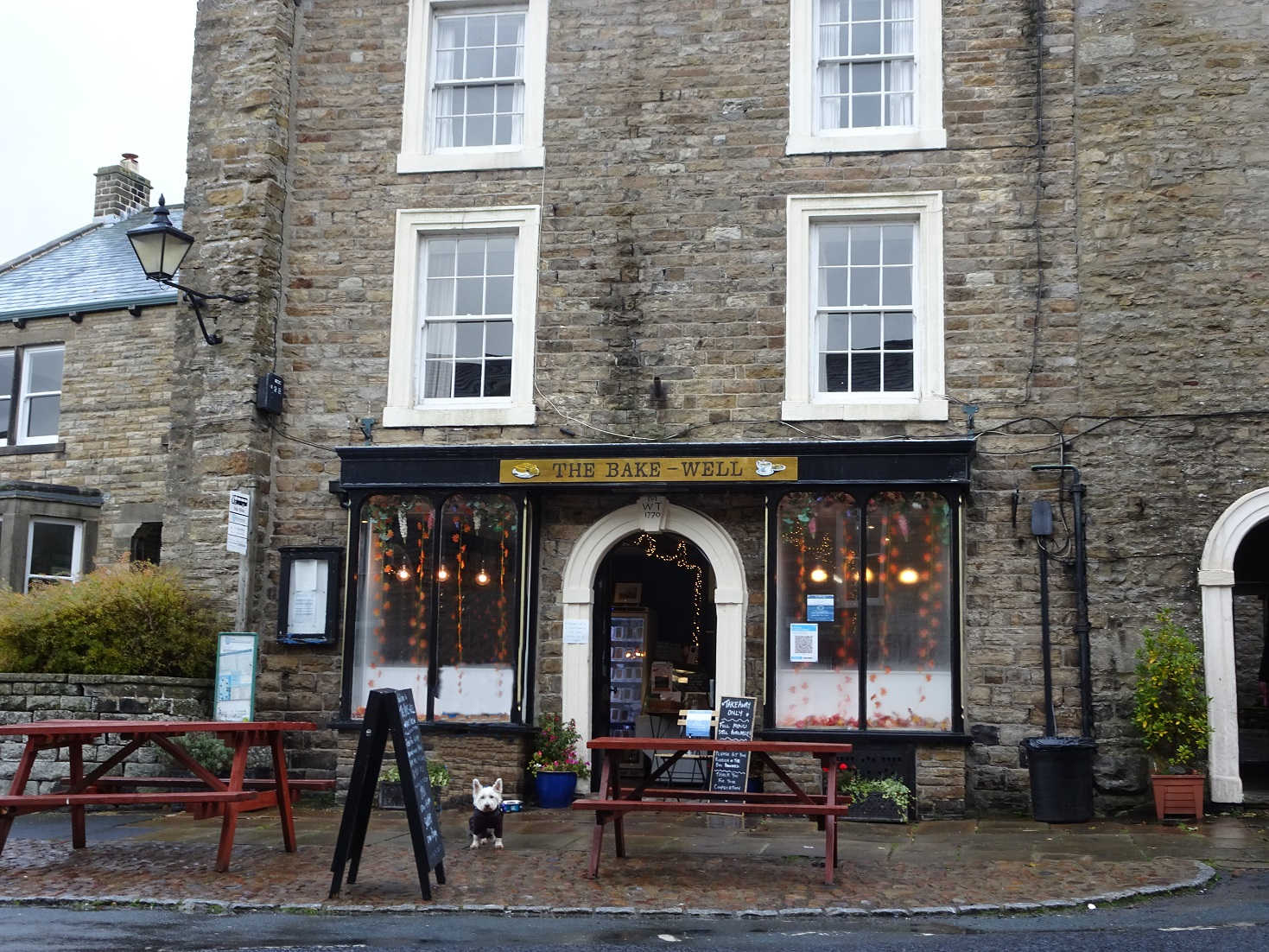 Betsy rolled through the Yorkshire Dales back to the big road and headed north. After a while she decided she missed the sea and soon we were travelling beside it. We came to a small town called Beednell. Betsy got lost several times trying to find a place to rest for the night, eventually she settled in sand dunes. Time to explore.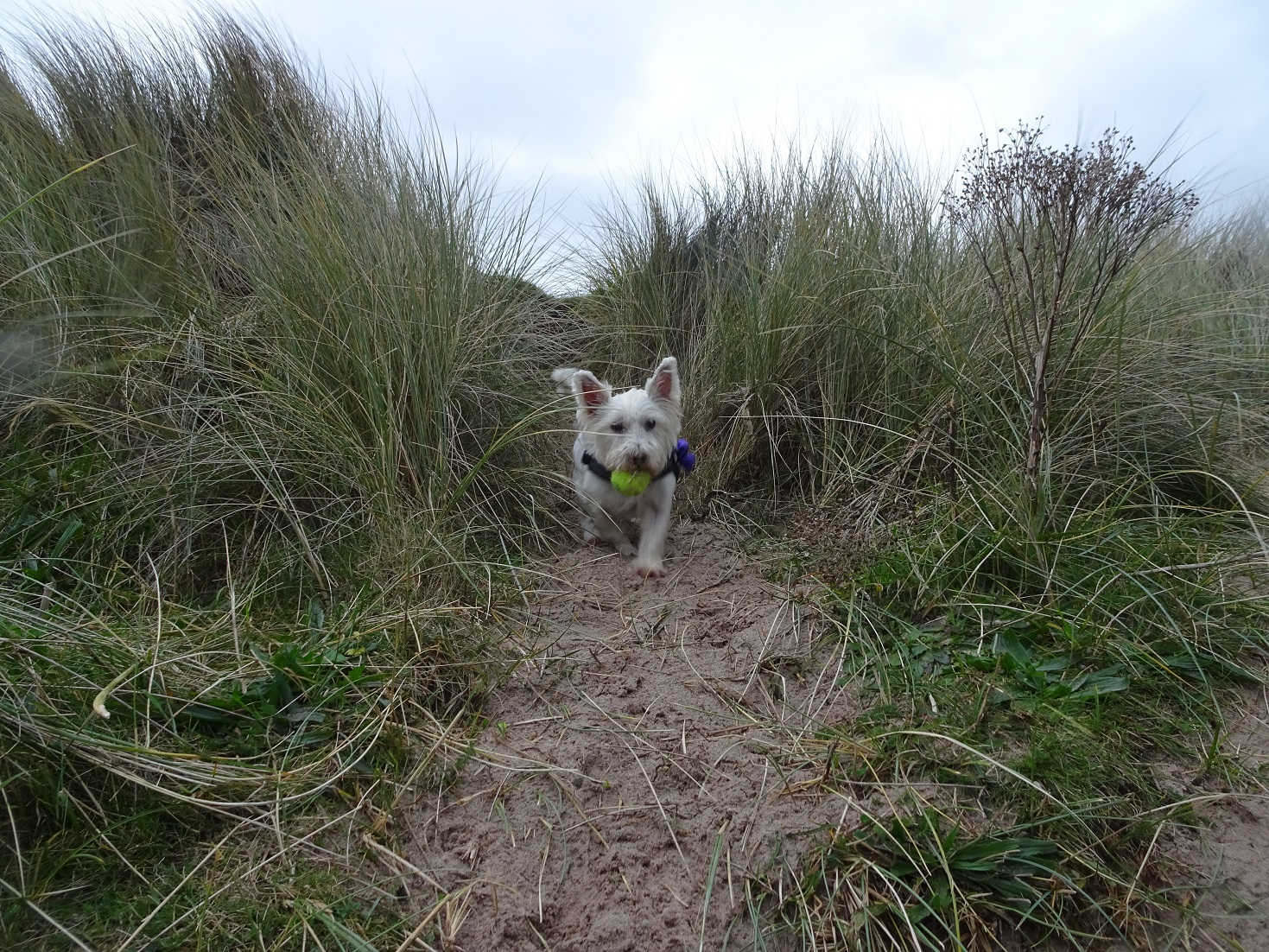 I climbed to the top of the first dune then I saw it, Beadnell Bay BALL!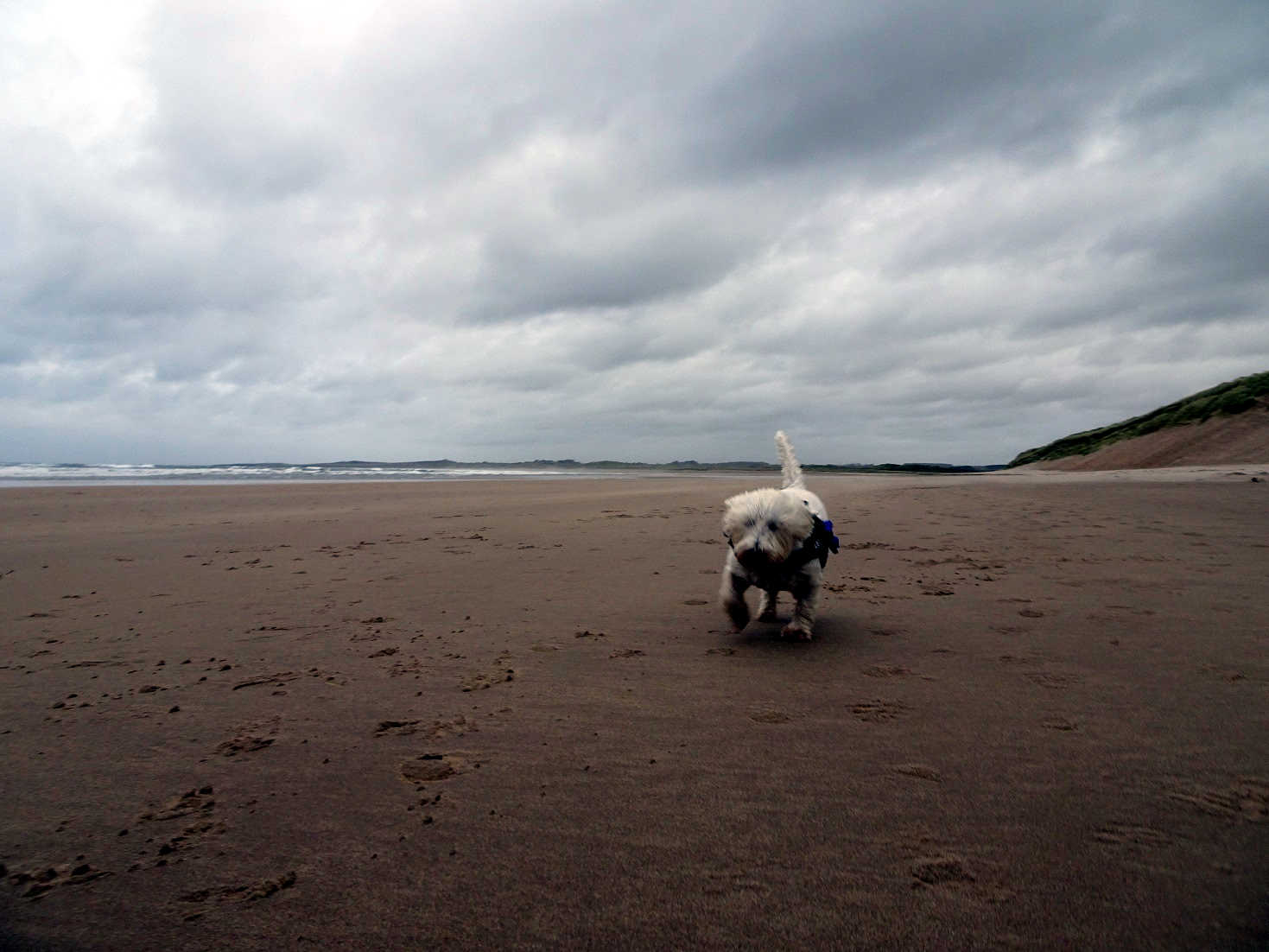 It was very windy on the sands but I was still up for a good game of ball, my legs get stiff when nap for a long time in Betsy, time to stretch them.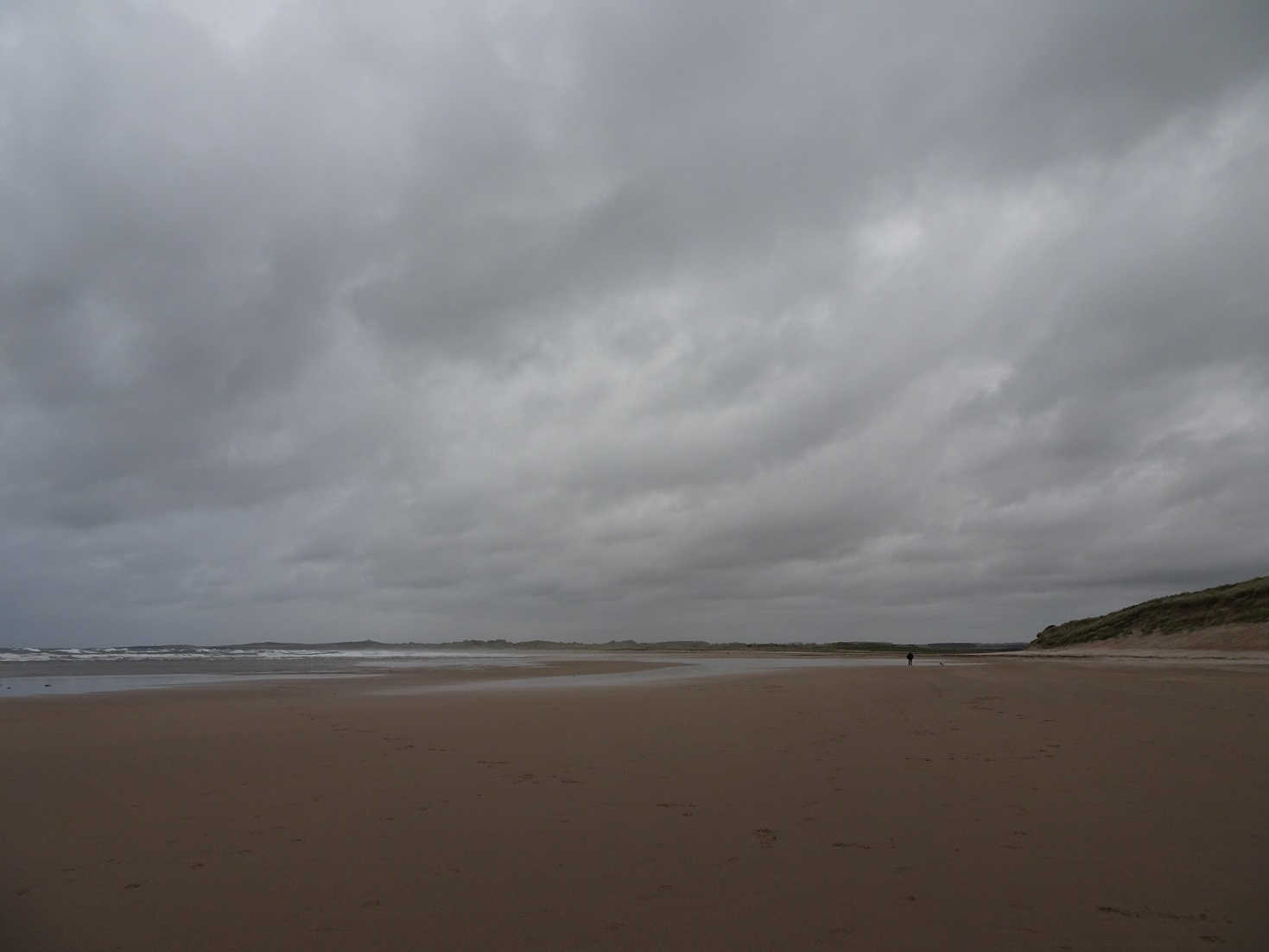 Dad had mis judged the how strong the wind was when he kicked ball, it went for miles! If he thinks I'm running for that he has another think coming! It was funny watching dad try and catch ball, every time he got close Mr Wind blew it away from him every time closer to the sea.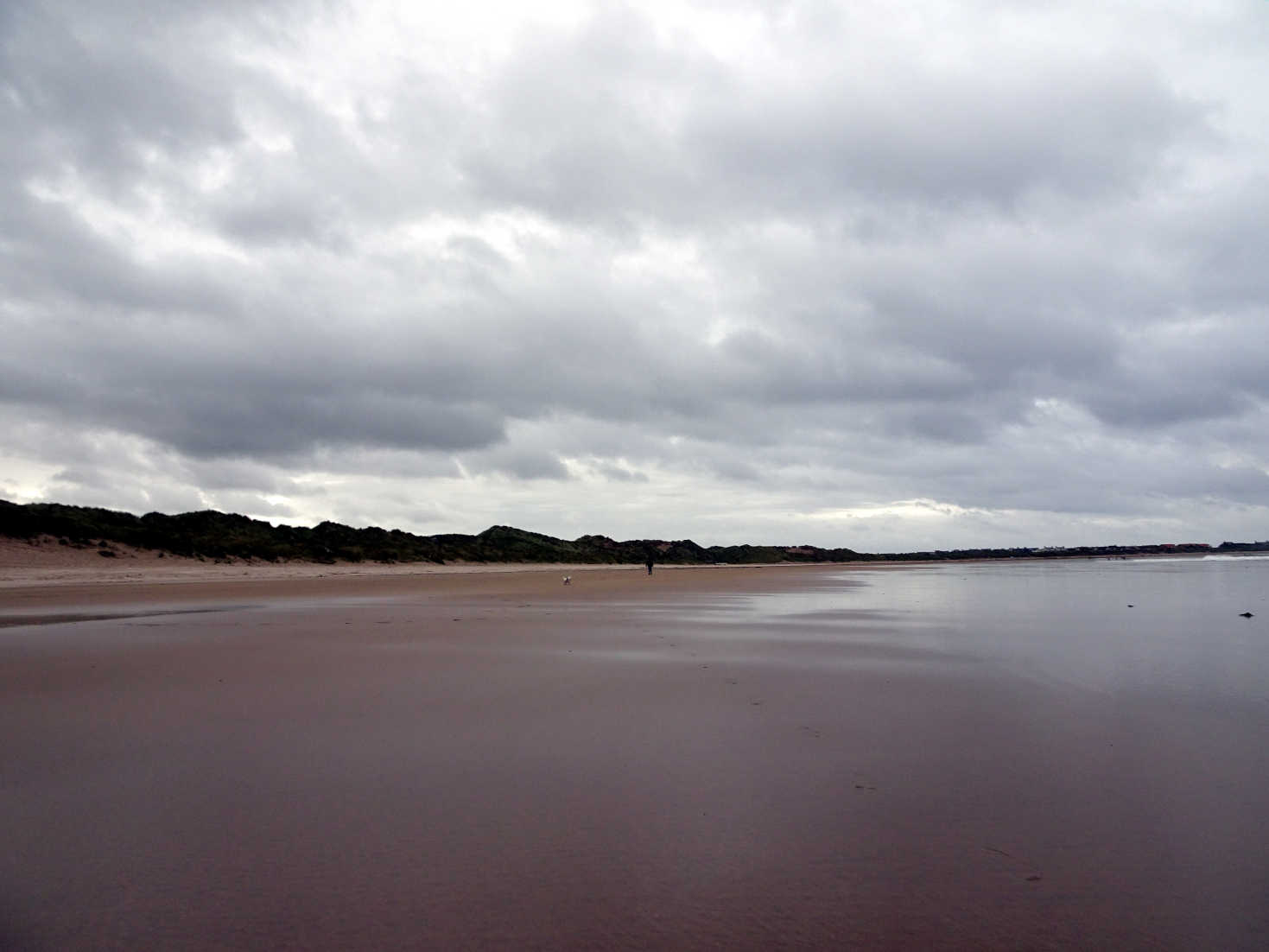 It was quite late, so we only went a short plod along the beach. It will be there tomorrow, so we headed back this time against the wind. The air was fresh and the noise of the sea crashing against the sand was deafening. As we got closer to camp, I decided to have one last game of ball before we climbed the sand mountain back to camp.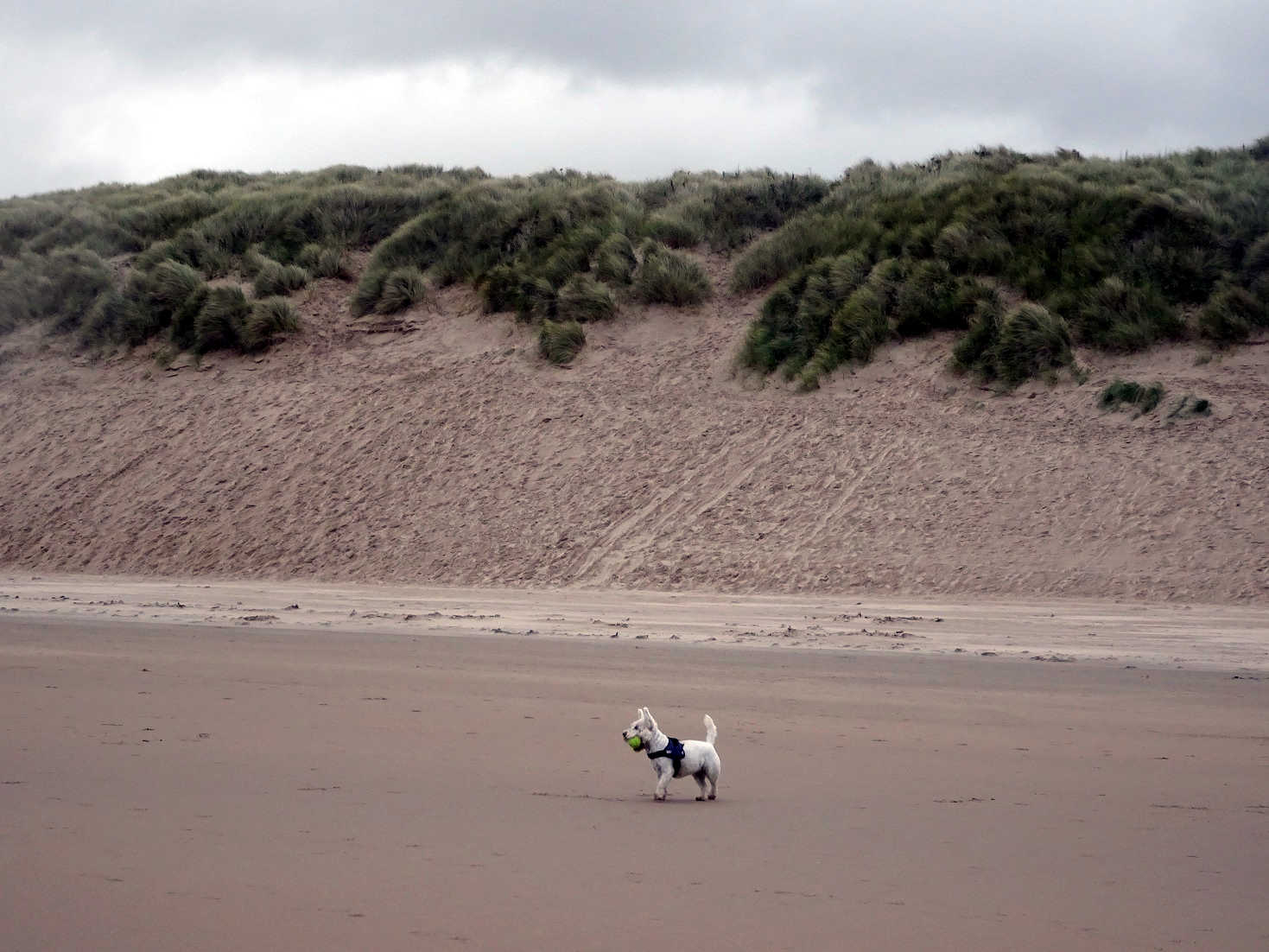 The sand mountain proved difficult for mum and dad but 4 paw drive makes light work of any hill! At the top Betsy was just the other side. Funny place to rest, but very handy for the beach Betsy.