Last day in Ardnamurchan, I can always tell when we are going home, mum and dad give off the vibe that they are on a mission, bit like me on vampire dog patrol. Poppys was in a good mood, campsite to ourselves and the nasty vicious dog long gone. After a leasurly brecky and last walk at the shore Betsy woke up and heade up the steep path out of camp. We had soon left the village and were climbing the mountains. It was raining and there was nothing to see out of the window, mmm, nap time.
When I woke up Betsy had stopped. What are we doing here dad? "We are going to a hide to watch for otters, seals monsters and eagles Poppy". Oh, Ok then, what's a hide?. To get to hide we had to go through the forest and over a path that was held up with rope.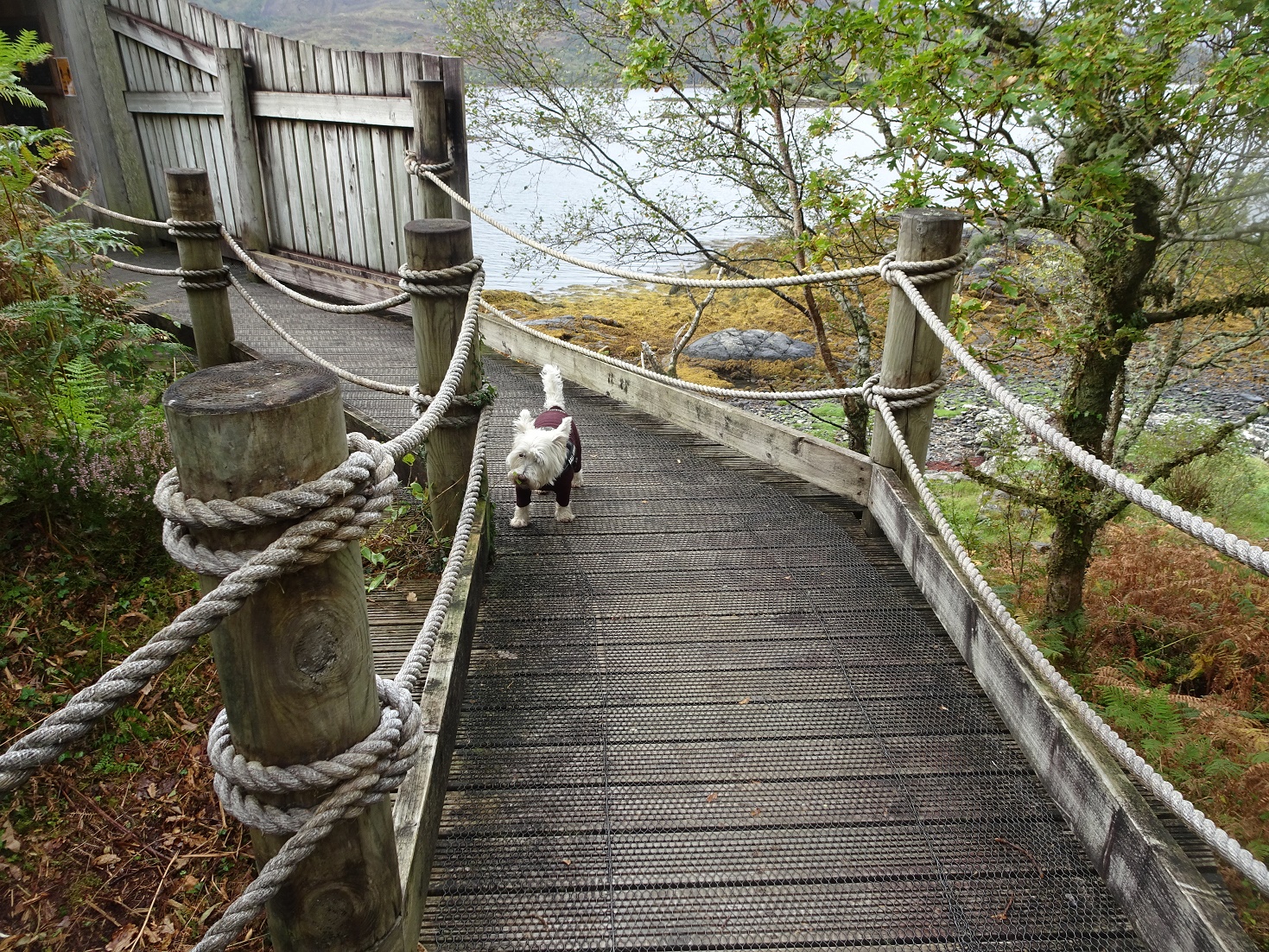 Well what a disappointment. all a hide is, is a posh bus shelter! Worse than that its made of wood so you can't see out! To add insult to injury the peoplsees give you a platform to see out of the windows, how useless is this!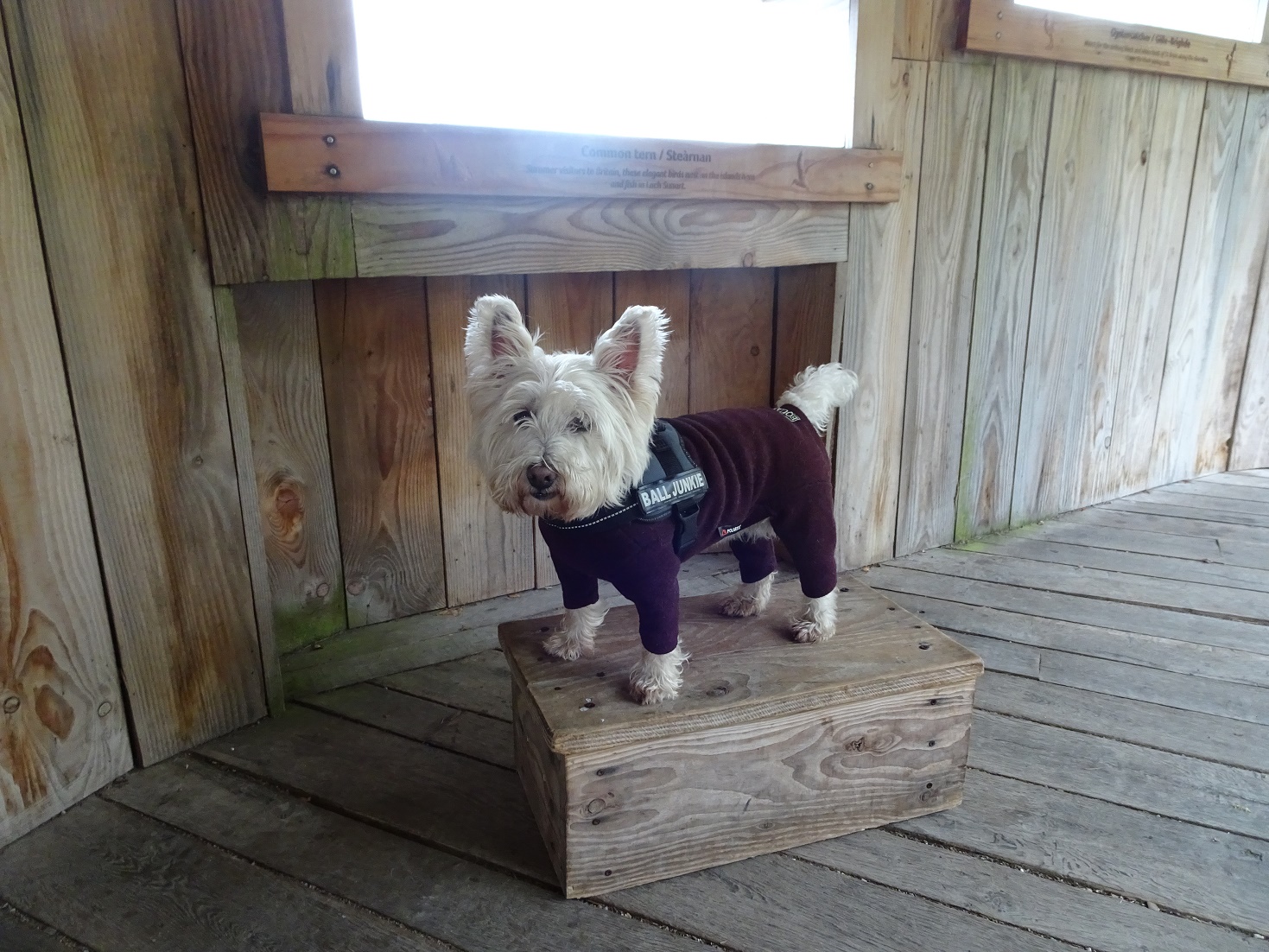 Mum had her spy glasses but I think she could only see one seal monster. Back in Betsy the sky had stopped crying as she carefully made her way back to the ferry. Daft dad totally messed up the ferry turn off and poor Betsy had to go backwards onto the main road to join the right Q. It got worse, as Betsy was trying to get back a car jumped her place. Normally this isn't a problem but this time ferry was full just as it got to Betsy's shot. Ho Hum we will have to wait for the next one.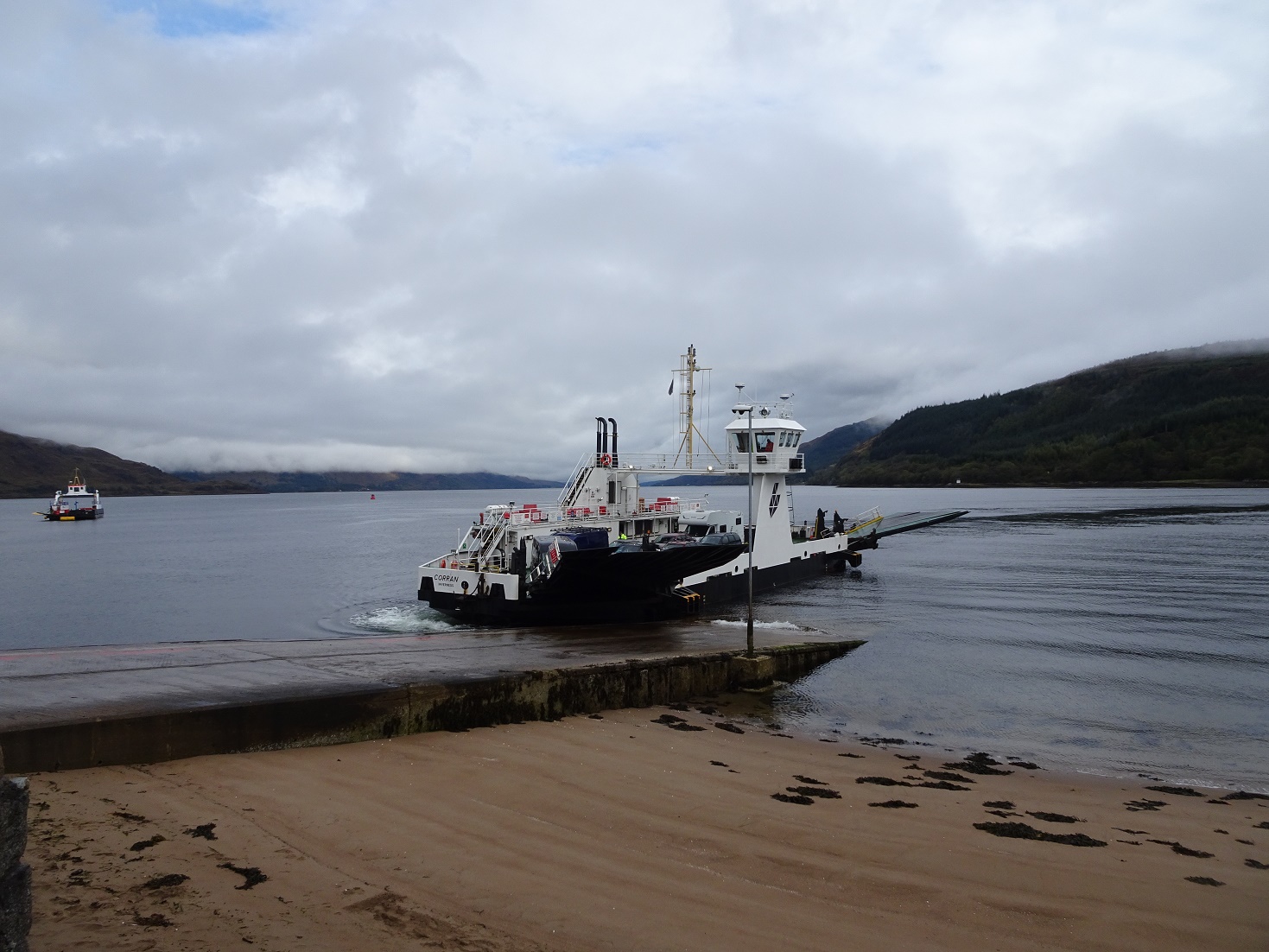 It was getting late when we got across and dad thought it would be nice to stay in Glen Coe for the sunset. Ok dad, I have nowhere to be going.