I was asleep on dad when he woke me up, it was very early. Mum took me for my morning walk and it was dry and sunny. When we got back dad was getting Betsy ready for moving. I knew we were leaving for good because dad had rolled up the big cable and it was on the step to get into Betsy.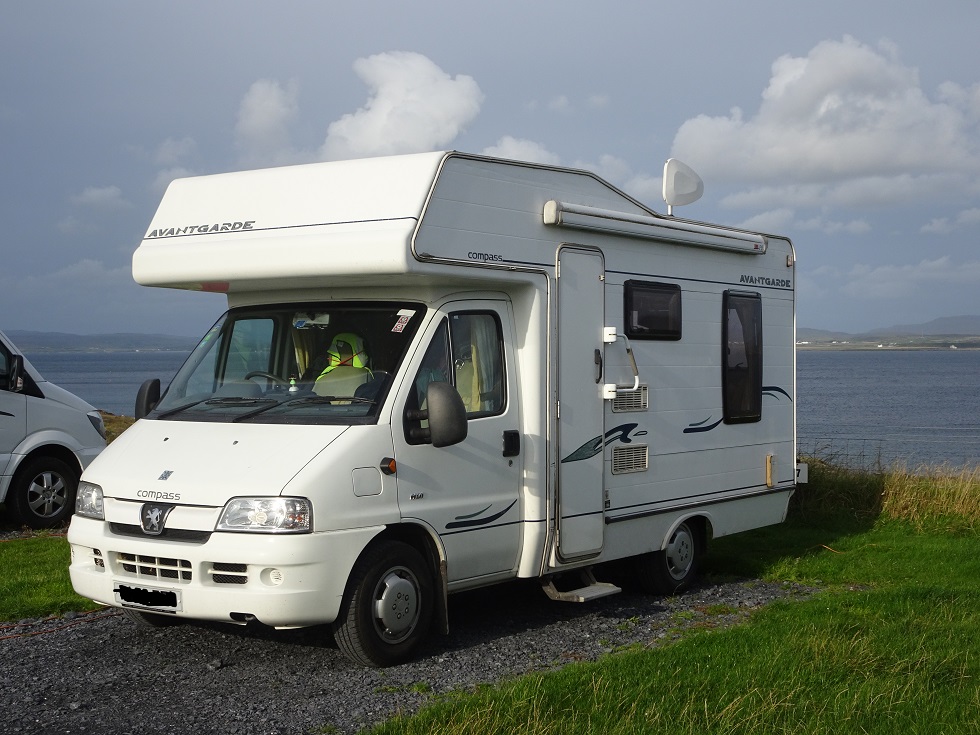 Soon Betsy was awake and we rolled out of the camp. We went the same way as yesterday past Bowmore and the airport along the long long straight road to Port Ellen. At the port Betsy got in line with vans trucks and mini busses. We must be going on a boat.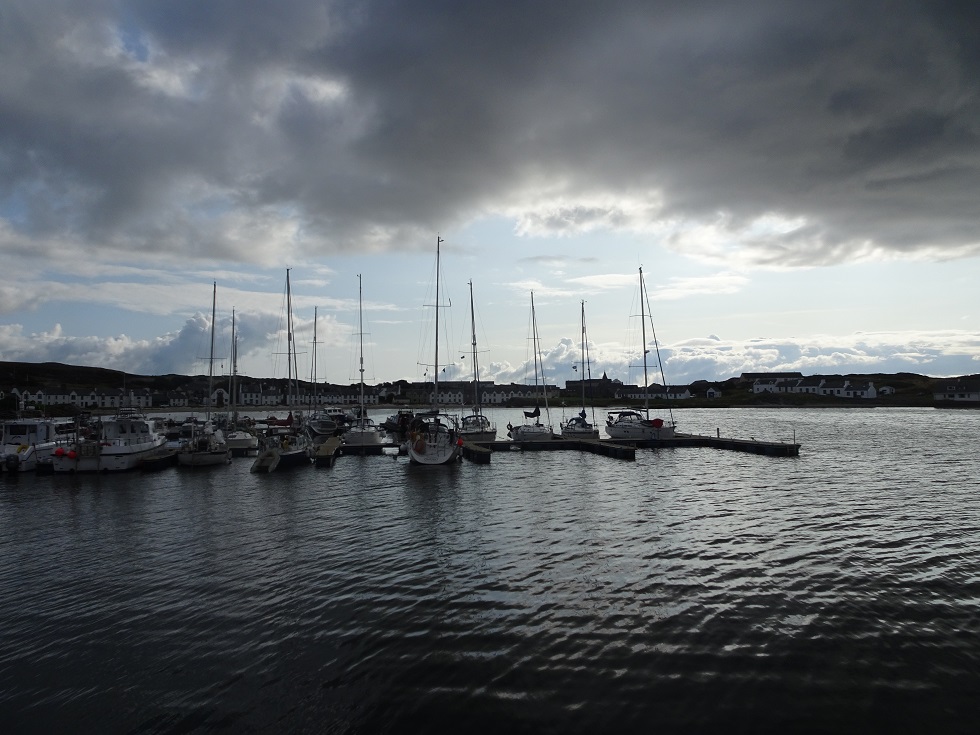 The boat came in and the ferry peoplsees let Betsy on third, this meant we would get a choice of seats in the dog cabin. The ferry was great I got lots of pets from peoplsees.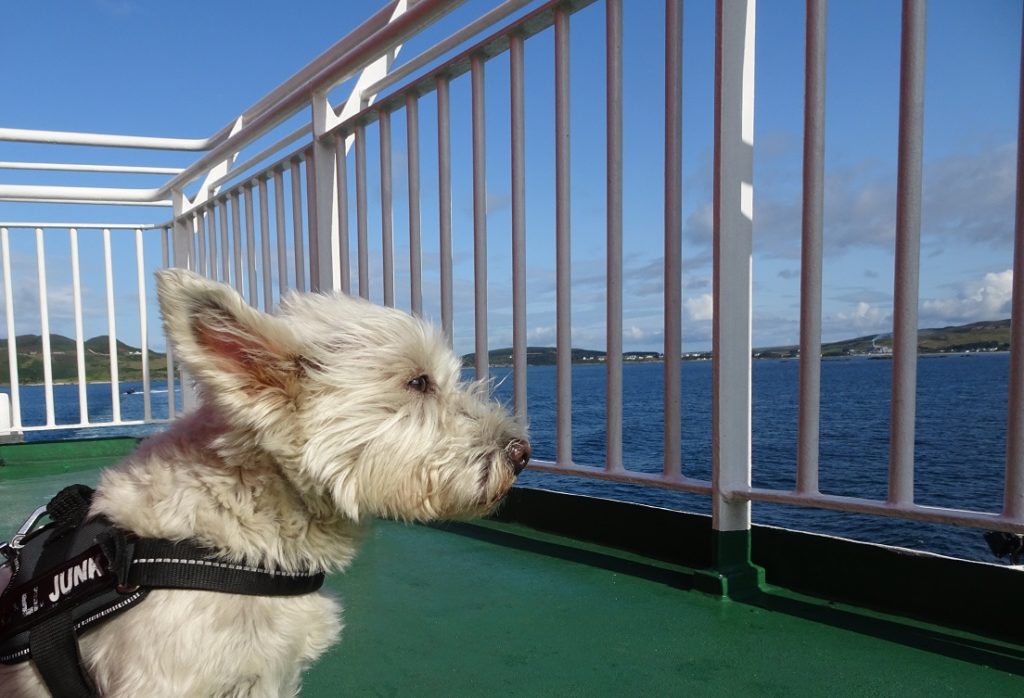 Dad took me outside and I got let off leash on its roof. I got to smell everything. Back in the dog cabin mum let me stand on the window ledge so I could see the world go by.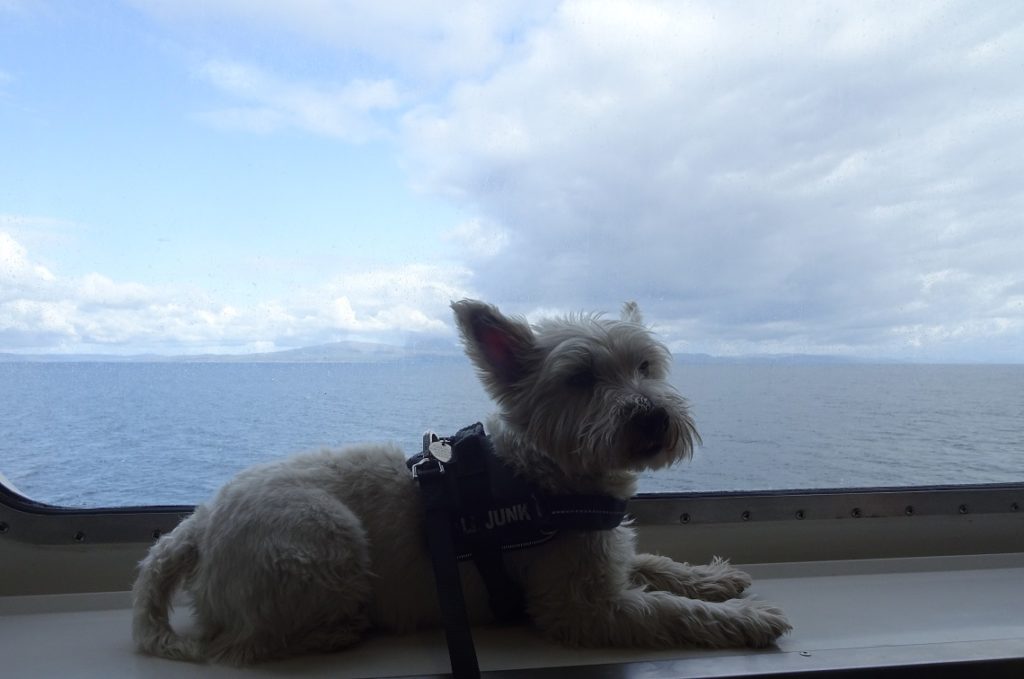 The boat passed by Jura and Gigha as it left Islay behind in the distance. Can we go back upstairs dad? come on mum. Lets play on the roof.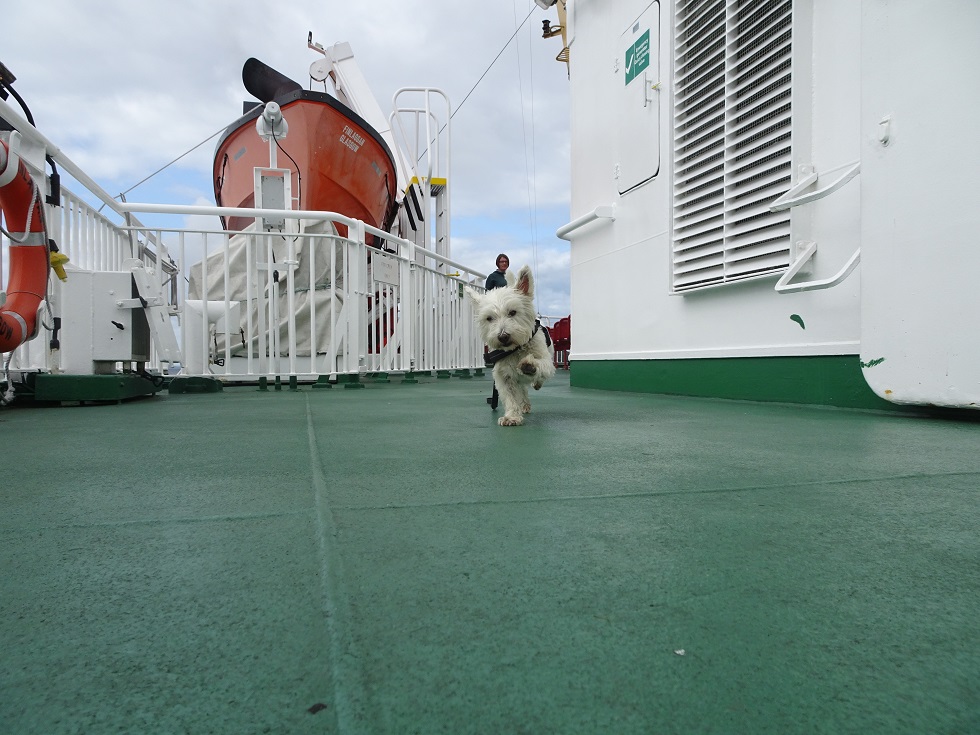 Soon we were coming into Kennacraig and it was time to get back to Betsy.
When the boat opened it mouth Betsy was the third one off. She got to the main road quickly, no sooner than she was on it she was off again on a little single-track road. Over hill under dale she was flying across the Kintyre Peninsula. She came to a rest at Claonaig in another line of cars.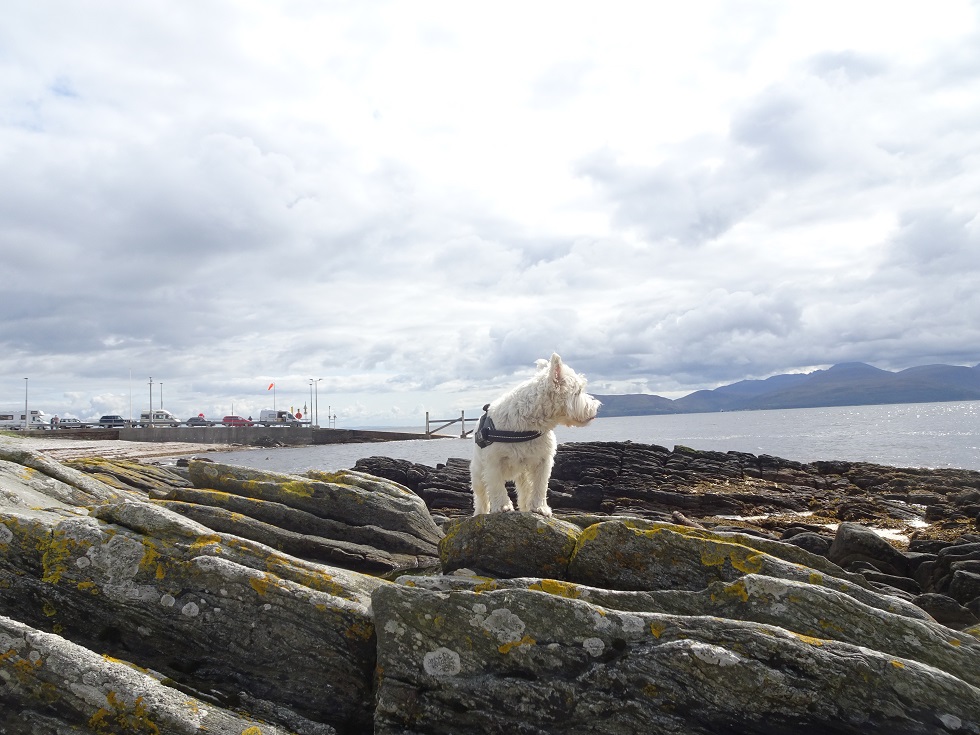 We all got out and went to explore. First we went rock scampering where I picked up the sent of a dead sea monster dad dragged me away from it.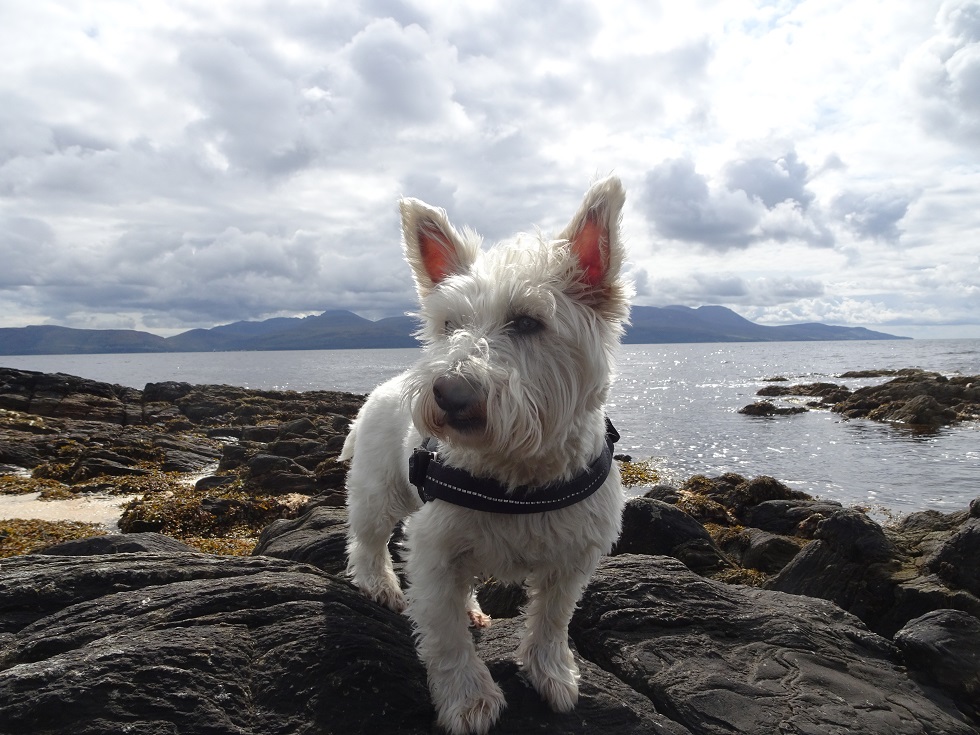 plodded along the beach to a boat that was parked. There was a grass path that lead back to Betsy perfect for playing ball. In the distance a boat was coming across the Kilbrannan Sound. Time to get back to Betsy.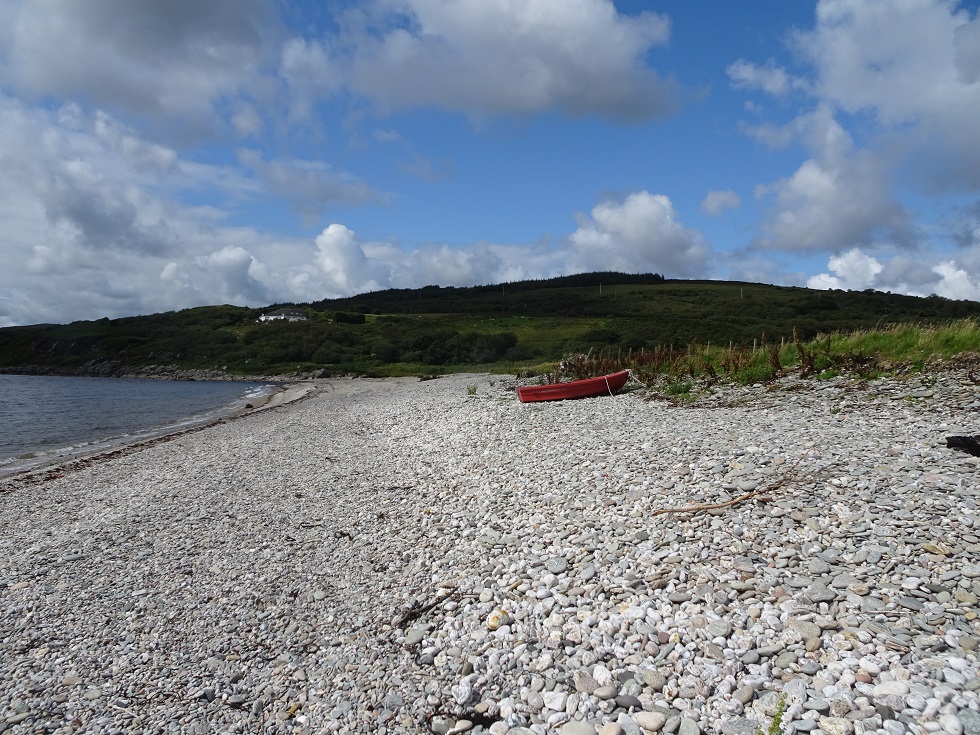 The boat was called Catriona and was going back to Lochranza on Arran. We were on Catriona before going the other way. Mum was hoping to get he early boat back to the mainland. She was happy when Betsy got on the boat near the front. It was quite warm so we got out of Betsy and went upstairs on the Catriona.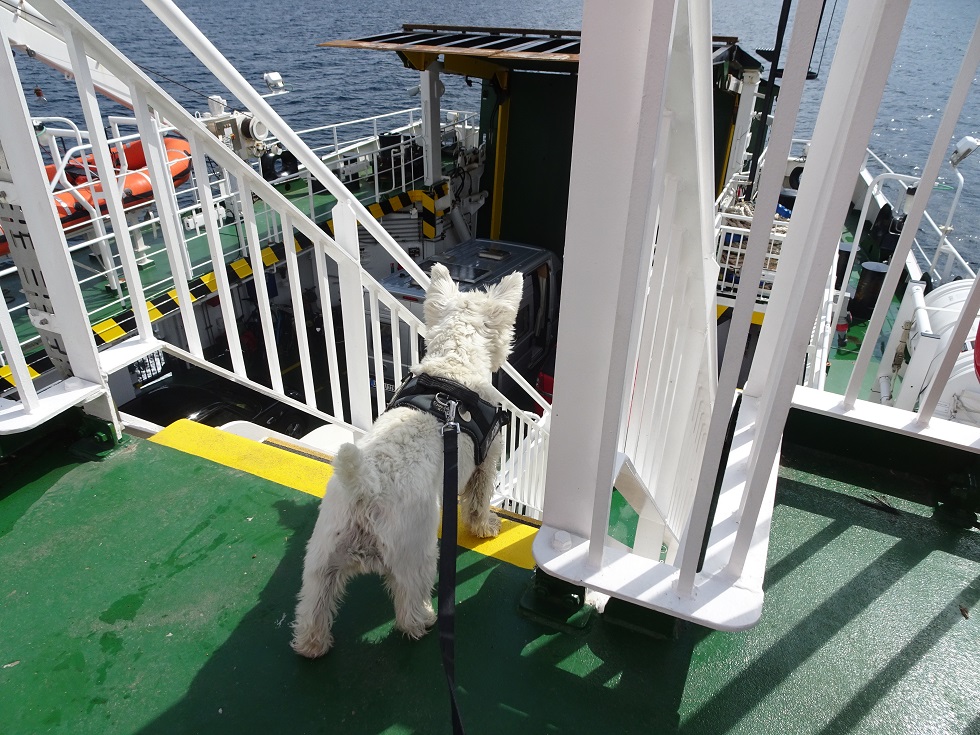 Catriona was much smaller than the boat but the views were good. It took no time at all before Betsy was rolling off back onto the island.
At the end of the jetty Betsy went left, I thought she was going back to the Lochranza Campsite until she passed it by. It was a slow drive. A car was at the front of a line of cars and it was making dad angry. Betsy had to change gear a lot, she doesn't like changing gear. Eventually we rolled into Brodick. We were too late for the early ferry so we went for a walk around the town.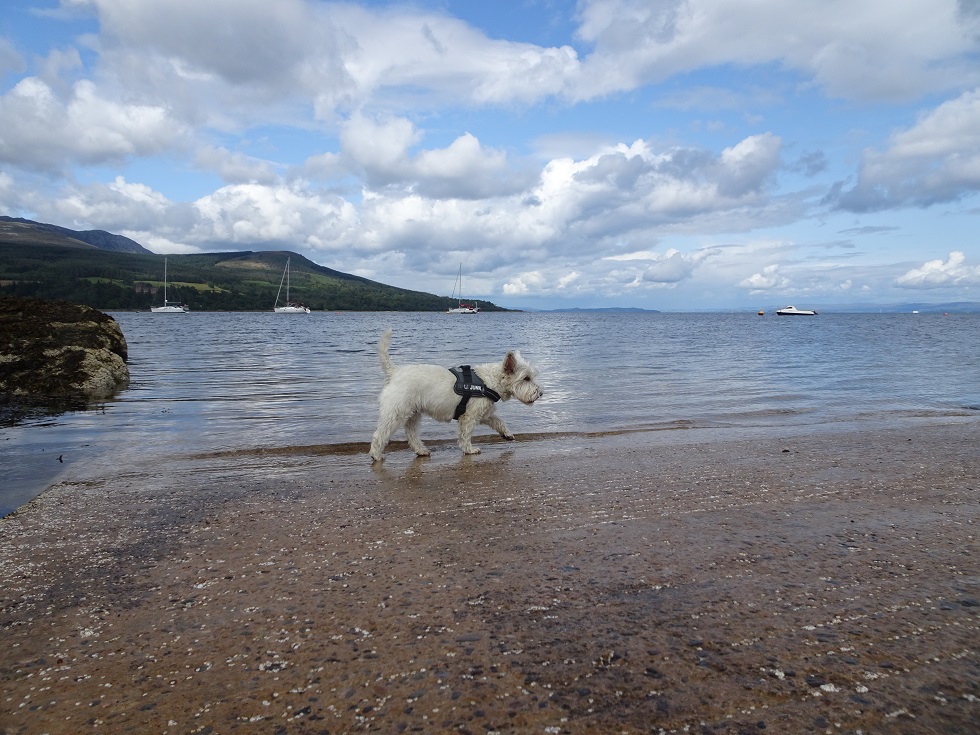 Mum and dad were trying to get a sticker for Betsy but the shops wanted £5, what a rip off, I mean that's three bags of treats for me, more than a months worth! On the way back to Betsy we got battered cheese burgers from the chippy. They were yummy poppy likes battered anything. Soon the ferry came in and we were heading home back to the mainland.