Well Poppy we are now at our fancy hotel, it has 5 stars, which means it is very posh. I've attached a picture of the bathroom, mum likes the plates and hopes to buy one of these to bring home for the kitchen wall.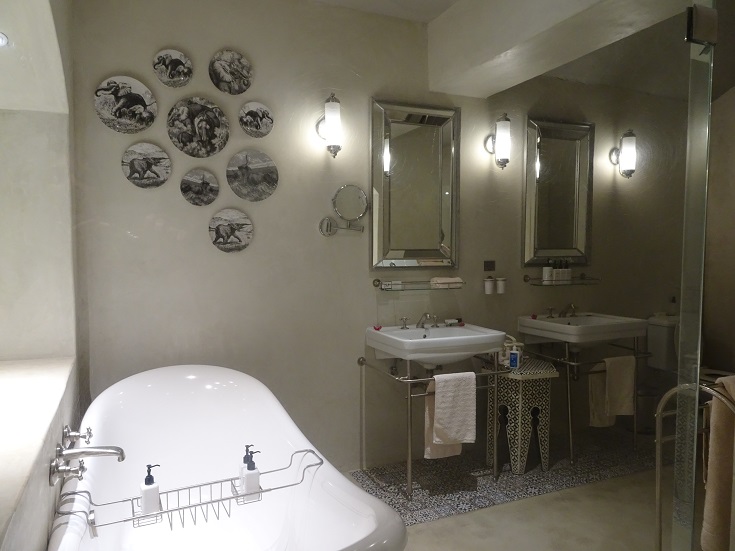 We are now setting off on our first river safari, we hoped to see more animals and a nice sunset.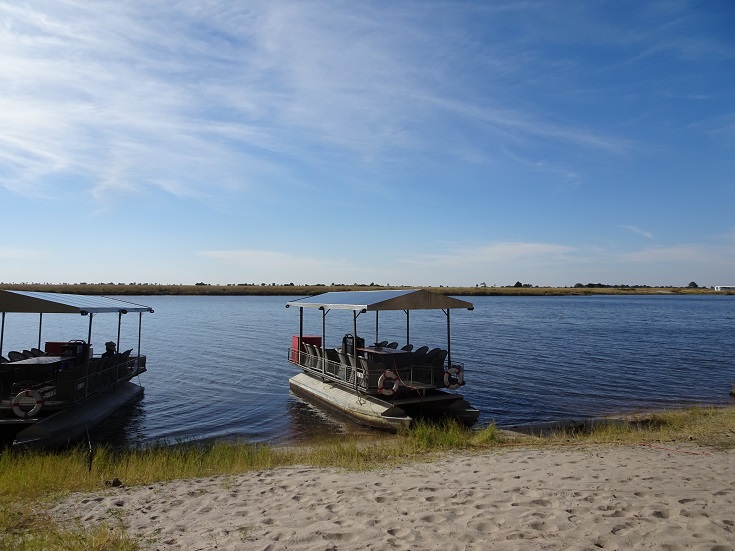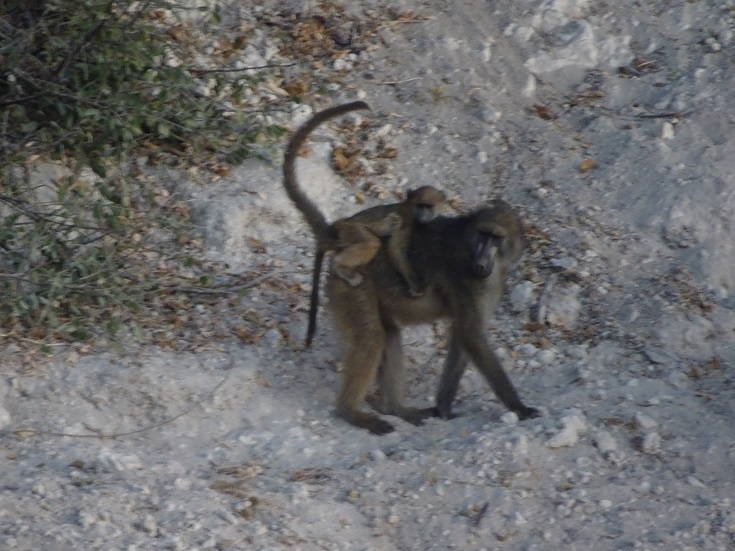 We did see lots of animals and a nice sunset. Here is a picture of the boat and also of animals called baboons and a crocodile.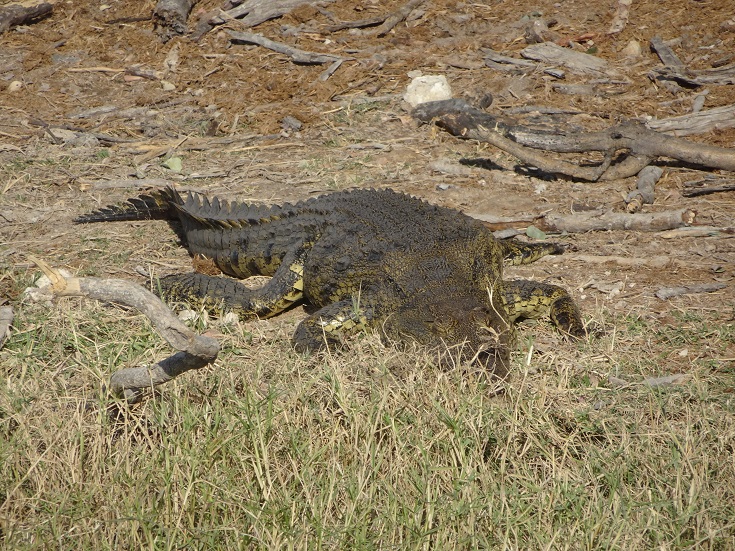 You think the swans are bad at the park, you really don't want to play with Mr crocodile. I think he would eat you in one munch.
Well this is a well fancy boat. It runs on electricity, the guides are all female (we know they are the best kind!). Here is a picture of our first guide.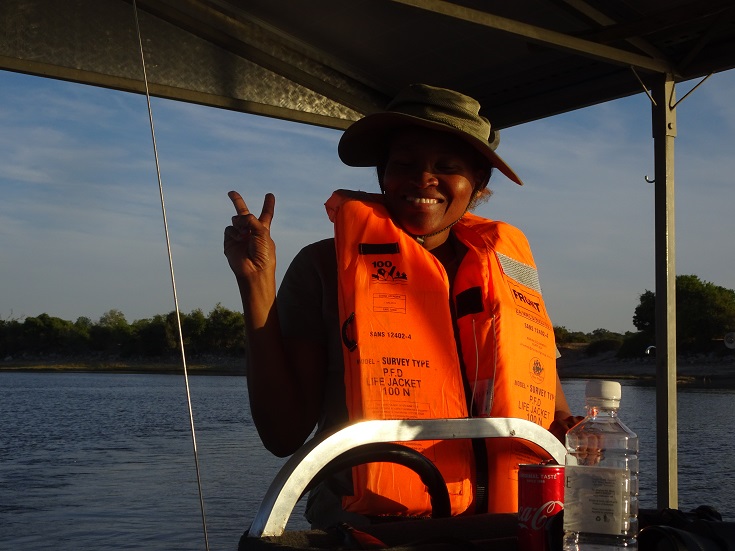 Some more elephants, they come down to the Chobe river at sunset to play, wash and get a big drink, they drink so much more than you.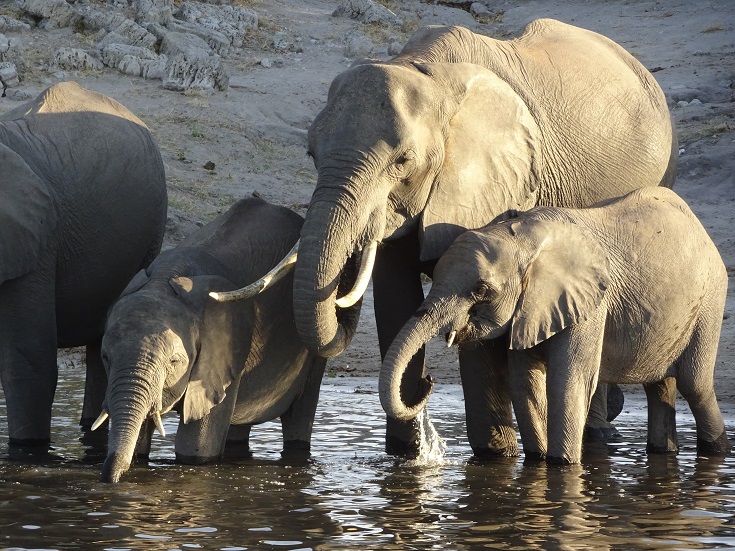 There are lots of types of birds here, too many to include on the postcard. I'll put one called a fish eagle in though, as dad likes to see eagles.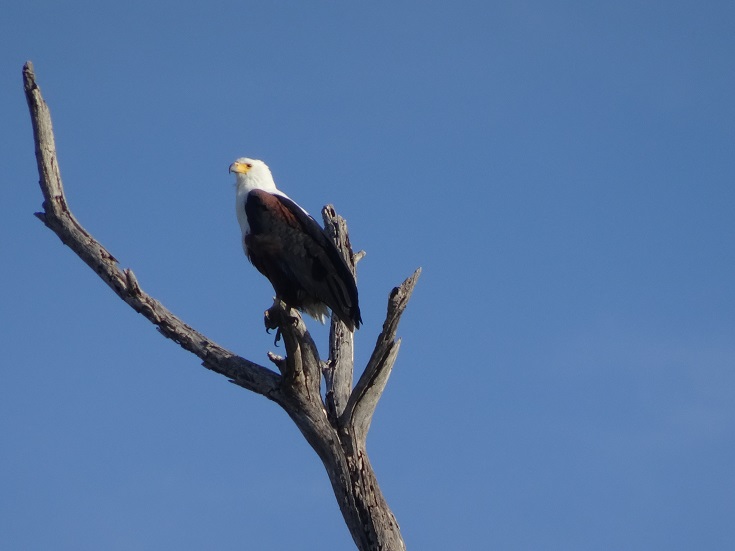 This is a picture of something you know from Pollock park, they are related. This is a buffalo, these are also nasty and we were told these kill lots and lots of locals. In November 400 of them drowned in the river, they stood all over each other in a hurry, lions were also involved. Didn't sound like a nice thing to happen to them all.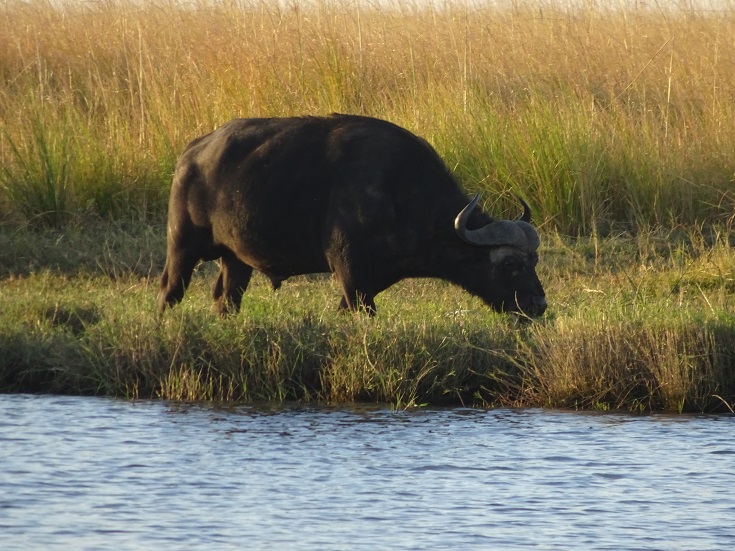 Here is a hippo, they like the water, this is when they are most dangerous. Very territorial, just like you on the window sill. There are lots of them here, as you can see they are keeping a close eye on us. We think this is the adult who is in charge of the group we saw.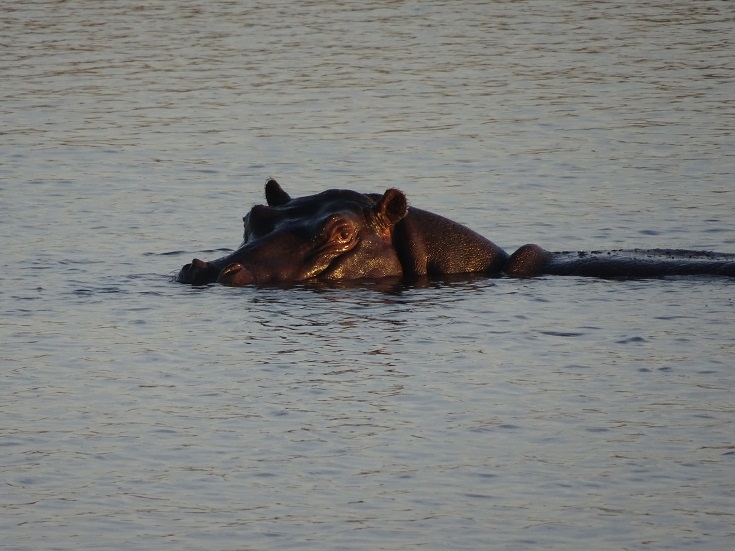 This is the sunset, very nice.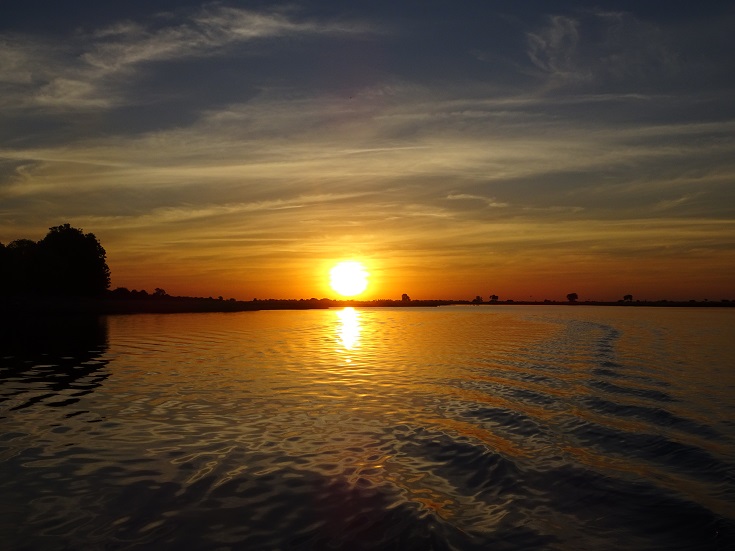 Mum and Laura very pleased with the first official safari, they also gave us jolly juice while we were sailing around, which made us even merrier. Here is a picture of mum and Laura on our return to the jetty.