When we were on Harris during the summer Mum bought me a new posh leash so I would look smart when going to restaurants. She bought it from the Harris Tweed Isle of Harris Shop in Tarbert
It was posh and I did like it but didn't go with any of my harnesses.
When we came back home I asked dad why mum never got me a harness to match, he said the shop didn't make harnesses.
Dad you make me one. Dad went on the tinternet and found that the shop had a website just like I have!
He contacted a nice lady called Gemma and after a few e-mails she sent some Harris Tweed cloth the exact same as my leash.
I pestered dad, Dad where is my harness. After a few days dad stared cutting and stitching. He complained the needle and thread hut his paws. Stop winging dad have you not finished yet? Well, he had.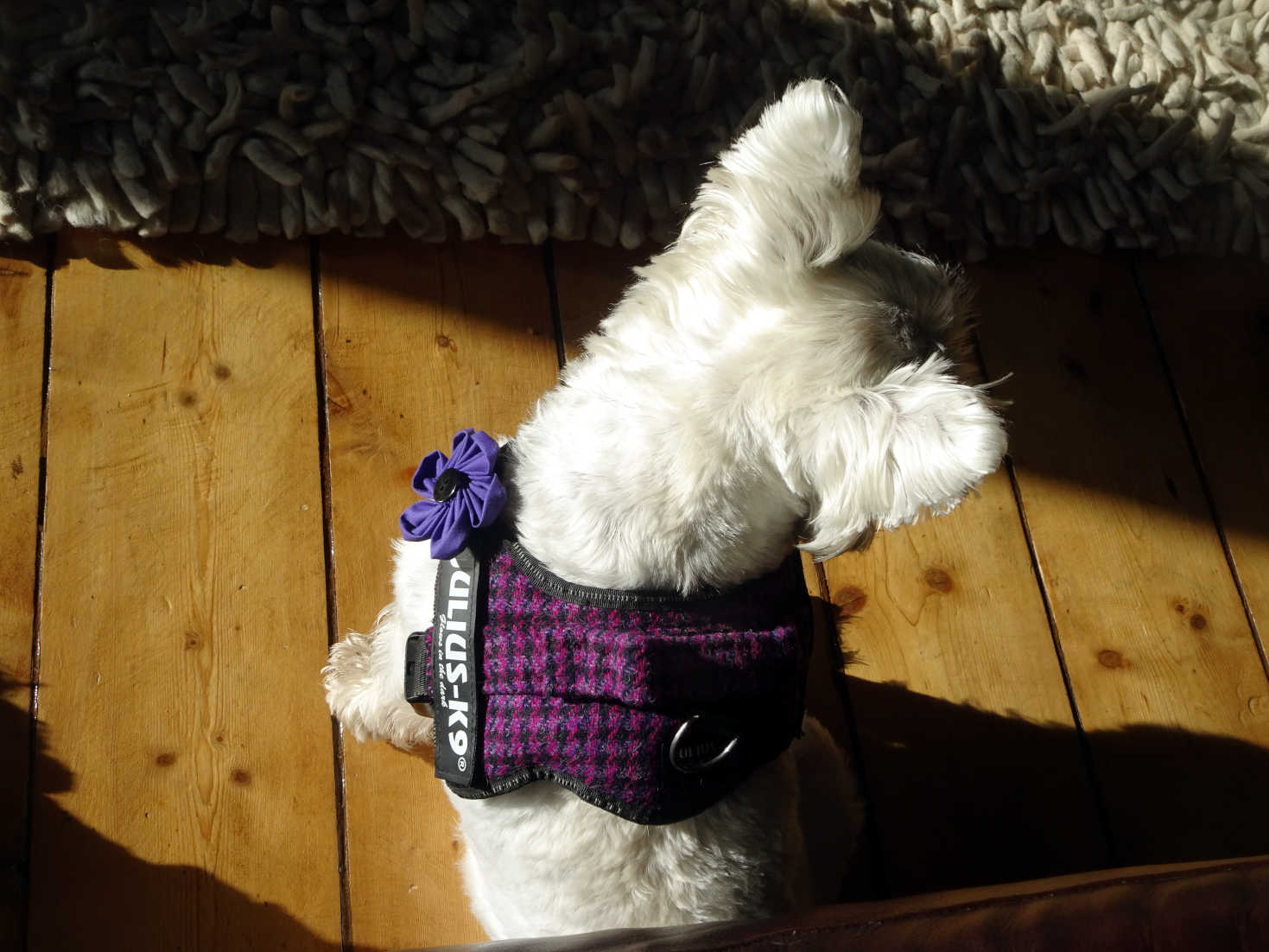 This looks pretty good dad.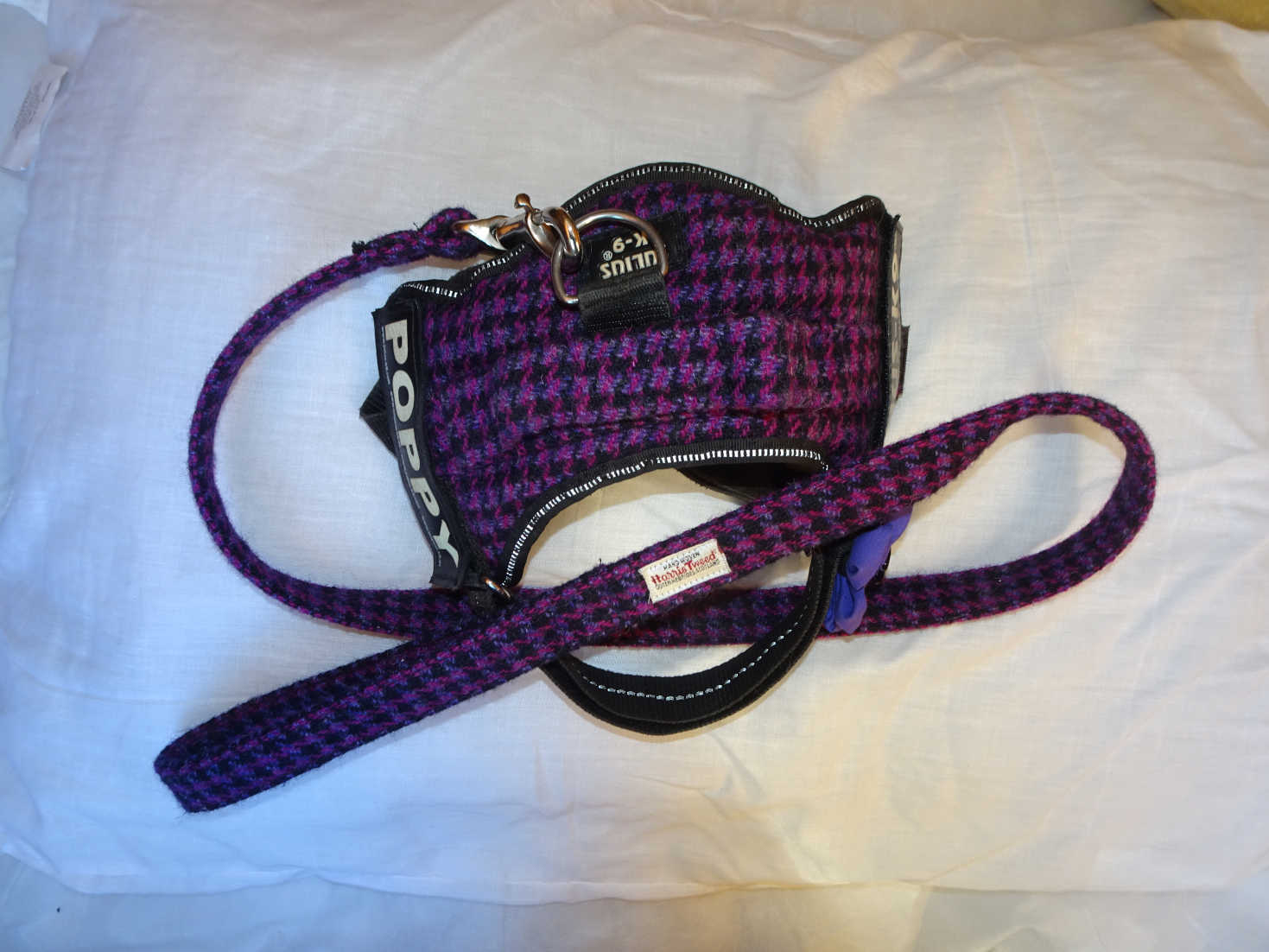 Now when I go out I have the poshest harness and lead.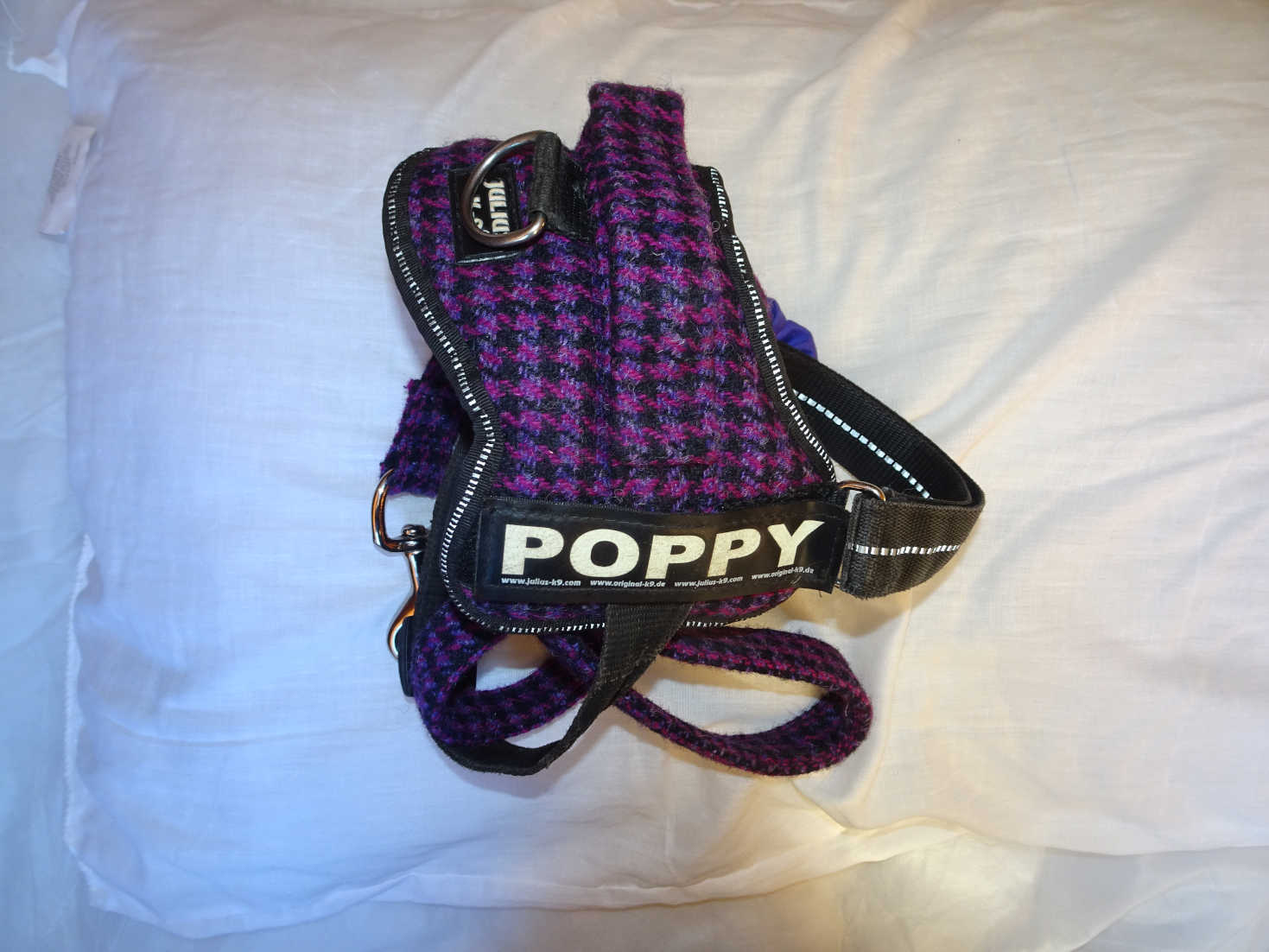 Everybody comments how pretty I look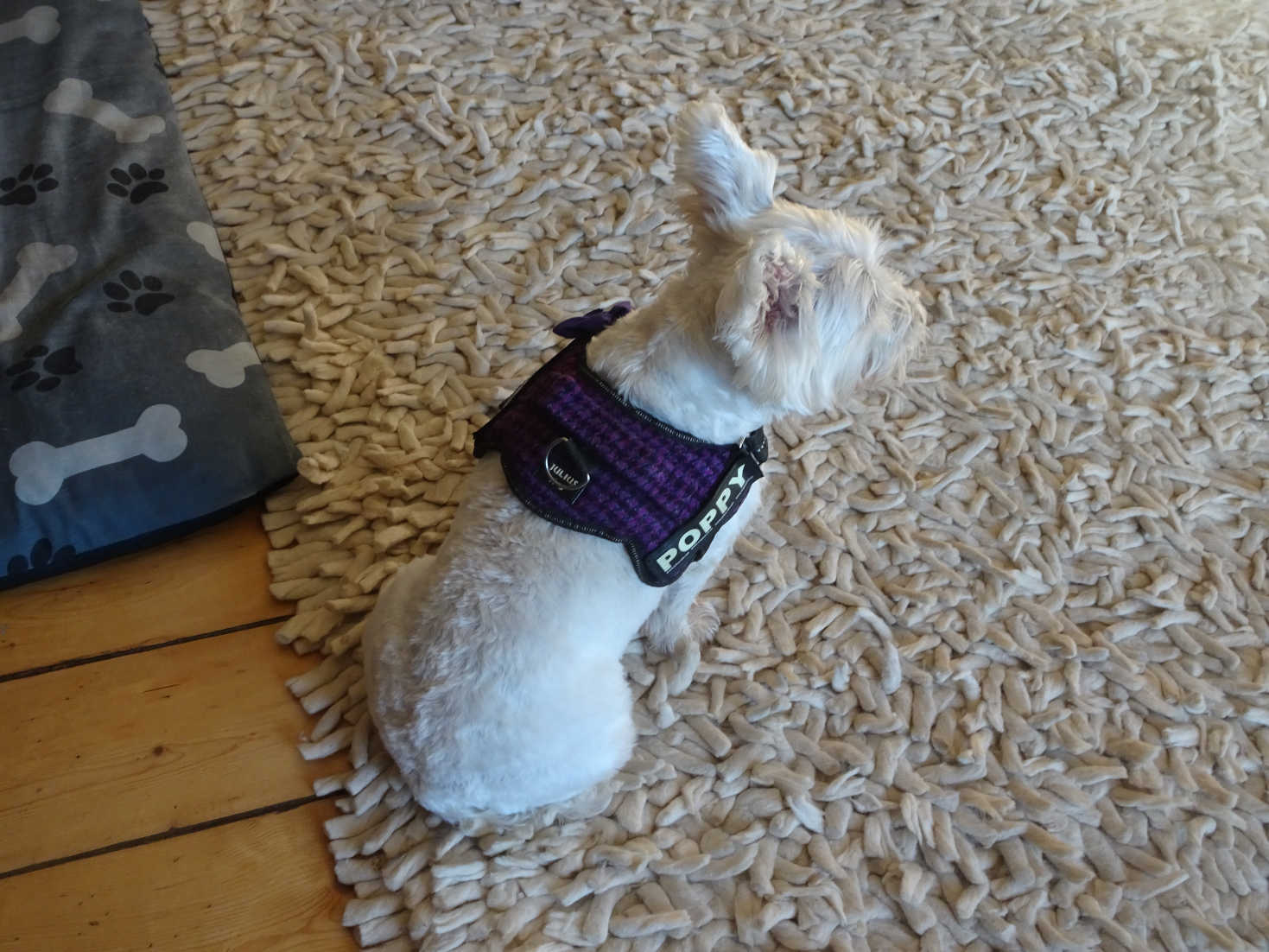 Now whenever I go to restaurants and bars I have the smartest leash and harness in Glasgow. Poppys likes new harness and leash. Thankyou Gemma for sending Dad the tweed.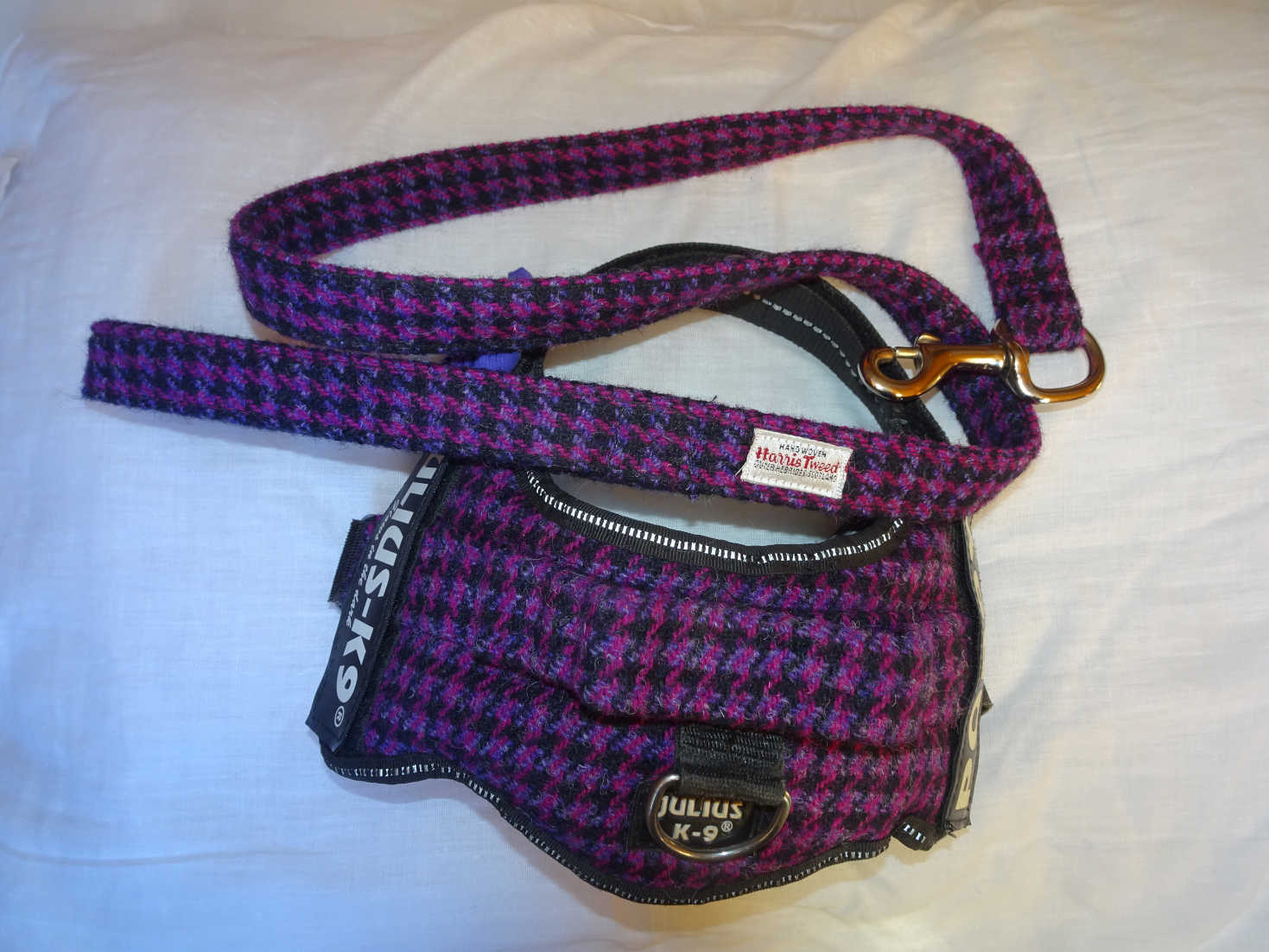 My original post when Mum bought me my nice new leash. Poppys loves Harris.