Today dad took me over to see granpa at his home in Dennistoun at the East End of Glasgow. This is where I go my holidays. We were coming here to go a walk. Normally we have weekend walks in my home park but because of corona viruseess home park has too many peoplsees in it so we can't go there. Poppys don't like corona viruseess. We drove up to the park because granpa is not feeling too good. Mini stopped at Sannox Gardens and we entered the park though the side entrance.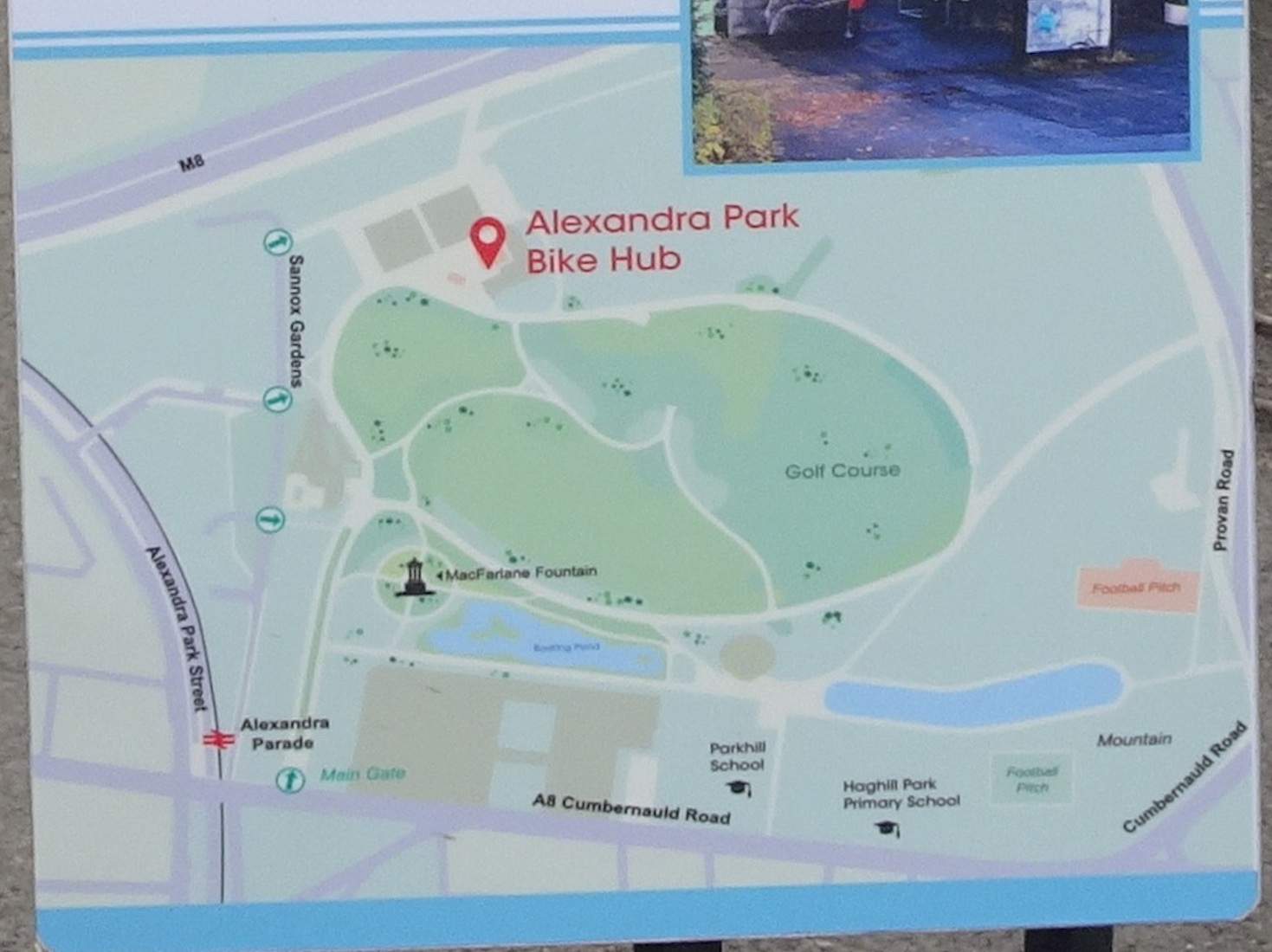 I was excited, I wanted to show dad where I go when I'm on holidays. Dad has never been here with me before, I know this place like the back of my hand!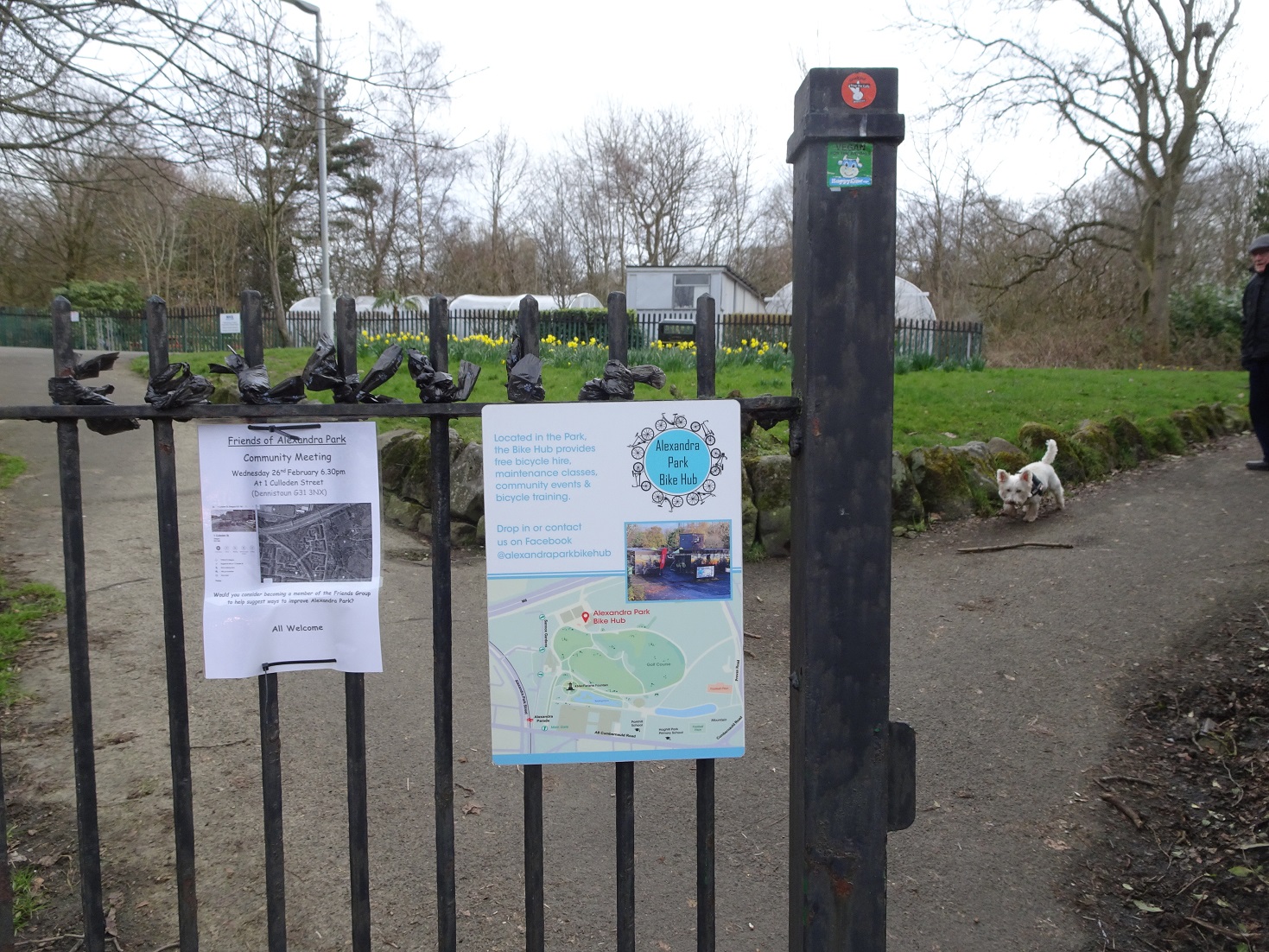 First I took him down the path to the front of the park, it was nice and quiet and I got to play ball.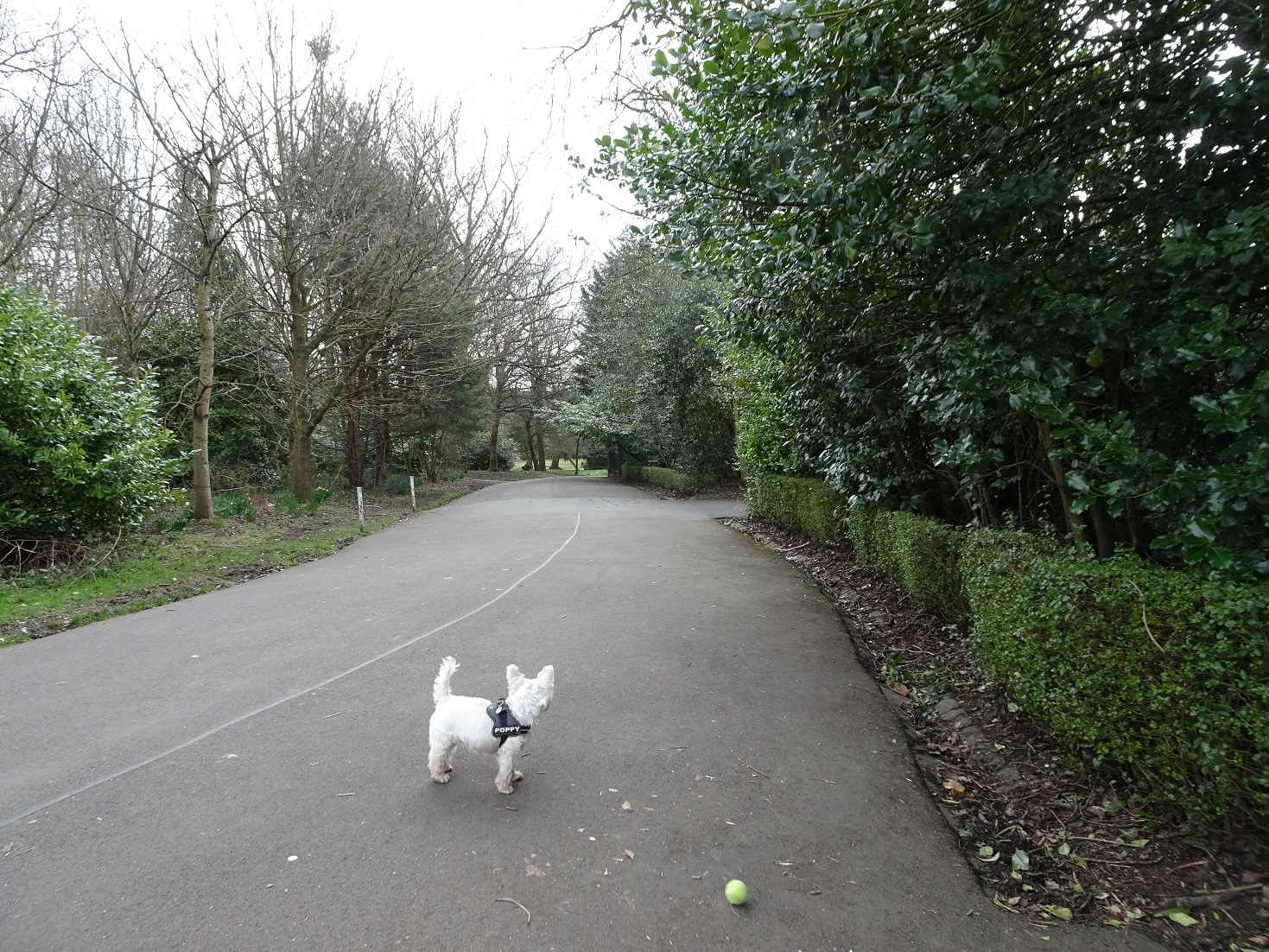 I then went to show dad the fountain, this fountain is not like the nasty wet one in kelven grove where I nearly drowned a few weeks ago, this one is nice and dry.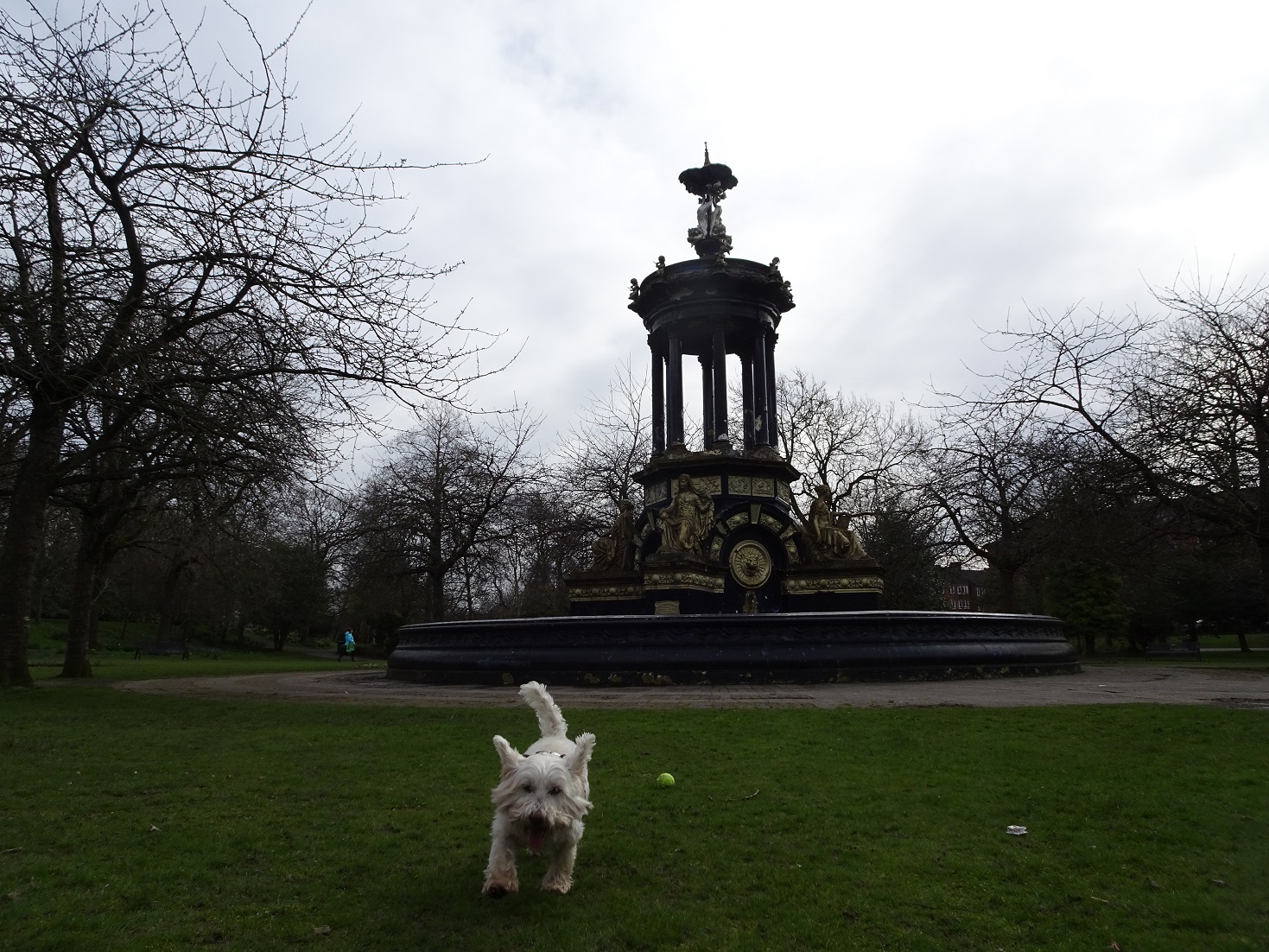 After the fountain I showed dad where the ducks live, granpa said we couldn't go chase the ducks because it was too wet. Come on granpa you know Poppys loves to chase ducks.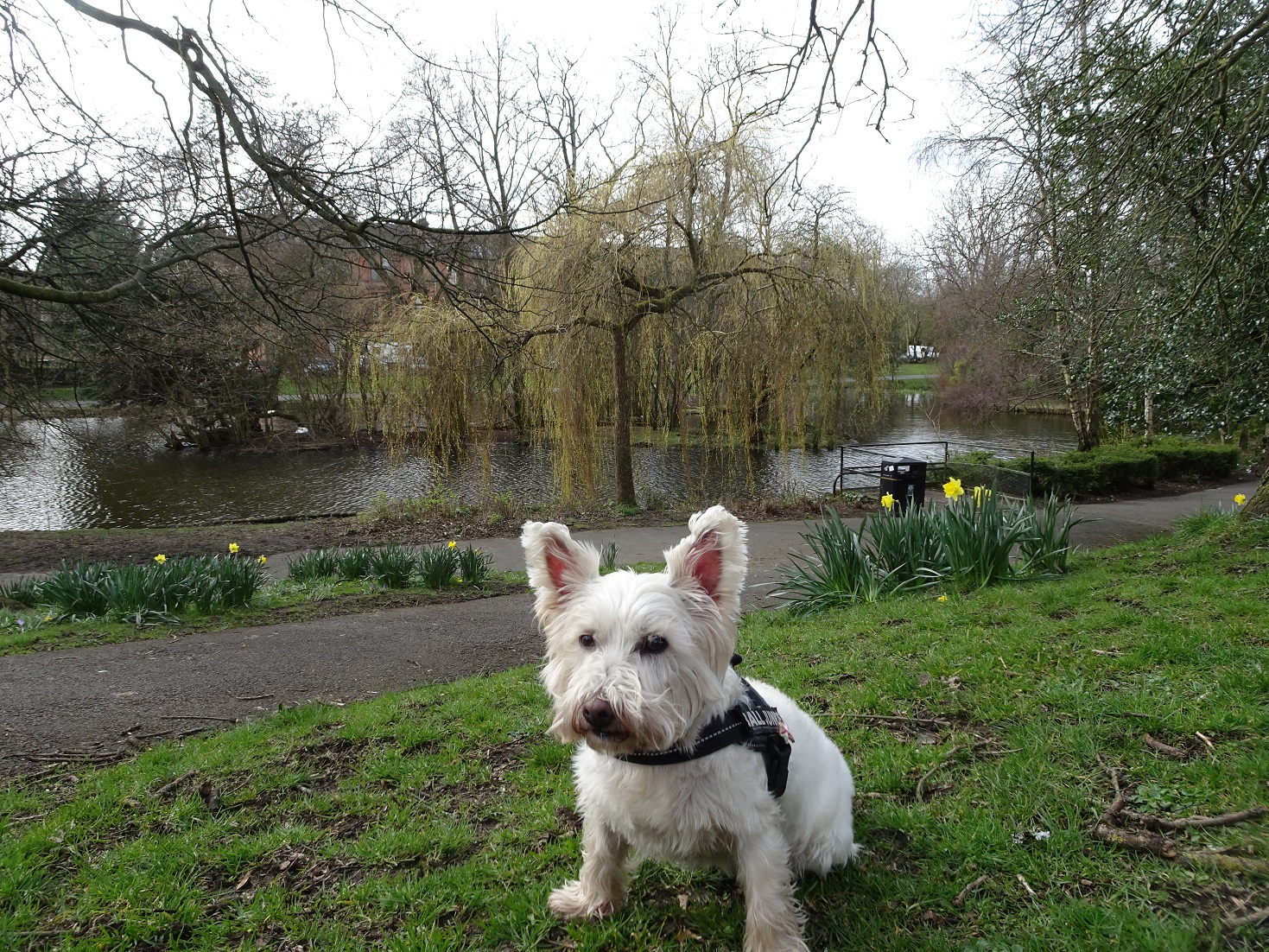 On we went, we were all by ourselves in the park, as we walked up the hill I saw another dog away in the distance bar him nothing. At the top of the hill we cross the golf course. I like the golf course, its great for playing ball. Its also good for digging in the sand pits.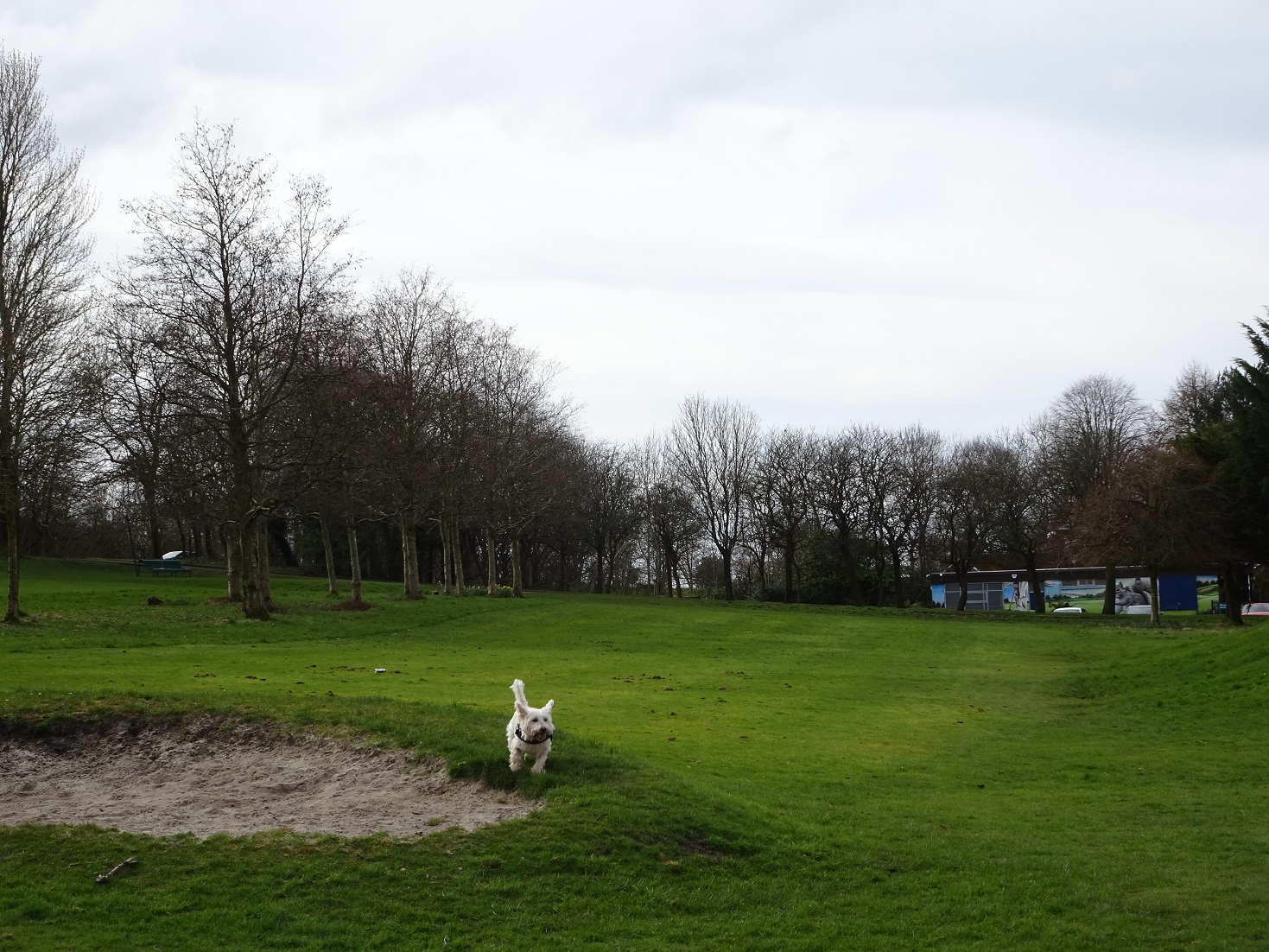 Normally on my holidays I play ball in the bowling greens, grass is nice and flat and it makes the ball bounce very high. Dad pointed out a sign. Granpa said Stupid sign Poppys can't read. Dad called me a wee rebel.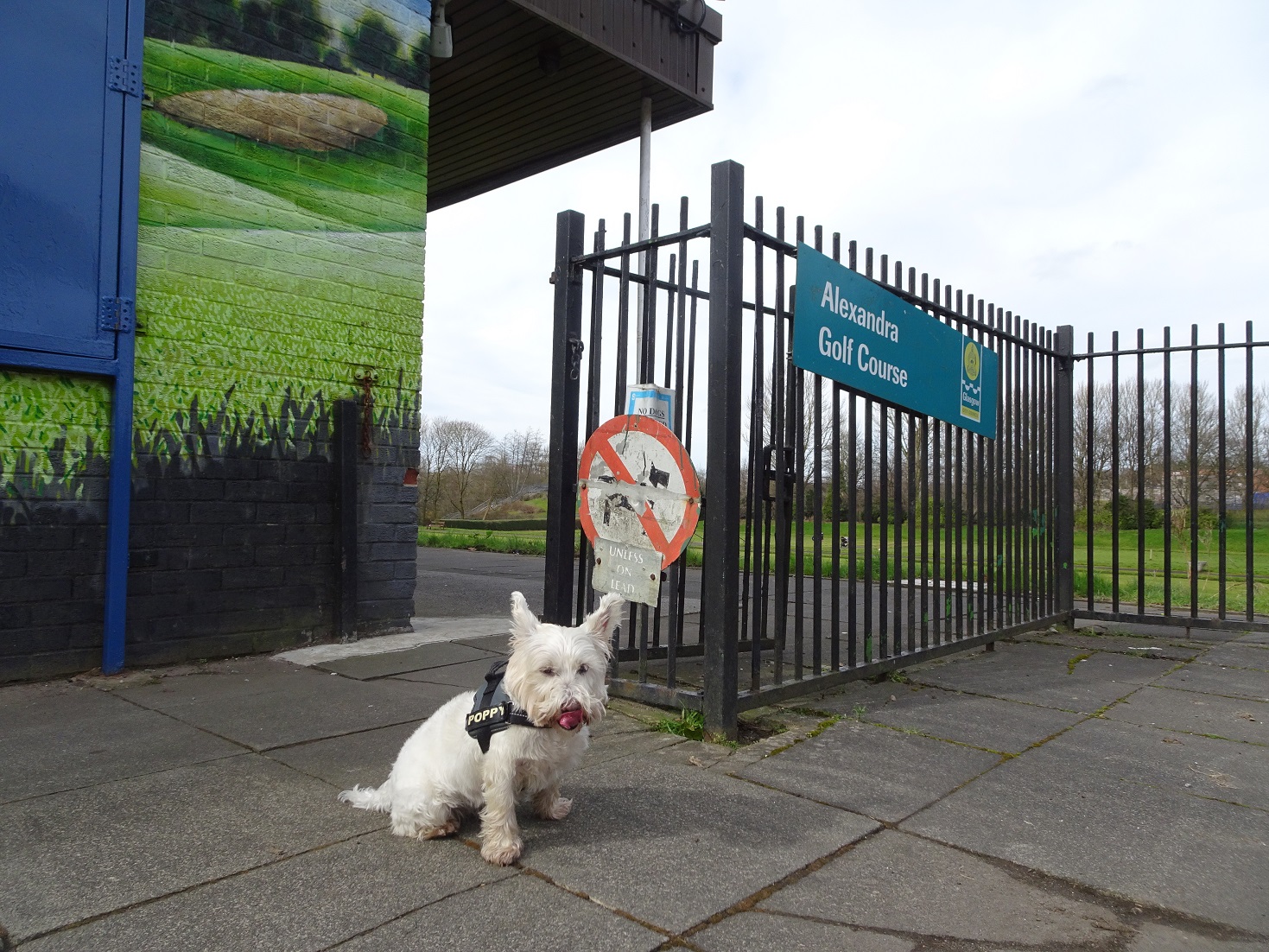 Granpa started to shout squirrlesees Poppy! Squirrlesees! get it Poppy get it I looked but could see nothing. What is daft grandpa talking about?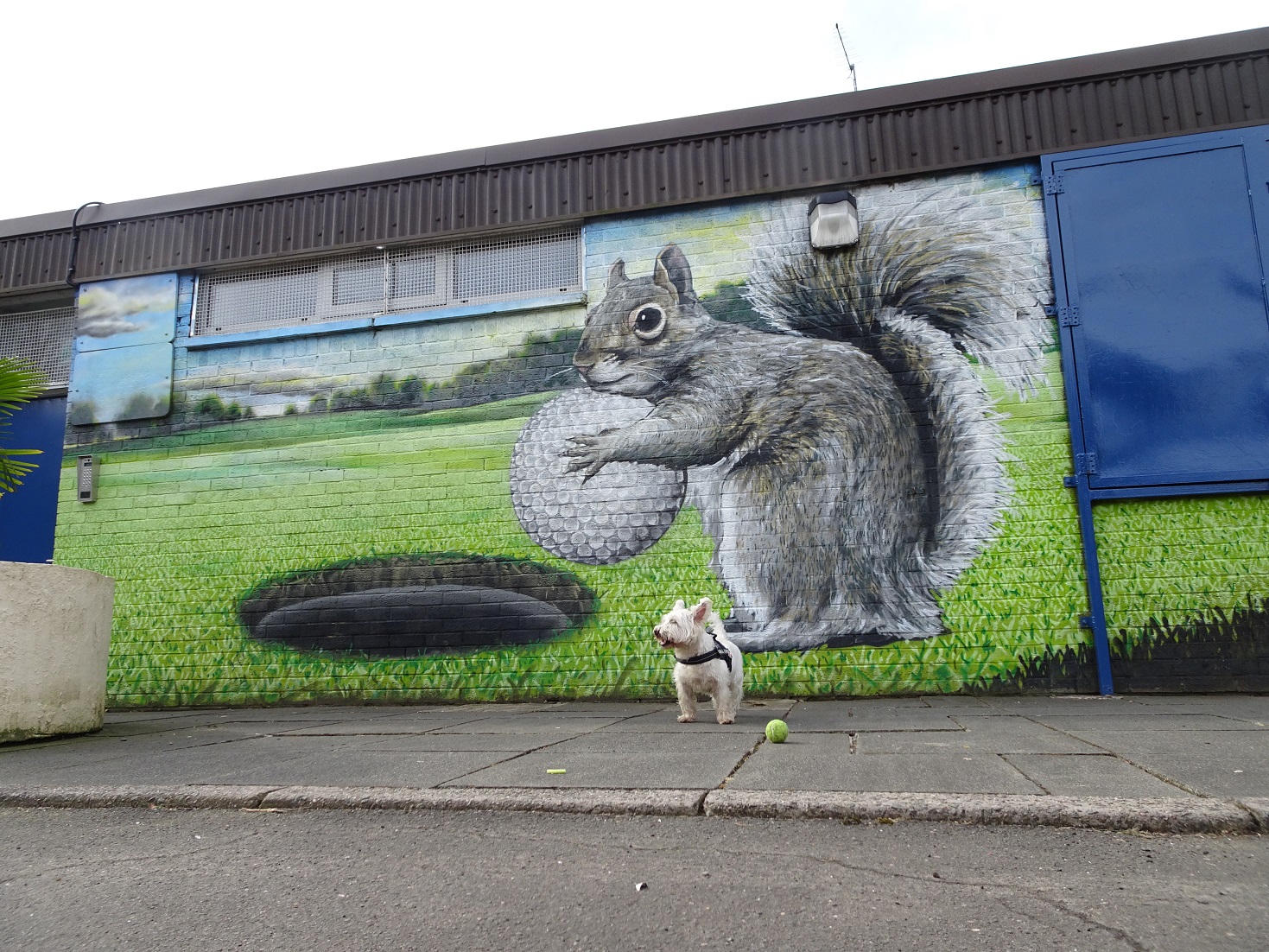 We headed back to Mini. The big yellow flowers had came back. Dad threw the ball in the middle of them and I went springing after it. Dad said I look like Tigger. I like the ball in the flowers game I get to jump and pounce all over the place.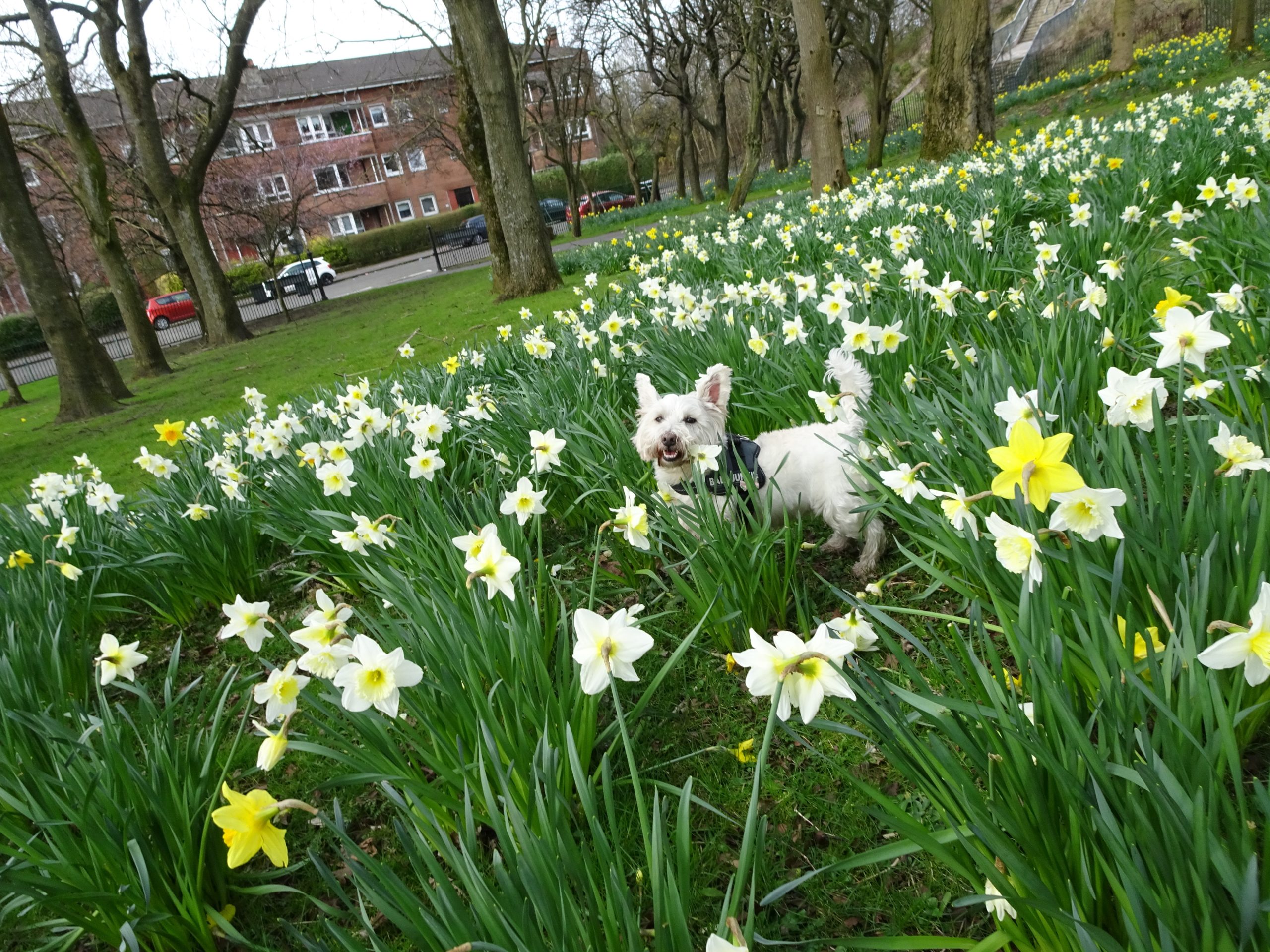 I think dad liked me showing him around the park with granpa. Dad said it wouldn't happen again for a long time because of coronavirusees. Bad Coronavirusees. If I see one I'm going to bite it. grrrrrrrr