I woke up this morning in a strange room. I jumped out of bed and went to explore downstairs. This is not my house….then I remembered…I'm on a farm. I got pets from mum before she took me out for my morning walk. It was very windy but there were lots of nice smells along the country lane. Morning was very lazy. I like lazy sometimes. The reason we weren't going anywhere was because Rangers and Celtic were playing football and dad wanted to watch the match. Dad got very excited so I barked and barked but I could not see what he was so up tight about. I barked any way just in case I missed something. Goal he shouted so I barked. Foul ref! grrrrrrrrrrough! At the end Mum and Dad were sitting at the end of their chairs very worried then a whistle happened and they flopped back. They seemed relieved that makes poppy happy. (Celtic 1 Rangers 2)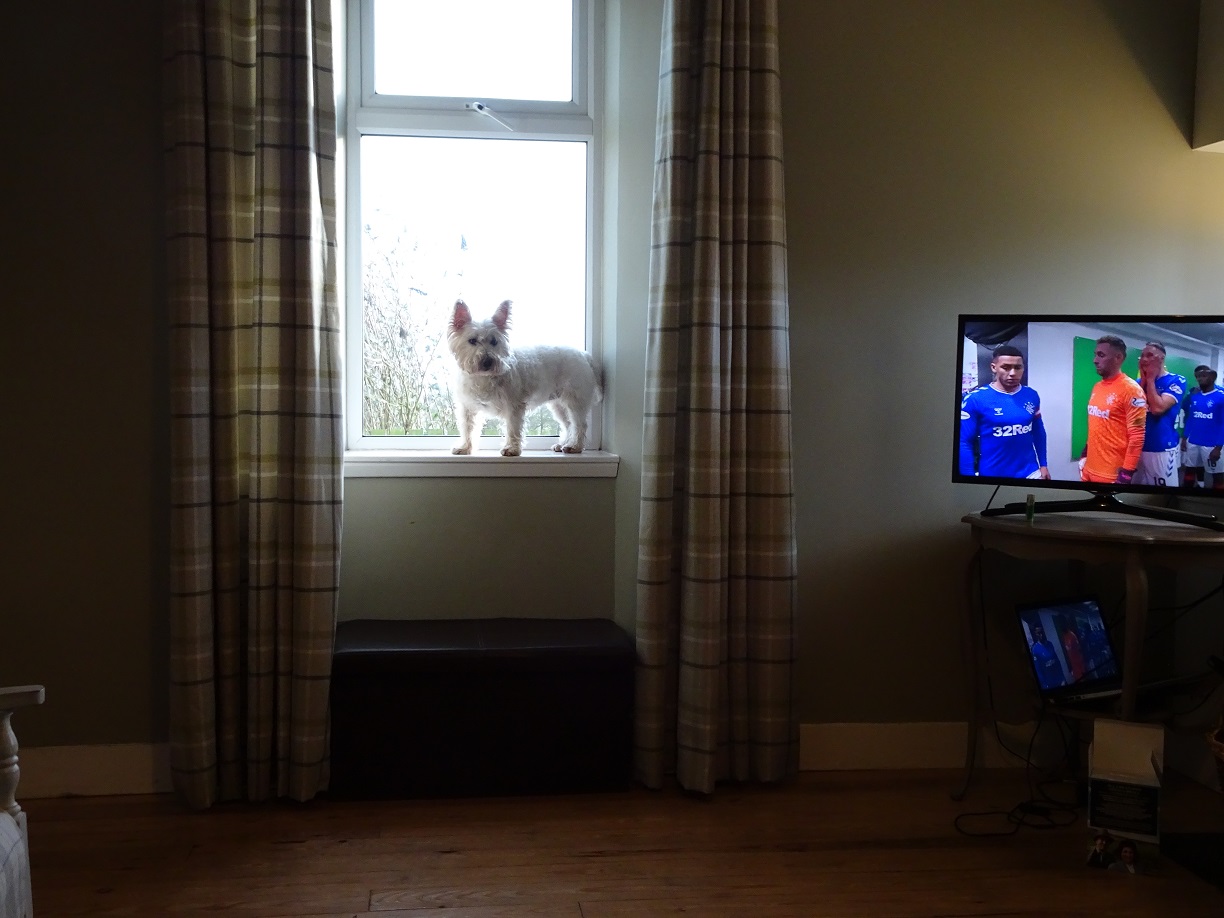 After the game we jumped into mini and went into town. We got out at the market square and headed to the beach. We walked to the old harbour, lots of smells at the harbour, as we wondered round I met another of my cousins. Lots of cousins in Stonehaven. We plodded back to town and I got to play ball, not before time! At the Co op I met another nice dog while I was waiting for mum.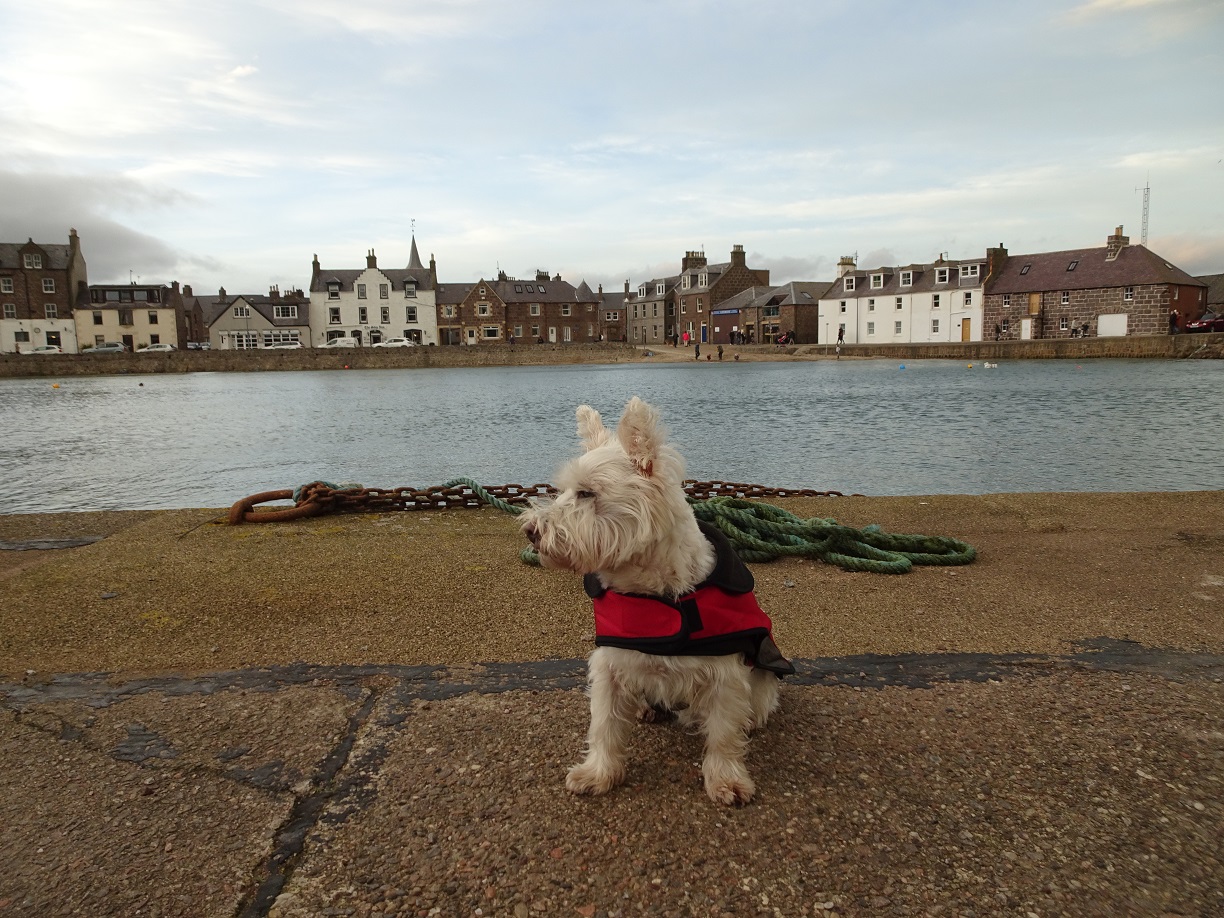 We jumped back in mini and went up the dark road to the farm. The road was very busy. The peoplsees in the house next door were having a party. We only stayed a little because we were going out for dinner.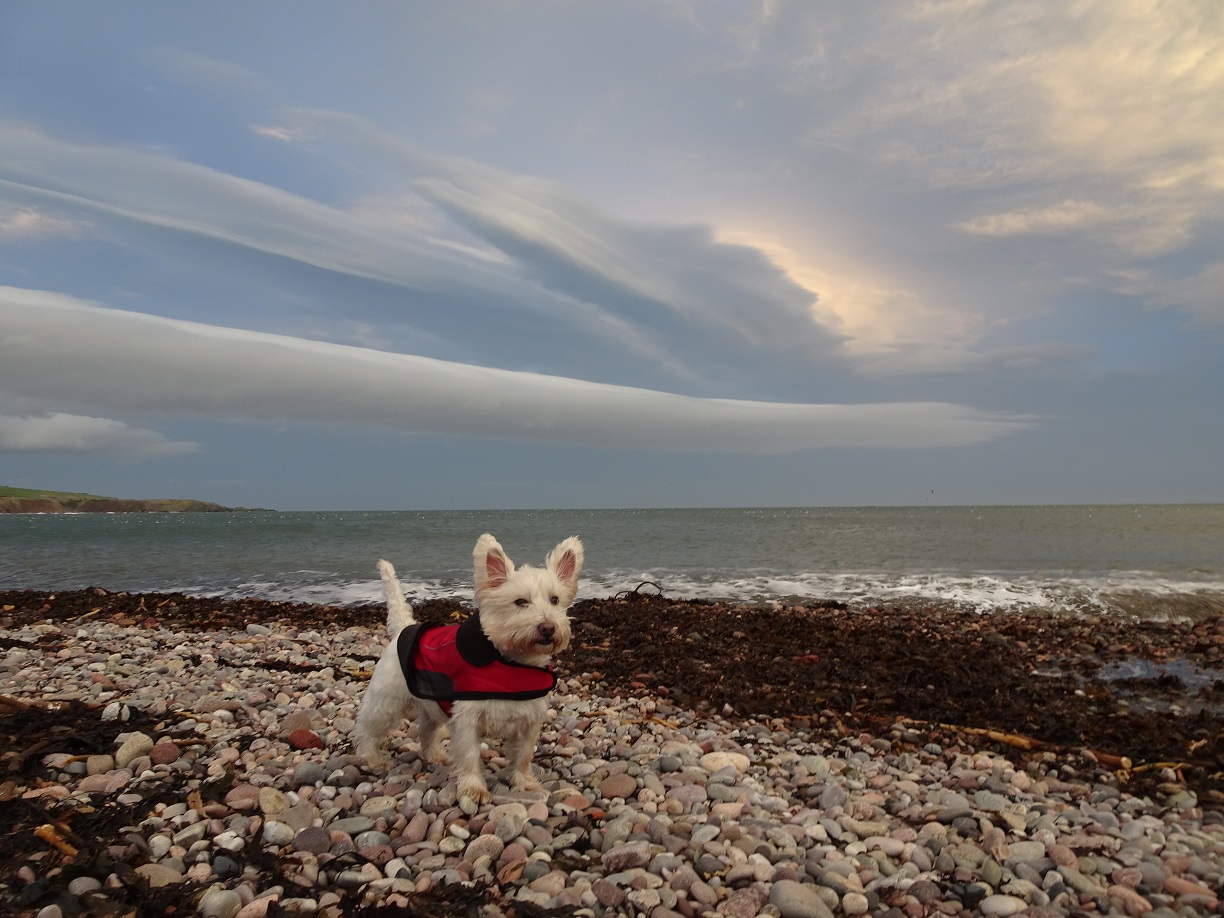 Mini went out into the dark paths. On and on into the night. I could hardly see where mini was going it was so dark. Mini came to a halt at a place called The Creel Inn. As soon as she stopped I was in there. The Creel Inn is dog friendly but not very Poppy friendly. They never even gave me a bowl of water. At least the fishes were good.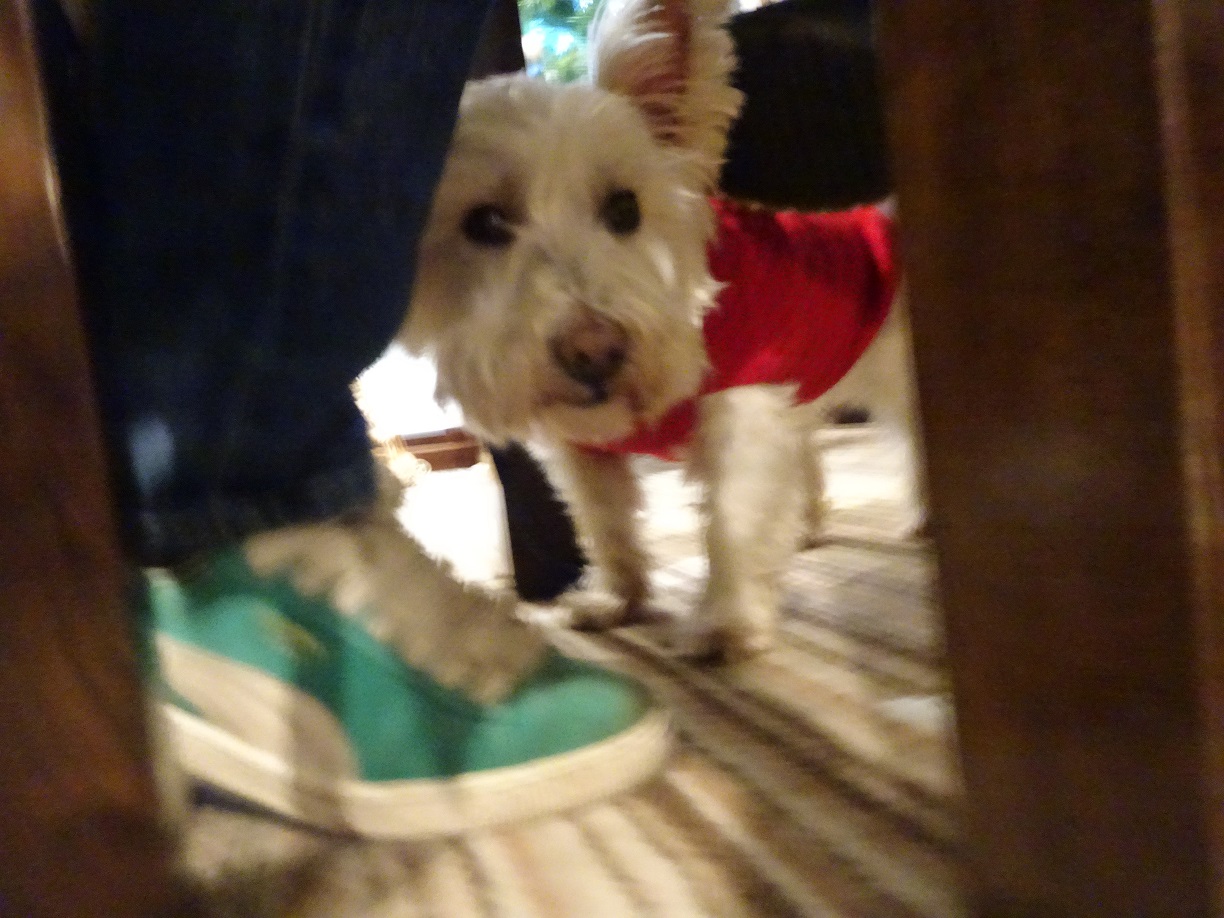 After dinner was over we jumped into mini and went back to the farm along the tiny dark country lanes. Back at the farm there were lots of cars, the party was in full swing. I needed to put my paws up. Long day with no naps.