Today we got up late, it was raining. No beach today then? Mum took me for my morning walk, it was great the peoplsees next to us left out food for me. Mum was not happy when I filled my paws. After breaky the sky stopped crying so we all agreed time for a walk. Today we went somewhere new. Instead of walking to the town we walked away from it.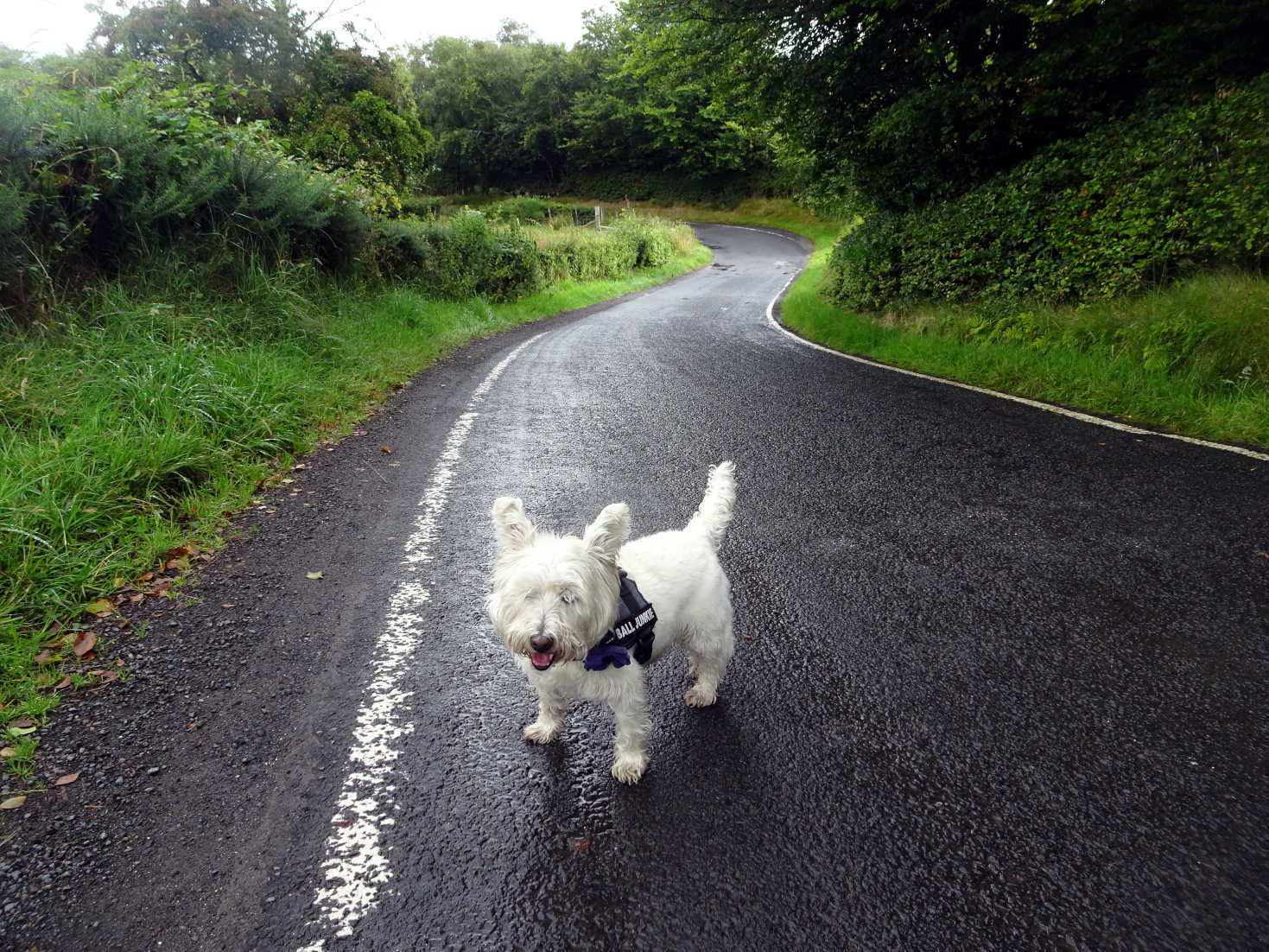 Up a big hill past a farm and golf course. You can see for miles up here dad.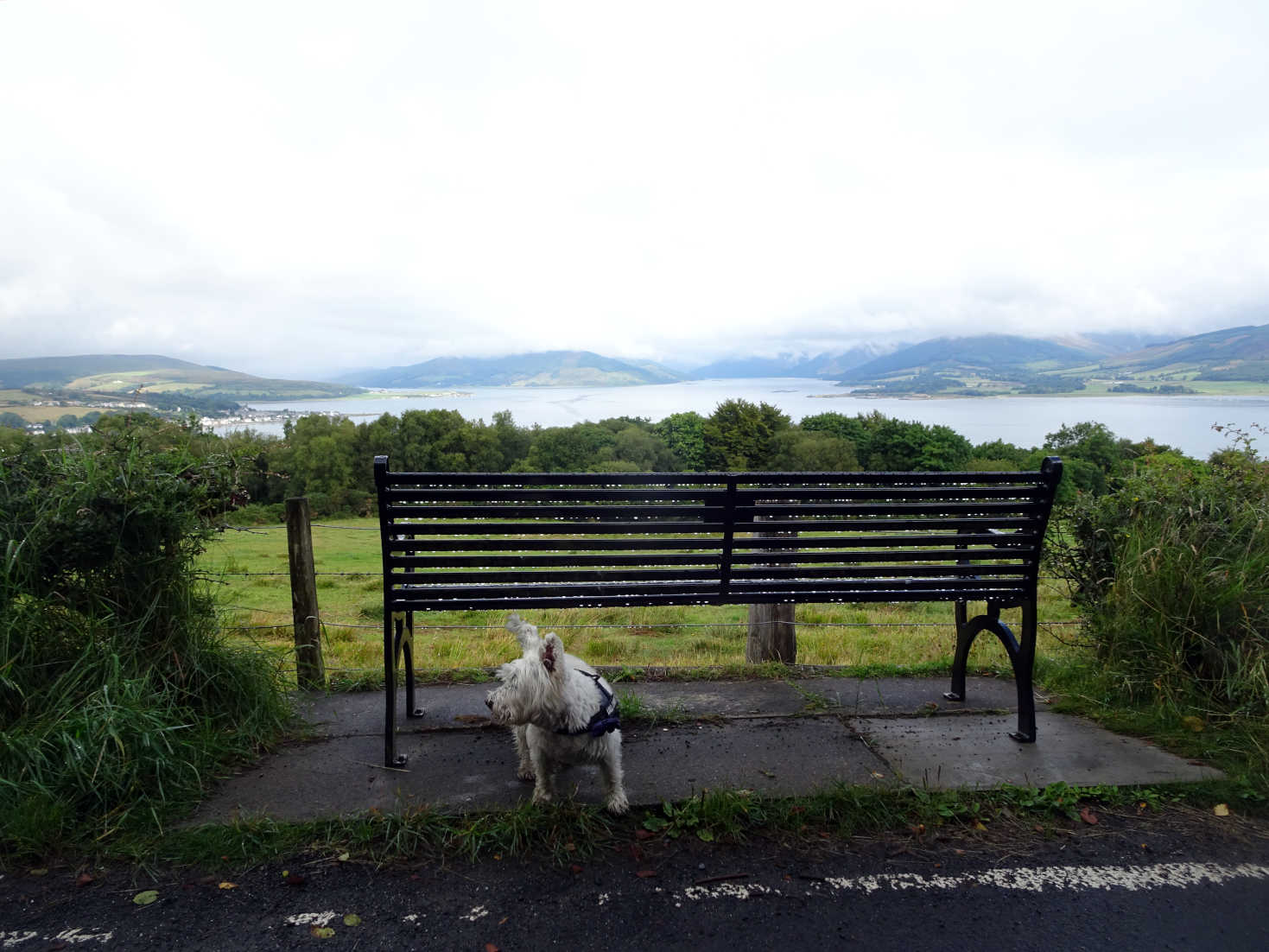 The road took us back down to the sea where I got bundles of new smells.
Walking back to town I spotted the hotel, look dad it's the big hotel and it looks empty, lets explore! Up the steps I went, hurry dad!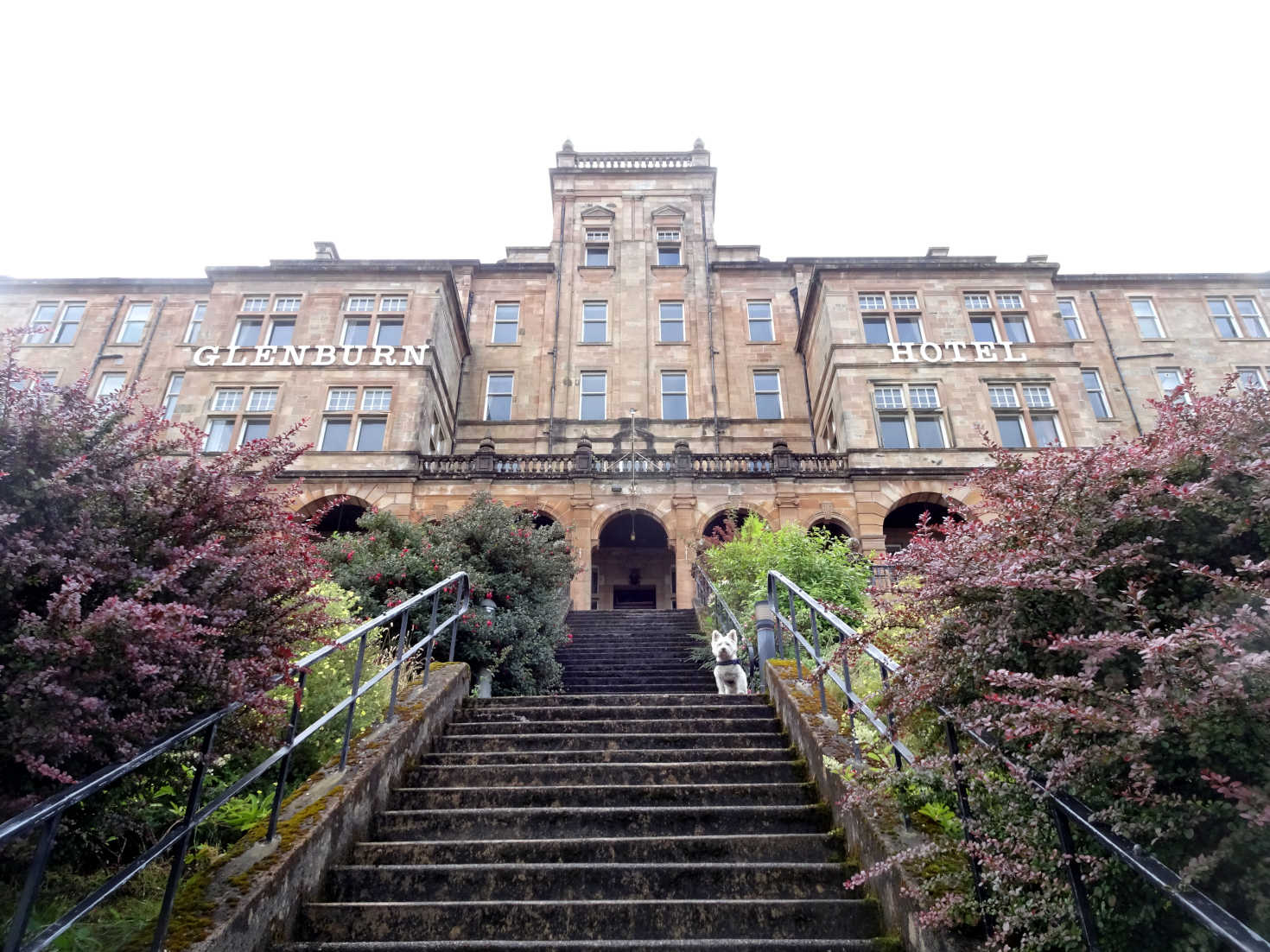 At the top the hotel was deserted. Funny, where have all the peoplsees gone?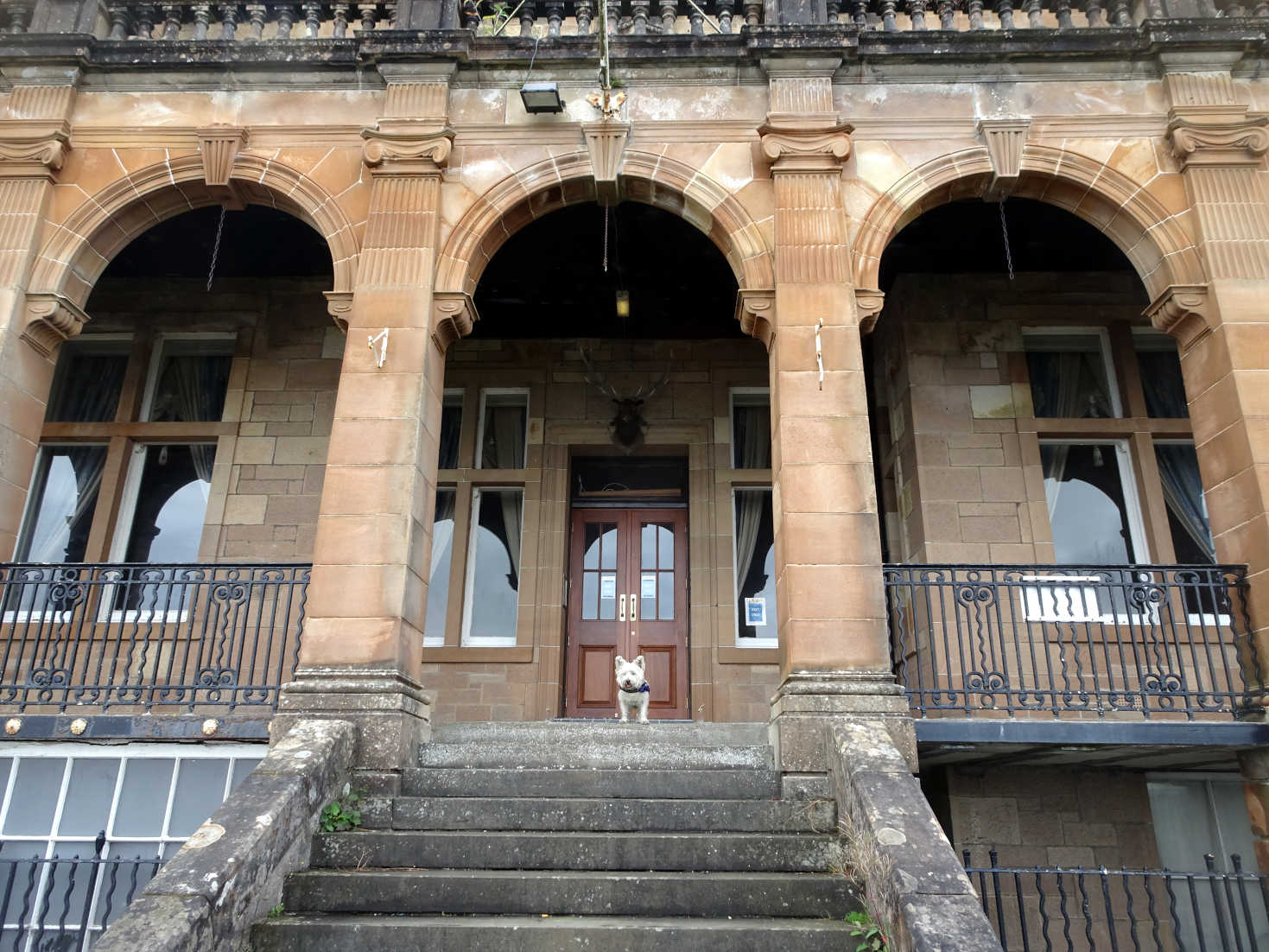 Never mind its good for a game of ball!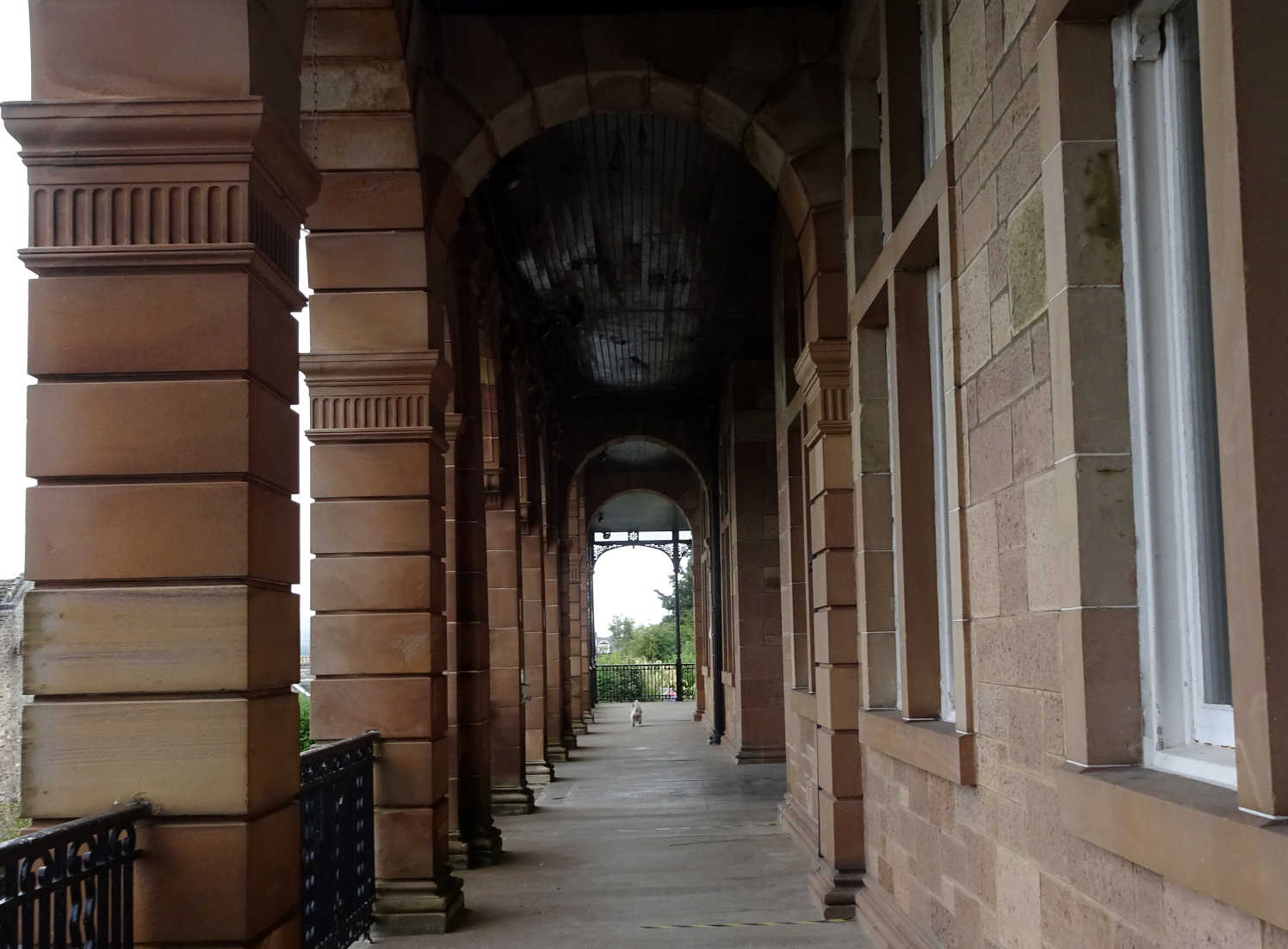 As we got into town mum wanted to go into a shop, me and dad stayed outside. Dad, why is mum staying in the shop so long? Mum was gabbing with the shop owner, they were talking about Rothsay in the good old days years before I was born! The nice shop owner let me into his shop, well poppys don't need inviting twice. I checked out the back room, behind the counter and sniffed the whole shop.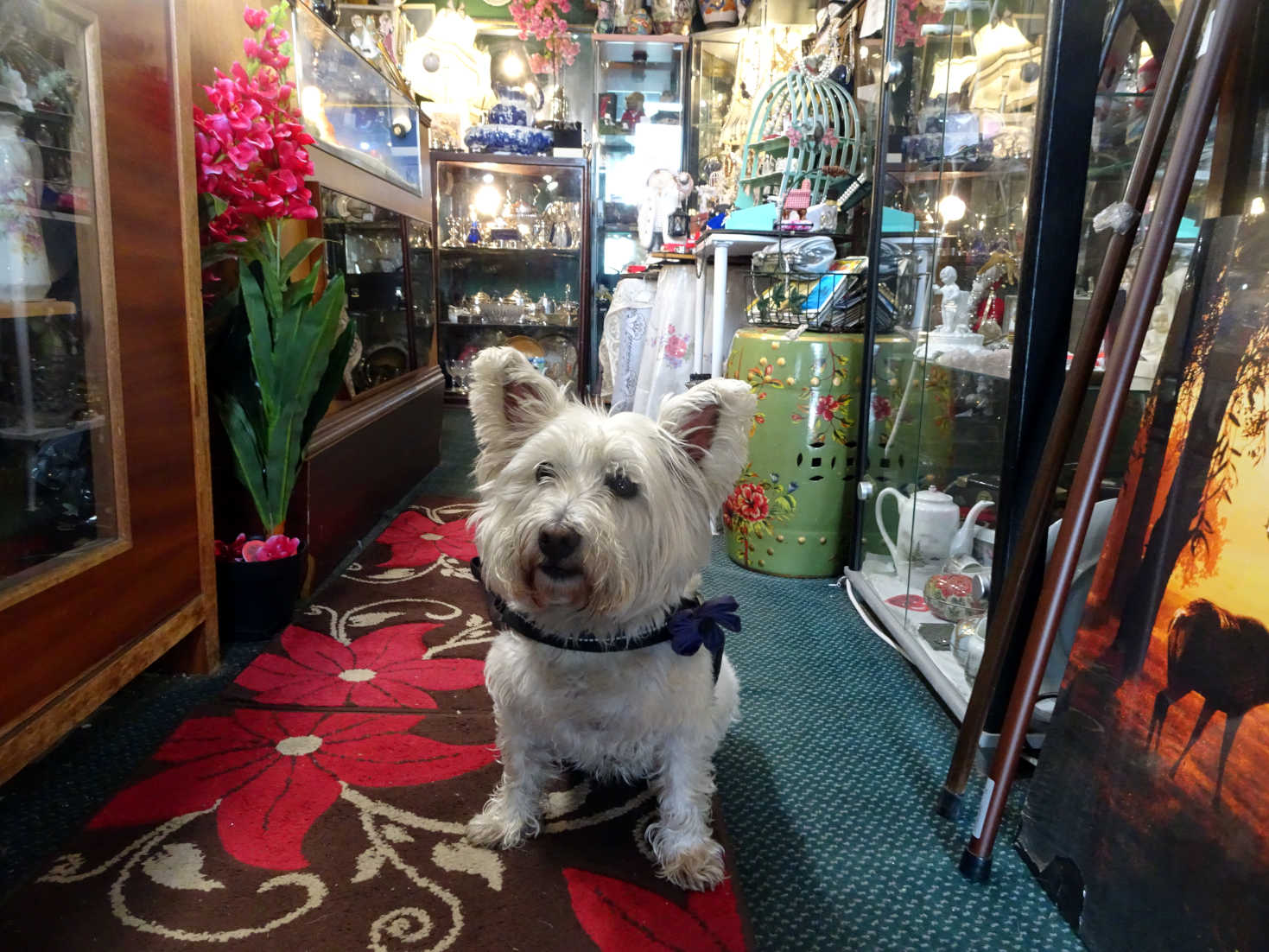 The owner was very nice and I hope is ailment gets better, it sounds very sore. Poppys totaly recomends the Victorian Shop. Craig Alexandar is a very nice peopolsee!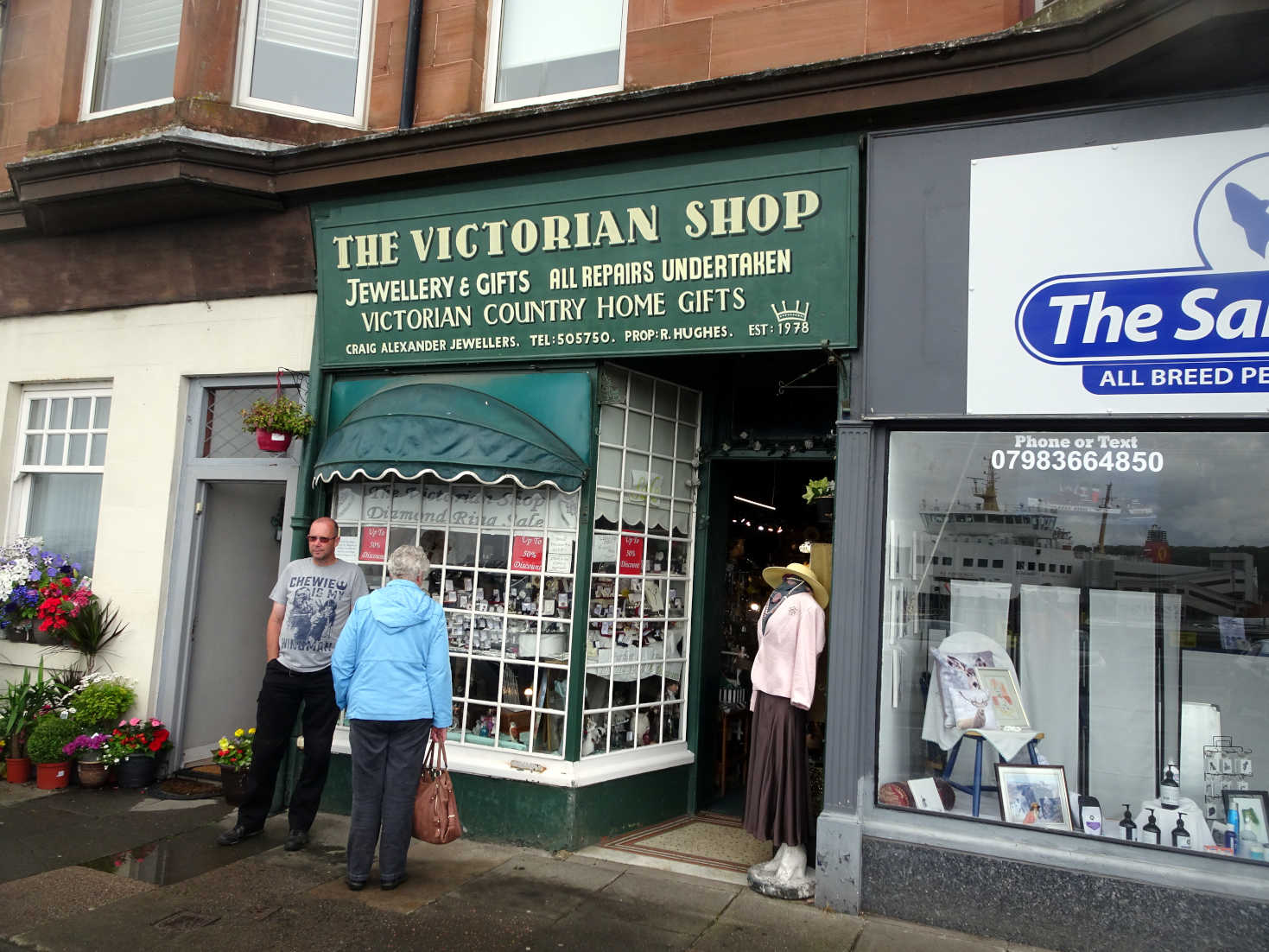 In town mum got a paper and we headed up the serpentine back to Betsy. I remember the serpentine, it seems even steeper than last time. Back in Betsy mum and dad watched the football. They were not happy, Rangers were rubbish today. Anew van came into camp and a great big Al-get-yer came over to our camp. Grrrrrrrrrrrrr Grrrrrrrrrrrrough! Dad came out and introduced himself to the wolf. Better go over and protect dad, just incases. All's well but I'll stay outside.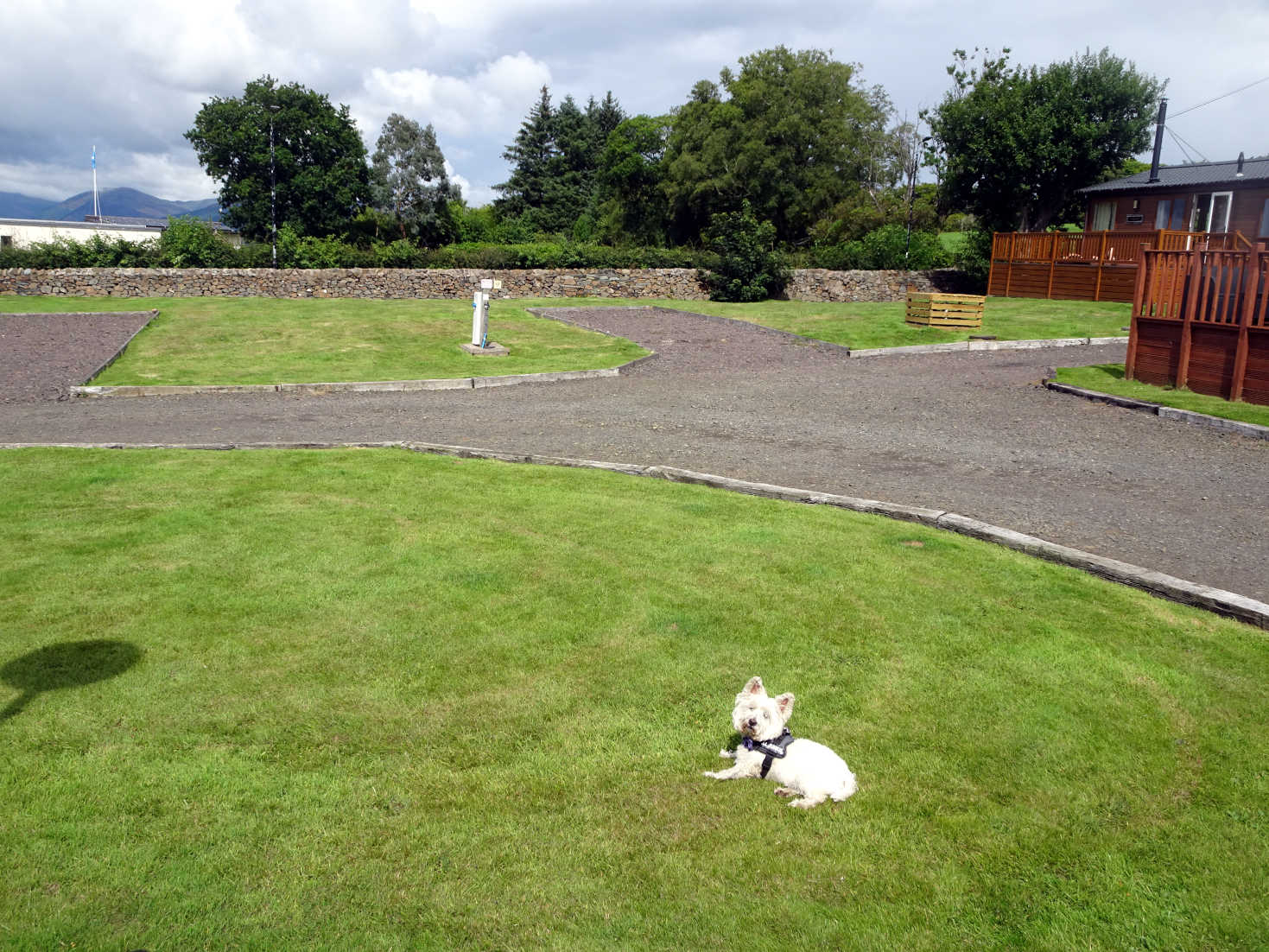 We are going out for dinner tonight. Big walk down the serpentine.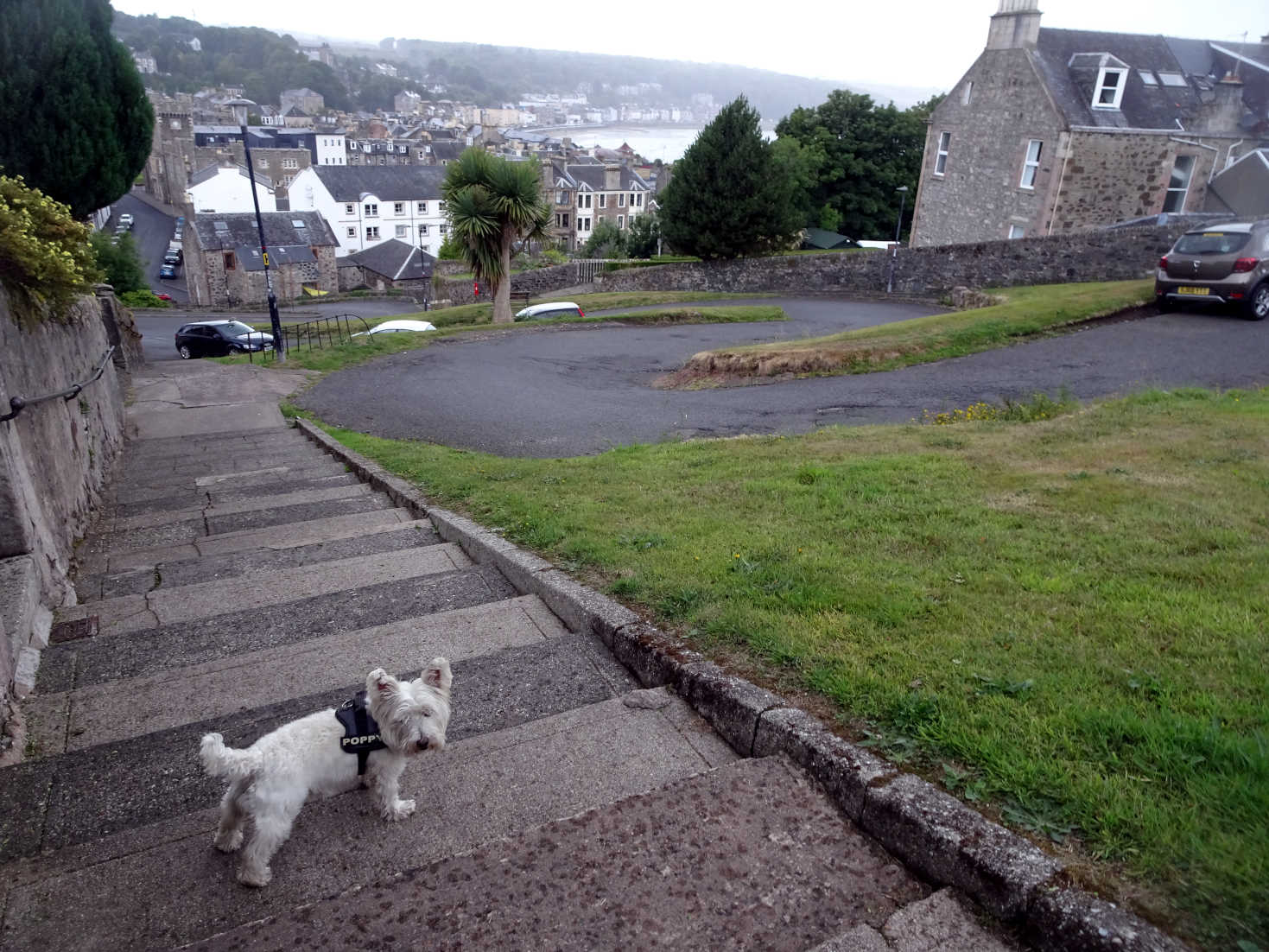 It was quiet in town, so quiet I was allowed off leash. We were going to eat in a place called the Bonnie Clyde. We were here last year, Poppys are welcome. Dad had Pizza and mum and me got fishees and chips. I even got some sqidees YUM.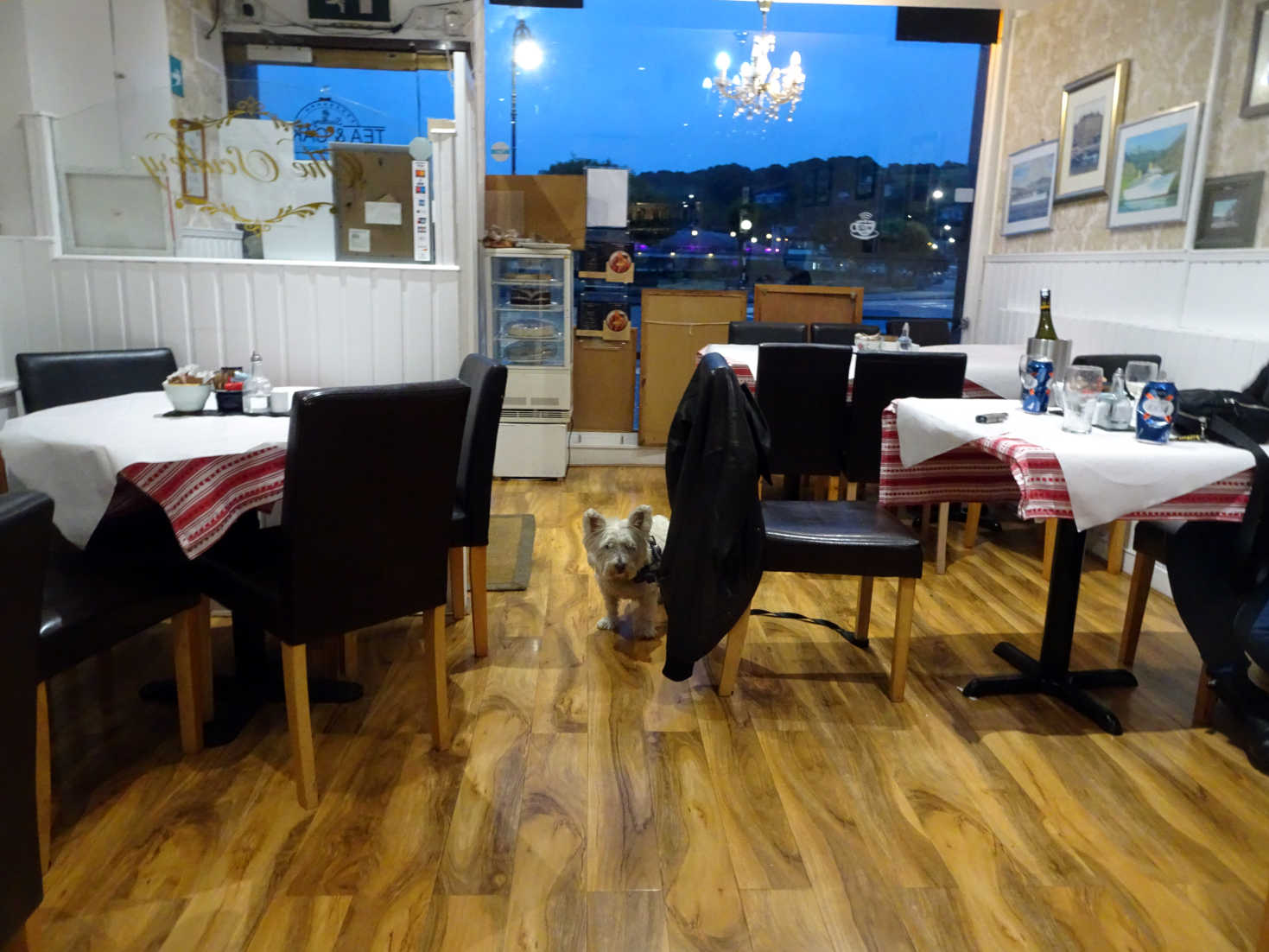 After dinner we got a taxi back to camp. I was so glad. The serpentine is hard walk when you have wee legs. Mum was happy too.