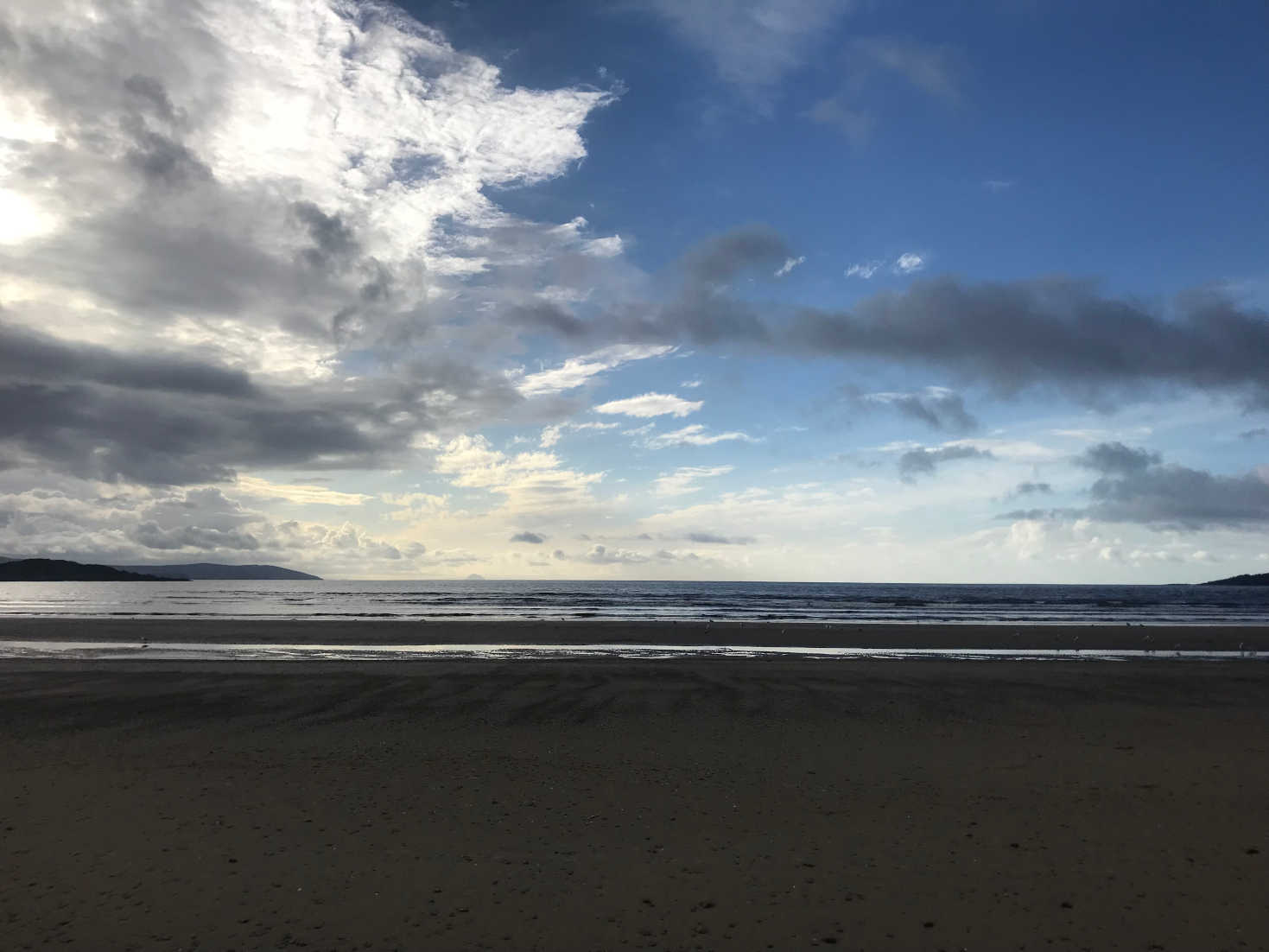 Up early the sky looked as good as it had all weekend. Lets go to the beach for one last time before we go home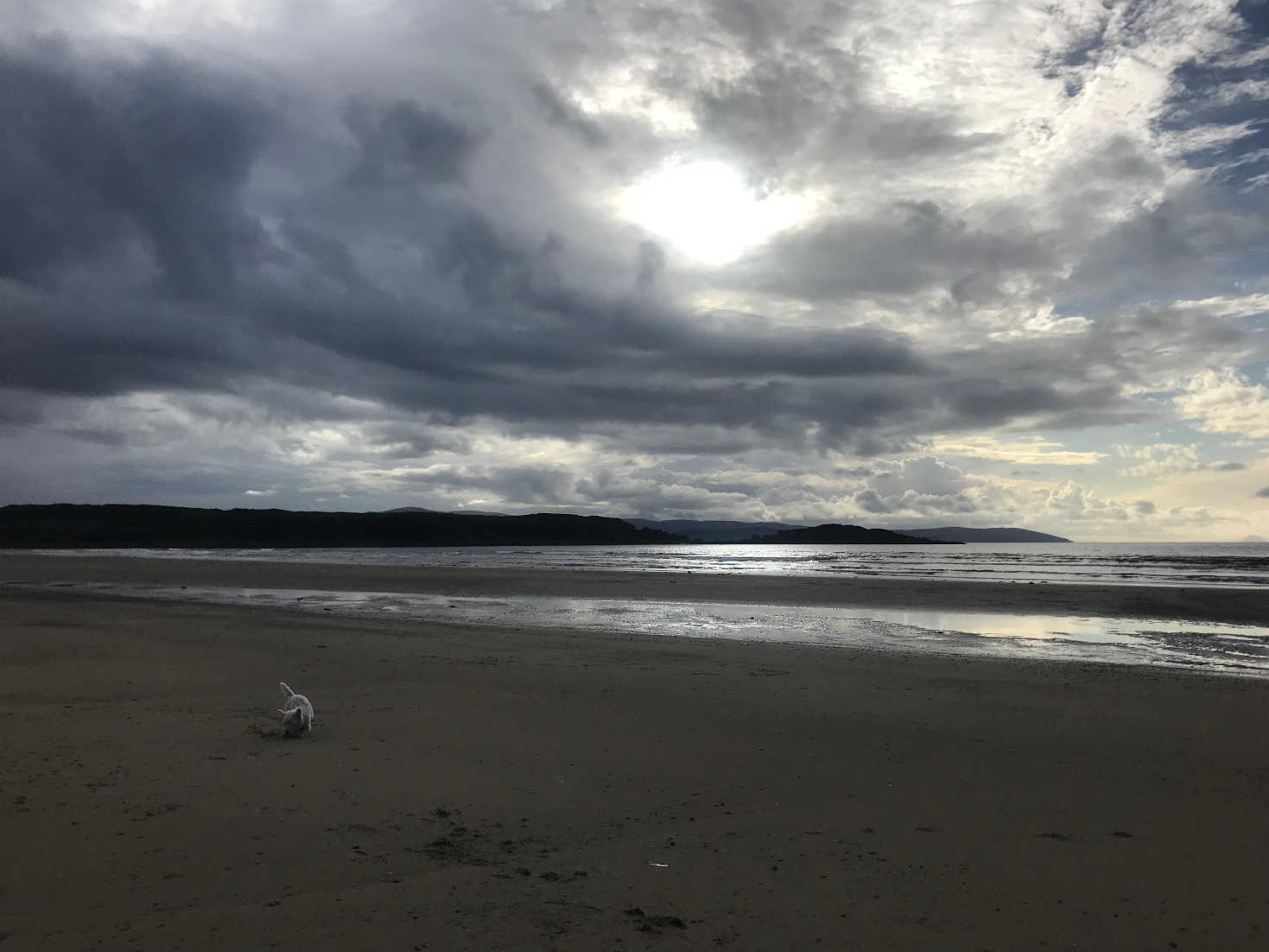 Mum and dad were sad to go home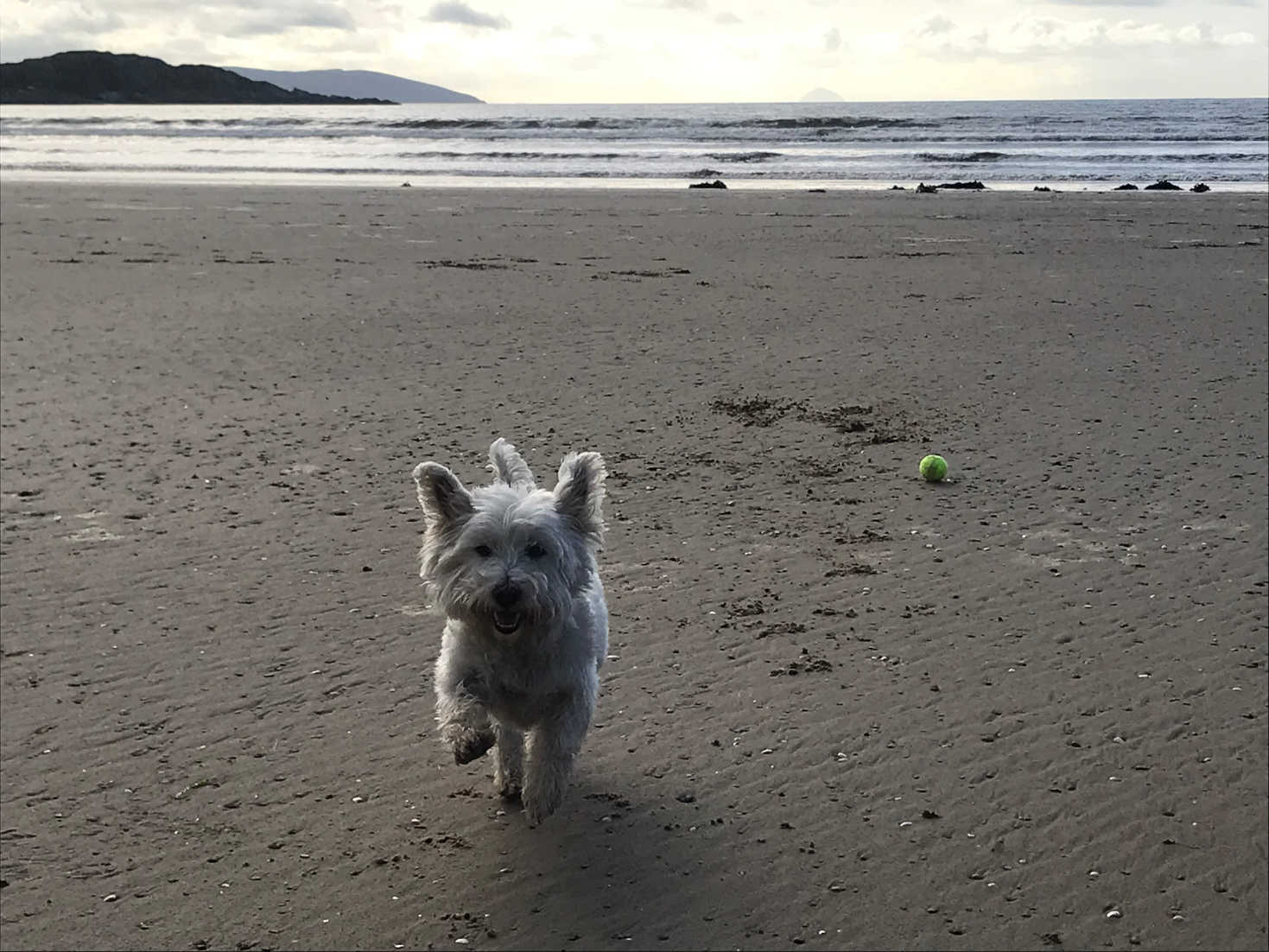 I'm happy for Hamish and Roory coz they are staying another day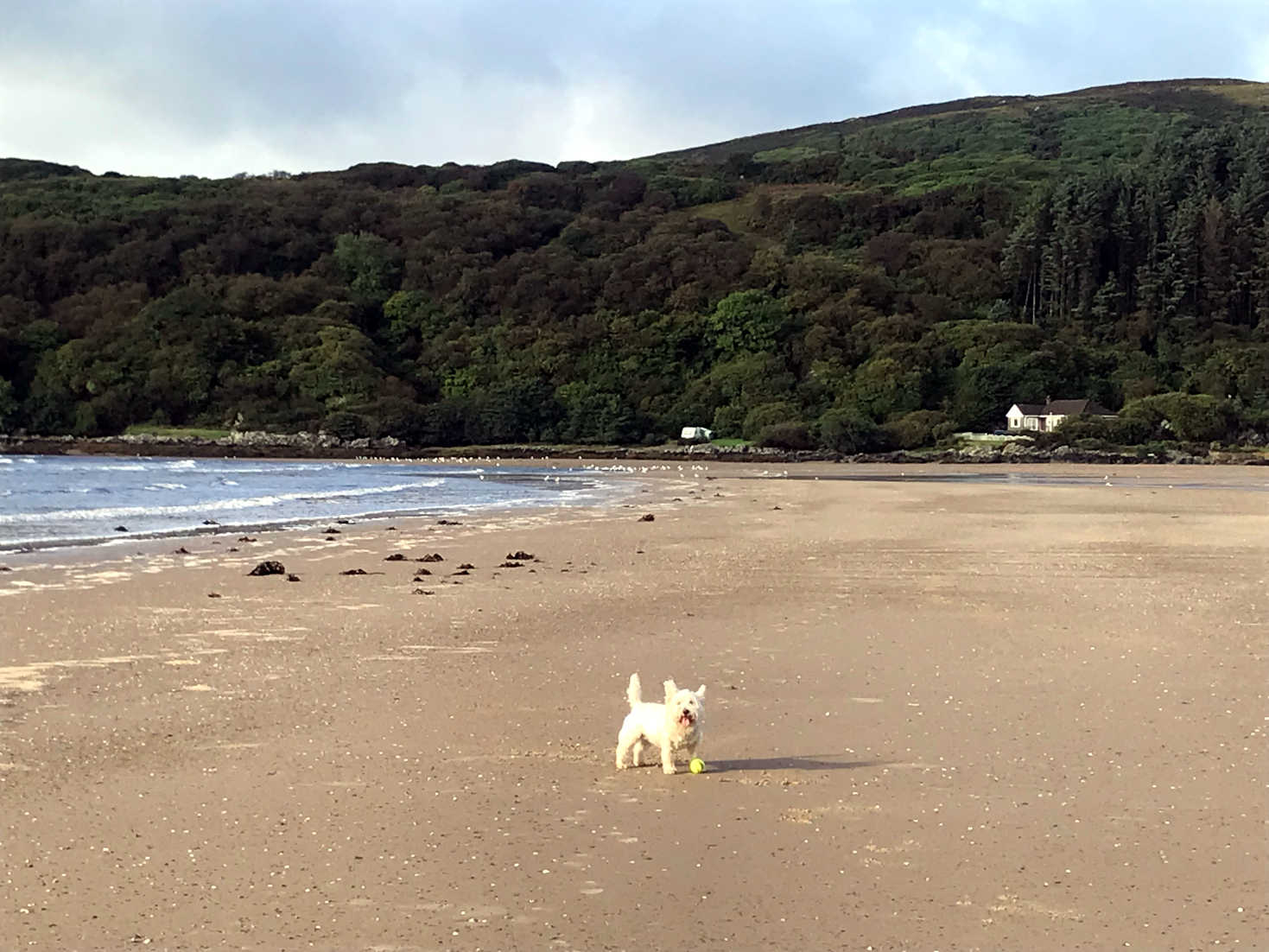 Dad can we stay longer? "Got to get the ferry Poppy" Before going to the ferry mum wanted to stop at the shop to get special sauce. Mission accomplished Betsy to the wee slow winding road back to the ferry. Soon we were on and dad rested his eyes in the back of Betsy.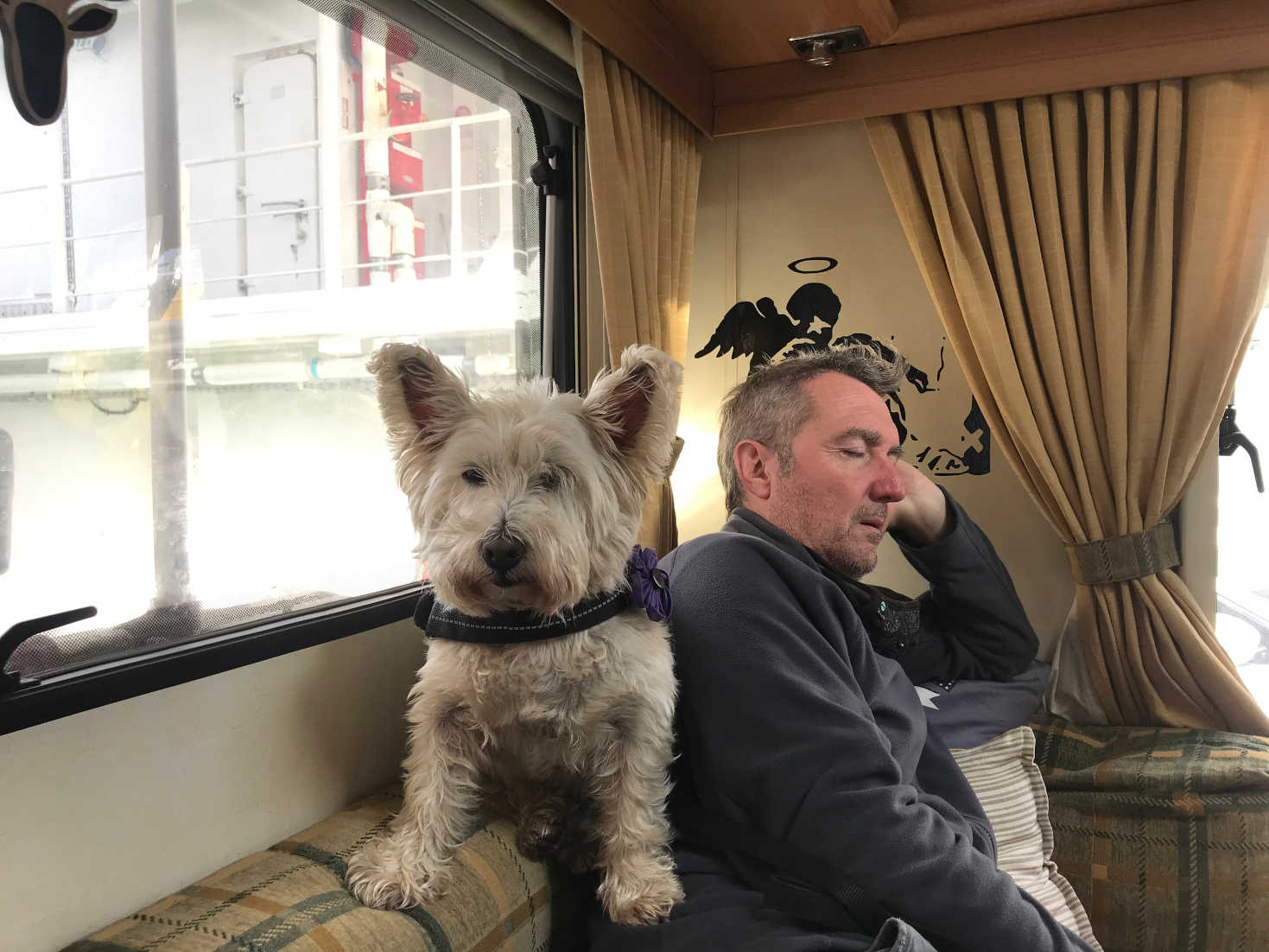 Me and mum went out to see the mainland drift away and arran come into site.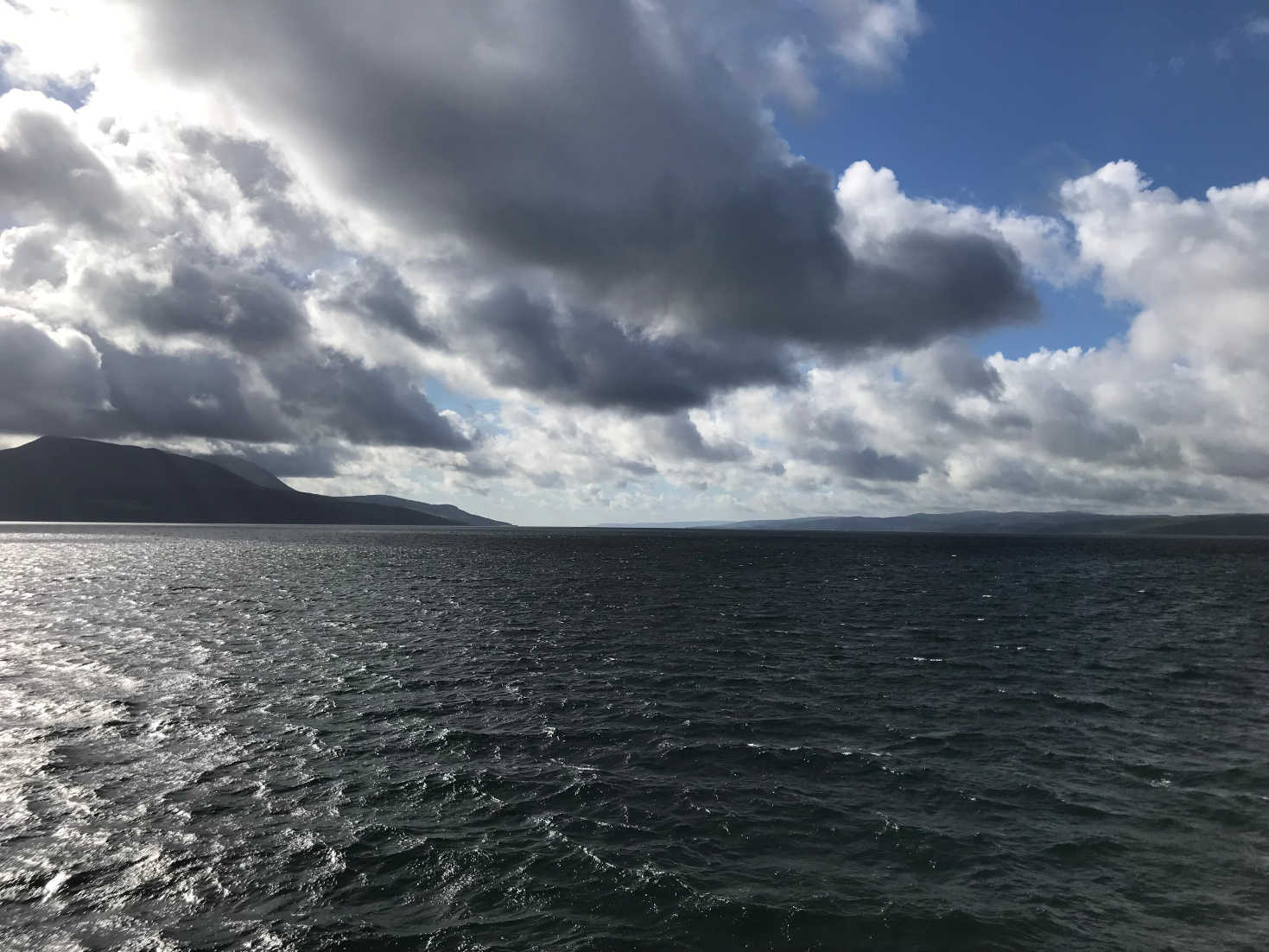 Mum liked the views in the sunshine, I liked the smells. Next stop another ferry. We stopped for fishees and chips but the shop was shut, walking further in a strange noise? What's that? A plain. Dad that plane will hit the hills if its not careful.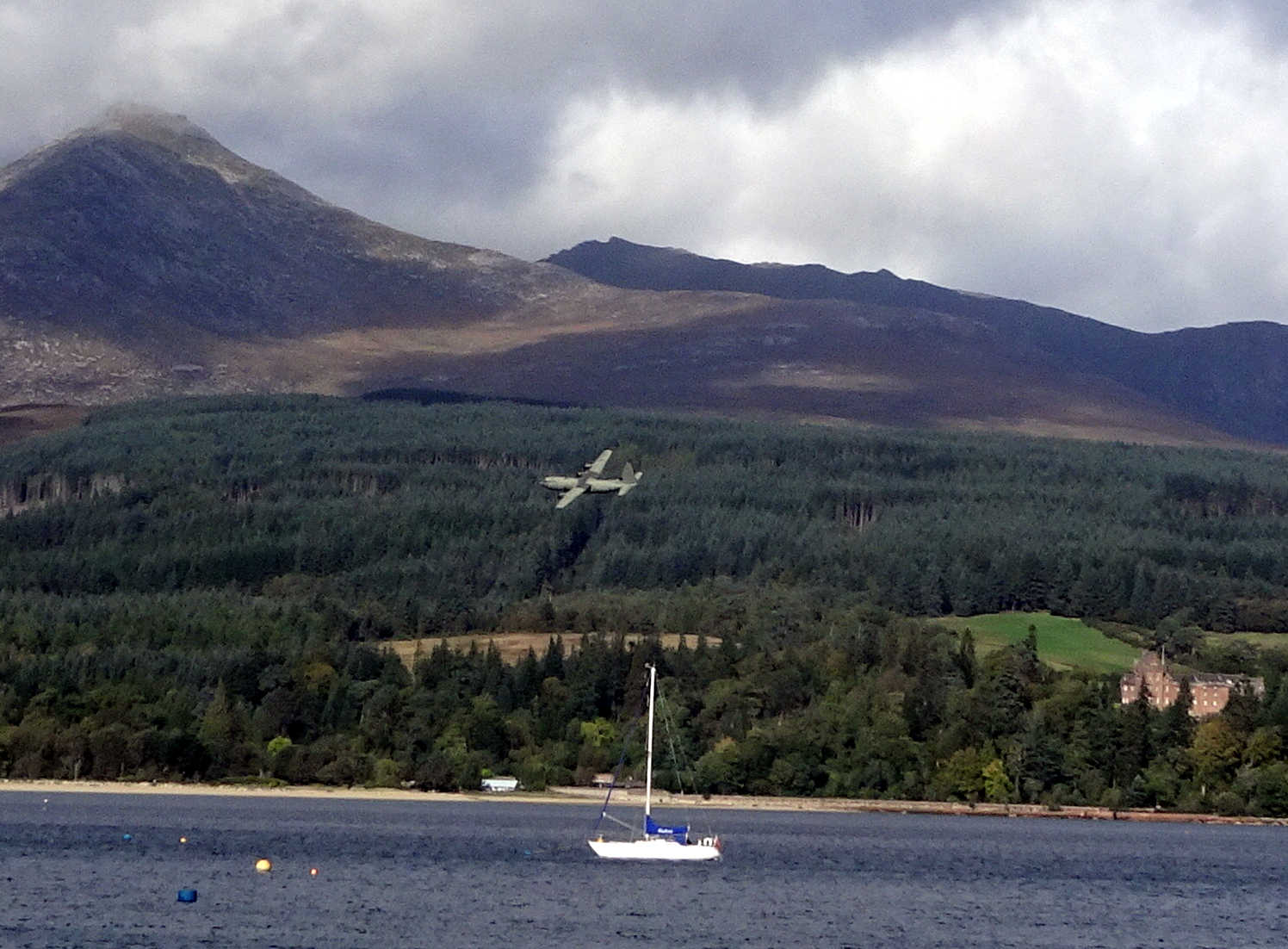 On the ferry dad was not happy with the peoplsees not waring musslesees so we went outside. It was nice and warm. Mum stayed down stairs. We never saw mum till she got back to Betsy when ferry was parking. Another adventure has come to a close. On the way back home we stopped off at Saltcoats. I know where we are, Granny's other house. Granpa was there too, lots of pets and cuddles. Good way to end adventures