Mum was away when I woke up today, I came down stairs into kitchen when I sawsquirlees outside getting tore into mum's bird feeder. I dived through the flap and was on it in a flash. It was sneaky though, It ran down the banister so I couldn't reach it, he then jumped onto the wall and up a tree, I'll get him one day.
Granpa came over early today and took me for my walk, when we got back mum was home taking bags out to Betsy. Another adventure? Soon we were all in Betsy and heading down the coast. Betsy stopped at Saltcoats and we all got out. It was only for a few moments to visit Granma. Soon Betsy was off again. When she pulled over I knew where we were, I have been here before lots of times. We must be going on a boat!
The ferryman put Betsy on first, that means we will be off first, that also means we will have the pick of the seats. The steps in ferry are very steep, but I had practice last week in Gigha, no problem for poppys.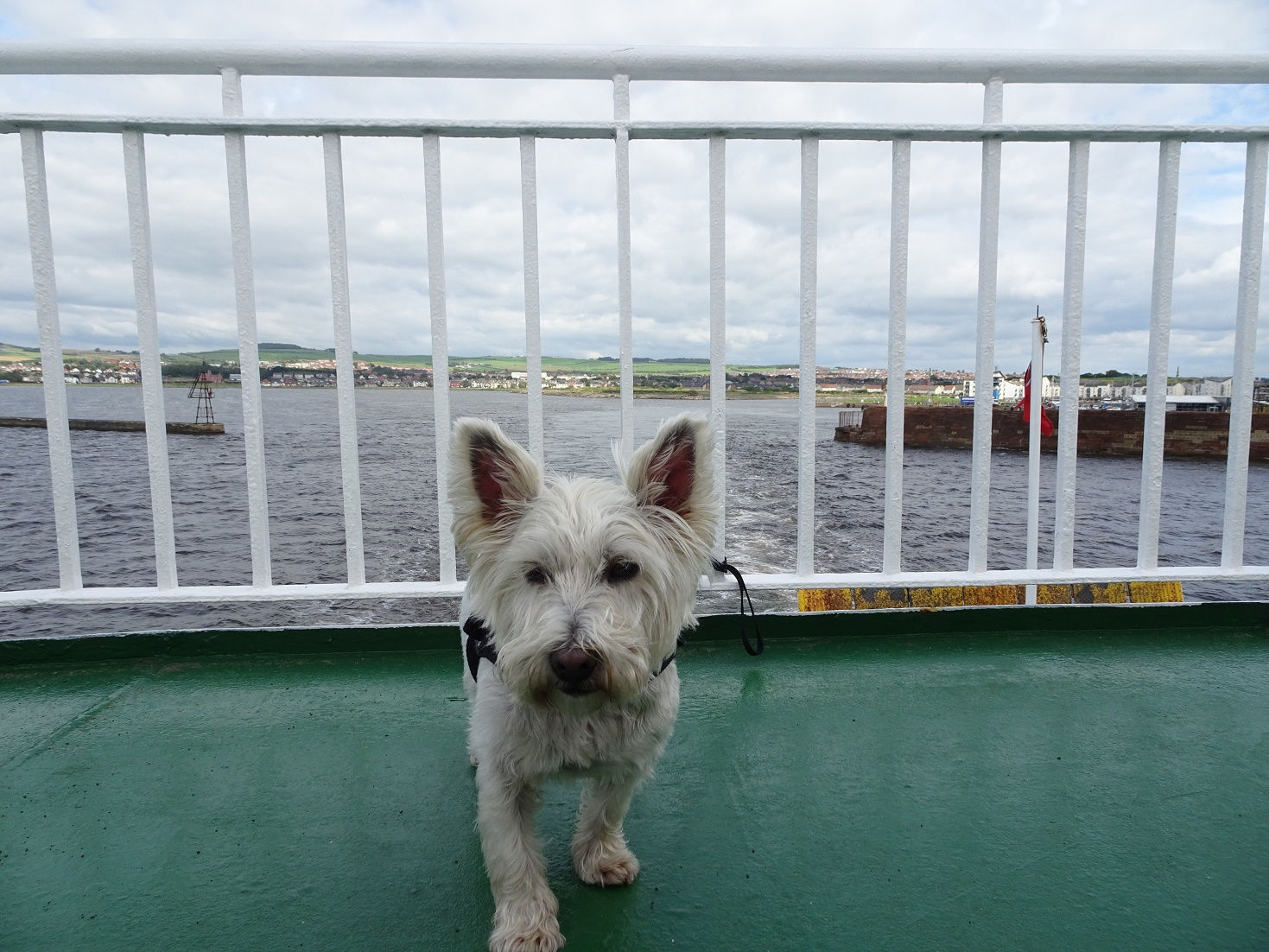 Soon after ferry set off we had to move. Two peoplsees sat right beside us. Dad was not happy, he muttered something about social distance. The seat we moved to was much better. I had more space and got to talk to the peoplsees on the same bench.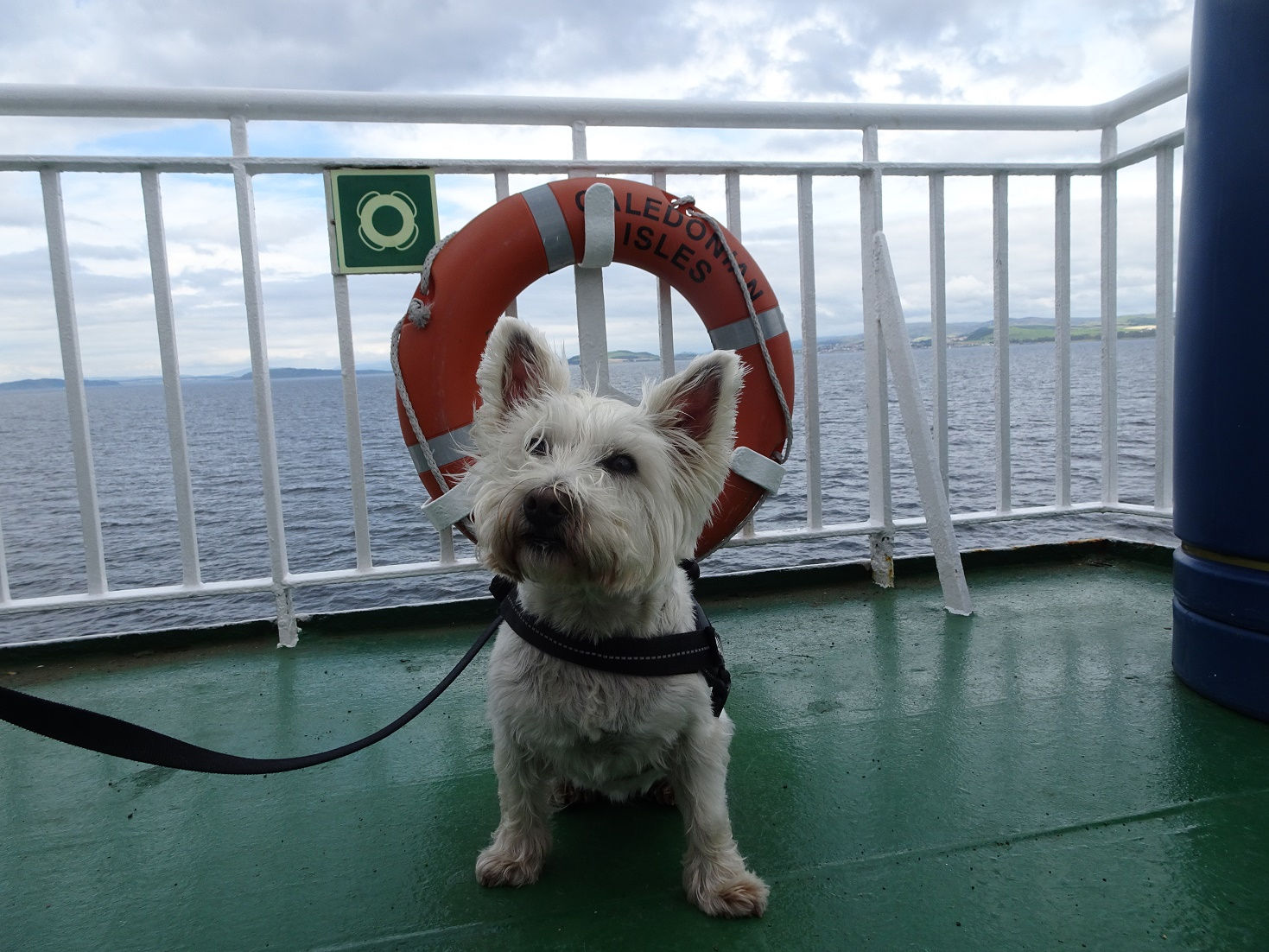 The boat ride was good, no rain. In no time at all we were told to get back to Betsy. Mum tided up as I mooched about. She sat down and shouted Poppy Up! I jumped on to her as she put the belt on, at that moment ferry opened her mouth.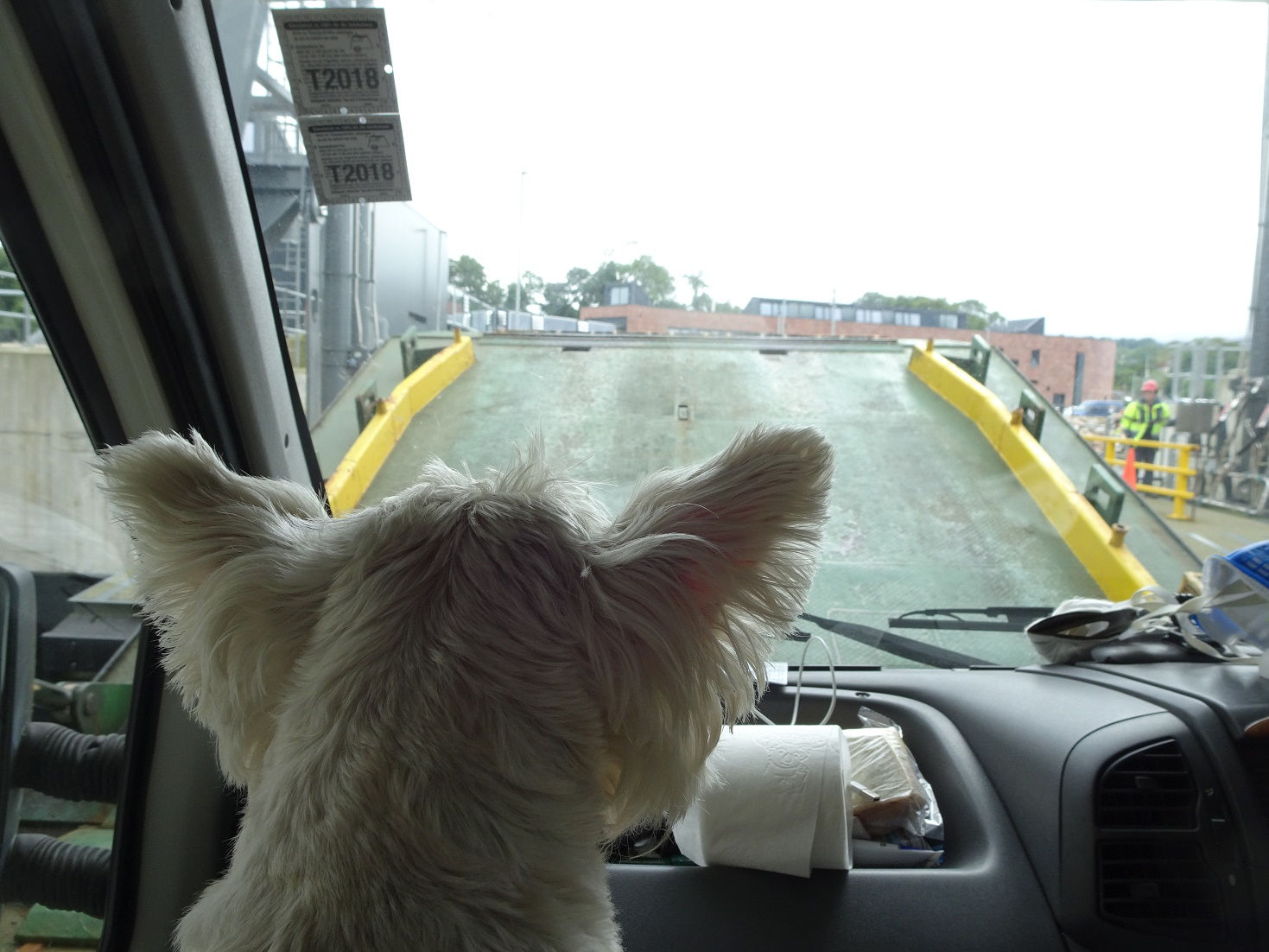 Back on the island Betsy trundled through Brodick and out into the countryside. Along the wee winedy road she went. She then climbed a mountain and came down into Lochranza and into the campsite. I know this campsite well. One thing I remembered that had not changed was the horned monsters still lived here, grrrrrrrr I'll get them.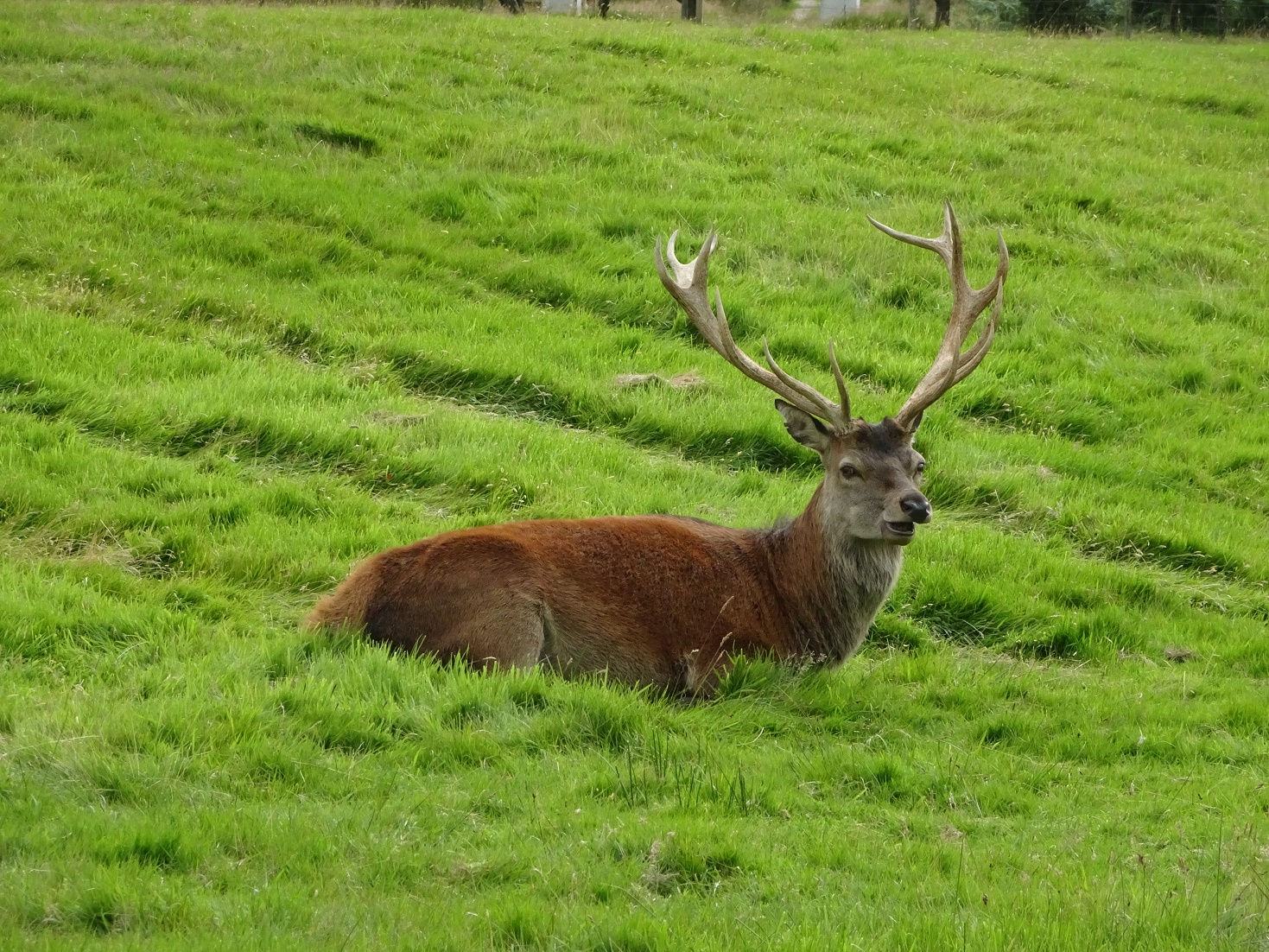 After my walk I was tired, but it was not just me, soon me mum and dad had crashed in the back of Betsy.