Another early start. Betsy rolled round to the supermarket for supplies. When mum got back Betsy was off on another short jump this time a ferryman told her where to rest. We went to the terminal to get tickets and get something for breakfast. We waited and waited and waited. The West Coast Deli should be renamed to You will starve before we feed you Deli. We could not wait any longer so left before we were served.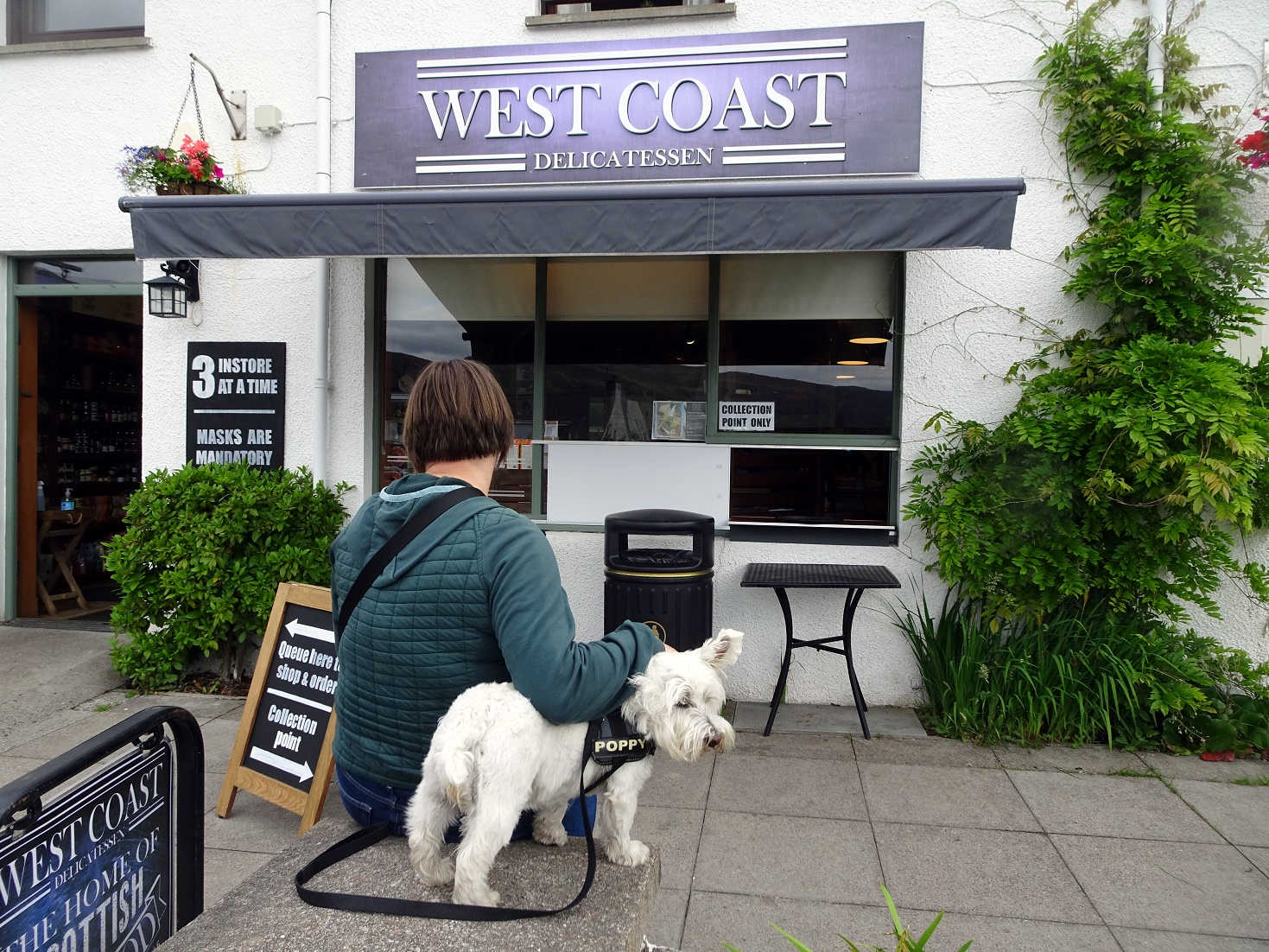 Back at Betsy just in time to roll onto the ferry. It was a big ferry. Soon it pulled out of Ullapool. As we left it went past the campsite.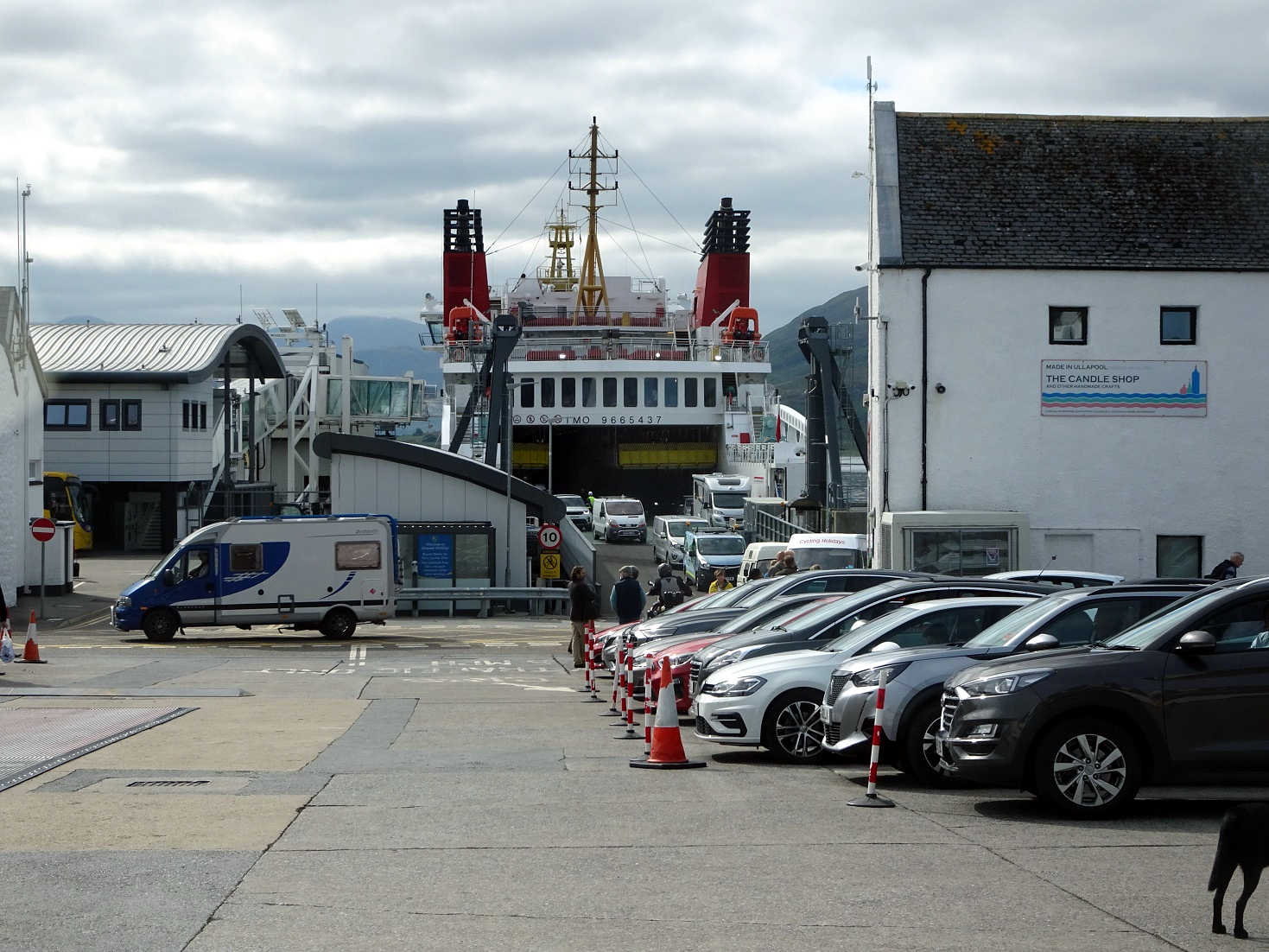 We all went upstairs and saw porpoises and dolphins but that was not all we saw… Seb, Josie and Lola form across the road! What were the chances! Mum and Dad chatted and I got pets, but soon my tummy was grumbling, breakfast?? Breakfast was yummy Lorn sausage and potato, scone yum yum yum.
We met up with Seb and Josie on deck, Seb pointed out whales, first time I have seen a whale. Too soon the boat ride was at an end and it was time to go back to Betsy.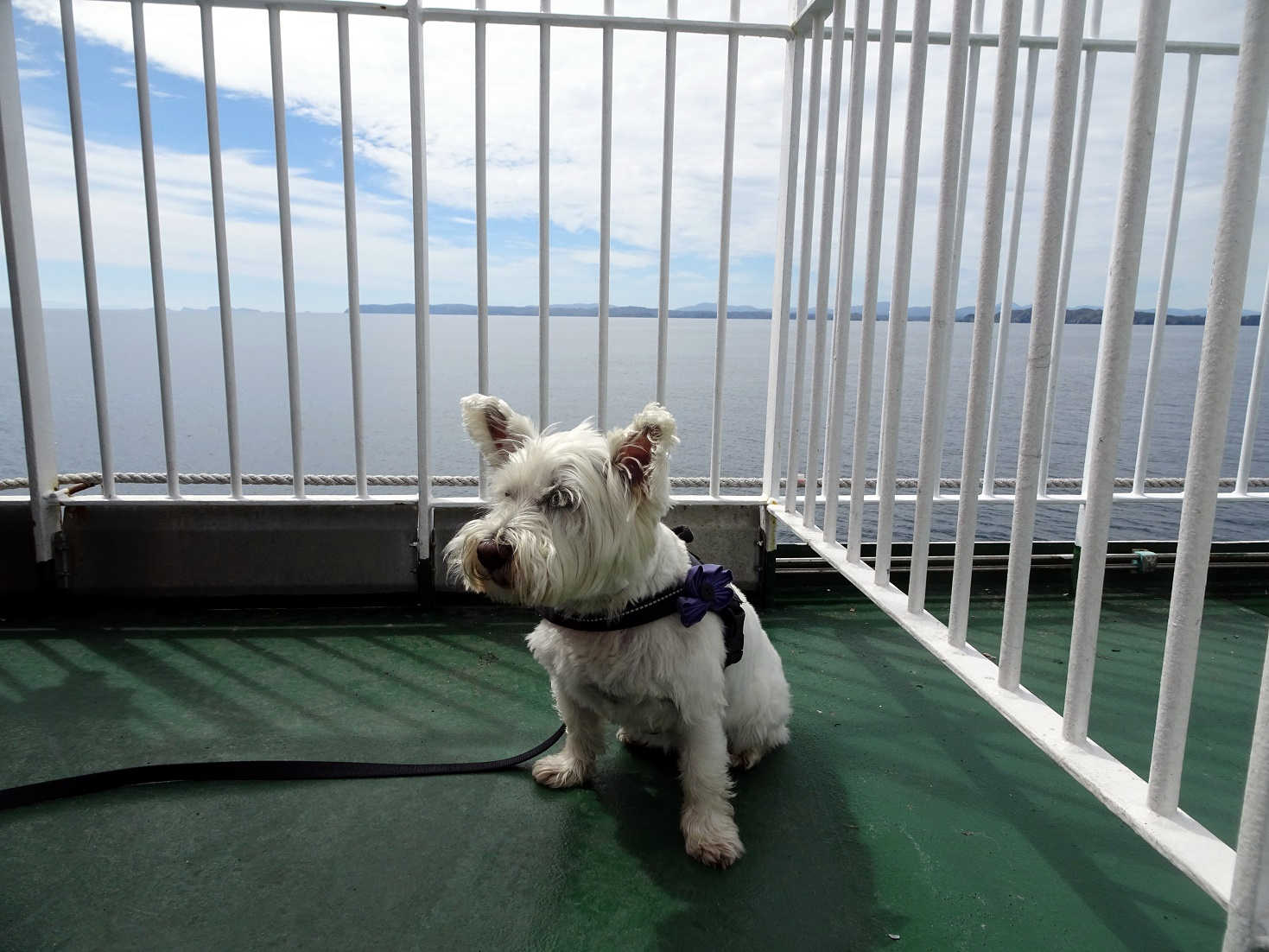 Betsy was at the front of the boat so got to role off first. By the time she parked up in Stornaway and we were heading into town we saw Seb's van role by. We were going to Stornaway to get Black Pudding, the first shop was closed so we plodded around the town.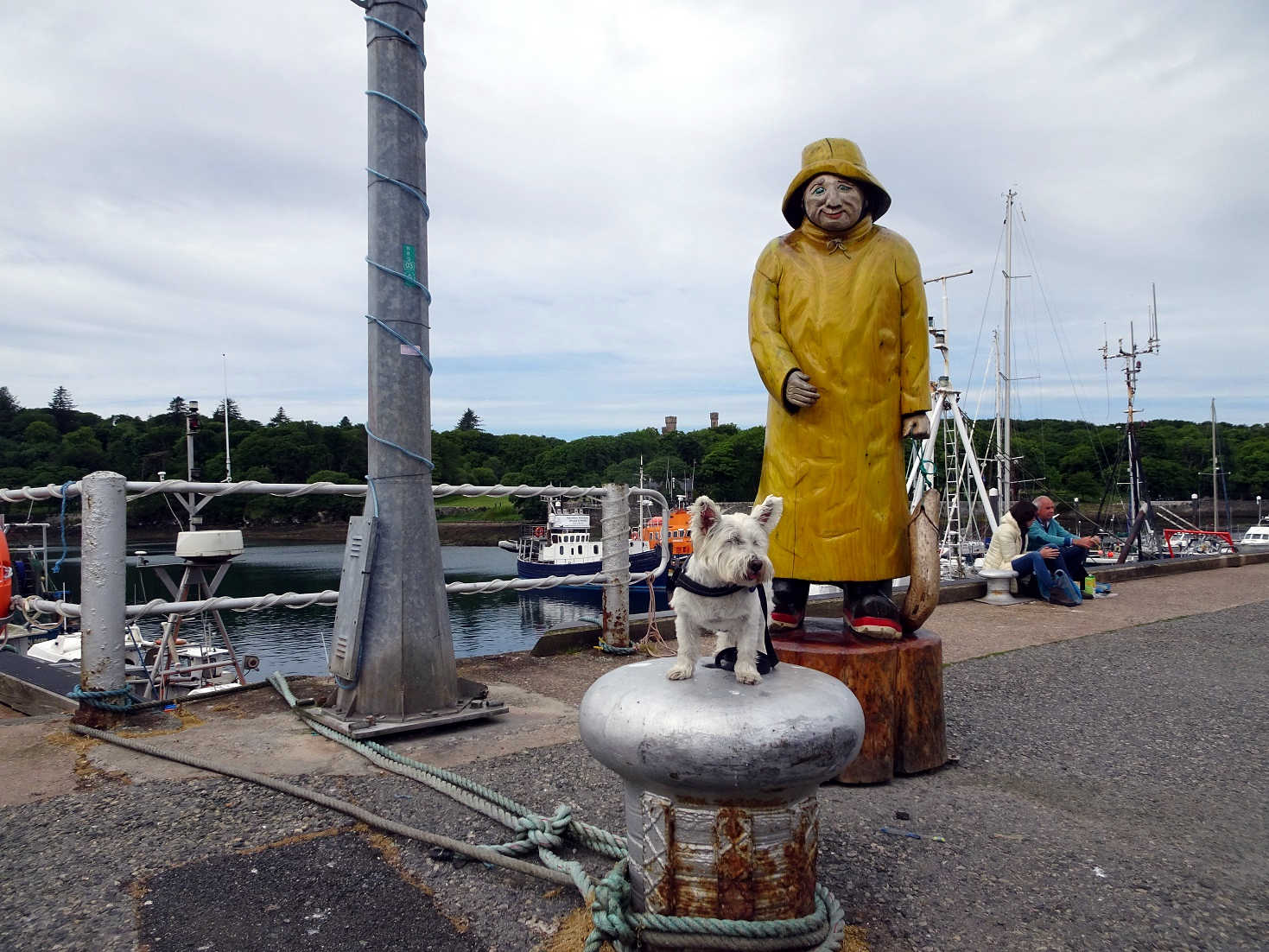 Time for Betsy to get us to camp for the night. The campsite was nice and betsy got a good spot to rest for the night.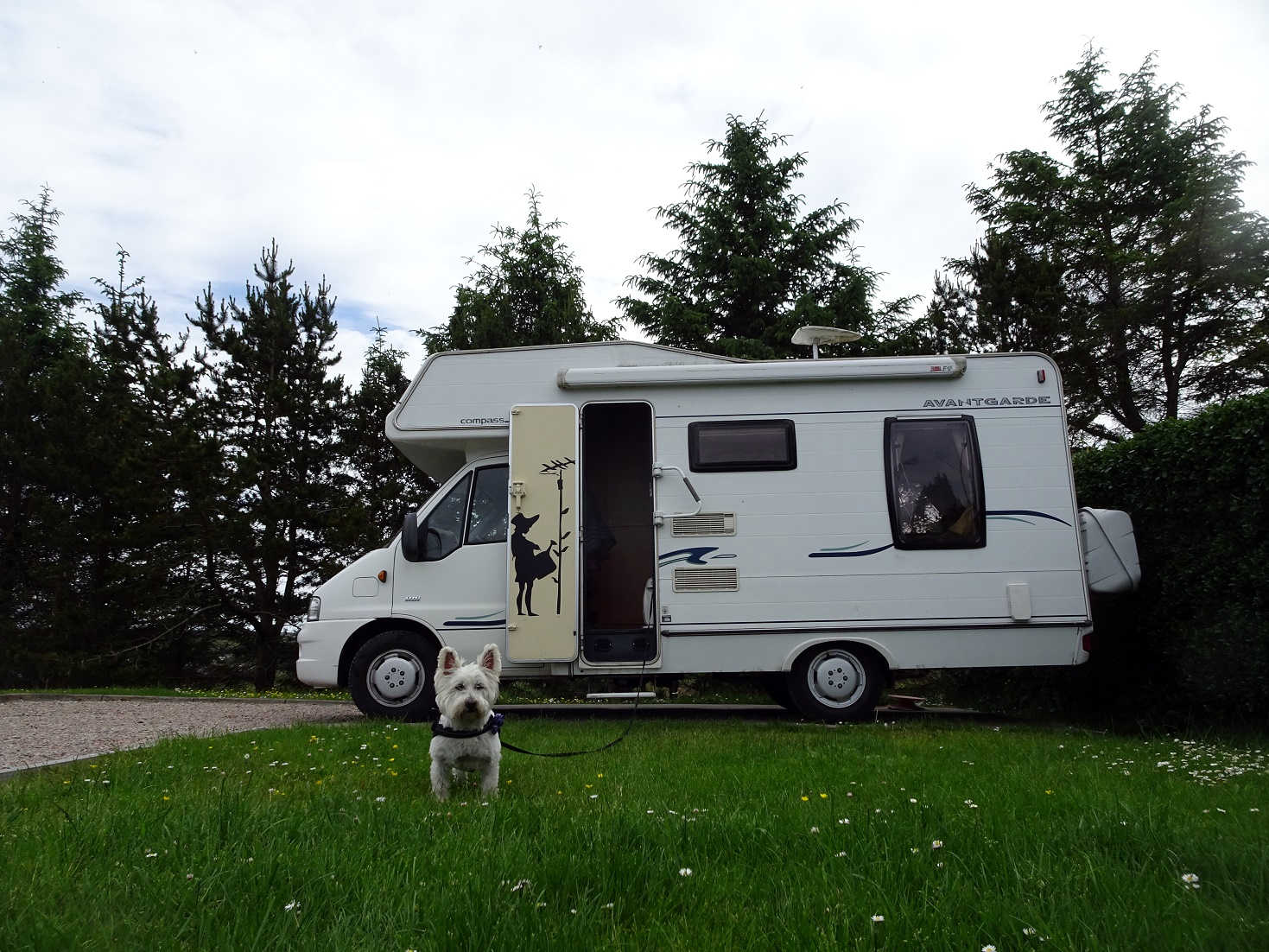 We were going to go for a walk to the beach but the camp owner advised us against it, quicksand in the minch. He said we should go to the memorial in staid. We met lots of friendly peoplsees as we climbed the hill. At the top I was a bit puffed out, it was hot climbing the hill.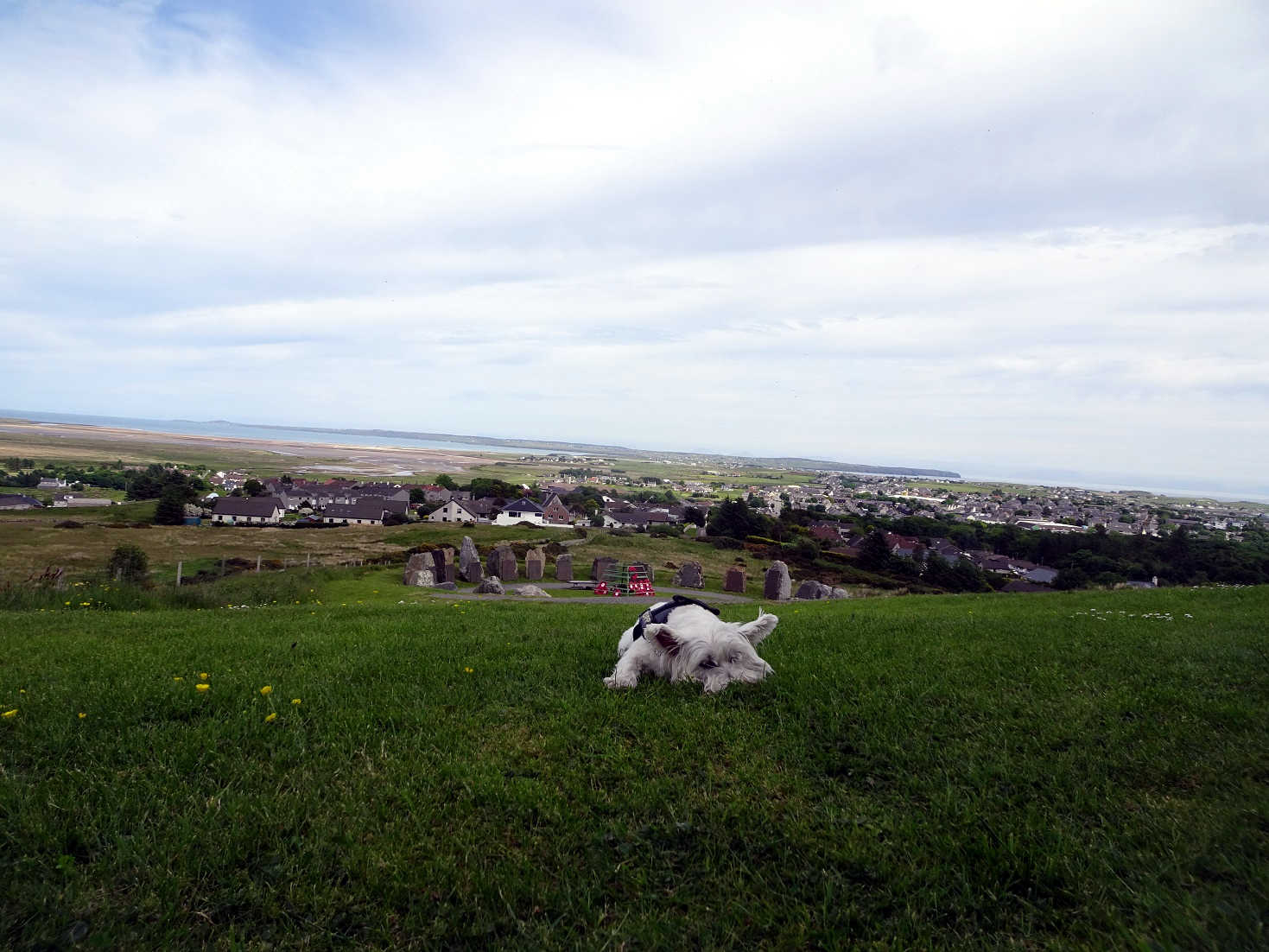 Once I had a rest it was time for ball!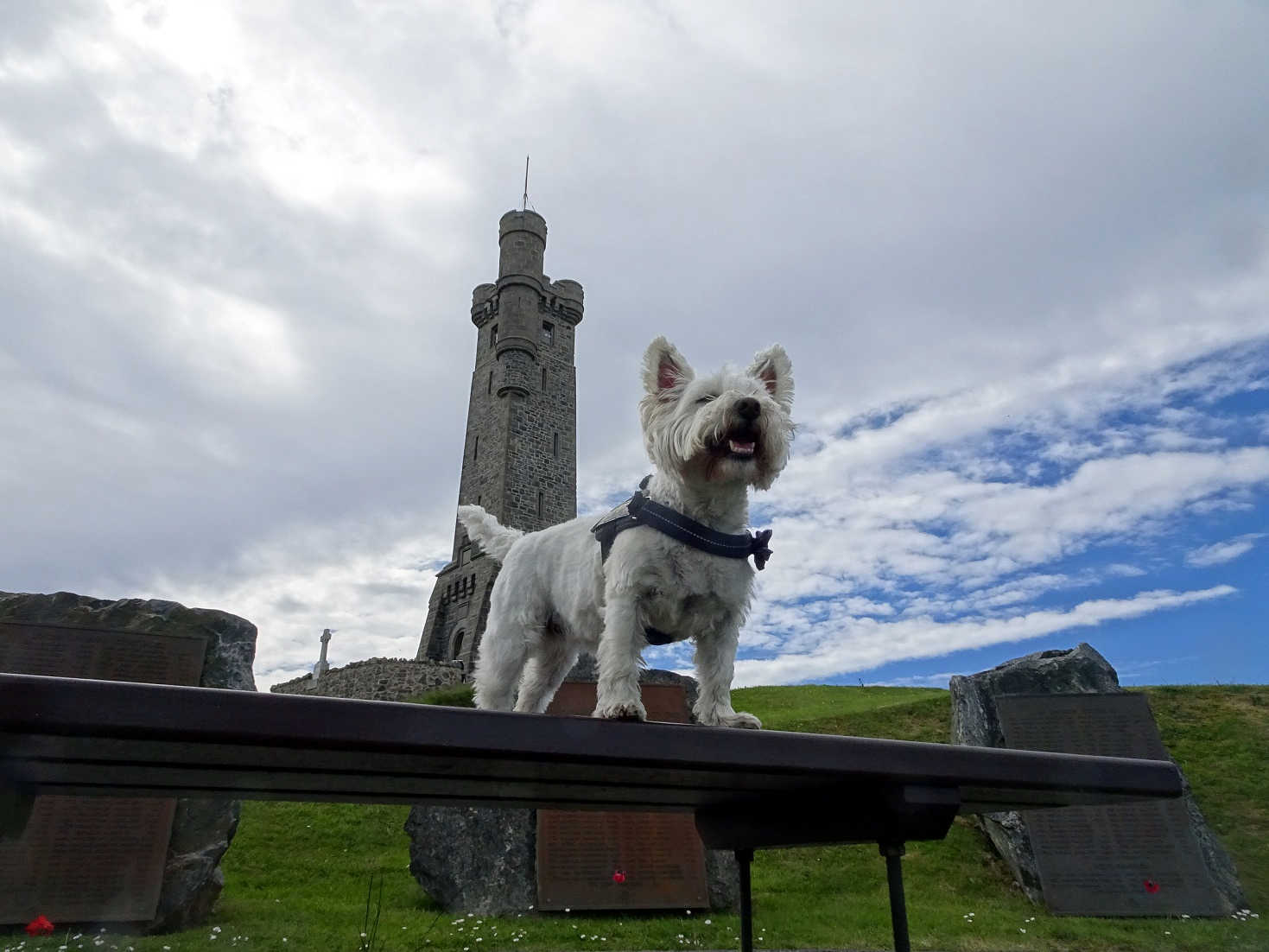 We played for a while before heading back down the hill. Were going to the pub again for dinner tonight. The camp was hot when we got back, everybody were sitting out enjoying the sunshine. We soon joined them. Clever dad arranged a taxi to take us to the pub for dinner.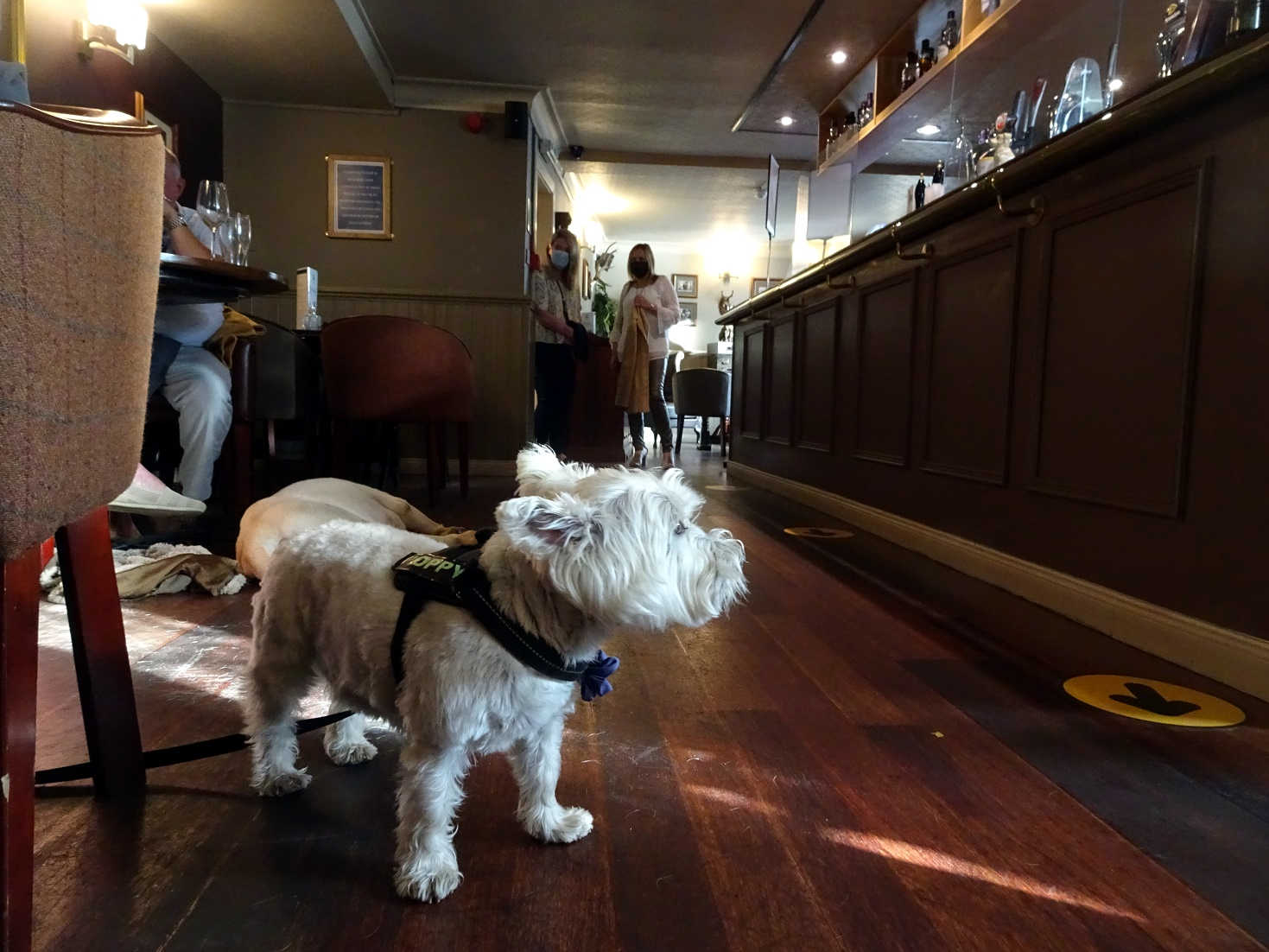 Dinner in The Crown was great macaroni cheese and fishees as well YUM. The pub had lots of doggies in It I said hello to all of them. The idea of walking back to camp was just too much. Taxi dad?