I woke up this morning as mum and dad were coming into the room. They had sausages and Bacon for me YUM. All packed up we went down to the big hall. Because I'm a good Poppy I don't have to have a lead on in the posh house. Dad went to get mini, mum was talking with the peoplsees so I went into lounge. Lounge is my favourite room in the posh house.
Mini all packed up I said my goodbyes to the nice peoplsees of Ardanaiseig House. "Come on Poppy" said dad so I trotted out into the courtyard jumped into mini and we were off. Mini didn't like the drive home. She was getting very wet. As we went onward retracing our steps the rain got less and less. As we came to Loch Lomond the sun came out. We left the road at Luss, mum and dad wanted to see what was happening to our old camp site. https://poppysocks.co.uk/adventures/goodbye-luss-forever/ They spoke to a peoplsee who was working there. He told them the camp was going to open again this made mum and dad very happy. Mini turned around and went into Luss.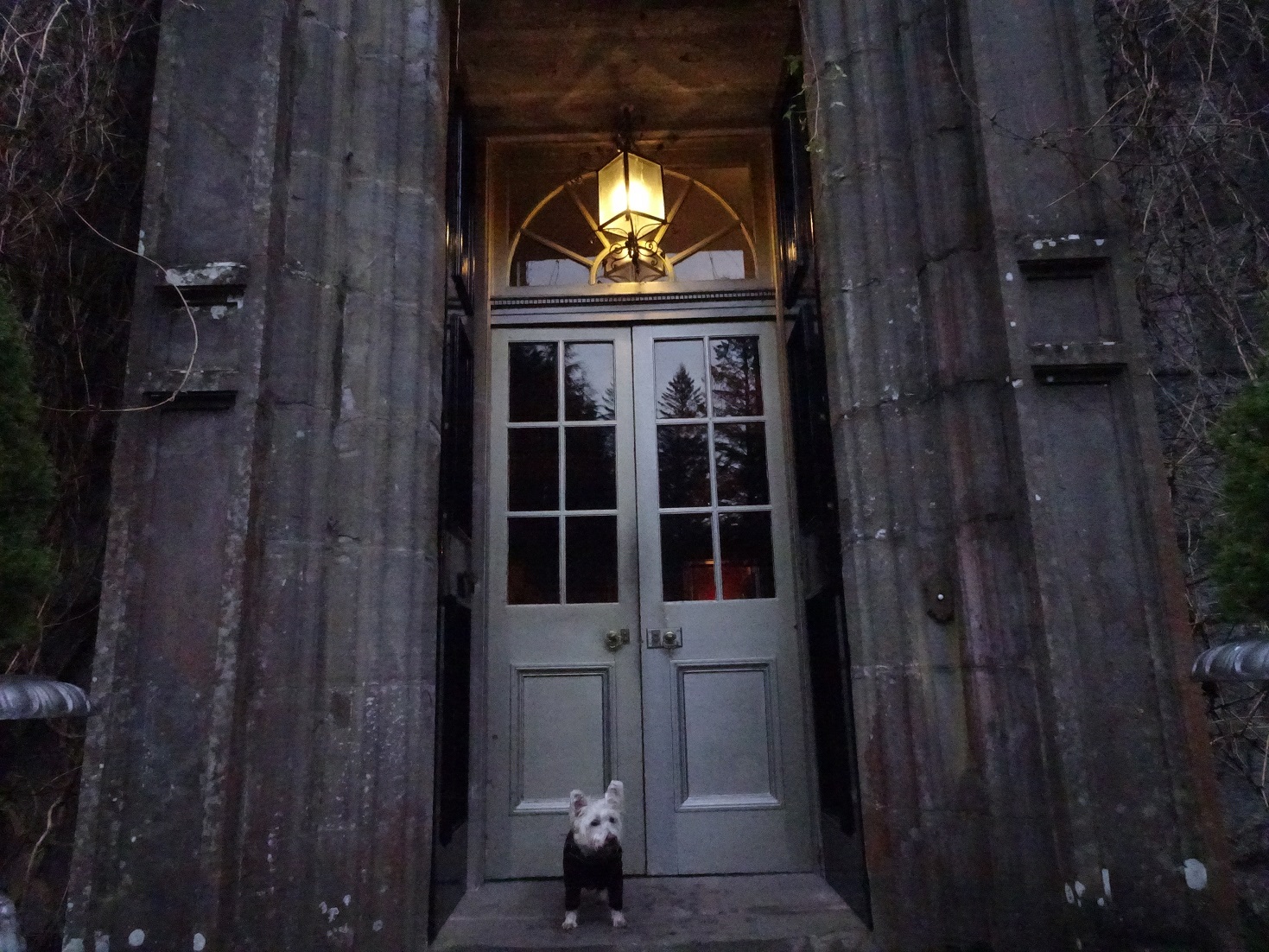 Luss was full of Chinese peoplsees, odd, its not normally but that was not all that was odd. The beach. The beach had disappeared, where am I going to play ball now? No fun to be had back to mini and home.