We walked and walked until the pavement ran out, then we walked some more. It was very hot.. I had to stop lots. The town was pretty,I got to dip my paws in the lake. It wasn't just me, there were hundreds of swimmers with floats tyed to them. In the main town was a statue of mr Moto guissi.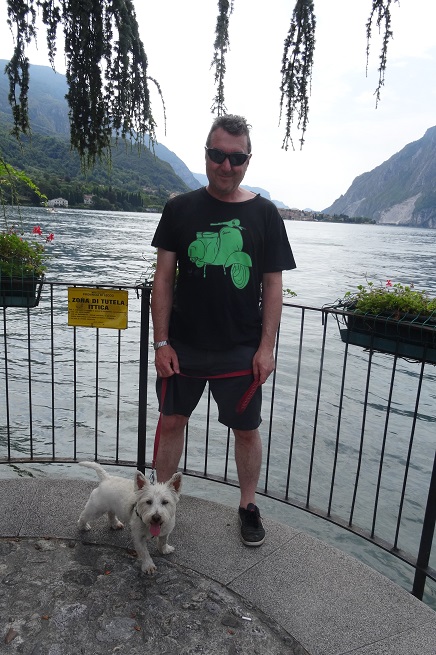 Got back to camp. Played with freiya! Silly humans got our leads tangled, as soon as we were unclipped we bolted for the lake. They were very funny trying to catch us in the water
I don't think peoplsees like me and Freya talking. Every time we do we get told to shoosh.