Dad was in a bad mood when I got up today. Lots of "Poppy No", "Poppy Enough" and "Poppy you come here right nows". He got a bit better when mum came home early. No sooner than she came in we all trooped out to Betsy and we were off on another adventure. We left the city and went over a big bridge into the countryside. As we were speeding along we heard a big bang. Mum looked at dad "what was that?" Dad said he didn't know but Betsy kept going so it couldn't be too bad. We stopped for food just outside Inveraray that's when dad noticed Betsys Injury. One of her windows was damaged. Betsy plodded on to Lochgilphead where she stopped at a garage and dad got some plasters to fix her.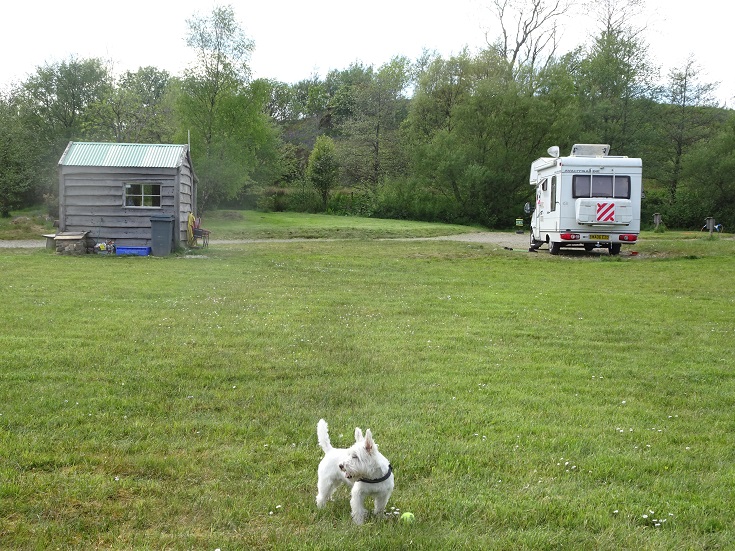 Betsy got into Ardfern Motorhome Park mid afternoon the nice man gave Betsy a good place to rest.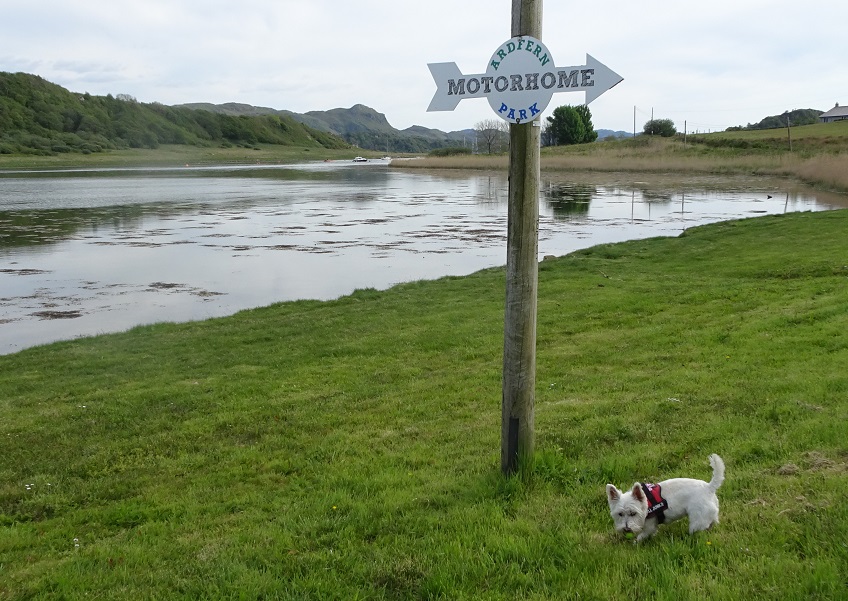 Once betsy was plumed dad set work on fixing betsy with the plasters once done we went for a walk. I have been here once before but it was a long time ago and we lived in a hotel not in Betsy.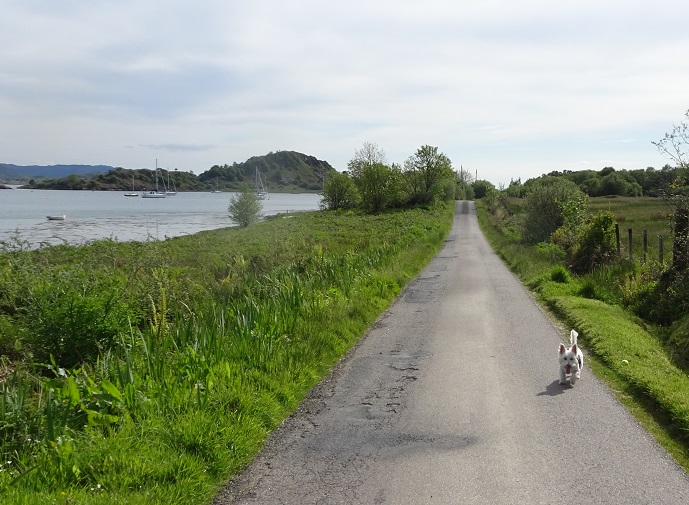 We sauntered down a country road I was off lead the whole time, popping down to the loch and back, lots of new smells.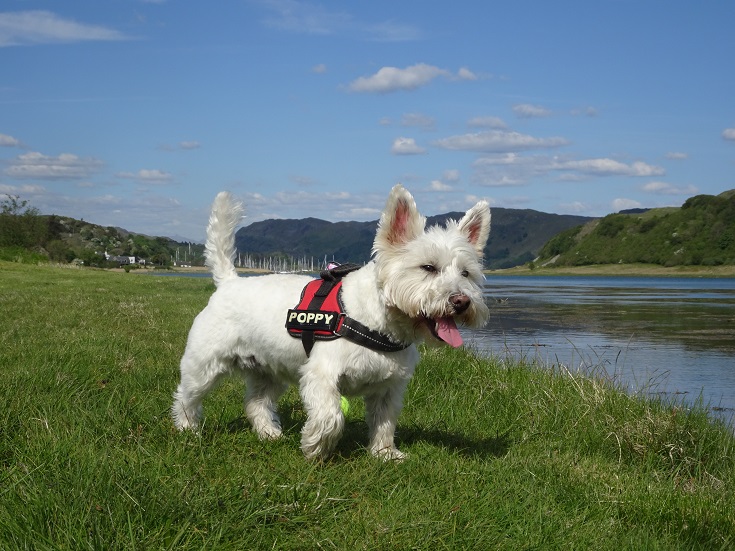 Every time a car came by mum or dad would take me to the side of the road untill it passed by. I was amazed at the amount of cars on such a small road. When we came to a mini island it had to be explored. It was a nice island, it had blubells growing on it.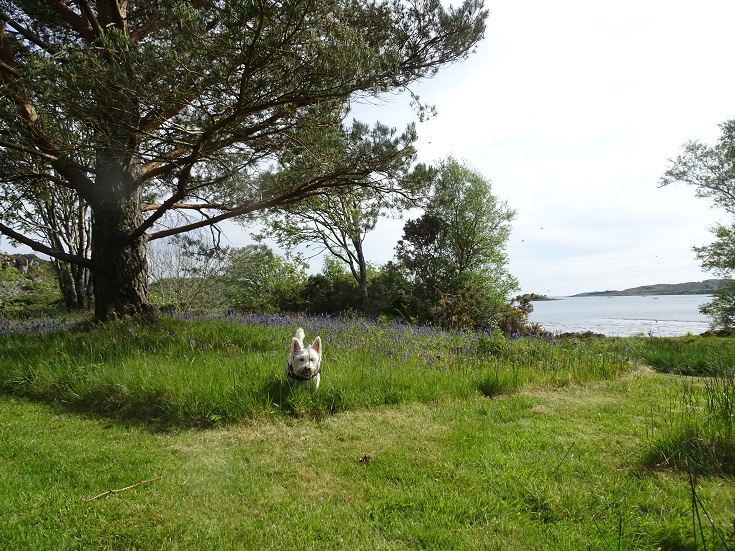 Time to go back it was hot. Back at camp dad put chairs outside. I got to make new friends with the other dogs. I am still not convinced with Milly she is a collie but not like any collie I have ever seen before she was grey and had black camoflage. She was also young and bouncy but very big.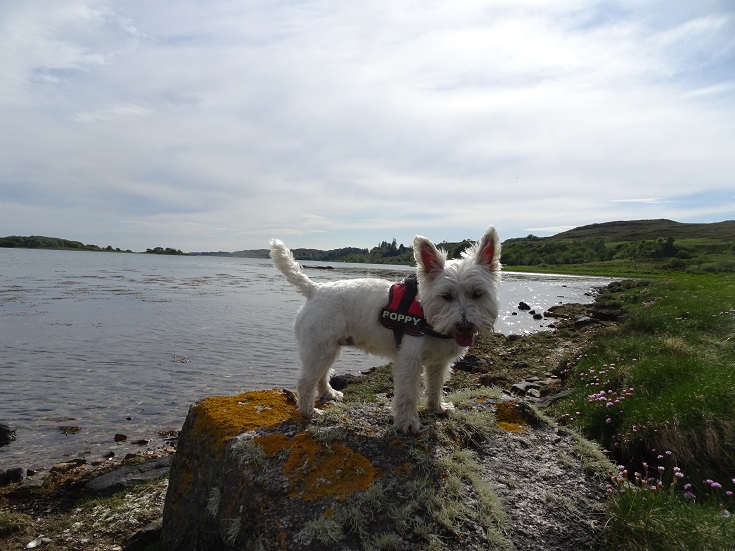 As day turned to night we all went back inside betsy