I woke up this morning next to dad. The weather has changed and it's grey and raining. My walk this morning was short, I don't like the rain. Mum and dad stayed inside Betsy for the morning. After Lunch it was still raining but we were going out. I got my coat on and mum and dad wrapped up to. Off we went out of the campsite and along the road towards the hamlet. We passed through, past the pub, past the shop and into the boat yard.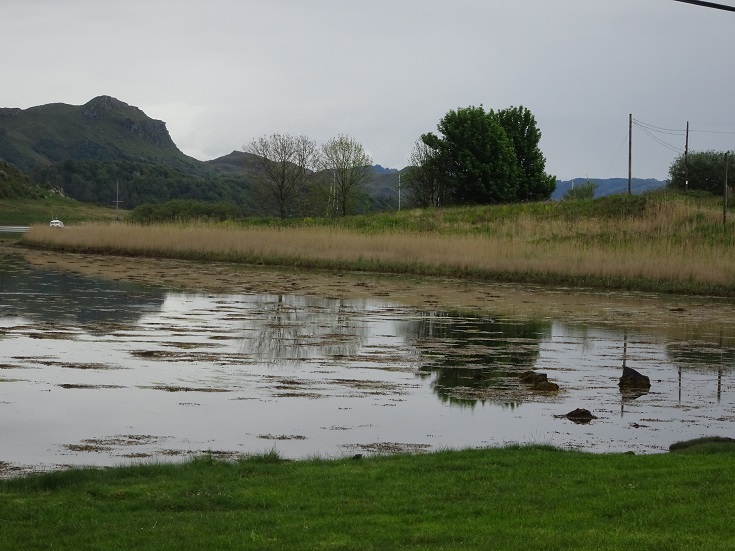 The jetty in the boat yard was long with lots of boats parked on one side of it. At the end was a large motorboat. Mum got on first then I jumped on. The boat parked next to us belonged to a woman called Princess Anne, it was called Ballochbuie, I preferred the boat I was on because it was bigger.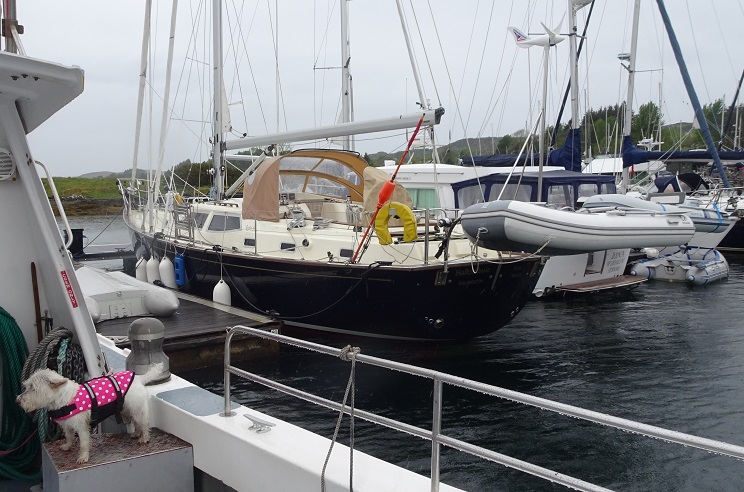 It was still raining when we set off I stayed inside because I was cold and wet. Mum and dad let me sit on them to warm up my paws. The boat was full of Americans who came from Ohio they were staying at a farm house in Oban. They were here to take in the sites and were very excited about the Princess's boat. After a while the boat stopped.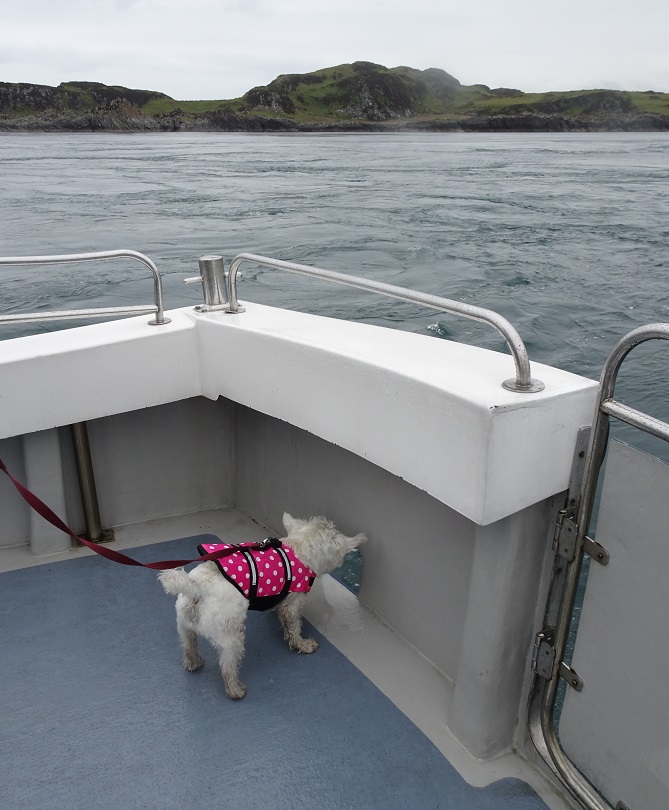 The strangest thing, the sea was bubbling into circles. It's called the Grey Dogs but I never saw any dogs, it was also called the Little Corryvreckan. The boat started up again and sped off at top speed to find its big brother. When we got to the Corryvreckan the rain had got lighter but was still not for coming out Dad went to look at it then mum.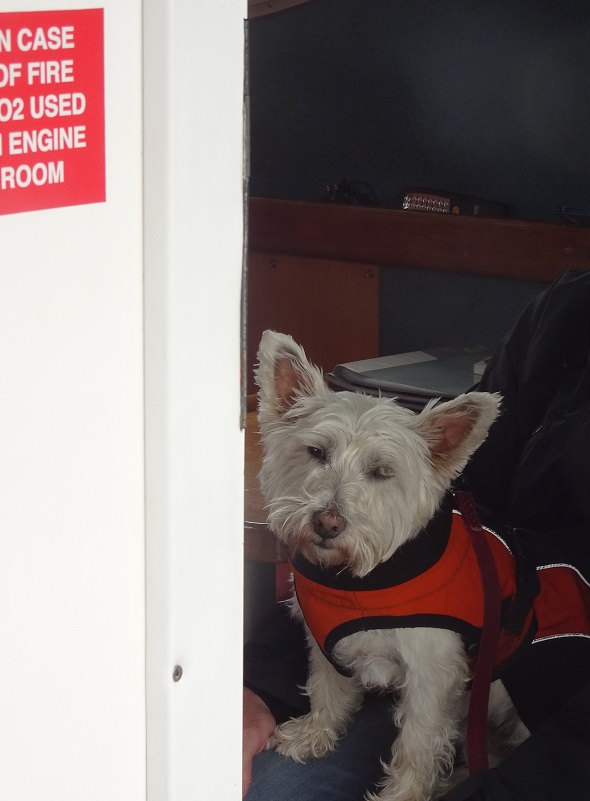 The boat turned round and headed home. When we got back the rain had stopped. Back to Betsy we go.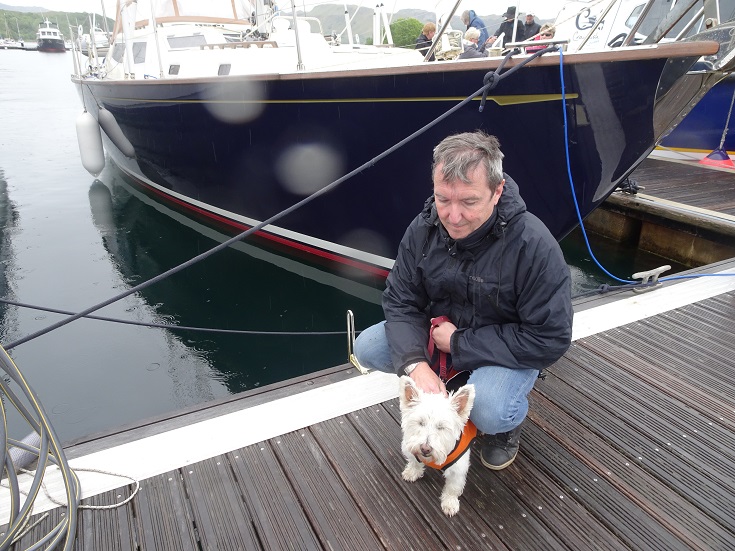 Dinner tonight was an occasion we were going out to The Galley of Lorn. When we got there it was very busy. We were allowed to go round the back of the bar. An old lady came over to pet me, she had westies when she was younger. At dinner I got some of dads steak YUM. After dinner I made friends with the old ladies. Something was up. Mum was not well. We left the pub mum was finding it hard to stand, It must have been the seafood she had. Dad helped mum sit on a wall and them helped her get along the road. On the way we bumped into Lilly the Blue Merle and her family. When we got back to Betsy mum got to rest.