I woke up to sunshine and looked over to the island, the wild campers had obviously had enough last night as they were gone. We left the marina walking along the same road we came in. Dad let me off leash but every few moments a car would come along so he had to hold me, must be a ferry due. We walked out to the main road and crossed it towards a demolition site. What was there dad? "It was an abandoned ghost village called Polphail.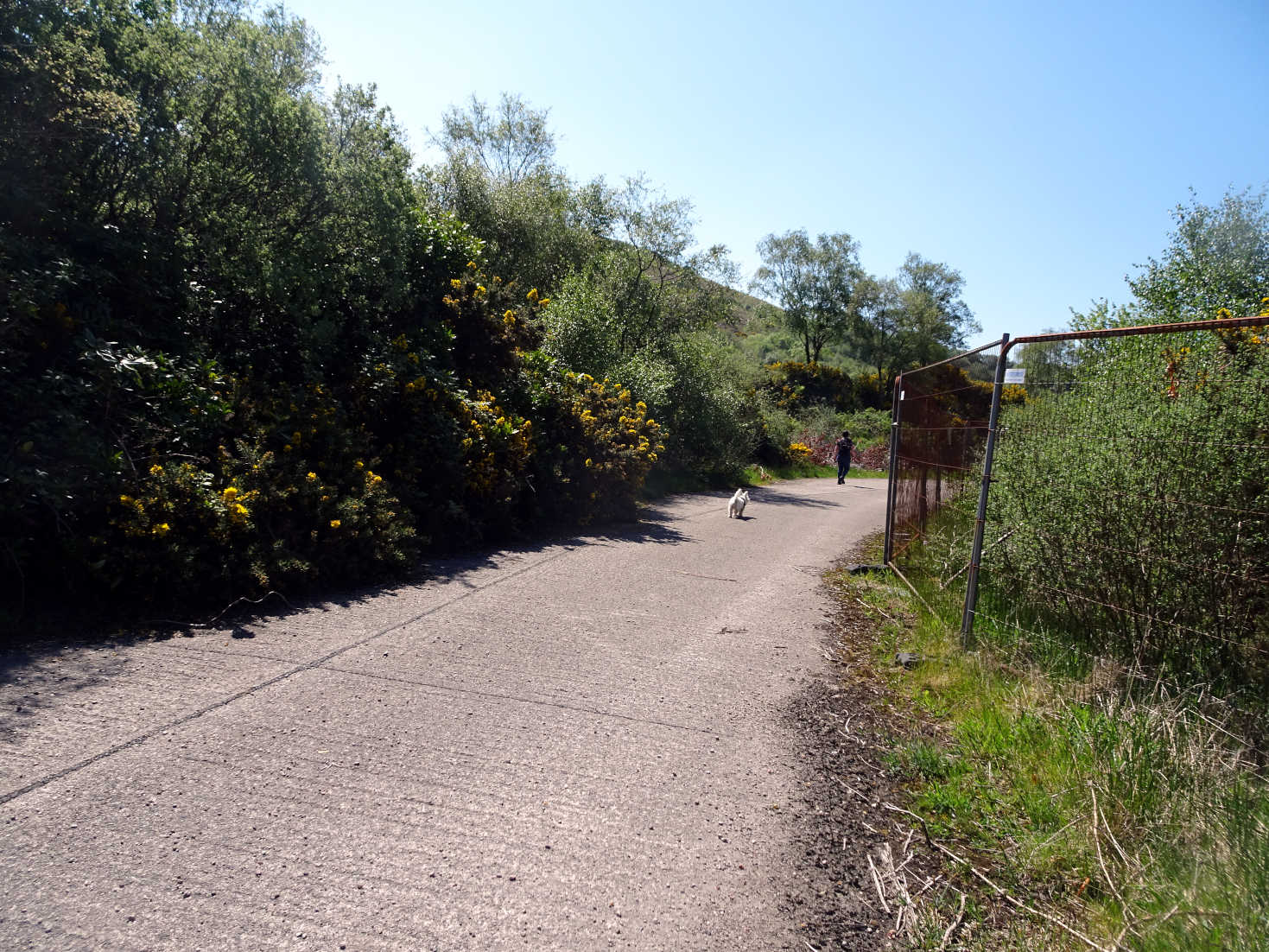 At the end of the road we climbed a path that went up trough the trees to the top of the hill. At the top Mum and dad had to stop for a rest.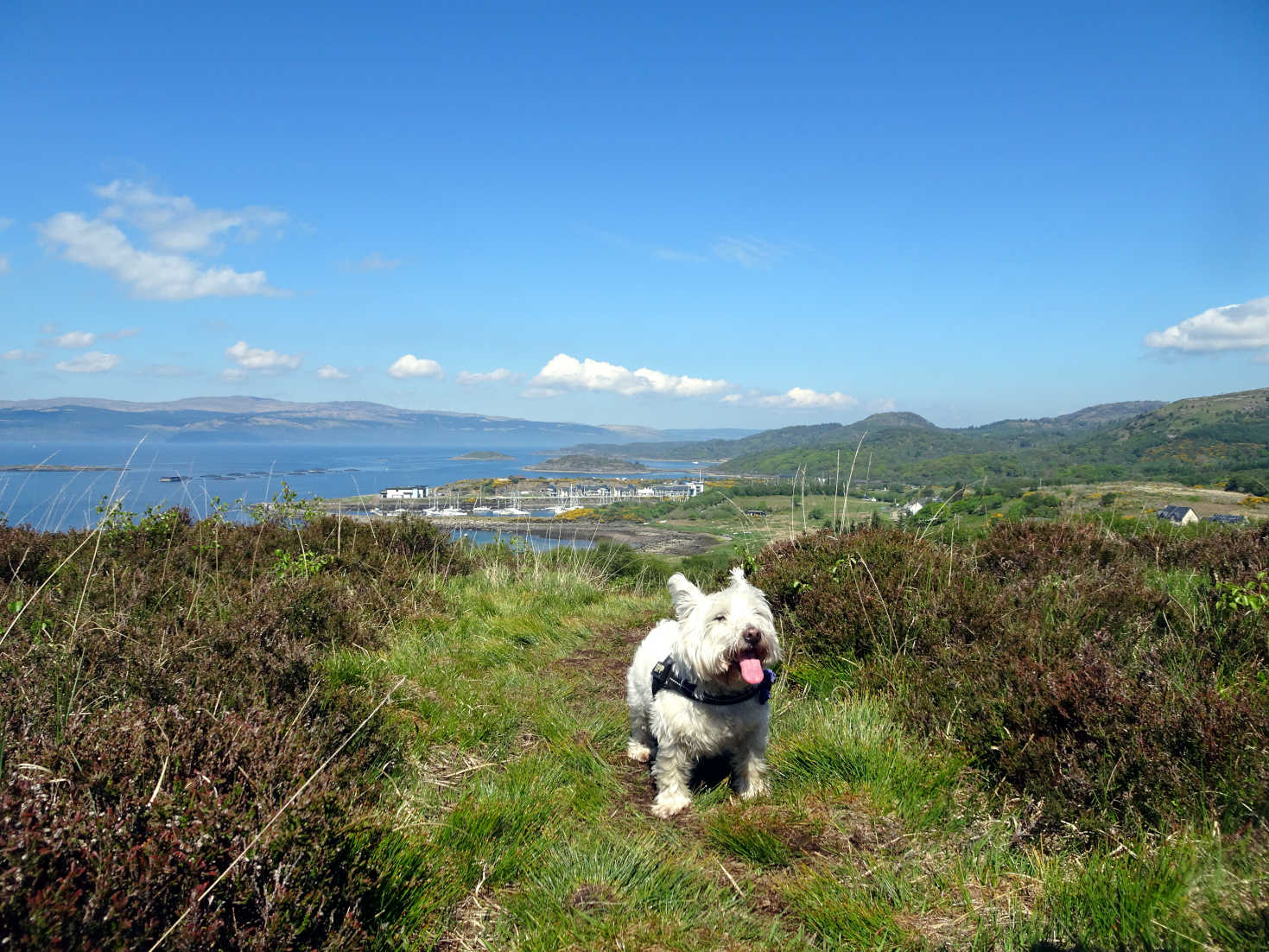 The path went across the moors for ages and ages. Luckily some nice peoplesees left benches every so often to have a rest.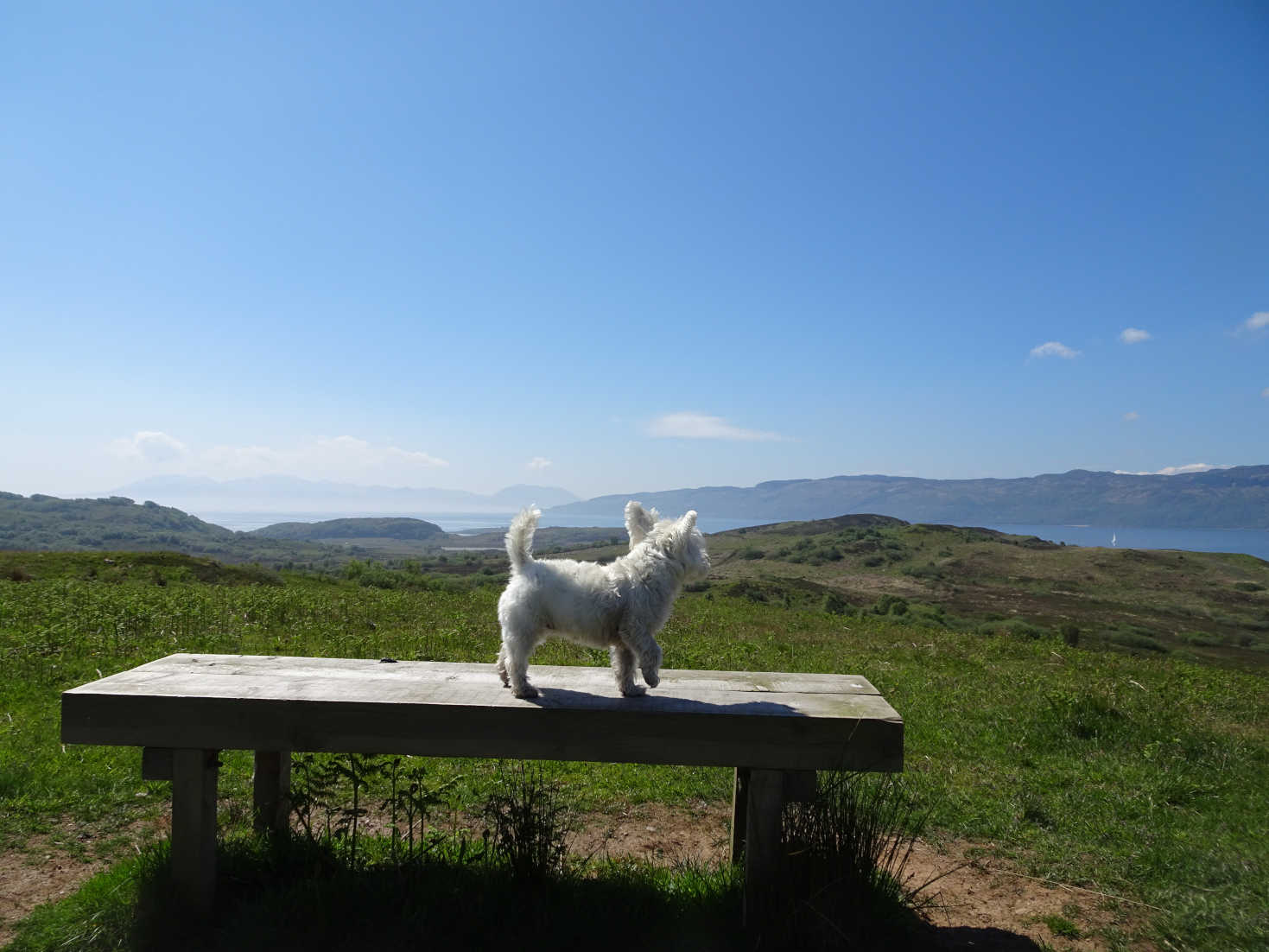 We started to come down the hill when I saw something very strange. A huge big stone in the middle of nowhere. It was bigger than the ones in the stone park. What is it dad? "It's a standing stone Poppy, its more than 4000 years old" sniff, sniff, it might be 4000 years old but it still being used.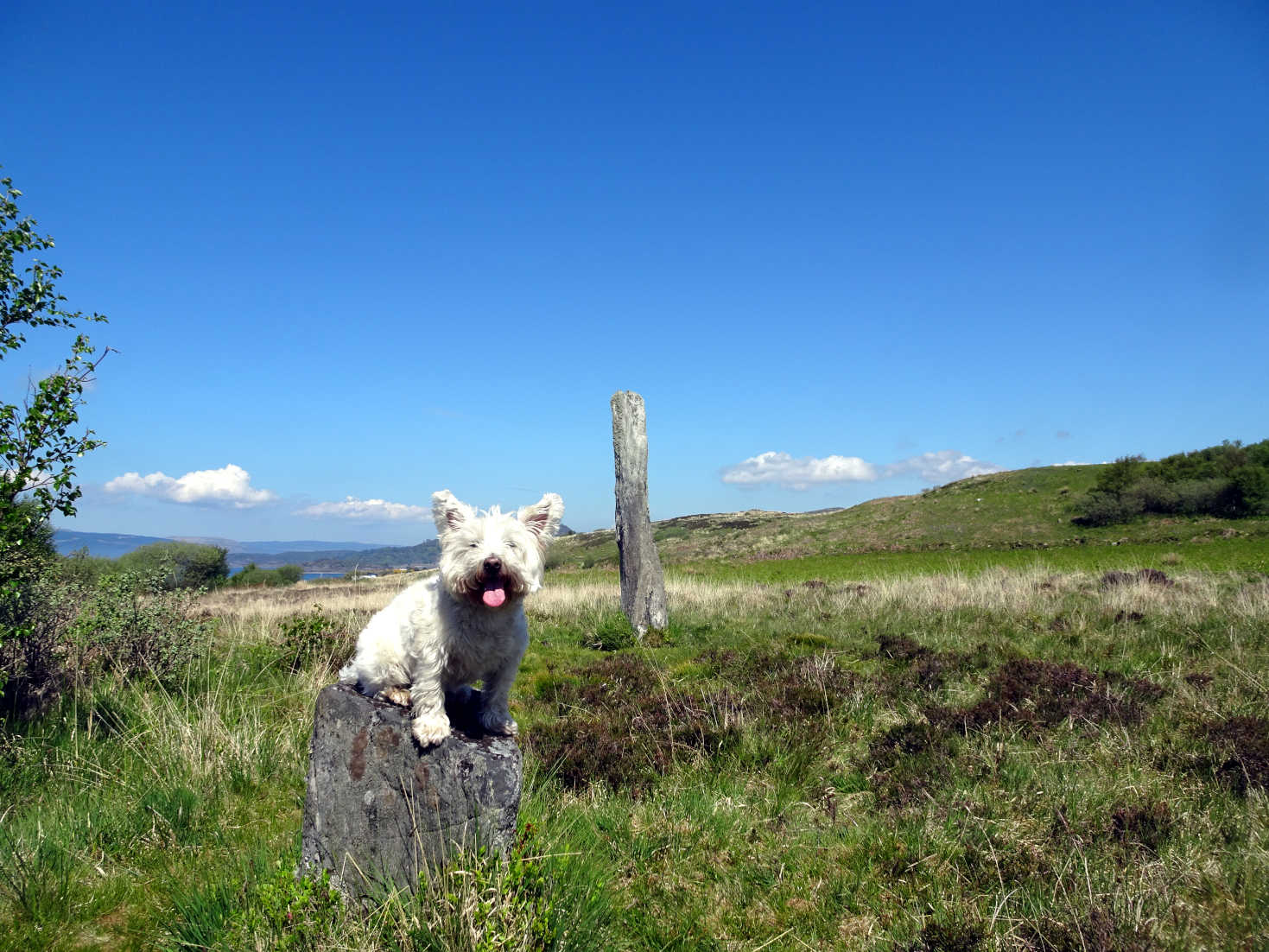 We kept on the path until dad said we were to go over to the ruin. Well that was just daft. There is no path dad, the grass is twice the height of me. When we got to the ruin the path to take us to the beach was nowhere to be seen. Back through jungle Dad?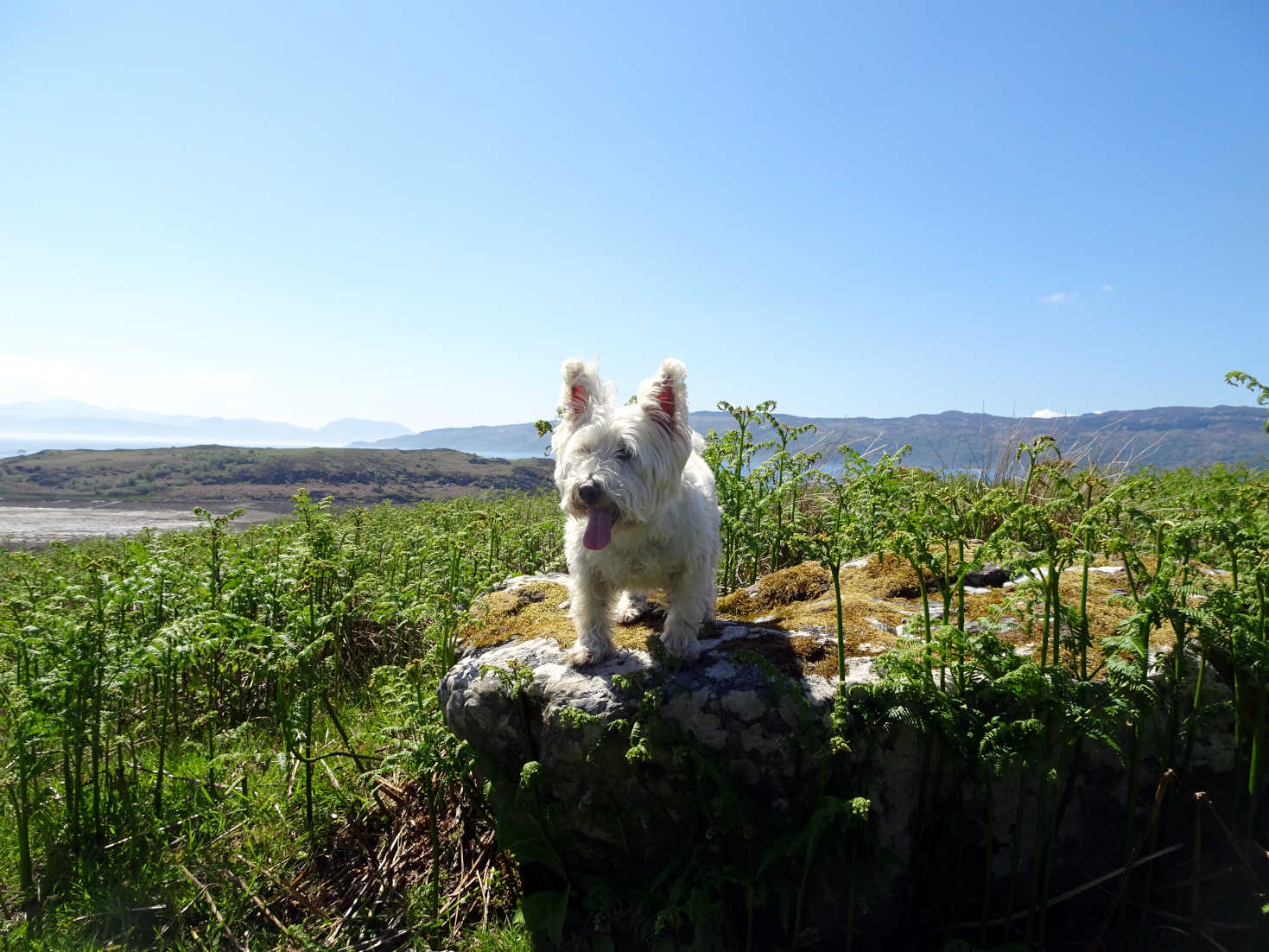 Good job there is a bench with my name on it. It really did have my name on it.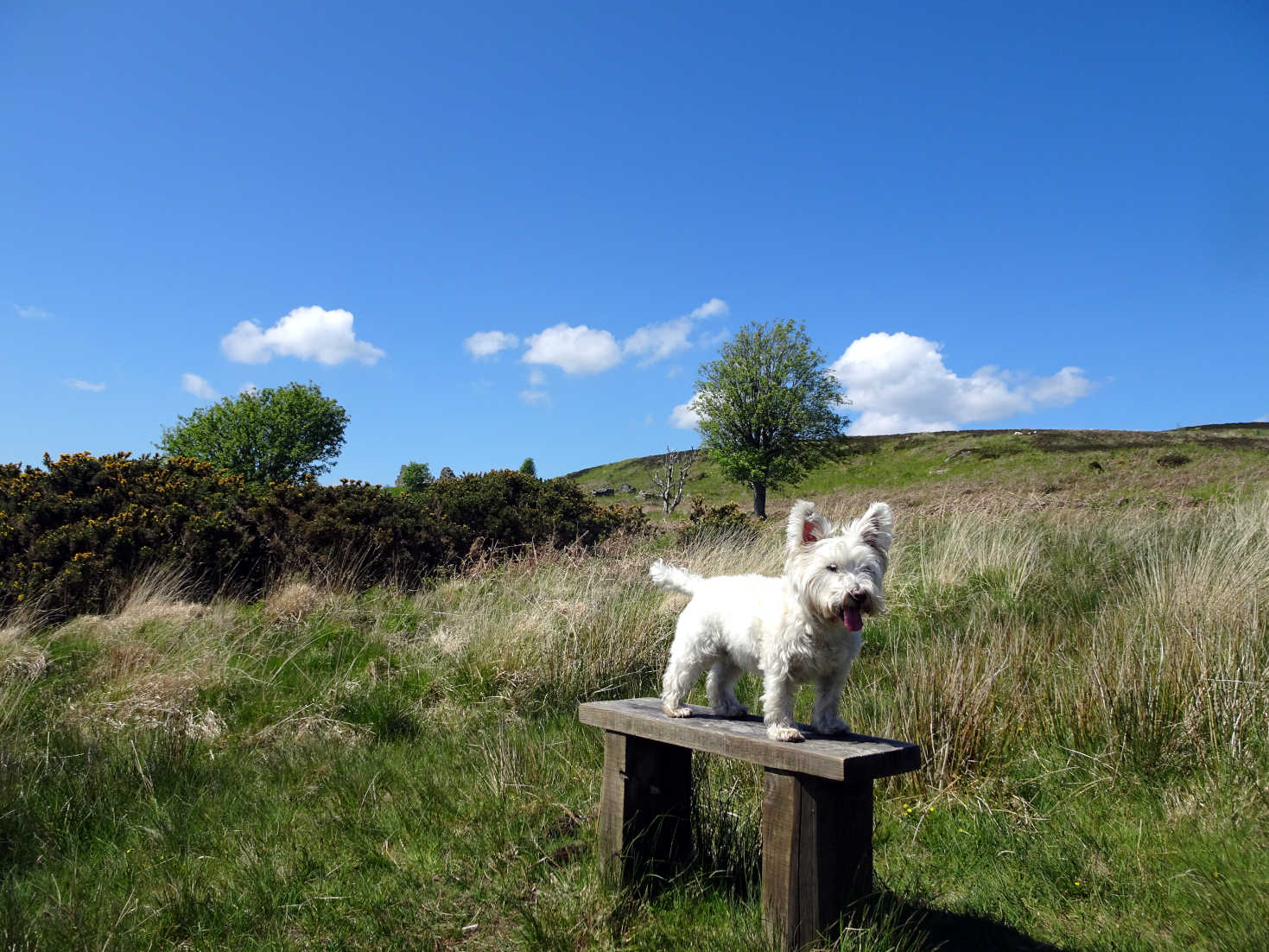 Plan B dad? follow the main path down the hill? At the bottom of the hill JOY! A burn! I was so thirsty I could drink it dry!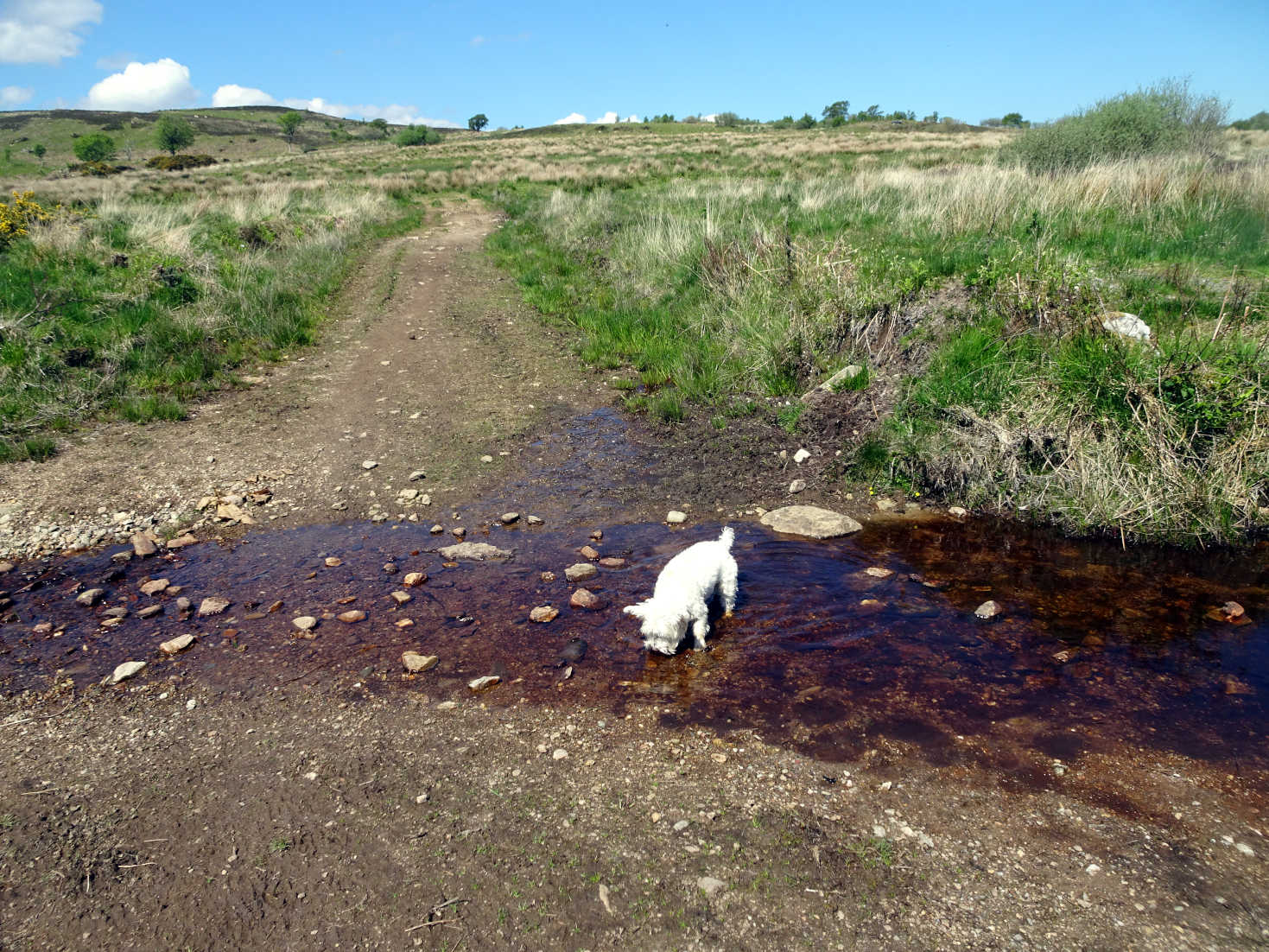 We crossed the burn and crossed some fields down to a hut. I saw a car and went to investigate. "Poppy stop pestering the girl" said dad, Pestering me??? Look rocks! Let's go climb!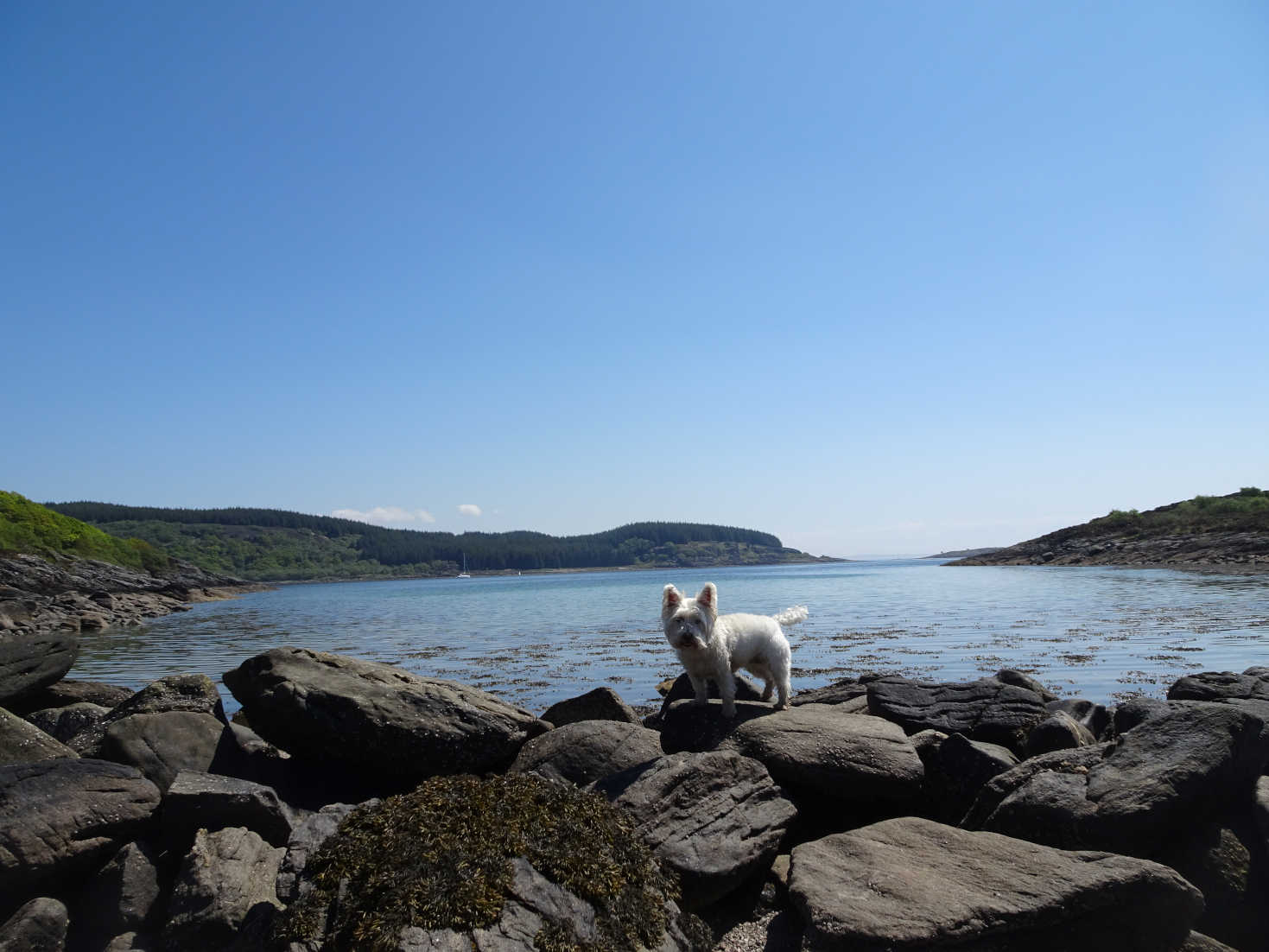 From the rocks I saw it, BEACH! Mum BEACH! Lets go play ball. As we going there an American was coming out of the water, "The water is lovely" she said. She was right!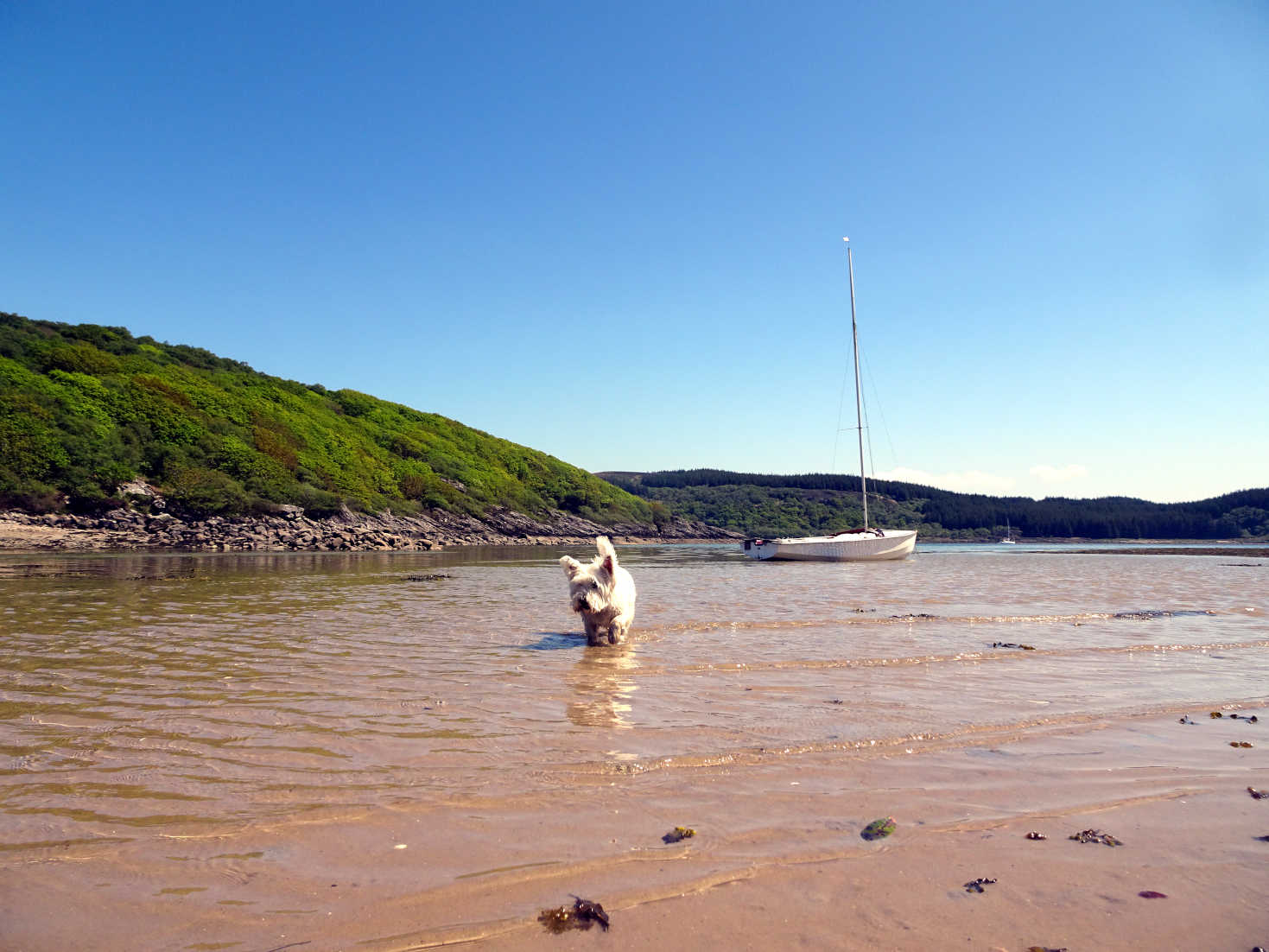 It was time to go back, it was getting hotter. The walk was longer than I remembered.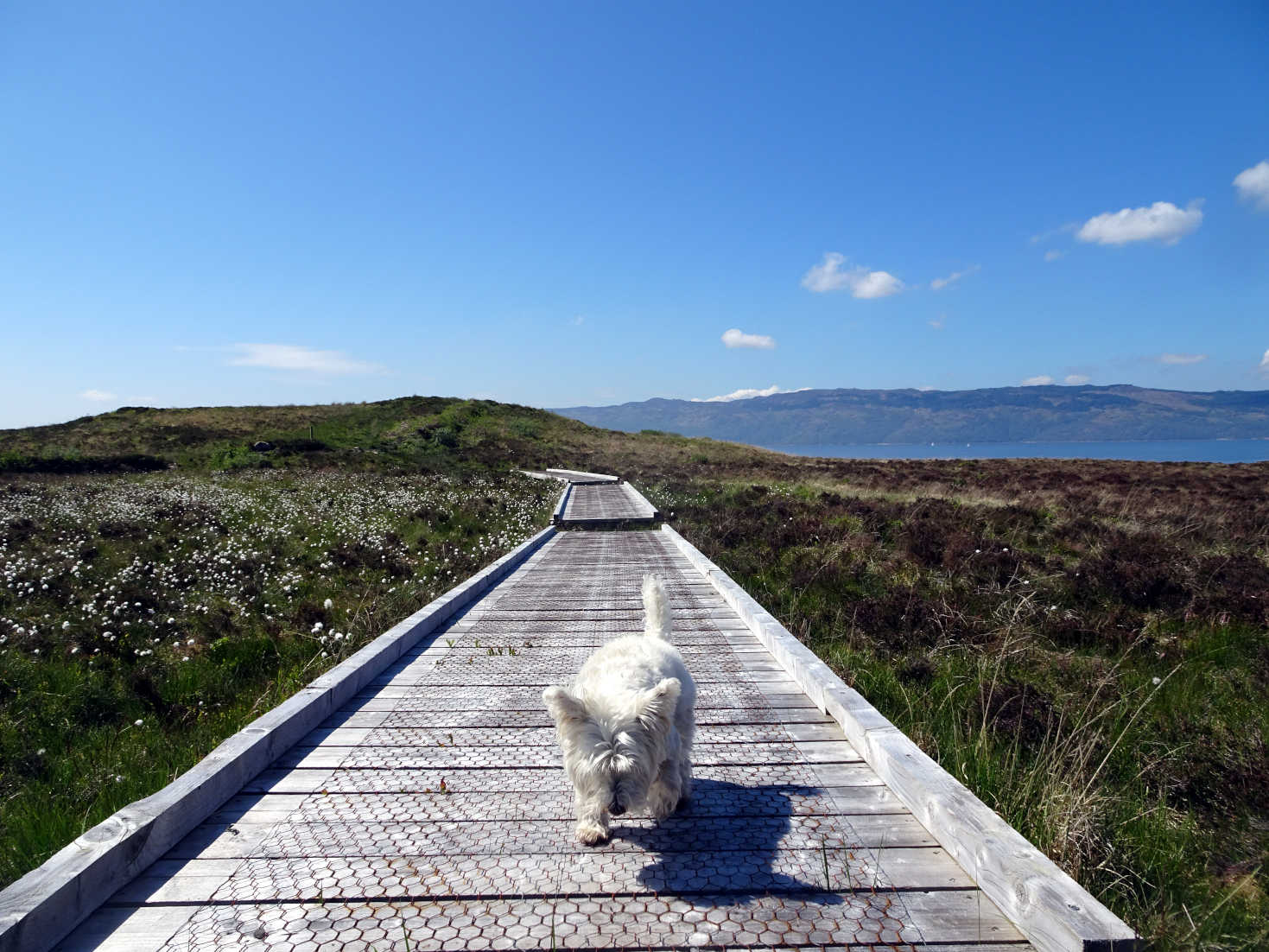 As soon as I got back to camp there was only one place I wanted to be. Under Betsy in the nice cool.
After a nap mum and dad dressed up, we were going out for dinner tonight. When we got to the marina a nice lady showed us to a table. I like going out for dinners tonight was fishees and chips YUM.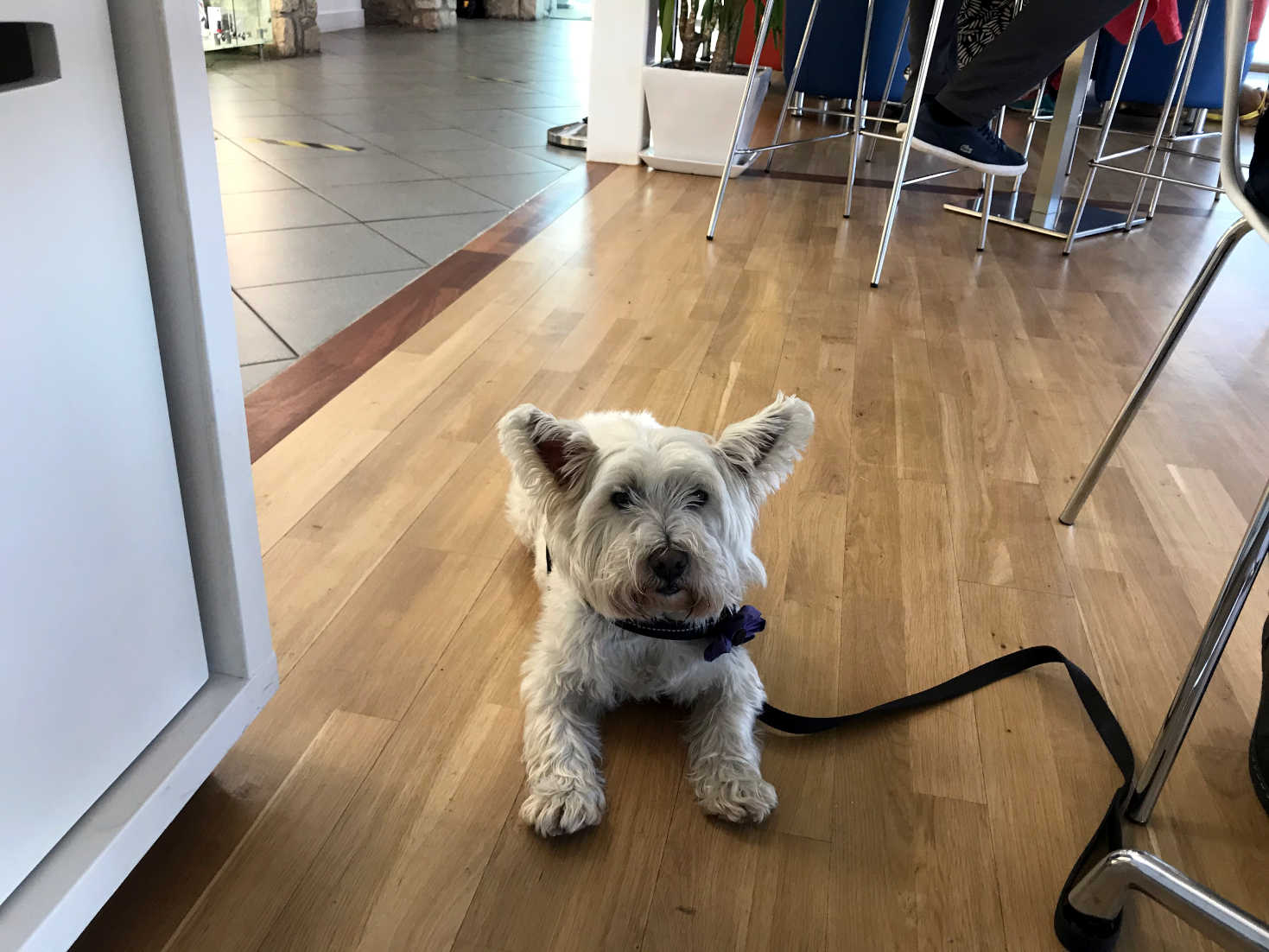 After dinner mum vanished, where did she go dad? I had better go look for her.
Mum found we went back to Betsy. Mum and dad sat outside having drinks in the evening sun I lay down at Betsy's door, better view from here. It's been a long day.
When the sun went to bed I jumped up on the couch and cooried into mum as she watched a movie. Soon I was dreaming.