Got up and got to play with Freiya. Freiya's family were doing things with their van. We went to get a boat. We got to the boat stop I sat on the wall. The time table said the 9:30 only sailed on weekends. So we went back to camp and I got to play with Freiya.
Back we went and got the boat to Bellagio, the boat trip was nice. Bellagio was busy. Dad had to take a photo of the villa fanny, he thought it was very funny…I don't get it.  Because of boat timetable change we left early and got a boat to Varrena. mmm been here before, back to the train station.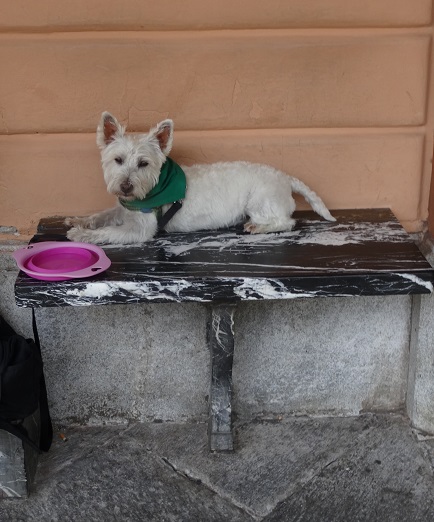 All good a train came this time!!