We were up early and off into the French countryside, we were off to Calais and the train under the sea. On the way up we saw what can happen on French motorways to an unsuspecting motorhome, there was nothing left of it. Mum and dad stopped off at the wine supermarket before we went to the boarder. When we got to the boarder Betsy followed the paw marks for me to get my passport checked, all good on to the train.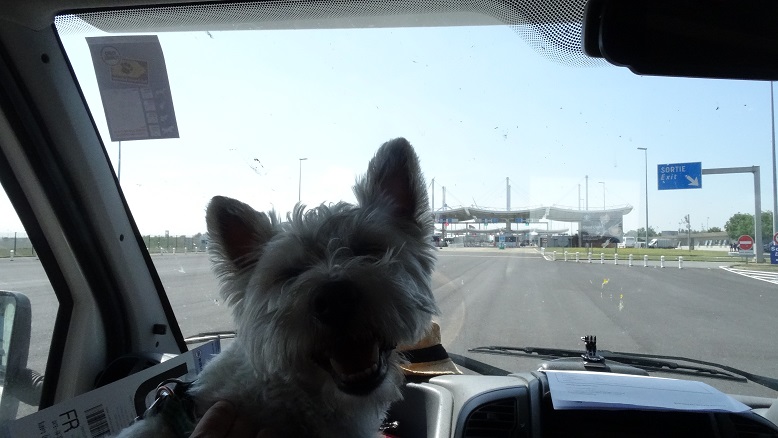 Betsy took us onto the train and 30 min later we were back in Blighty, the sun was still shining and it was still hot. Betsy headed north towards London. The road got busier cars everywhere dad was not impressed with their antics, "Worse drivers in Europe" he muttered.
As we left London behind the world was very flat, fields of green for miles. Early afternoon Betsy rolled into Grange Farm in Norfolk. She parked up next to a river and some boats that were moored there. When camp was setup we went for a walk along the river, lots of new smells. At the end of the path we clambered up to the road. It was very quiet road but mum would not let me off lead. We came to a village, all the shops have been converted to houses, I wonder where they buy their bread and milk?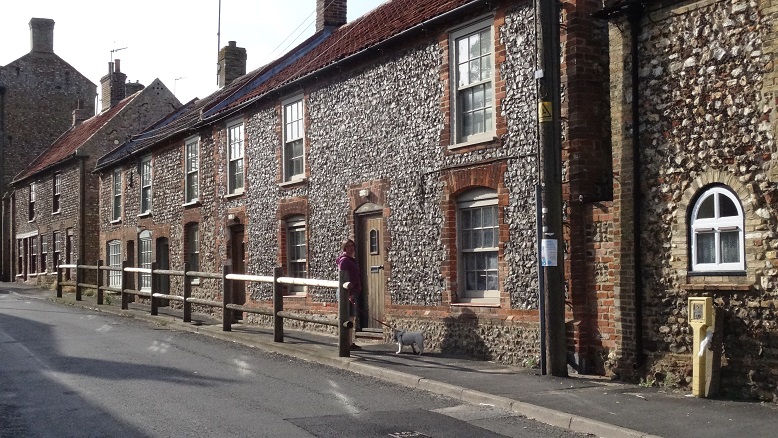 Back in camp dad was tiered after the drive, mum ordered up a takeaway for dinner, Fish and chips, I like fish yum.