Vitakraft Beef Stick
I love these, chewy, tasty and yummy.
They are like cold sausages Give me MORE!
Dad

Vitacraft Beaf Stick comes in different flavours with different meat content.
Poppy only gets the venison one as its 90% meat. The beef one is 85%.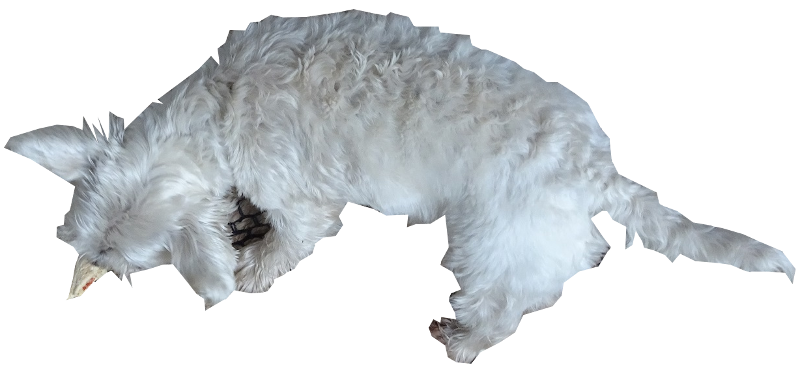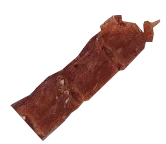 They are inexpensive versatile treat coming in at only 69p each. They are also quite a versatile treat. You can I chop them up into thin slices and pepper her dinner for her. They are good for break bits off to put inside KONG and because they are soft and can be rubbed over a buffalo horn or antler to add some flavour.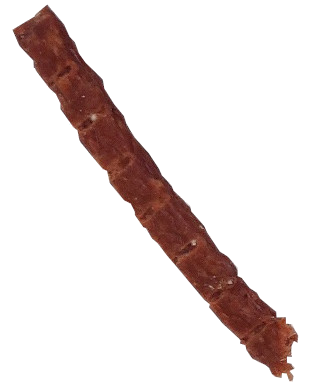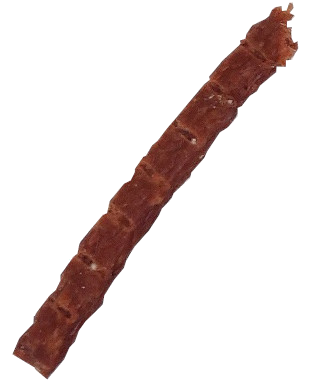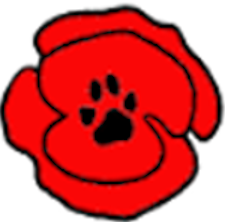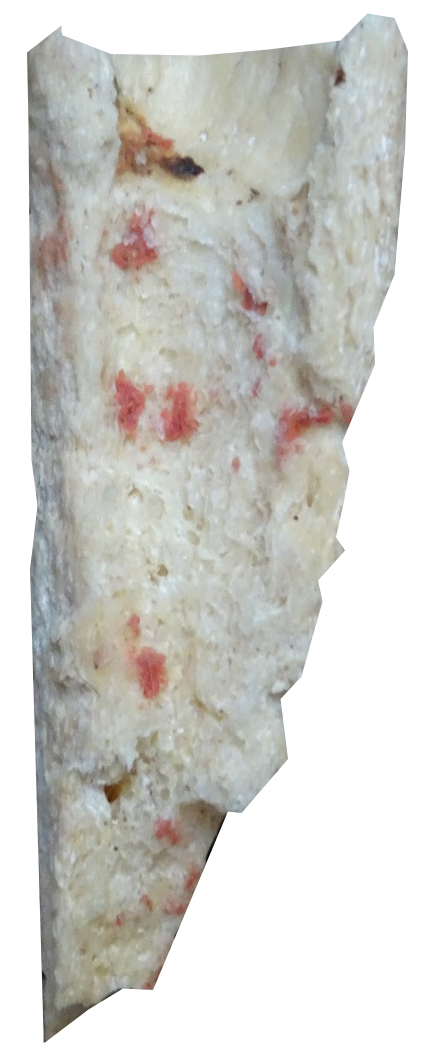 The sausage is marked so can be simply broken into regular sizes and simply used as a treat. All in all recommended. When we see them we buy them and the wee yin loves them.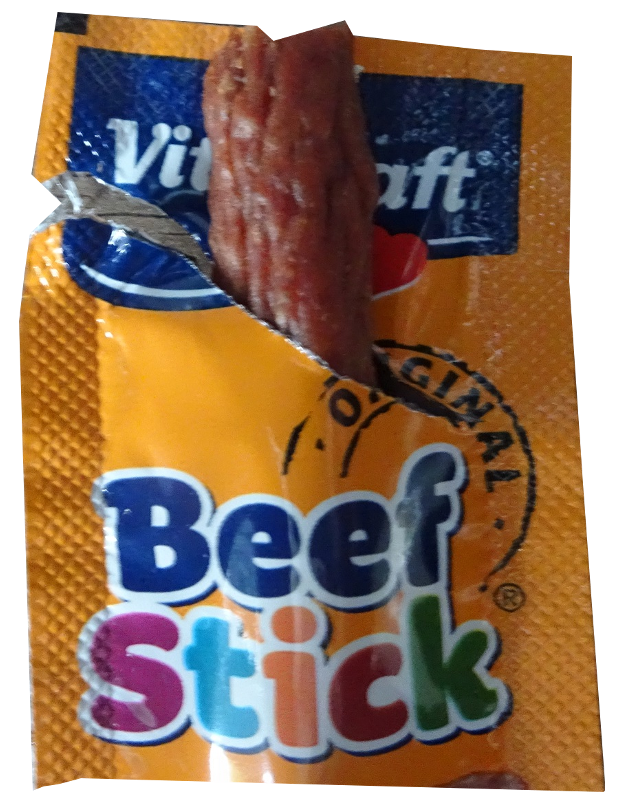 The only down side is they nead to be used quite quickly after opening.
If the wee yin found five of these unwrapped she would scoff the lot in no time.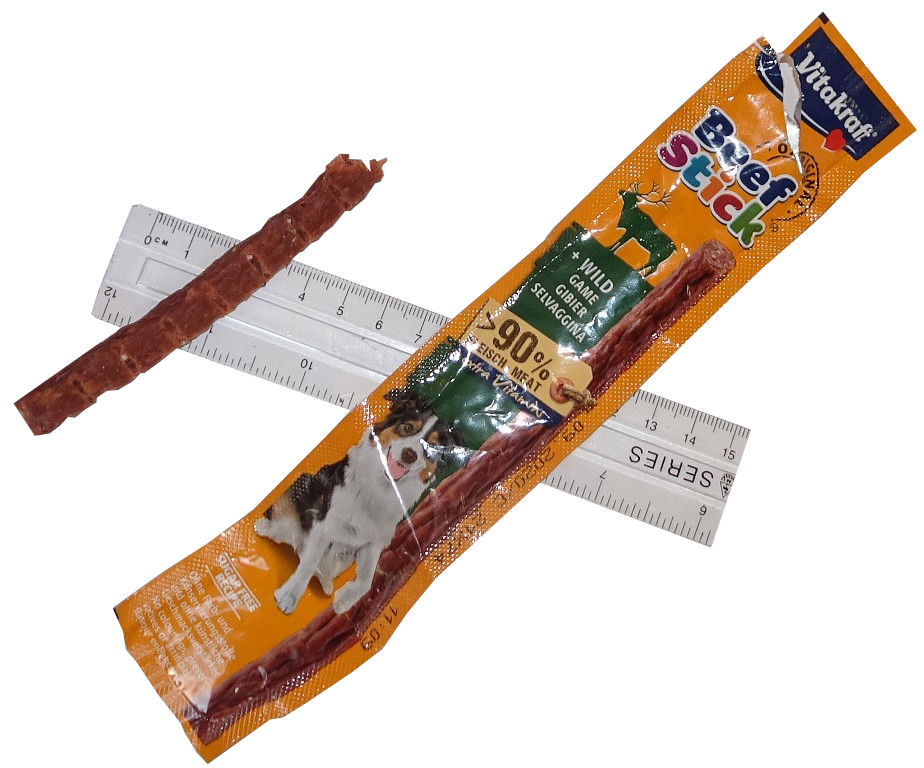 Beef sticks yum.
3 paws from me