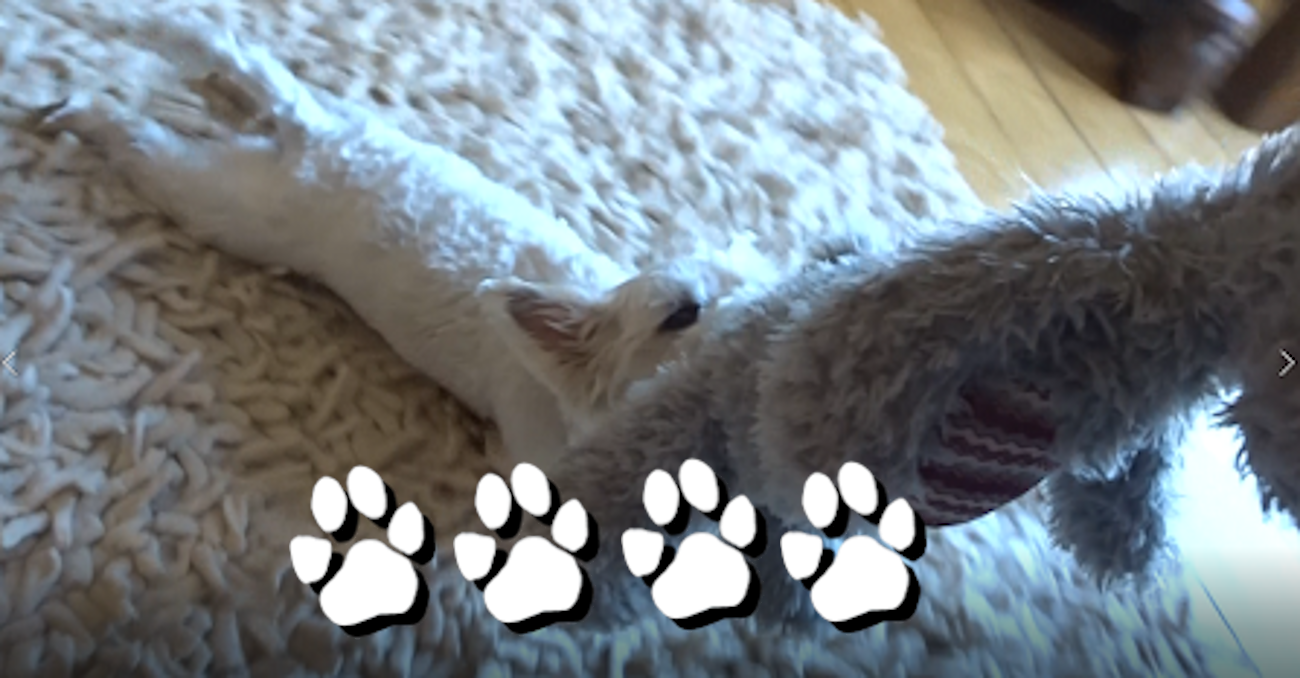 I got Moosy from Granny and Grampa two santa paws days ago. I like Moosy lots, he is nearly the same size as me! Me and Moosy play together lots and lots.
We play lots of different games. Shaky Shaky, pull and tug, pounce and bite and my favourite Dragies. Dragies is when I bite Moosy really hard and dad pulls me around the carpet.
Moosy has another secret. Moosy has a squeaker in his belly! Its hard to find because Moosy has a big belly.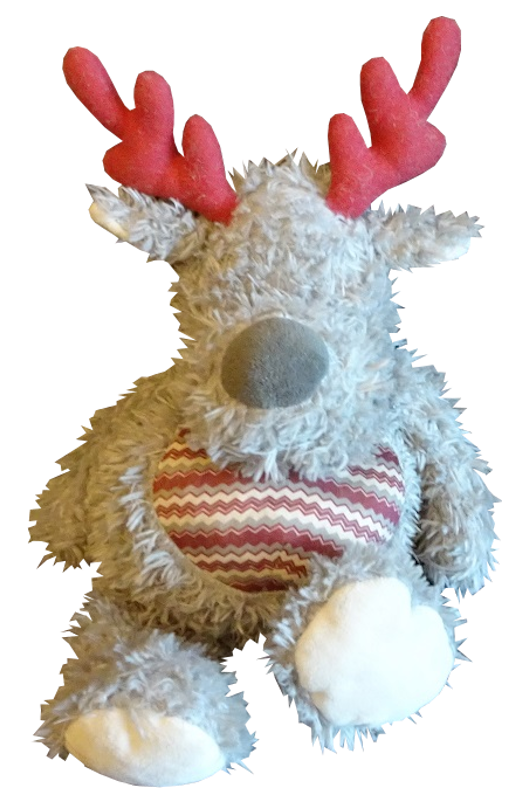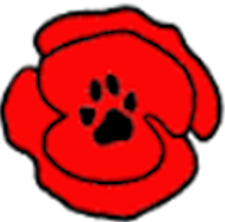 It is quite funny watching Poppy with moosy. Moosy is about 2 thirds the size of her. When she picks it up and drags it over to you for play time it is comical. As usual Poppysocks is drawn to soft toys and for the last year this has been one of her favourites. I don't know how much it cost but It must have been north of £10. Moosy has been through the mill with the wee yin and is still in one piece…..miracle.