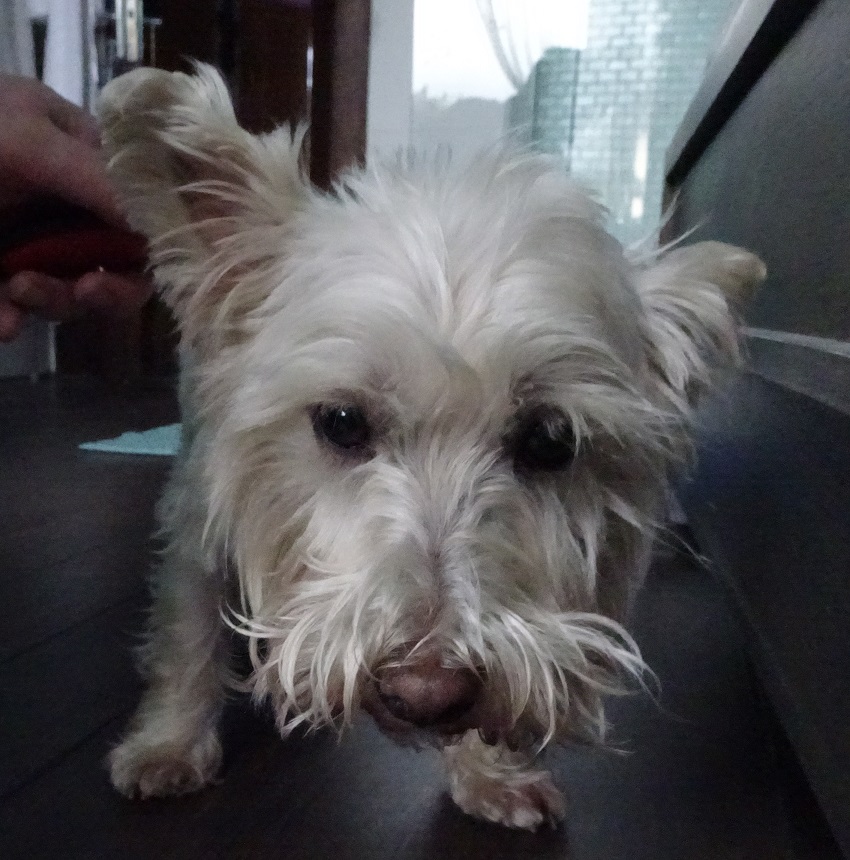 Poppy said – This comb is just bearable. I don't really like it that much. It can get tuggy when my hair is long and I have not been in the bath for a while.  
Poppys don't like being combed.
Good
Quality
Product

Three
Paws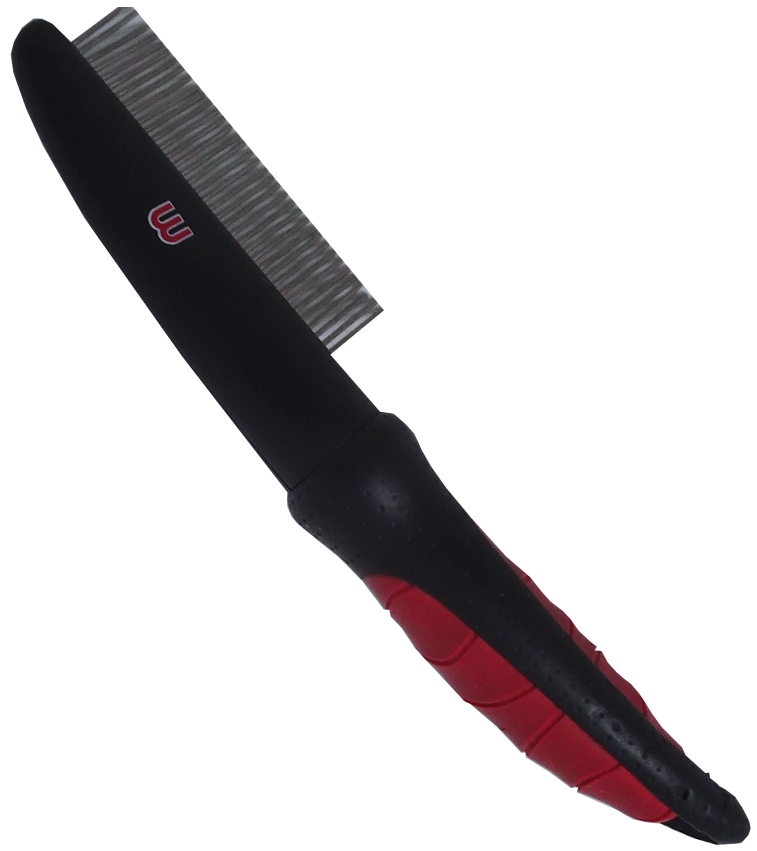 Dad Said – 
This is a good product. It is a shade more expensive at £7 than dog grooming products from the likes of B&M. We have had this for three years now and it's still going strong.
Good purchase.
The comb has metal teeth that rotate and prevent excessive tugging. It gets right down to her under coat and removes a lot of her felt.
Poppy is very fluffy after a good comb.