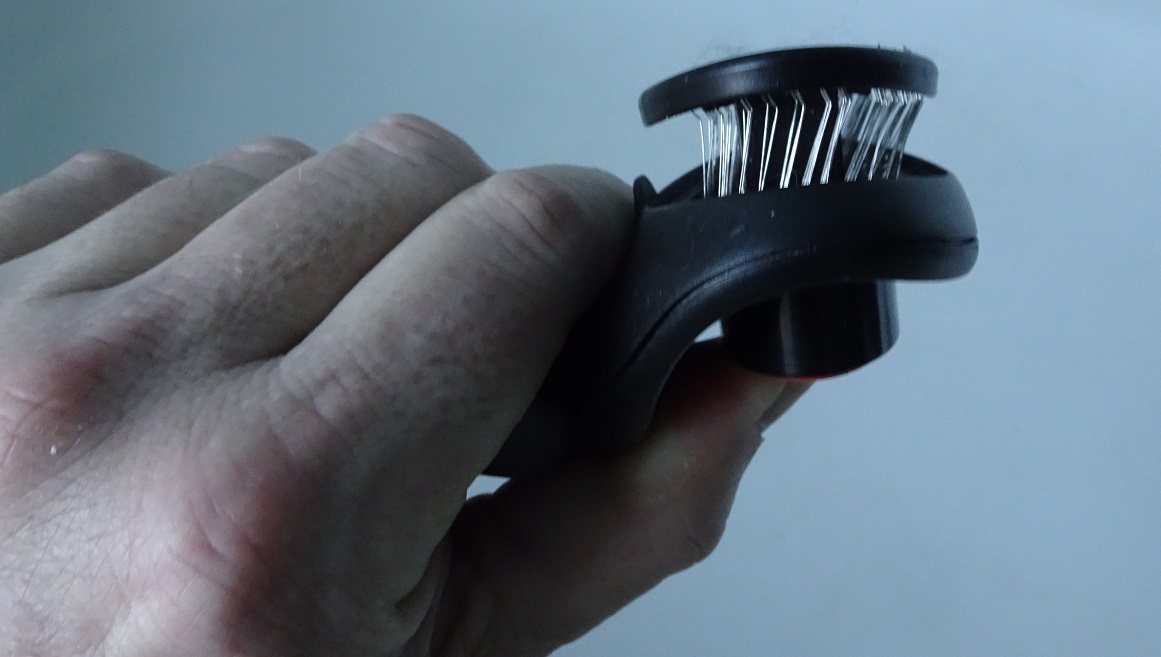 Poppy said – I hate this brush! Its too jaggy on my skin. Dad thinks he is smart by using it lightly, no chance, as soon as it touches my hair, I know it's this brush because of the noise it makes. I wriggle like mad to get away from this brush.  
This brush is isn't even good to chew, yuck. It also smells funny.
Dad Said – 
If you want Poppy to vanish just show her this brush. An expensive but effective way of getting her to scram!
Avoid – If only I could give a half paw…maybe two toes?