I got my first K9 harness when I was about one. It was a bright red one. It replaced my puppy harnesses.
I like K9 because my fur dose not get caught in it like my old harnesses. It is also more comfy than my old harnesses.
To put on the K9 my mum places it in front of me after 3 sniffs to make sure its mine I put my head through the gap and she clips it around my tummy.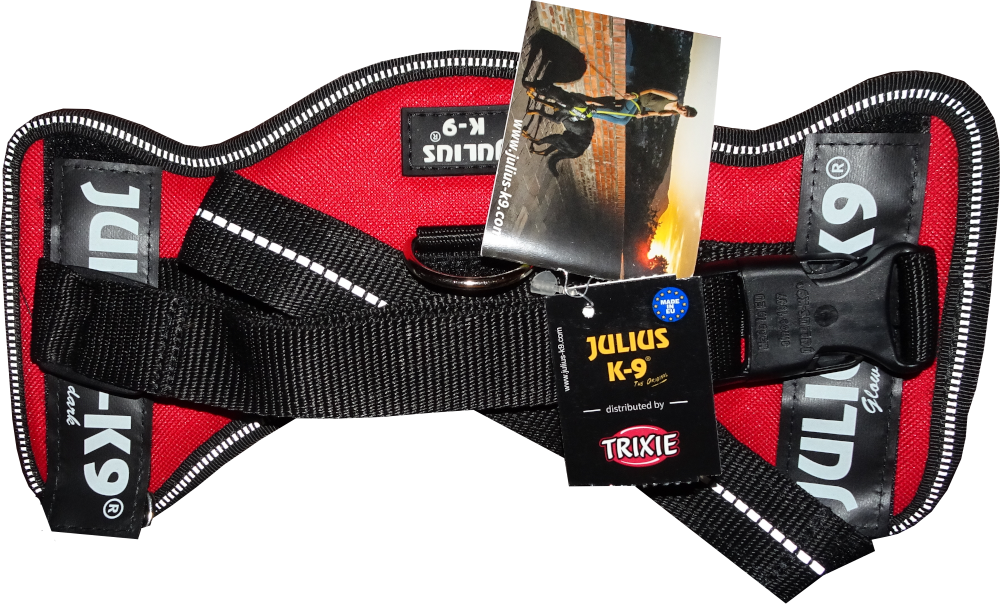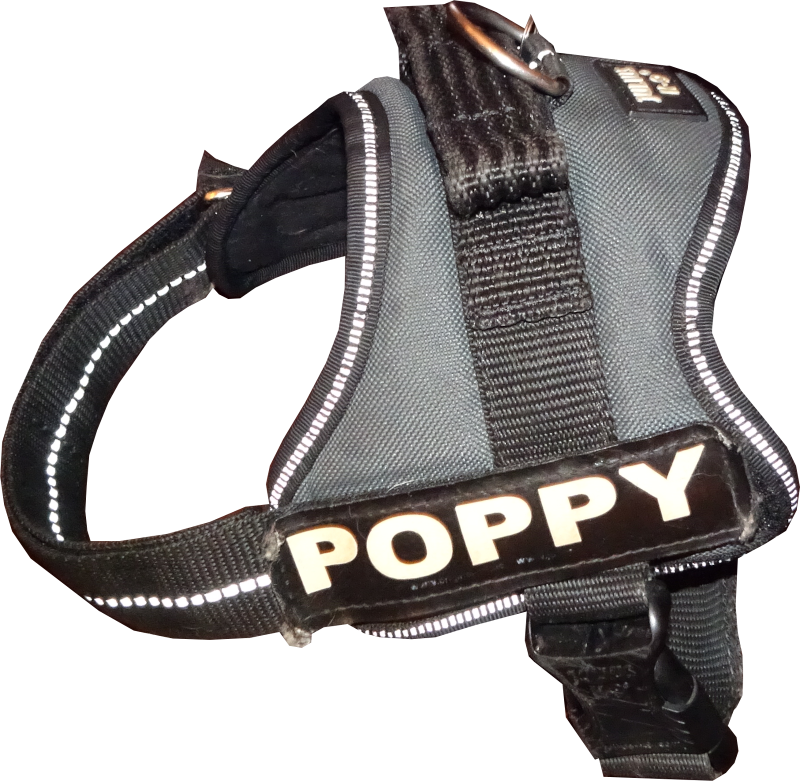 At £18 to £37 these are not cheap however deals are out there the last one we bought was £16. It is very sturdy and designed well. As for durability Poppy's first one is three years old and was only changed because it got a bit grubby. The badges can be customised for a standard badge ( Poppy's says "Ball Junky" it costs about £4. These badges are not glow in the dark. The badges with her name on them glow in the dark and cost £8. Another good feature is the handle, handy for pulling her out of places she shouldn't be in. The fastening clip can be undone with one hand.
A very good product 4 out of 4 from me.