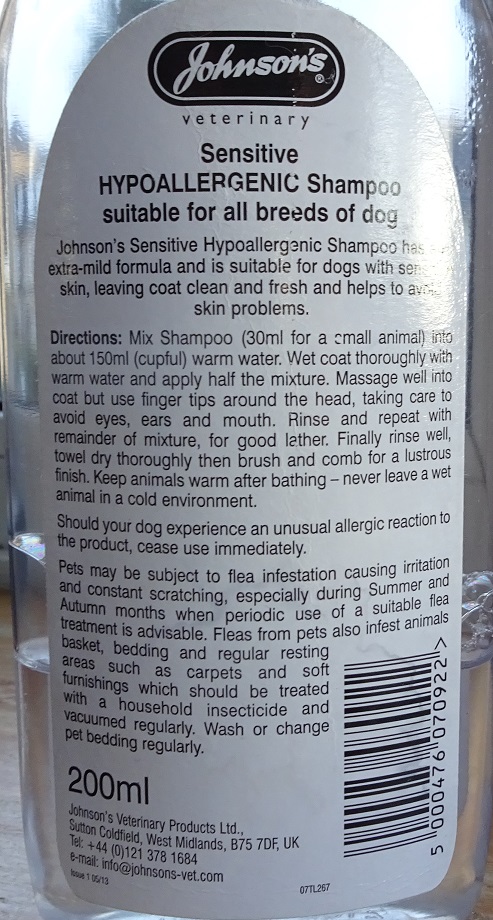 Johnson's Hypo-Allergenic
Shampoo
Poppy said – This is the best of a bad bunch. Its tastes ok and gets my coat nice and white. It only stings a wee bit when it gets in my eyes. I still get 5 gallons of clean water to get it off. 
It still gives me the itches even though mum and dad water it down and follow the instructions. Sometimes I only get my legs and bum done and the rest is done in water. I still hope mum and dad find a shampoo that stops the itches and tastes good.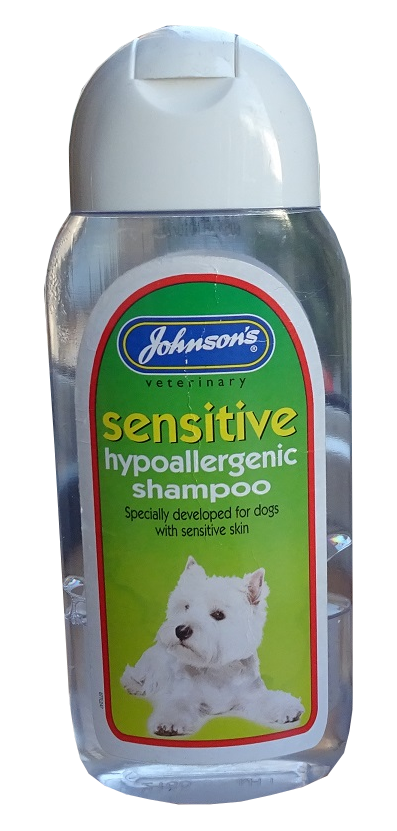 Dad Said – 
This is a really mild shampoo. The instructions say to mix it with water prior to application. This makes it quite difficult to apply due to it being virtually water. Imagine putting water into your hand and accurately rubbing it into a westie's paw in the bath! Did I mention Poppy does not like bath time?
We are still looking for a shampoo that won't make her itch. If you have any ideas please contact us.