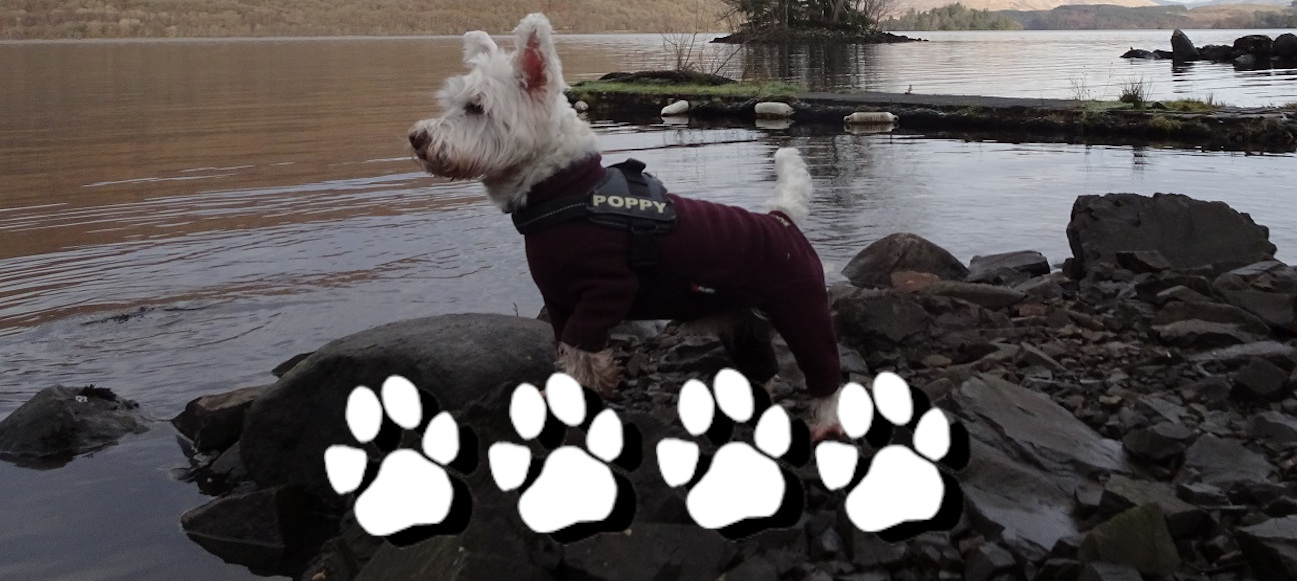 Poppys do not like Equa fleeces. It is so hard to get put on. Its too tight to get over my head and hard to get my paws in it. Bad Bad Bad Equafleeces!
Grrrrrrr another thing it makes me itch. Best thing about equafleeses is getting it taken off.
After my back legs are out I jump out of this thing. The only good thing about them is the scratches dad gives me after wearing it. Evil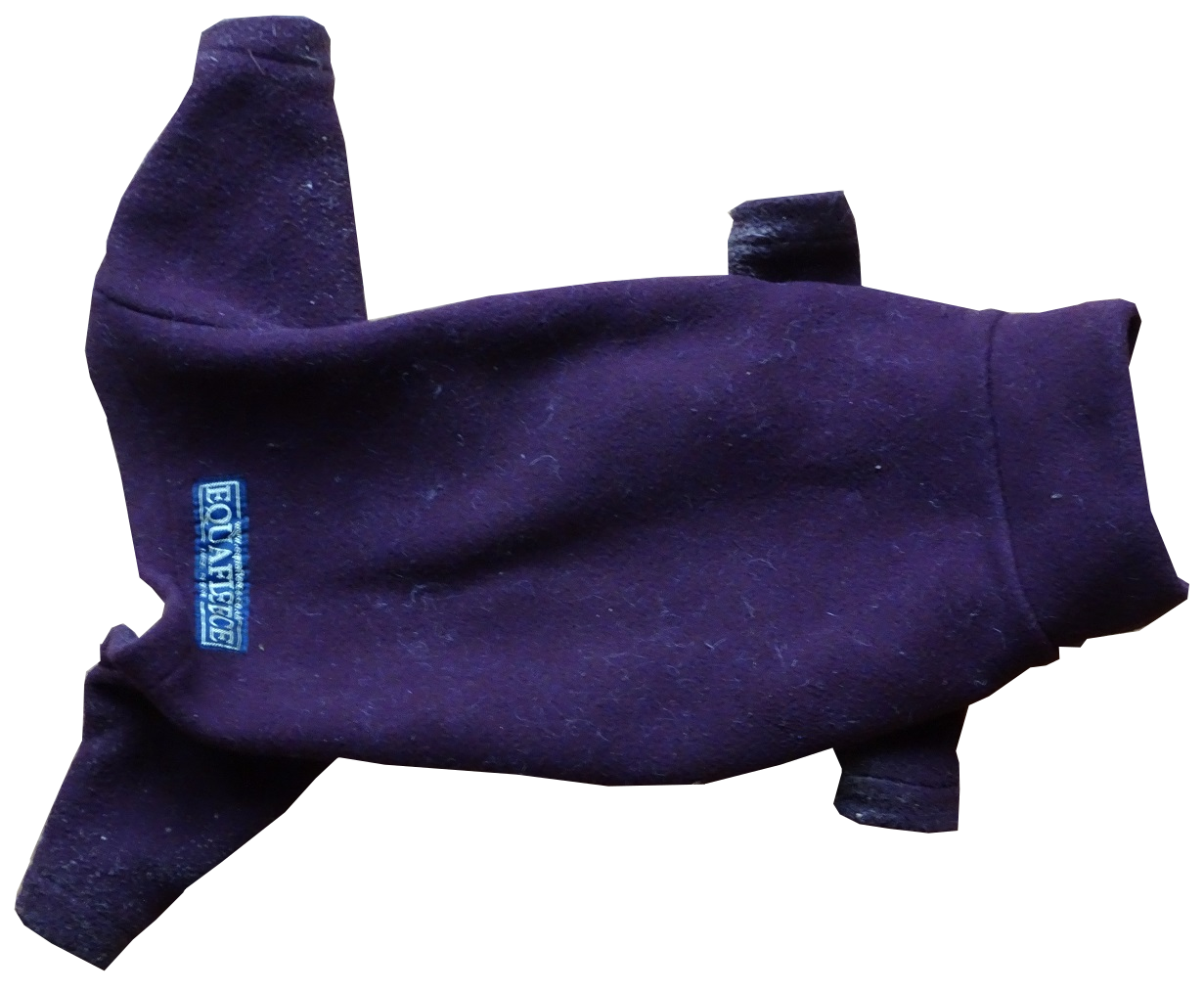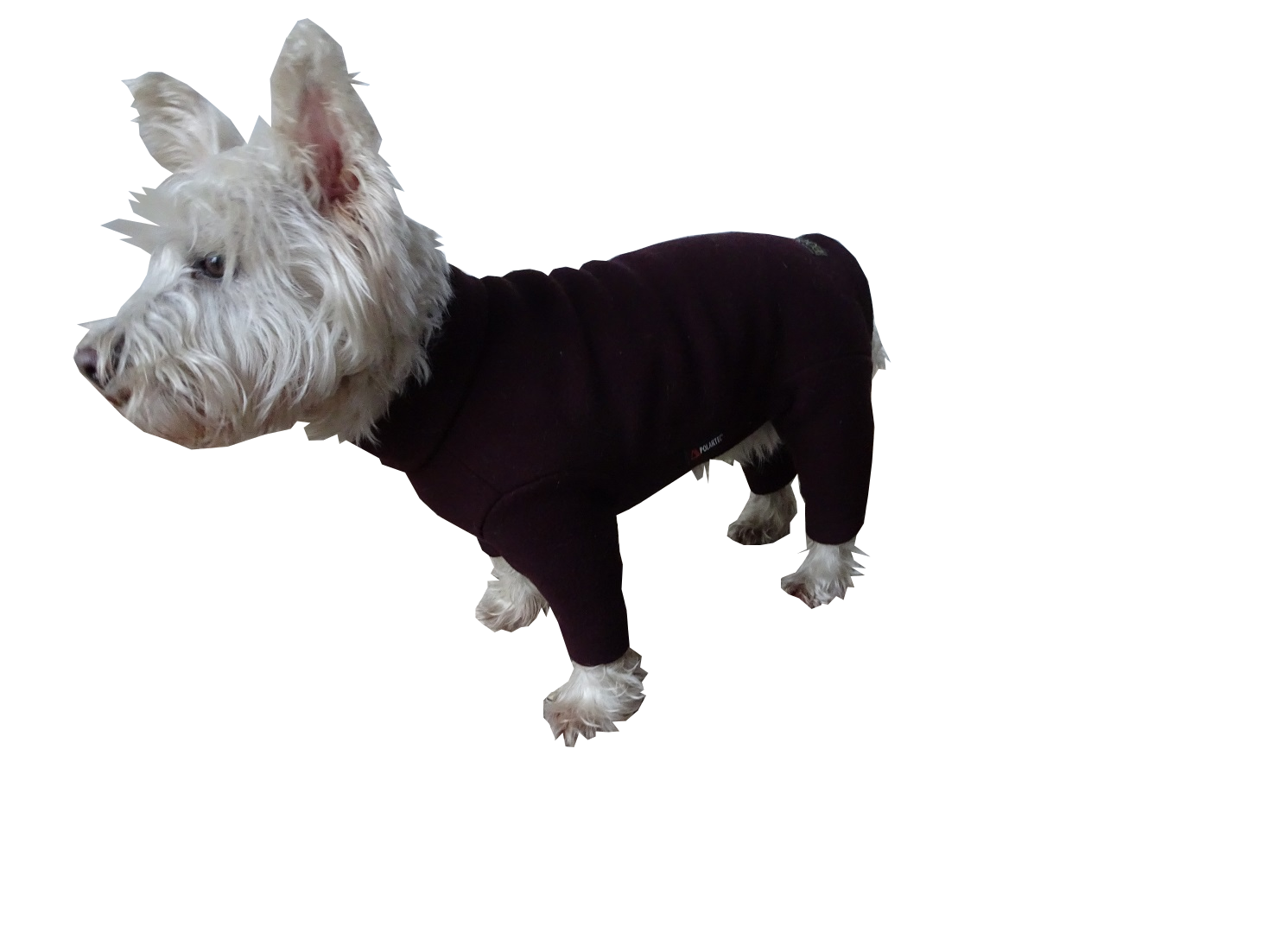 This is a really good product. Yes, its hard to put on especially the second front paw. Yes, its expensive. Yes, its hard to take off. No matter how many times I got poppy to watch the video she would not bow her head for it to "slip off". OK the good bits. Poppy being white gets very dirty in winter, well actually spring, summer and autumn! With this its only her paws that get mokit so after a long walk no more two-tone dog and a big bath, a shallow bath for her paws will do. It's easier to wash and dry an equafleece than it is a poppy.
4 out of 4 from me. On hindsight I would have spent the extra £9 to get the zip fitted, next time.