The Deli Dog Duck Fillets
Mum and dad got me these for my birthday. They are my favourite treat apart from denti sticks. These are just so good. If I am really good I get a whole one. I like them because they are very tasty and chewy. Nothing more I can add these are so goooood YUM.

Can I get another one dad?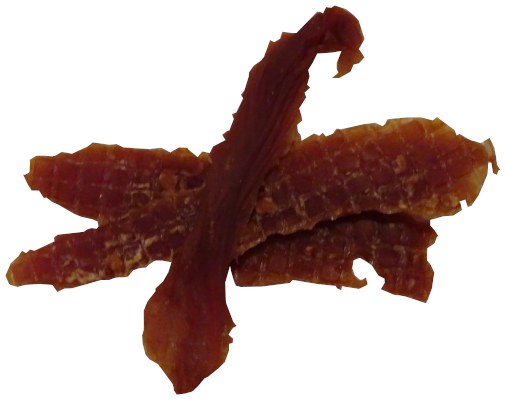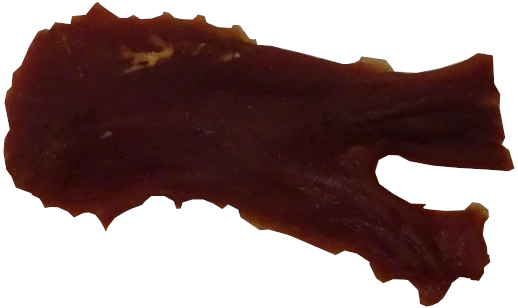 (dad)
Deli Dog's Duck fillets are quite expensive we are talking £3.40 for 100g but, they seem to be very good quality. At 90% Duck, 6% Glycerine, 4% Vegetable protein there is more of the good stuff in there than most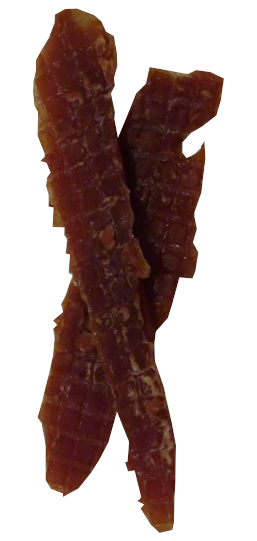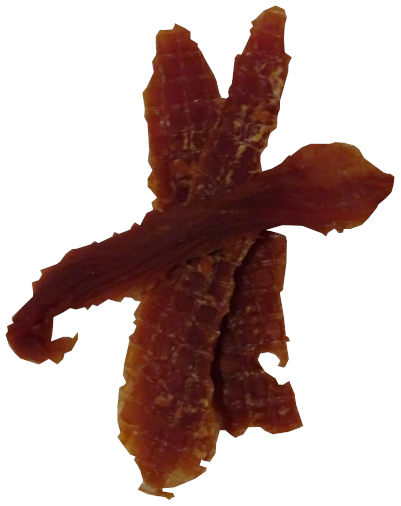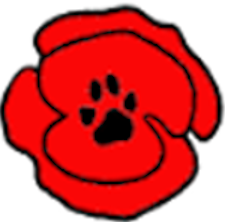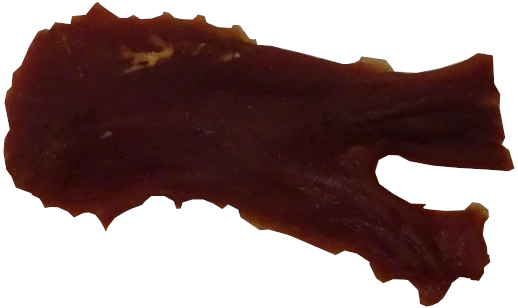 The fillets them selves are about one to two mm thick and between six to ten cm long. They are quite hard to rip in half, this toughness insures they get chewed and not simply scoffed like many a treat.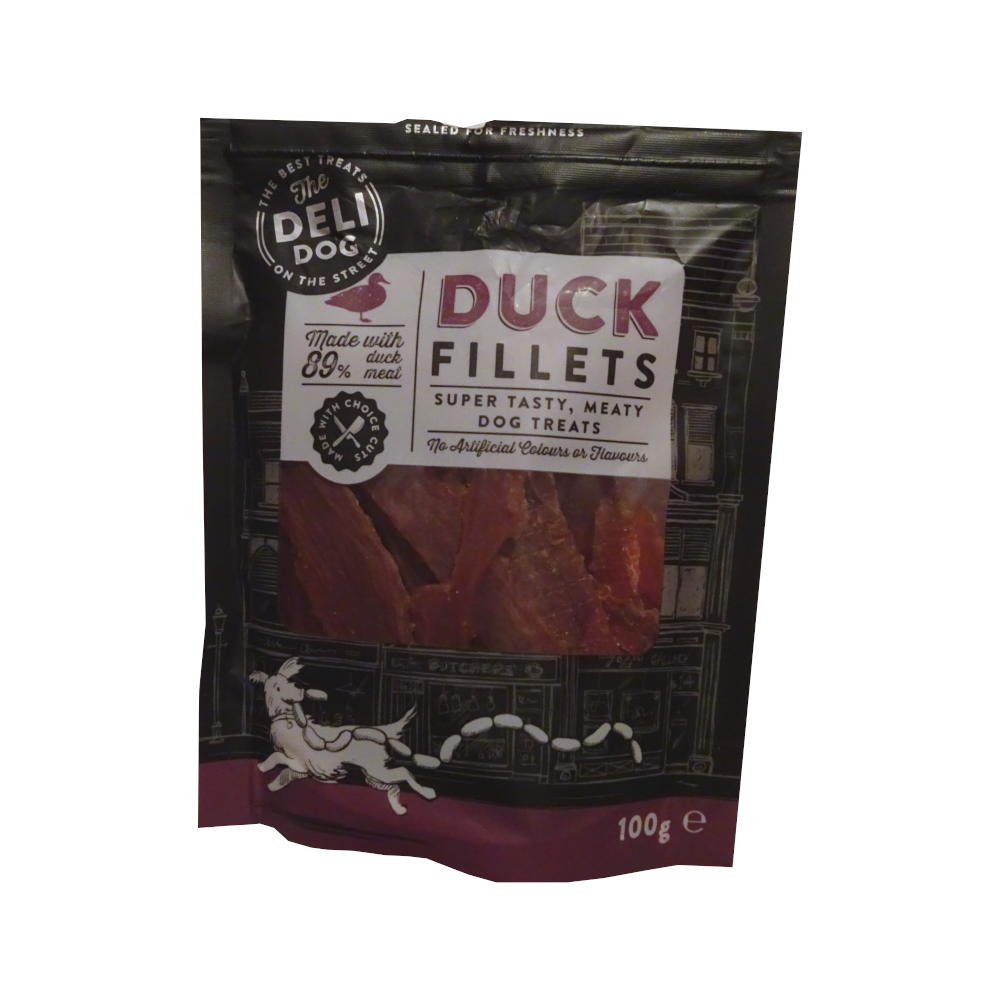 As with many of the more natural style treats the product is packed with a silica gel packet to keep the meat dry and its packed in a re-sealable plastic bag.
All in all Poppy will get these again simply because she loves them so much. Don't get me wrong this is not an everyday treat like Tasty Bites nor will it be stuffed into a Kong. Instead she will get one or two a week just to mix things up a bit.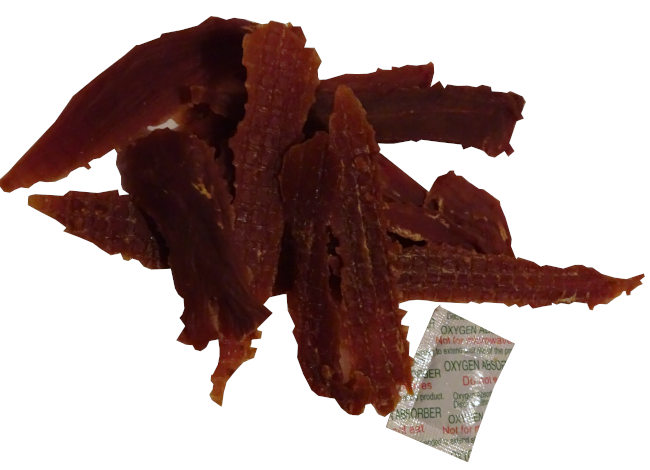 Dad can I get another one?? Duckies are soooooooo gooooood  
4 paws from me