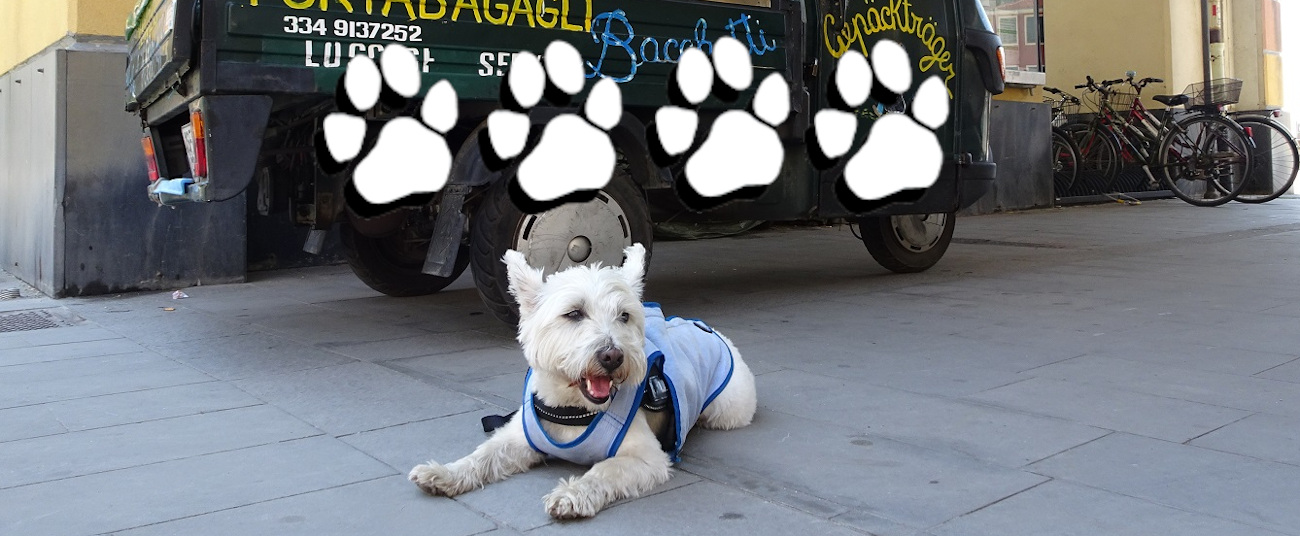 I got this strange coat to go on my holidays to Italy. I have been to Italy before and did not have one of these. Why do I have to wear a coat in the sun??
Well this coat is dead easy to put on. Two paws through the big holes and Velcro up the back easy peasy lemon squeezy. I wear it with my Julius K9 underneath and because of the Velcro the lead can slip though anywhere. .
The best thing about this coat is that it is Magic! When I am so hot and panty that all I can do is lie down and pant mum puts this coat on me and in a few moments I'm cool enough to sunbathe. It also keeps me nice and cool when I go walks through the towns and villages. The Italian peoplsees think I look strange … don't care I'm C c c cooooooool.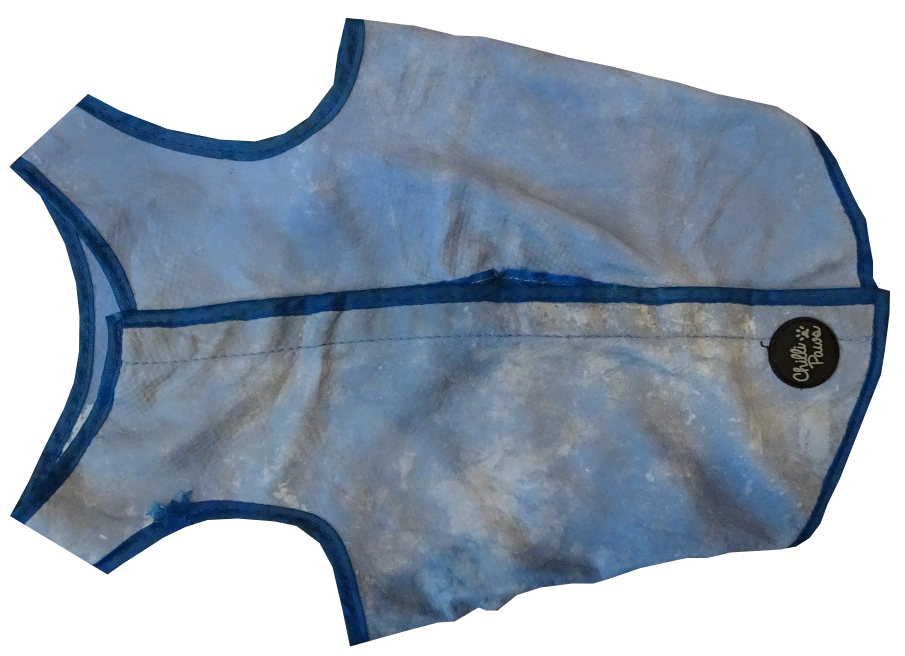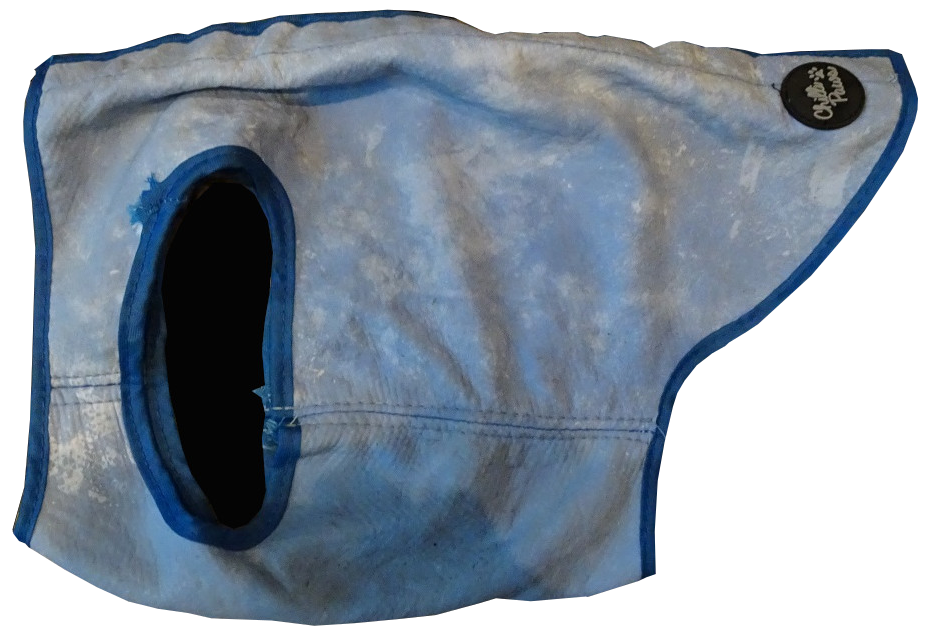 This is an essential buy if you are taking your furry friend to Europe. Poppy is use to summer days being about 16 to 21 Celsius not 25 to 34! In the past we have tried paddling pools, wet towels electric fans….. This is by far the best for her. The Chilli Paws coat does not cost a lot of money. This is reflected in the build quality. Despite this I will gladly part with cash when they com on sale again (usually April May). What more can I say? Just buy one. You will be glad you did.
Well what can I say. Despite Covid- 19 and the lack of social distancing in B&M I picked up another two of these one in Purple and one in Pink. The cost £5 each.They come pre packed moist in a plastic bag within the box. This will be due to the fact they go solid when dry. Available now Grab one while you can.