Hi Poppysocks, we are coming home tonight so make the most of being spoiled by granny and granpa. We are watching you on Poppy cam as I type. I see granpa  is giving you treats!
We are doing OK because we complained about our last meal in Nagapali the hotel never charged us and even waved the beer tab!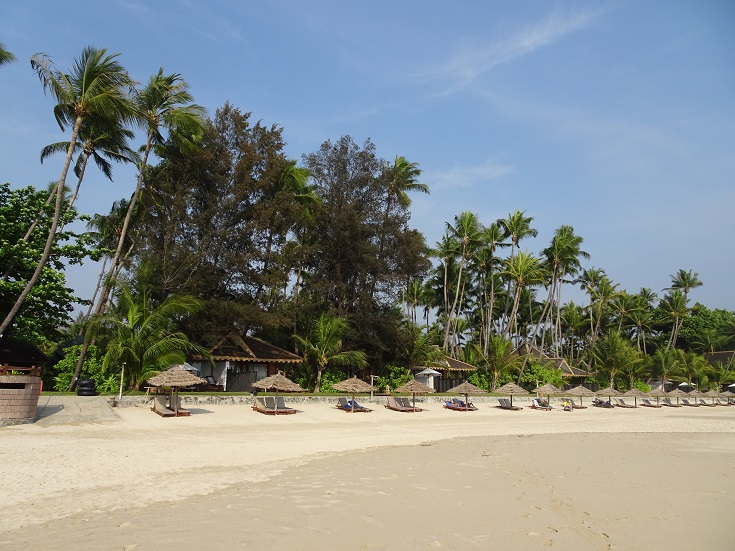 Rangoon is mental, a city of a million taxis , everyone is in a hurry. It also has some very big pagodas. You would like the pagodas because  you would have lots dogs to play with but I think you would attack the flashing robotic ones. Dad made friends with children who wanted to practice English, They were amazed white people have white dogs!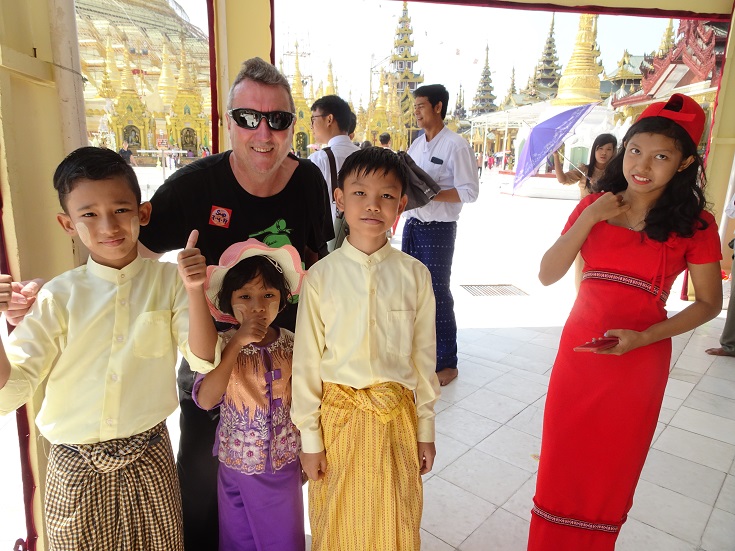 We went on to see the biggest lying Buda in the world it had the same colour of nails as mum, then mum got her palms read. We learned a lesson, If you try to get a taxi and have shopping bags, they will try and charge you triple the fair, robbers. Talking of sopping mum bought you something, so you will have a surprise when we get home.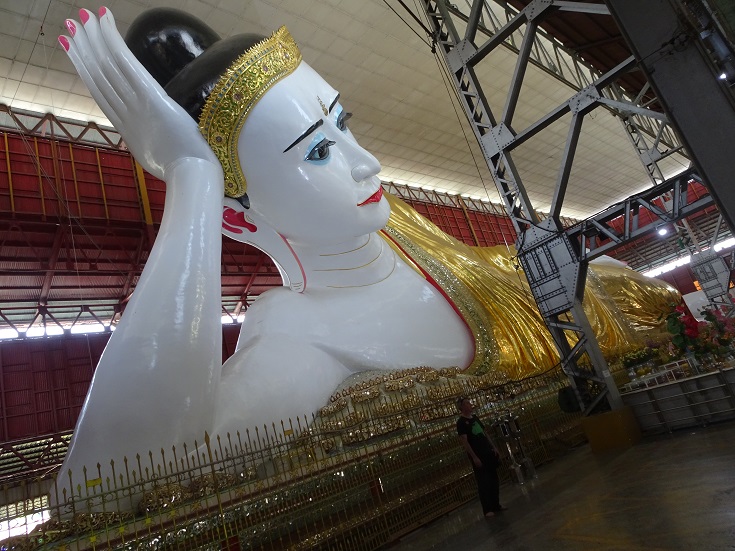 Our hotel is nice and it is very close to a beer shop and only 300m from Beer Street where all the pubs are Joy!
See you tomorrow wee yin
Mum and Dad