Another Sunny day and we were going on a bus ride to Whitby.  When we got into the bus station a steam train was in the railway station. We wandered about the town mum was looking at shops me and dad stayed outside. Whitby is a very busy place full of tourists.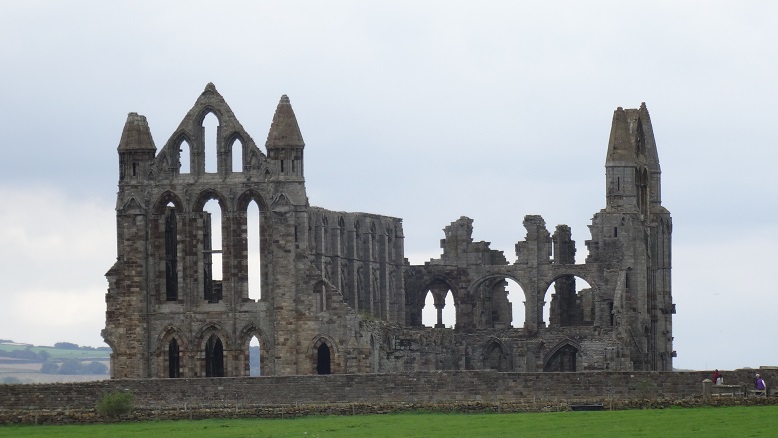 After lunch we walked up to the Abbey. The views were great but there were a million stairs to get there. The idea was simple. Walk along the cliffs to get back to Betsy. So we set off. We walked on and on and on and then some more, it was miles. After about 4 miles we stopped because my wee legs were sore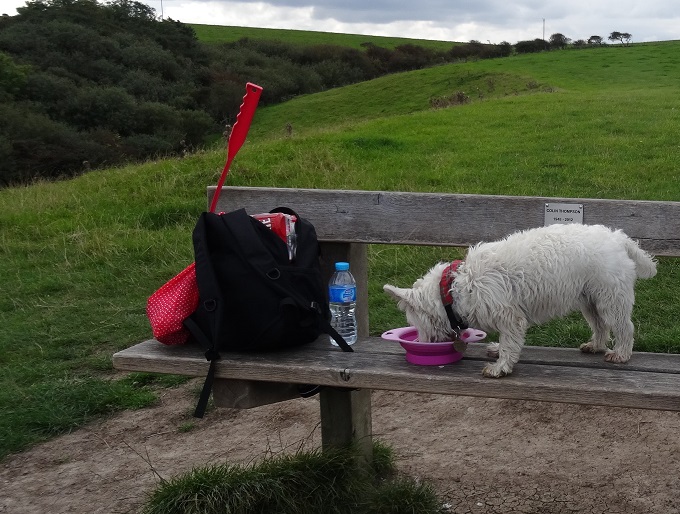 Another 6 miles we finally came into Robin Hood's bay. I was totally bushed mum and dad weren't to nimble either. When we got back to Betsy Mum and dad had a few drinks I had a big snooooooooozzzzzzz.