For the last few days mum and dad have been going back and forward to Betsy. I watch them from my window. Out with bags and back with none, Betsy is eating a lot of bags! On Friday they got back from works. A quick walk around the block but instead of going home dad took me to Betsy.
Mum was already there and so was my bed and toys. Off we went over the busy bridge through the city then off into the country. We were going to a place called St Andrews in the Kingdome of Fife.
Text contentWhen we got there Betsy couldn't get in to the park where she was going to sleep. A man eventually let her in and she rolled to a stop beside a large fence. Mum made space for my pillow and put down some food. Dad plugged Betsy in to something called a hookup.
Text contMum ad dad took me for a walk around the park. It was nice I'm sure there are a lot of doggies here.
The next day we went for a walk to a beach, dad said I would get off lead and get to play with my ball. When we got to the beach everything was grey. I nearly lost my ball.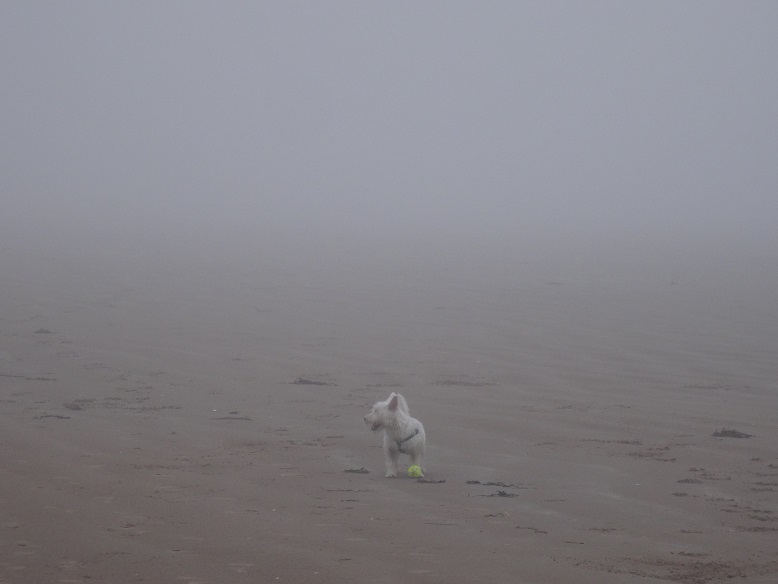 We decided to go back to Betsy for a snooze.