Something is up. mum phoned someone. I think we are leaving early. Because of the bangs in the sky? But why would you leave here?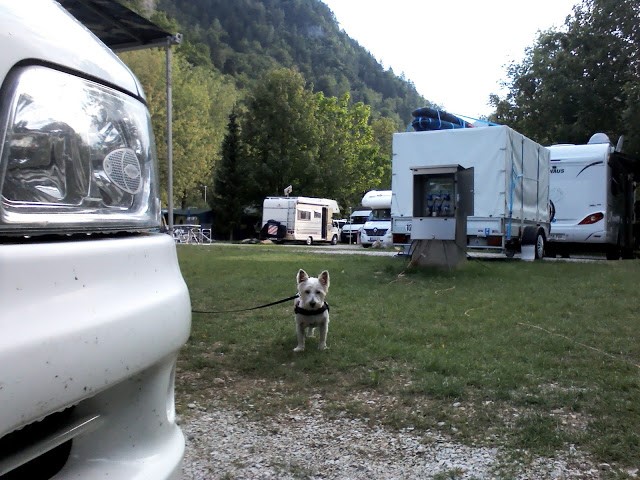 We got up early and Betsy rolled around the lake. First Betsy had breakfast of 68 euros of diesel. Onwards to the motorway. We went through a big tunnel, Betsy was fogging up inside and out. I could tell dad was worried because he couldent see a thing. It was raining when we got out the other side. We drove for hours, leaving Slovenia and crossing into Austria. Still it rained. After about 4 hours we arrived at the new camp. I didn't like it. It was called Seesamp.
The rain stopped and we walked into town. It was very busy and had a lot of Muslims in it. I don't think Muslims like me. None of them pet me. I did meet another westie he was 4 and still had his winter coat. His mum said I looked good with my holiday haircut.
When we got back bad dad washed my bum. Pure hated it the water was freezing.