The sky was grey this morning, mum was packing her bag and put her muzzle in it. Mmmm poppys don't like nasty muzzles. We left camp and went to bus stop. No beach today? The bus ride was nice, as we got closer to town the bus would not stop for people. Dad said it was because the bus was too full. Too full? There was only 10 peoplsees on the bus and me. When we got off the bus at Whitby there were lots and lots of peoplsees, I had to be careful not to be trod on! The road to the beach was mobbed, every where smells of fishees and chips, hot dogs it was heaven. Can we get one dad, can we, can we? At the beach mum got ball out but dad said no. He pointed to a sign that said no Poppys allowed. WHAT! No Poppys? Grrrrrrr bad Whitby. We got off the beach and climbed some steps up to some whale bones, big bones, I sniffed them, don't think I want to chew these.
From up here we could see all the way across the harbour to the abbey. No time to hang about I have ball to play.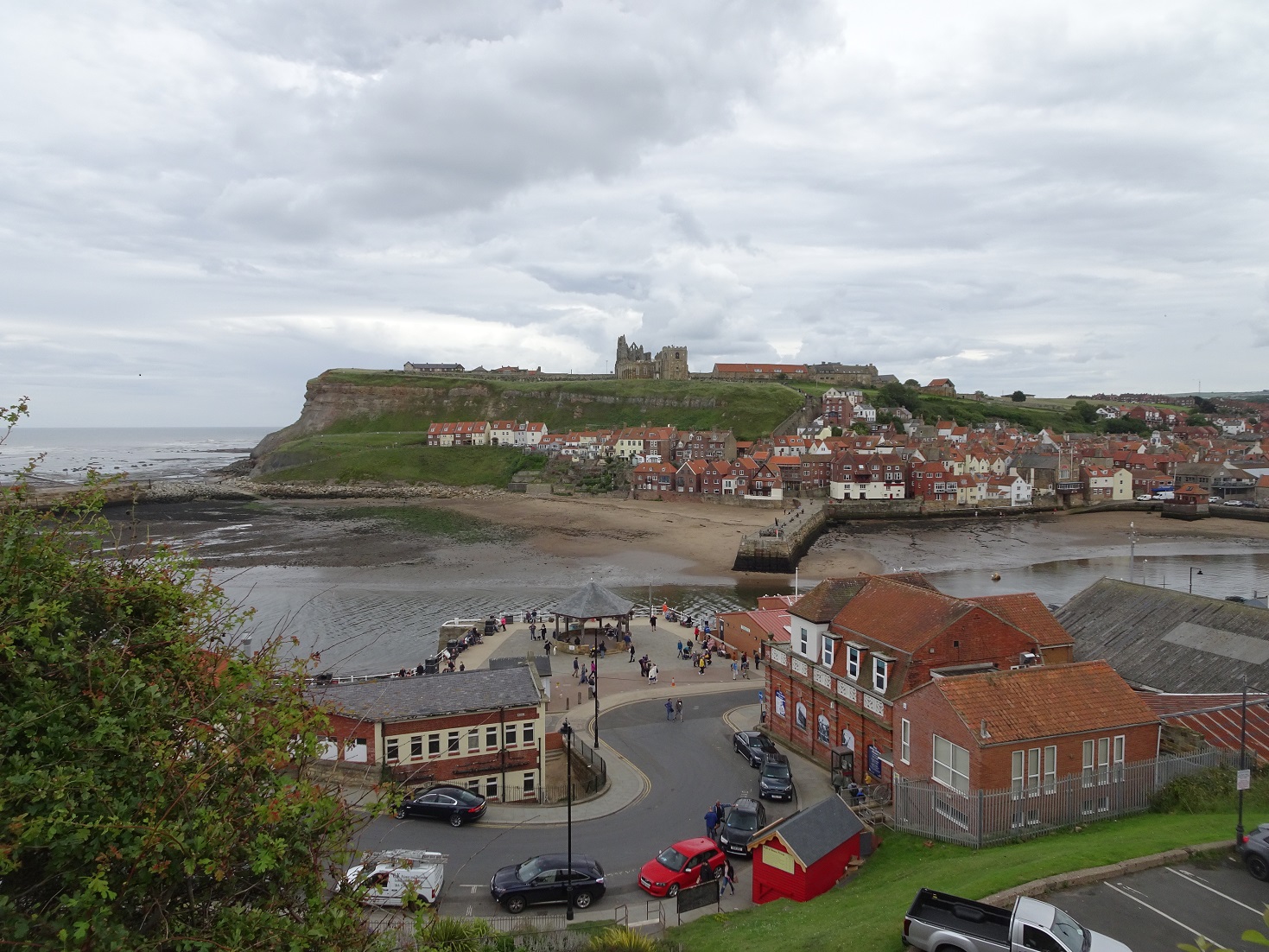 Dad asked a peoplsee where poppys would be allowed on the beach, he pointed down a path. Heading down the path we came to the Whitby Pavilion.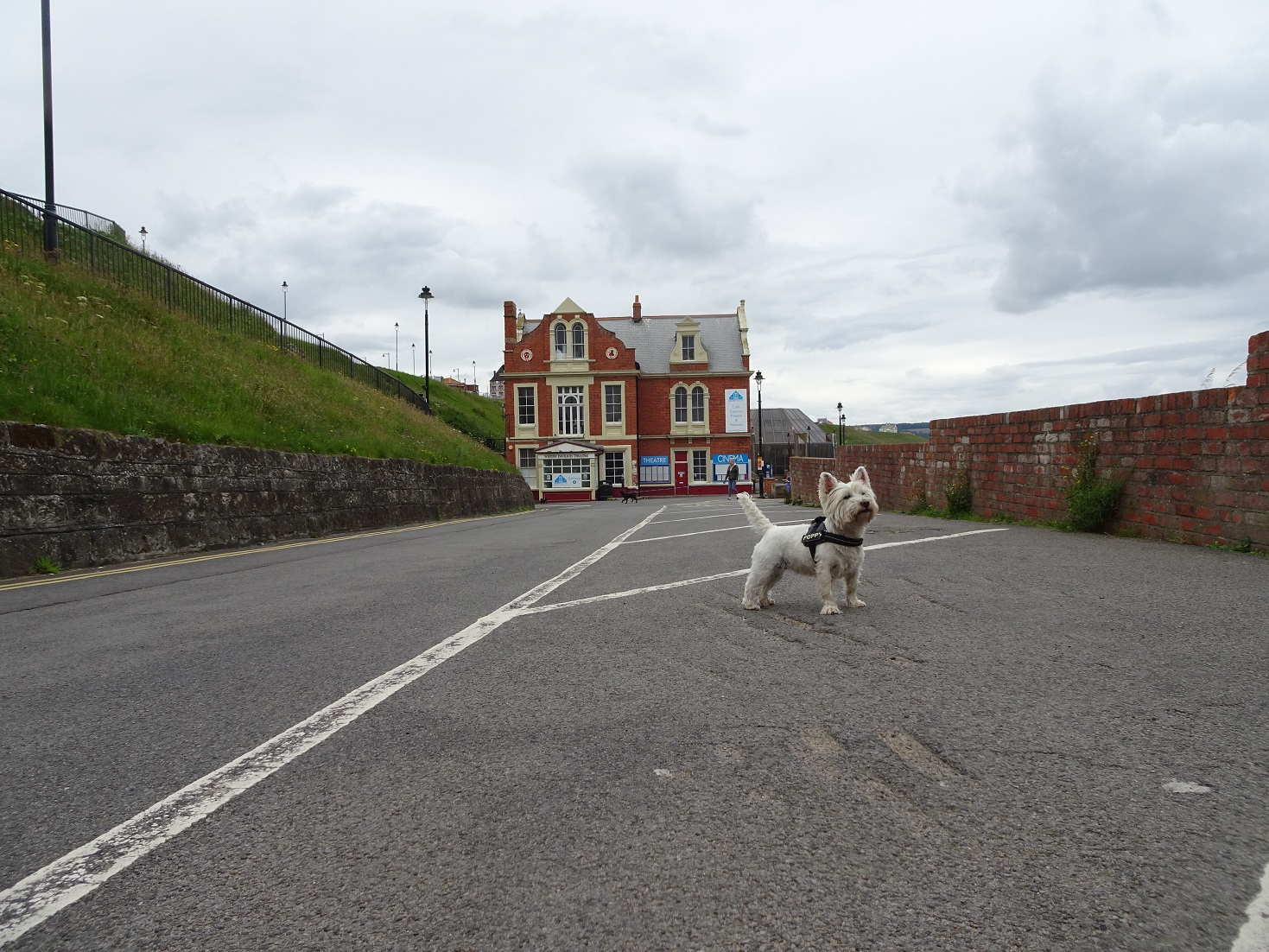 We had to walk under it to get to the promenade, then another sign! When will I get to the beach?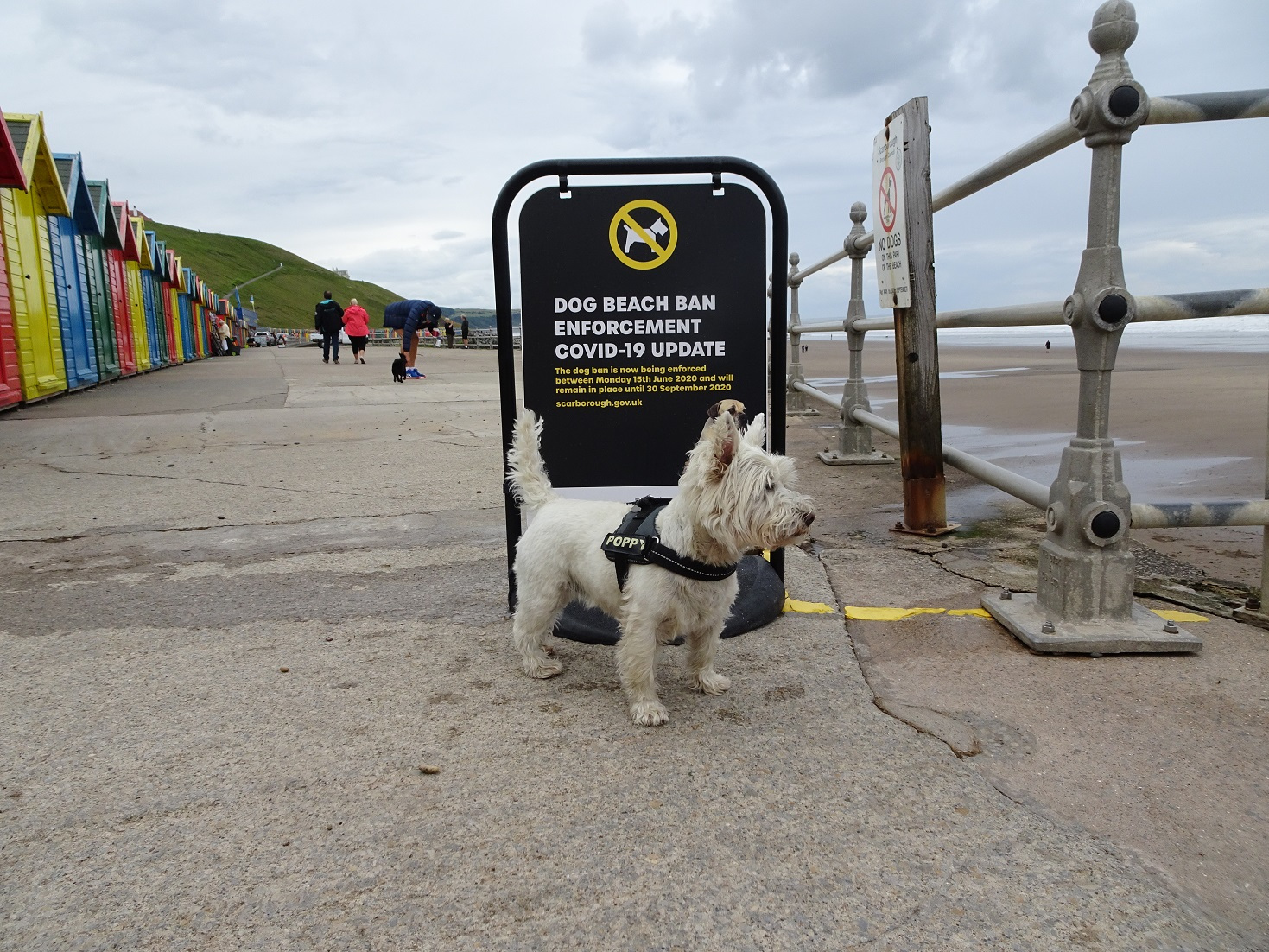 A peoplsee from Liverpool was walking with Jack Russell, he said its nothing to do with covids, the council just don't like dogs, a different excuse every year, bad councils.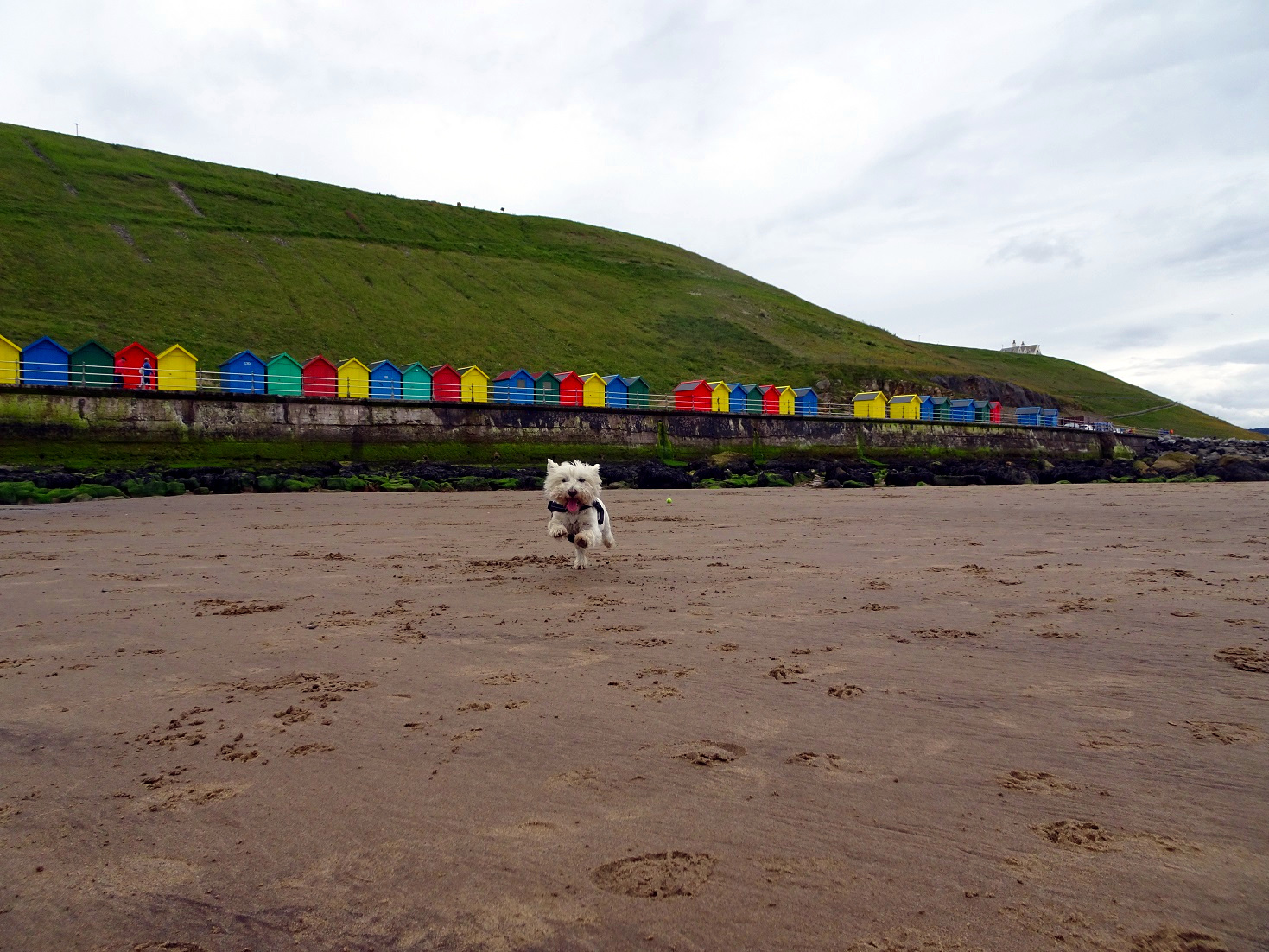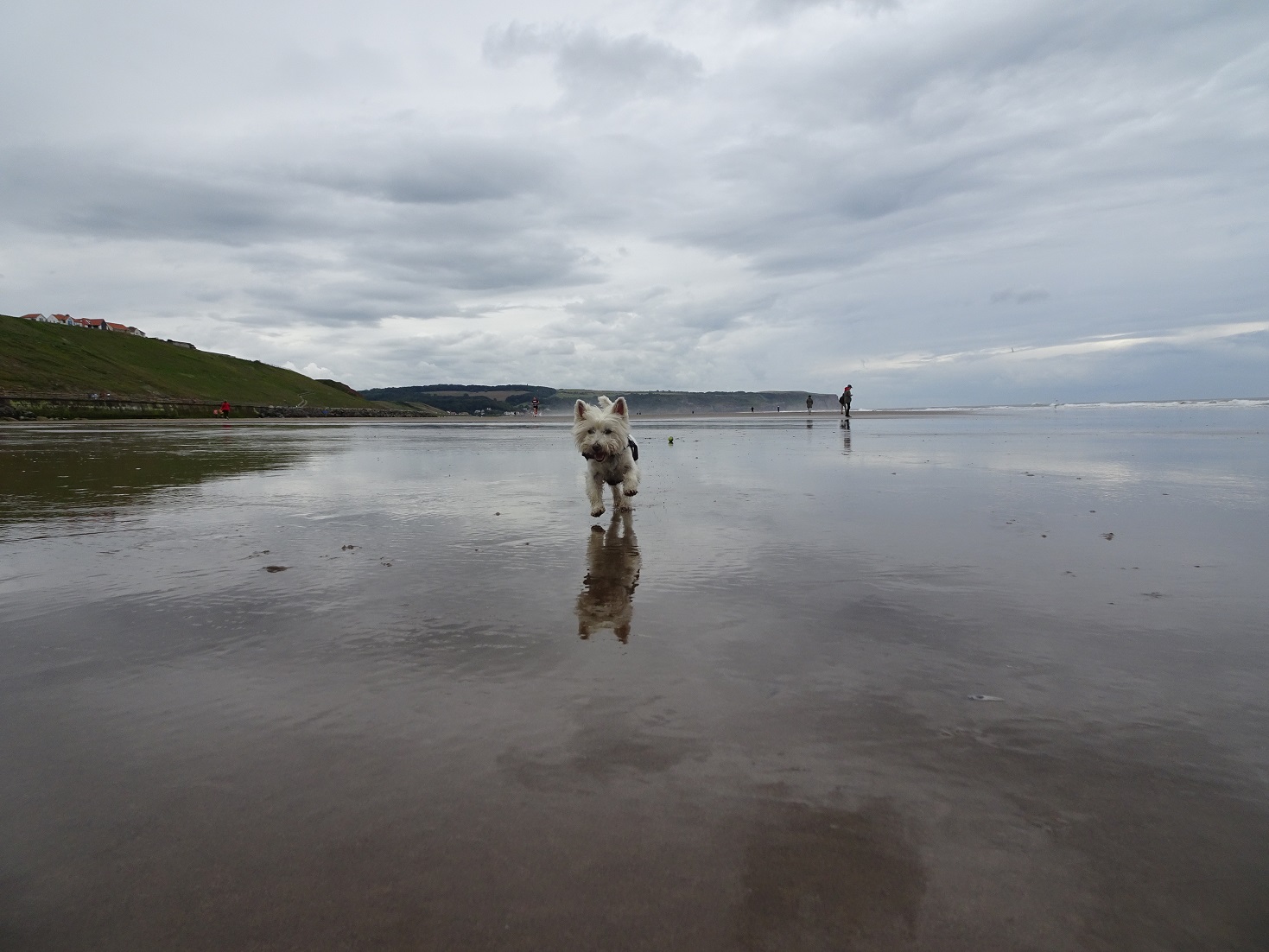 After a bit of ball, me and mum went to explore big puddles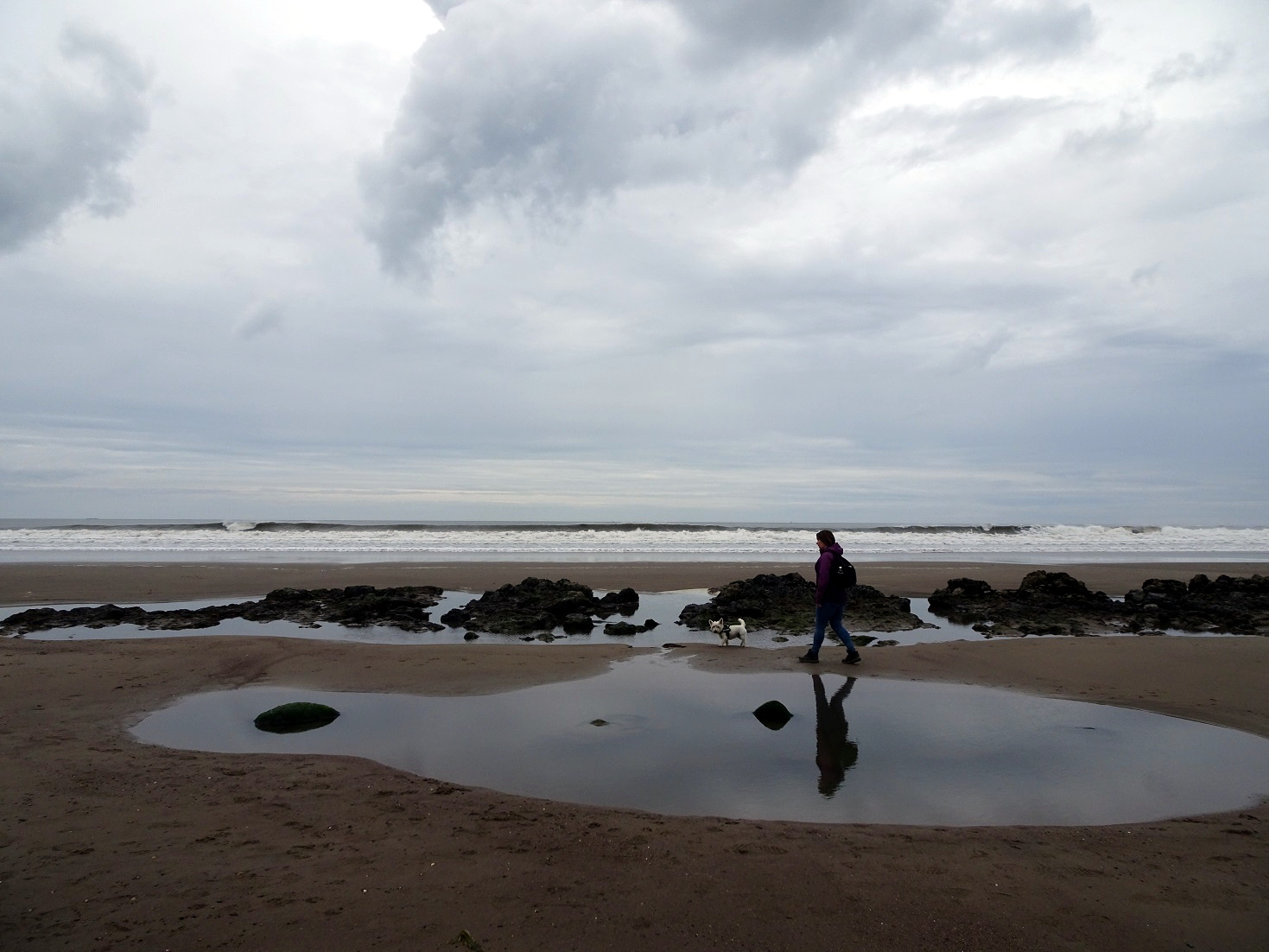 I thought I better help her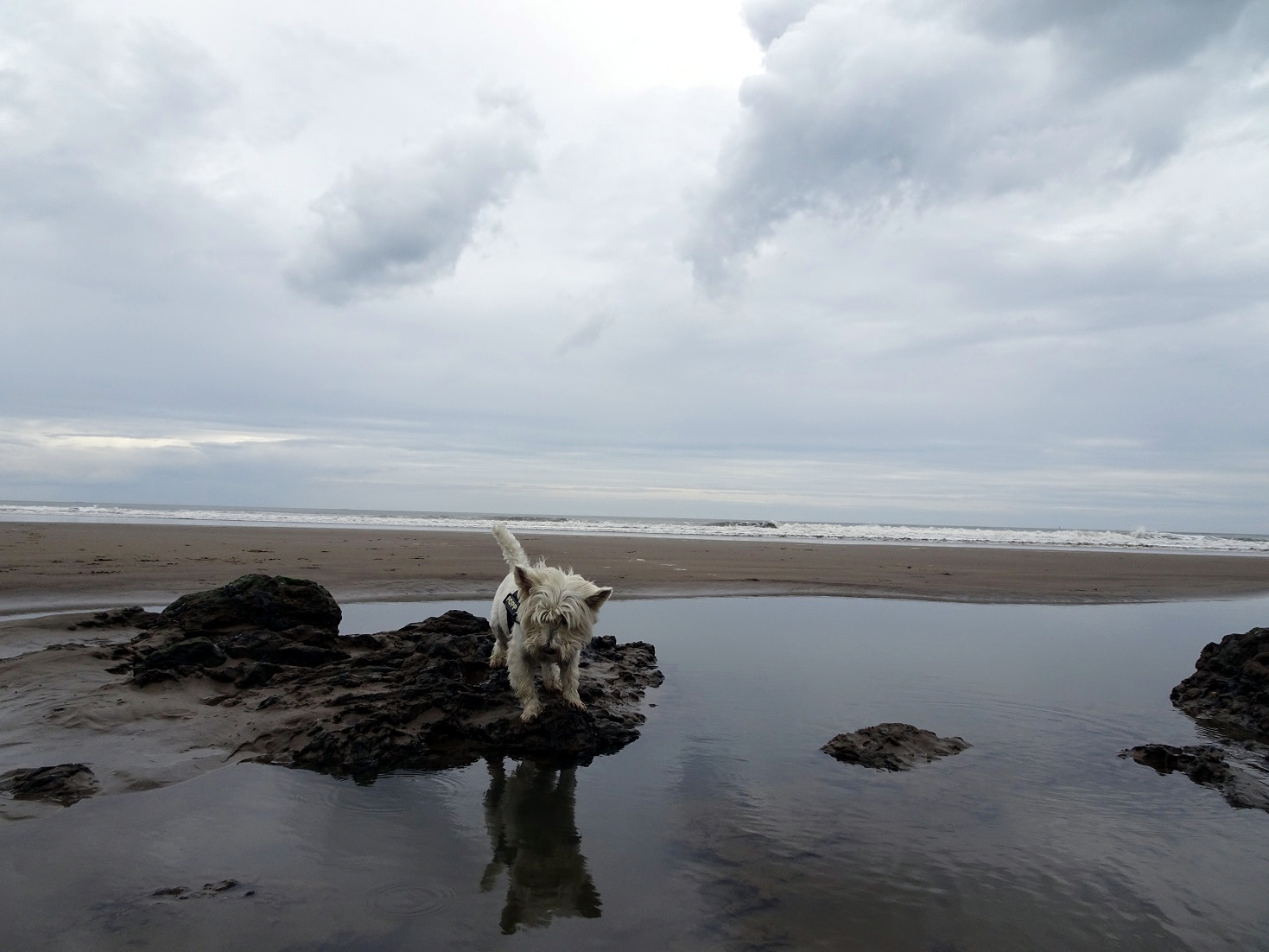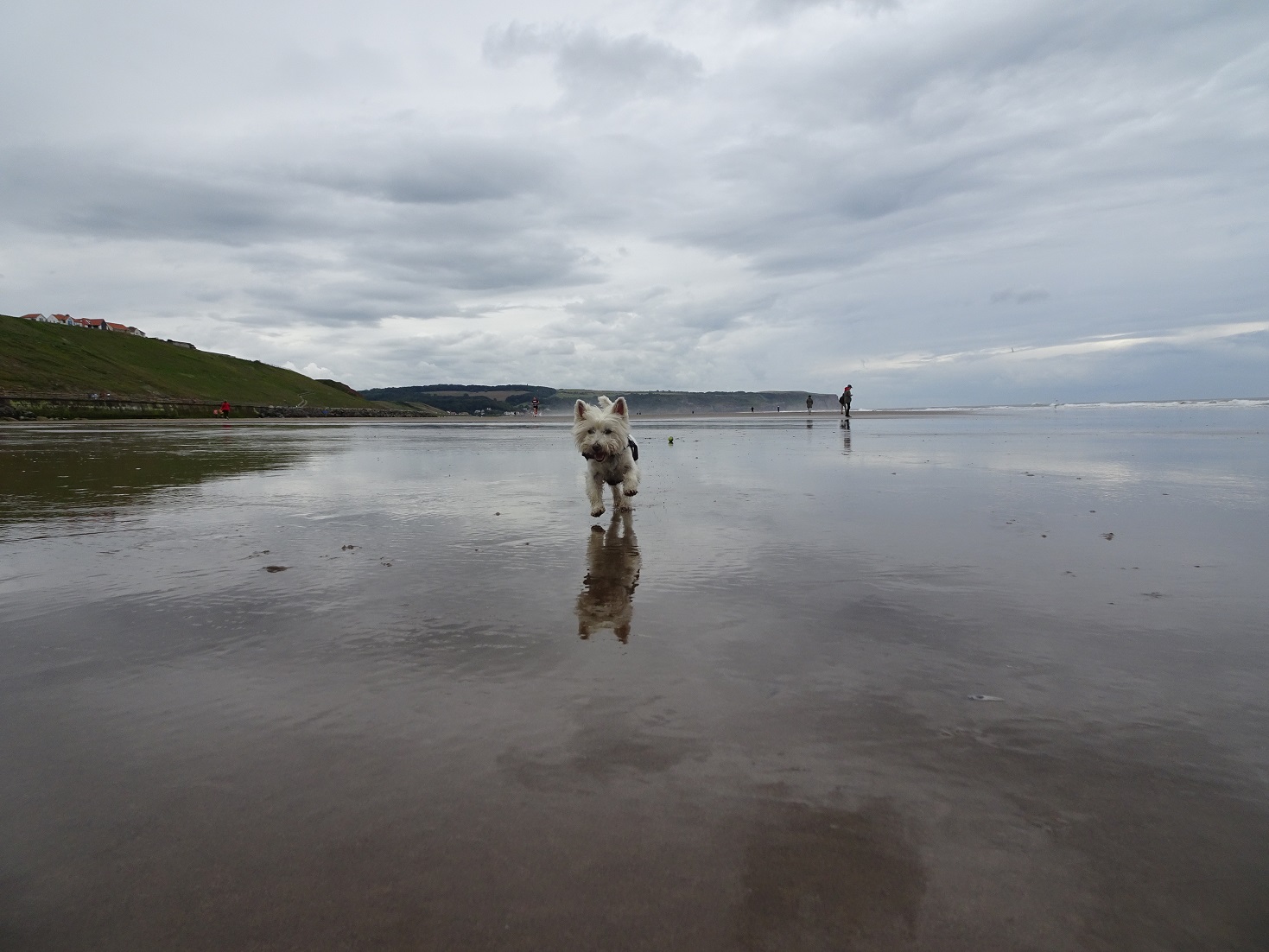 Time to explore some more. Walking along the promenade dad saw a tunnel. Where does it go dad? We entered the tunnel, mum and dad seemed happy. What is it dad? Dad said it was a lift so we don't have to clime the cliff, Just like the one at the eagles nest. Oh OK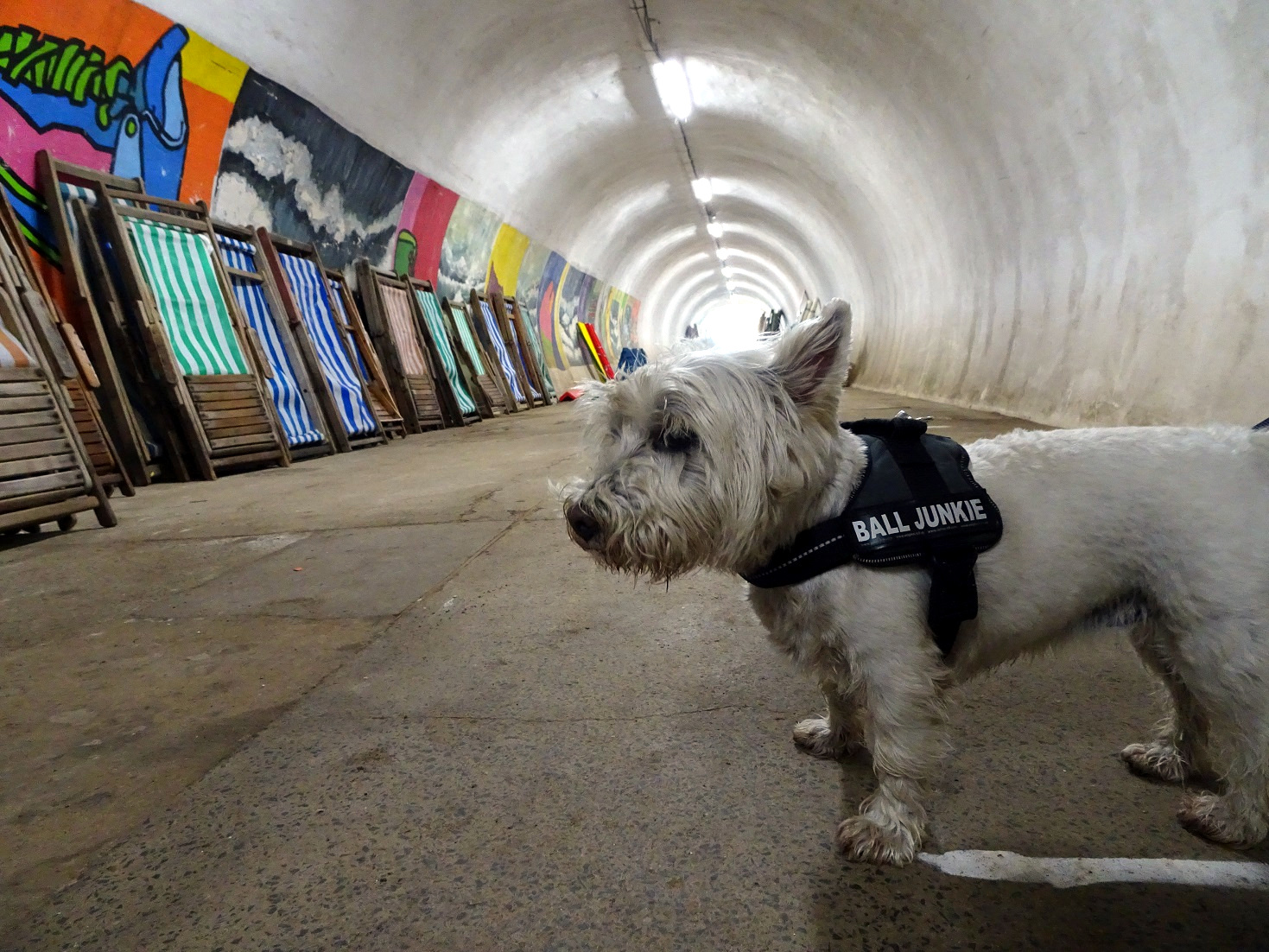 When we left the lift he was right! We were at the top of the cliff. Where now? Mum said we should go into town. We wandered down the streets into the heart of town. Some of the shops were open but the closer to the harbour the busier it got with peoplsees.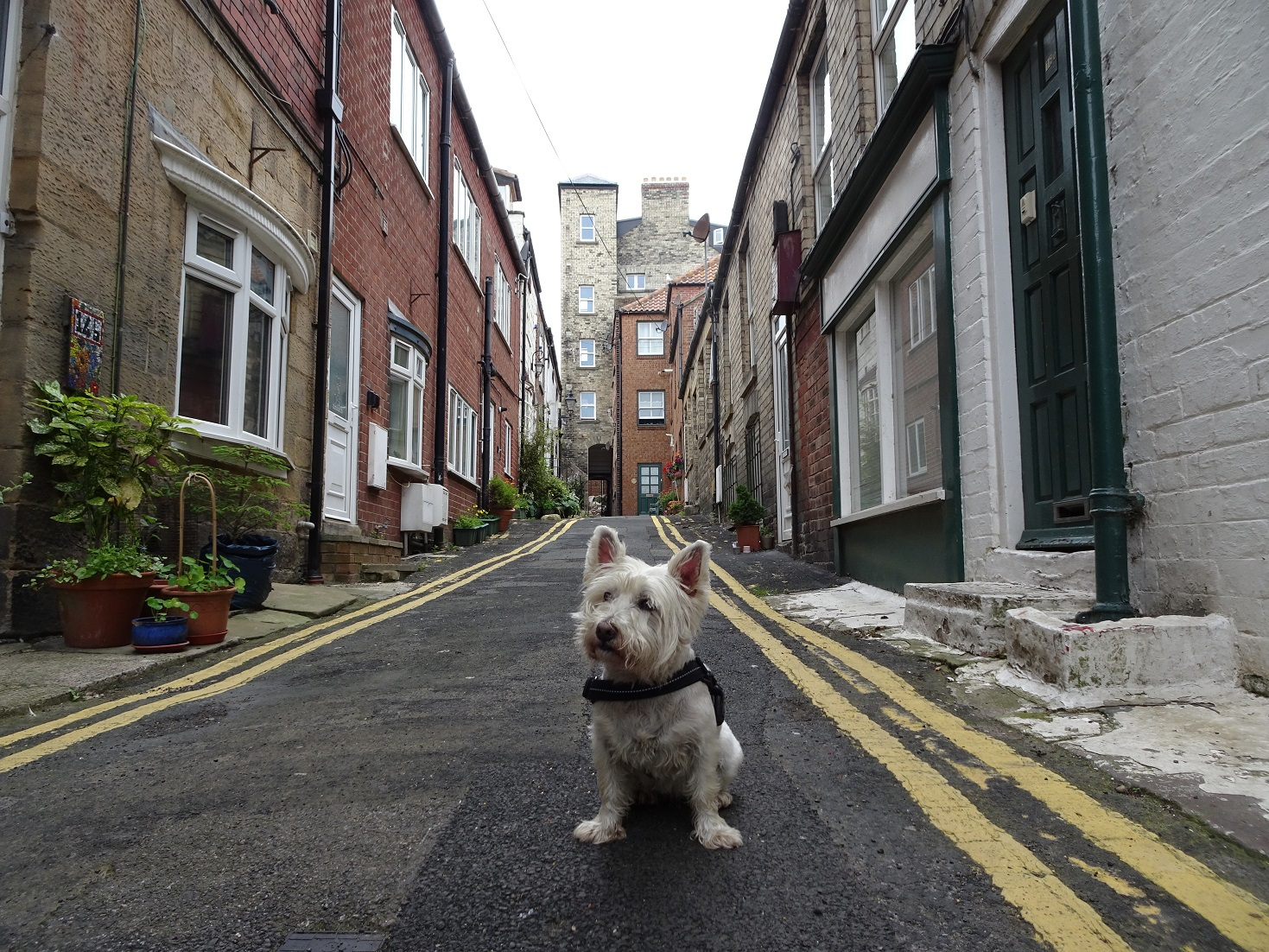 Even the bridge was one way. In the old town it was so busy dad kept me on a very tight leash. We escaped to the pier. It was great no peoplsees. All was well until the last part. The pier had big gaps on it and I nearly lost a leg. Mum picked me up and carried me.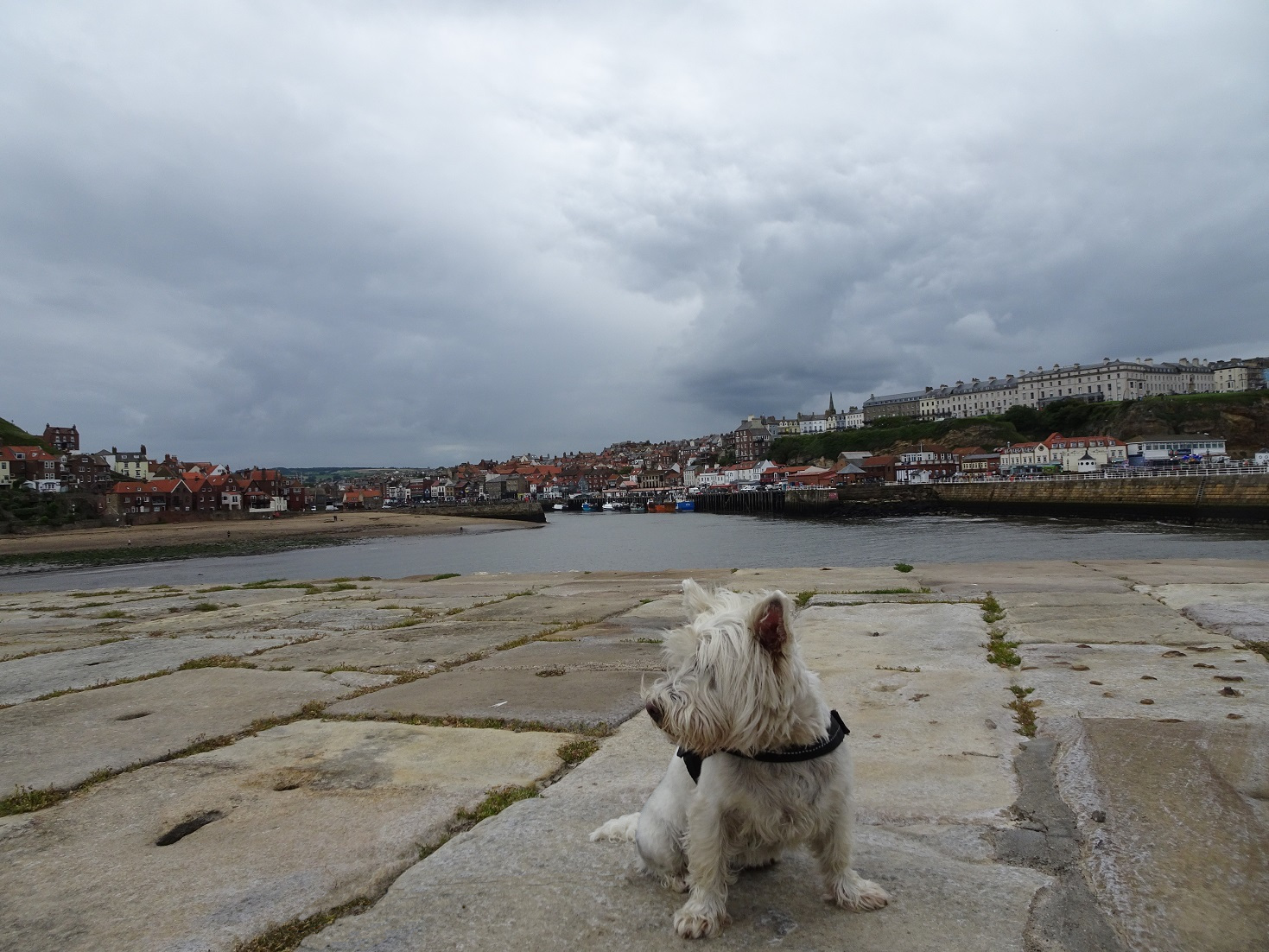 Time to get some food. Fishees and Chips! Walking back we were attacked by swallows, They were too fast for me to bite. To avoid the peoplsees we walked on the sand at the harbour, one last chance to play ball.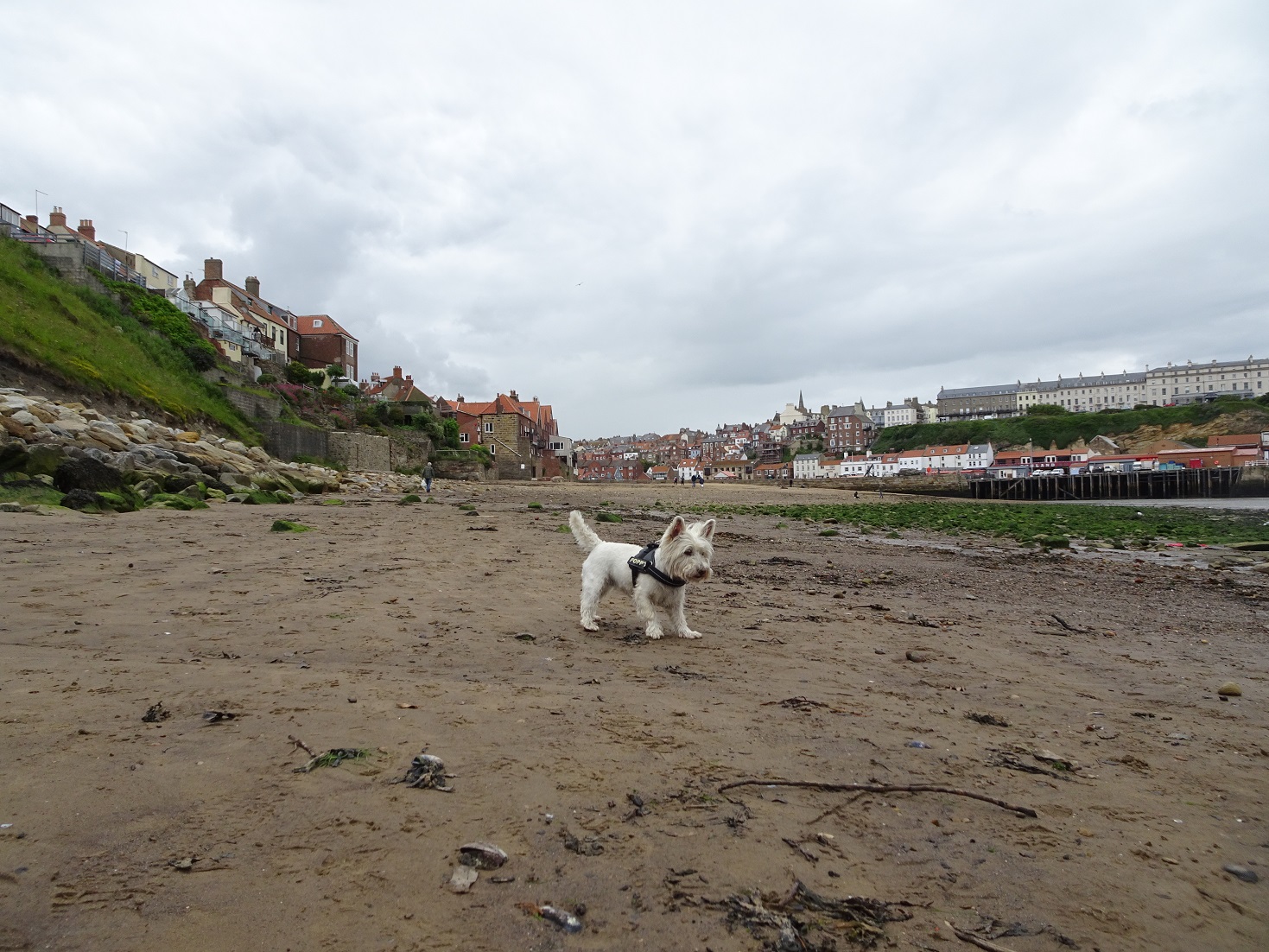 We had food at Hadleys fishees and chips, they were YUM. After food it was time to get back to betsy, so onward to bus stop. We were lucky. Busses are only allowed 11 peoplsees and a poppy now. There was space for us. By the time we got home to Betsy we were the only ones on the bus. At Runswick the buss stopped. It couldn't go further because a pony was causing a traffic jam. Stupid pony, im tired and want a nap, want me to move it?