In the morning we drove to Boppard next to the river wandered about for 15min then went to Wurzburg. It was hot but I found shade in the palace garden. It had a nice courtyard so nice I could not resist a pee in it.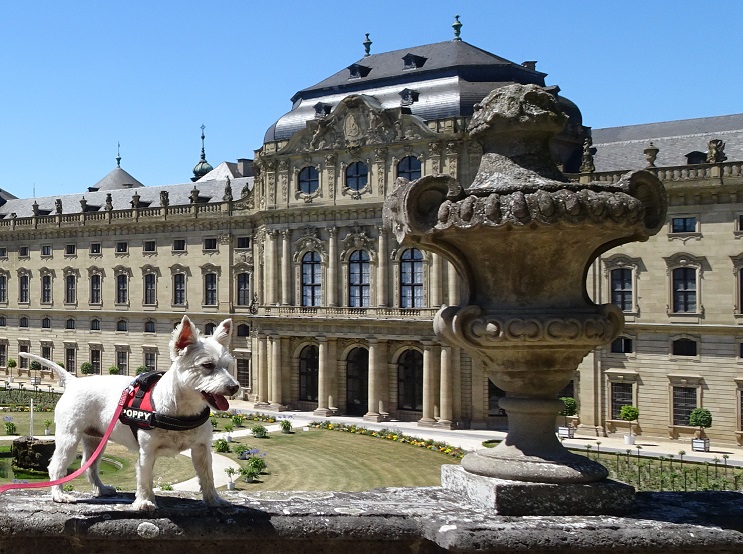 Then we went to Tauberbischofsheim. I did not like this town. It has pink sticky stuff that glues your feet to the ground. I managed to break free but stones got stuck in my paws, it was sore to walk on. Dad got the stones out my feet mum got the sticky stuff off. Mmm they got ice-cream for 1euro I got sticky feet, ripped off.When we got to Betsy dad got worried. Something about Betsy's front paw.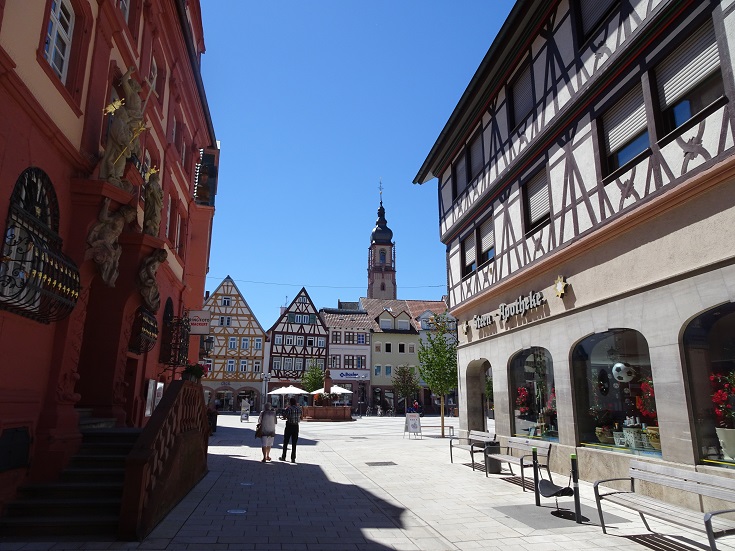 Next town was better. It was called Welkersheim. It was very pretty. Betsy had to get water on her paw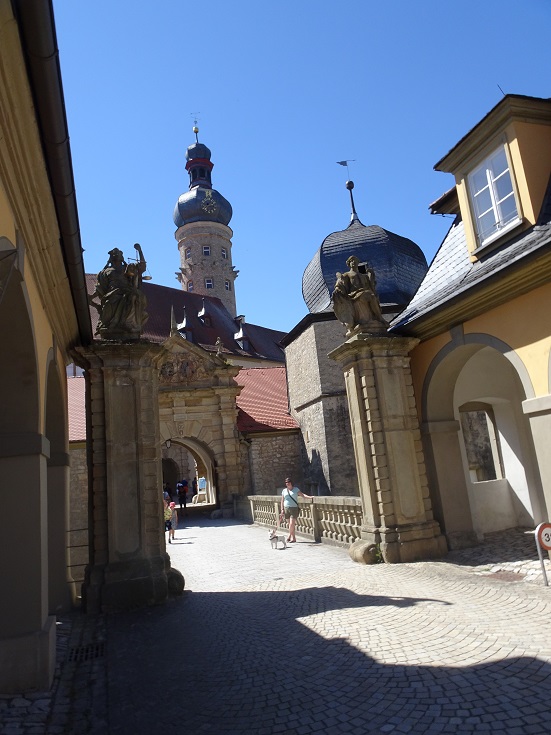 Finally we travelled through lots of wheat fields and got to camp at Rothernburg on Der Tauber. It was a nice place to stop. We went for a nice walk in the fields next to the campsite.
Something is up dad is on phone a lot to insurance.