Up early and off in mini, we are going to meet someone in Londonderry who will show us around. We left Ireland and entered Northern Ireland. We met a young lady who took us from the castle into a place called "Free Derry". We wondered around the council estate where people painted the gable ends. She was very passionate. At the end of the tour we were going to walk Derry's Walls. I like old Derry's walls. I got off lead as there are no cars there. It's not often you get to play ball in a city.
Mum found a nice place to eat called Warehouse no1 when I got in another dog started barking at me. Once we were introduced she was actually quite nice, more dogs came in and I got to play with them. After lunch we went for a walk and dad went to get drinks for the party tonight.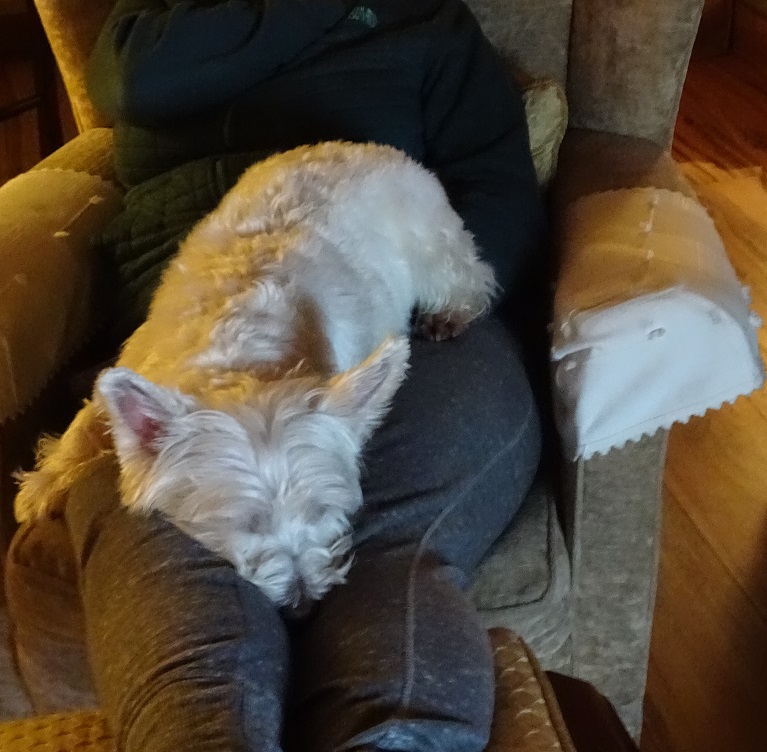 The party was not much of a party, just me mum and dad, Suits me fine as long as mum and dad are here I'm happy, Dad set the alarm clock for 11:30 because we were going to see in some bells? Good job he did because we all fell asleep, when we woke up mum and dad had some champagne. 12 o'clock came and went no bells came in!