We got up and the sun had gone away. Might explain why dad is grumpy. As we got into the car I spotted a sea monster, mum shoed me into mini and she went to take a photo of it, sea monsters should not be so close to our new home.
Off we went along the windy wee single track road. The first stop, Kinnagoe Bay, was too steep for mini to get down and it was raining so we went onward. On and on we went to Malen Head, the most northern point in Ireland It was windy and cold. We got a parking spot right next to the old telephone office. It was full of tourists. I ate some rabbit poo when mum wasn't watching, but dad caught me at smacked my nose.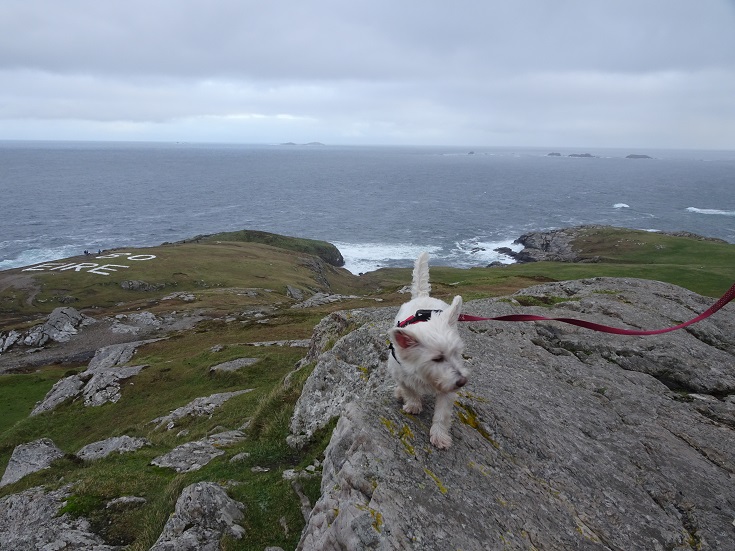 We stopped at Dunree Beach to play some ball then later Tullagh Strand Beach. My favourite beach was at Buncranna, lots of dogs there including a monster dog. As the weather improved so did dads mood.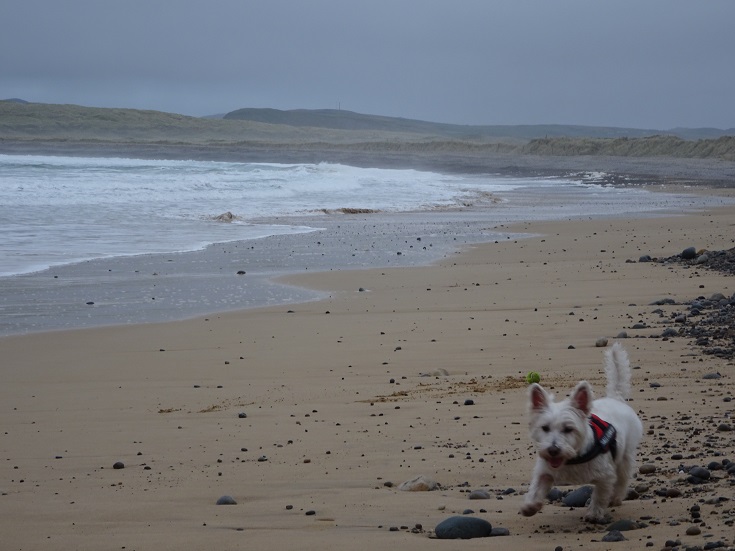 Just before we got home we went a small detour. Another beach, from this one I could see our cottage. This is going to be my beach from now on.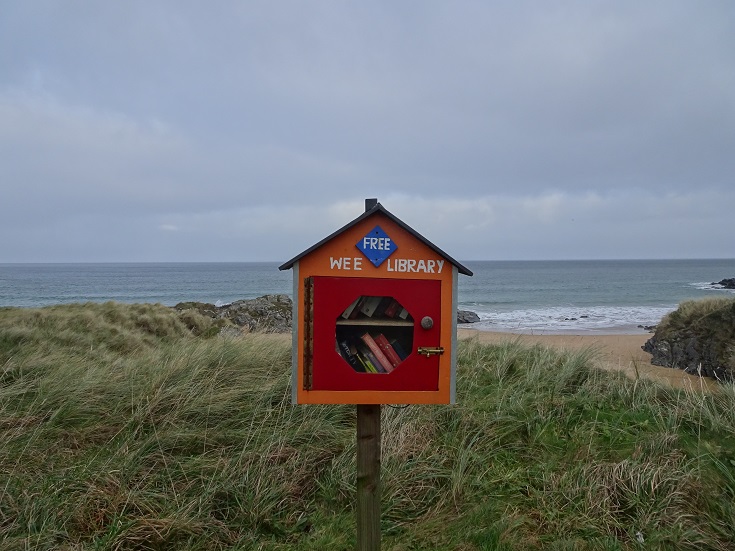 What a day time to keep warm in the cosy cottage