We got up early and were in Betsy for ages and ages. When she eventually slowed down a man told her to squeeze between two other motorhomes in a field. The peoplsees in one of them came from Denmarks. We walked across the field then through the town, at the end of the town was a great big hill. Up the hill we went, on and on, up and up. We finally got to the top where there was a big castle. I was not impressed but mum and dad were. They said it looked like Disneyland.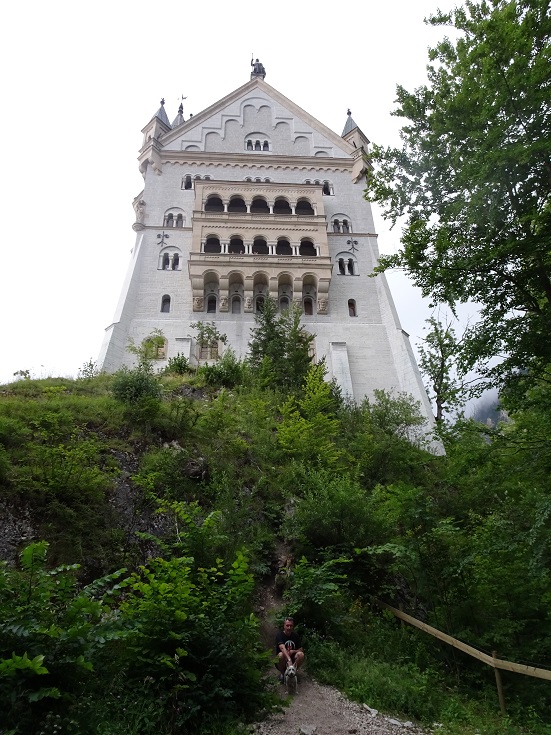 Back down the hill to Betsy. As we got there it started to rain. We went in Betsy to a Lidl, then tried to find the pet shop. Daft dad thought he was going into the pet shop but instead went into someone's house! The showed him where the pet shop was. We were going to the pet shop for something called a mussel, I don't like musselsees.
In the new camp it was called Camping Hopfensee. It had a nice lake and fields to explore but it was very busy. All the motor homes were white close to each other. Dad had to pay for the electrics up front.
The day ended very strangely, a german knocked on our door. Dad went to see what he wanted. The german was not happy with us because we were too noisy, I never barked all night! Besides that it wasent even midnight!