Yesterday we got into Betsy and headed off into the hills. The woman in mum's phone was giving dad directions. I took us to a place where we could see Stirling Castle outside a school. It was getting late. Why does dad listen to the woman in mums phone, numpty! You would think he would learn!
Eventually Betsy got to rest.
I woke up today in the middle of lots of trees. Mum took me down to the river. I got my paws wet. Mum said it was called the Forth. After a run around in the trees I got some bacon as a reward for finding a red squirrel. They run just as fast as the ones up the park.
After lunch we went a big walk by the river. We went over a bridge, it was much smaller than the other Forth Bridges.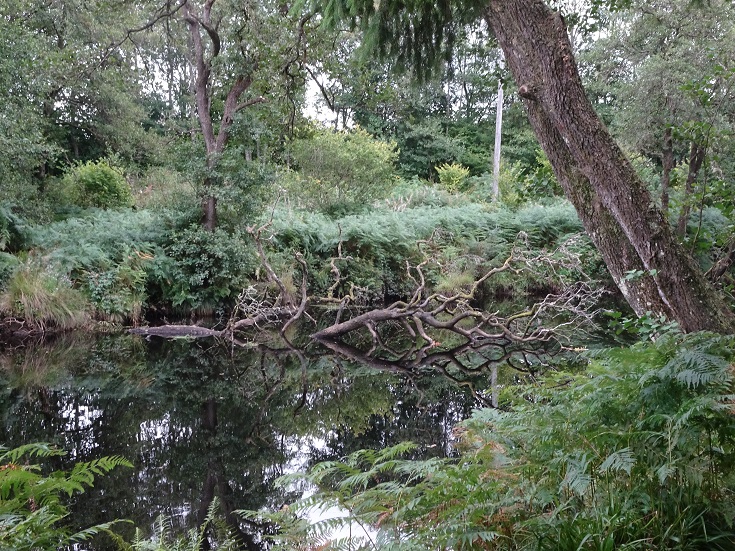 We went to a town called Aberfoyle. It was full of peoples on bikes and the put put machines that dad plays with in the shed. When we got back to Betsy I went for a nap.