We got up and left before 8. Betsy was flying through the twisty roads of Bavaria, her paw must be good again. We went onto the big road and headed for Austria. When we got there we doubled back into Germany again. Before we got there Police were checking everybody and a motorway badge. We were ok because dad had bought one earlier. Sneaky Police. We were going to see the eagles at their nest. A guy called Adolf lived there once.
Betsy was really tired and hot after climbing the big hill worse still she couldn't find a place to rest when we got there. Round and round we went eventually after a lot of wriggling she squeezed into a space.
We left her to cool down and went on a bus that took us up a scary road. When we got out we went into a long cold tunnel. At the end was a brass elevator. This took us to Adolf's house.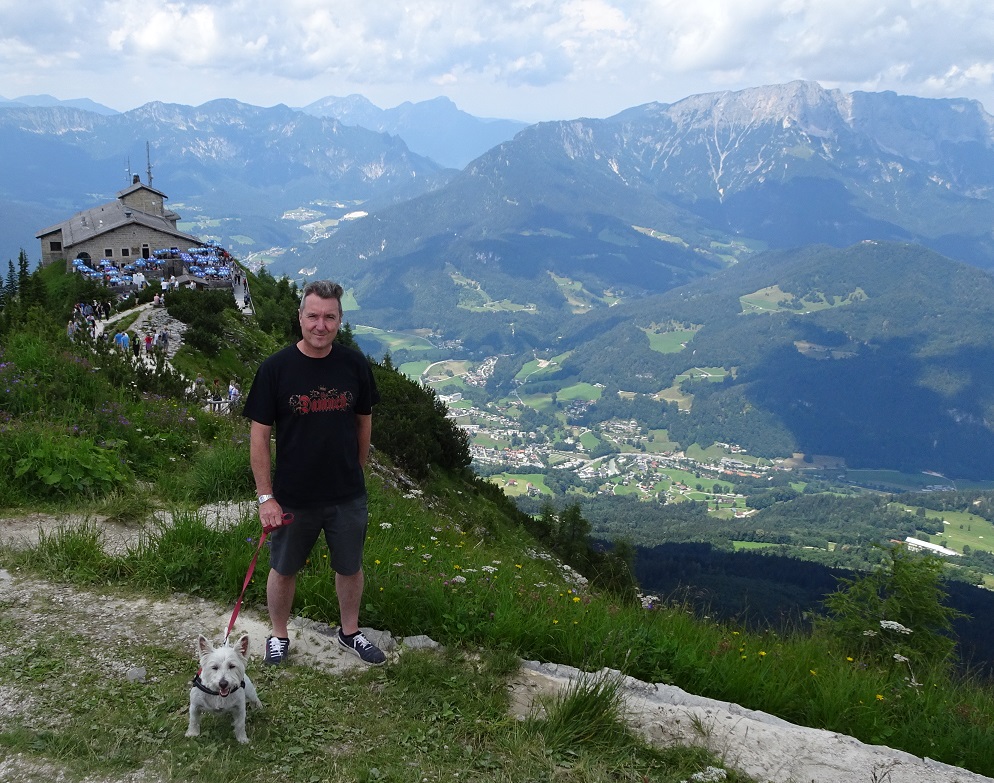 The house had good views. Dad got mad at me, but when you got to go, I had a big poo. Sorry Adolf.
We got back Betsy started down the hill, it was steep. A 1 in 4 gradient. She didn't like it, you could smell her paws burning.
Back on the road we drove through Austria to Slovenia and stopped at Ljubljana. It was a strange campsite it looked like a restaurant car park.