This morning I needed out so I woke mum up by whining, the camp site looked so much bigger by day, it went on for ages. Dad got up and went over to the camp office he seemed pleased when he came back. After my breakfast biscuits we walked into town, off lead Yea! In Crail we wandered over to the bus stop. The bus came and we got on, the bus zoomed through the country lanes. We got out at a seaside town called Anstruther on the east Nuek of Fife.
It was a nice town but not a lot of opportunities to play. We wondered through the town lots of nice smells at the harbour, mmmm lobster pots my favourite. On we went through a hamlet called Cellardyke.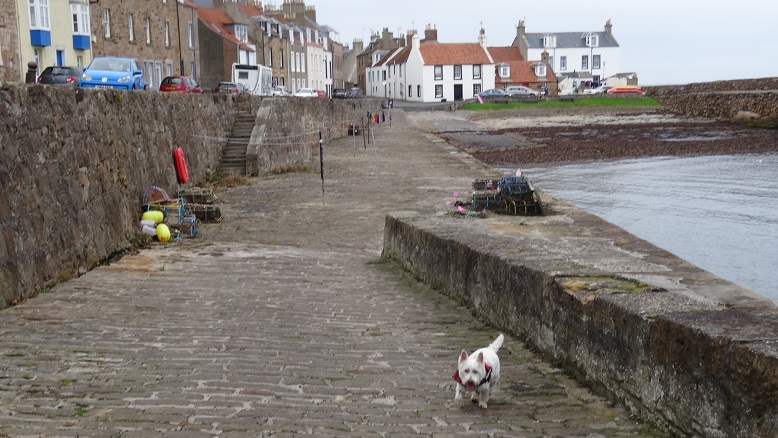 At the end of the village we headed down to the costal path. Finally off lead. It was a really good walk along the coast lots of places to play ball and explore. We walked all the way back to Crail.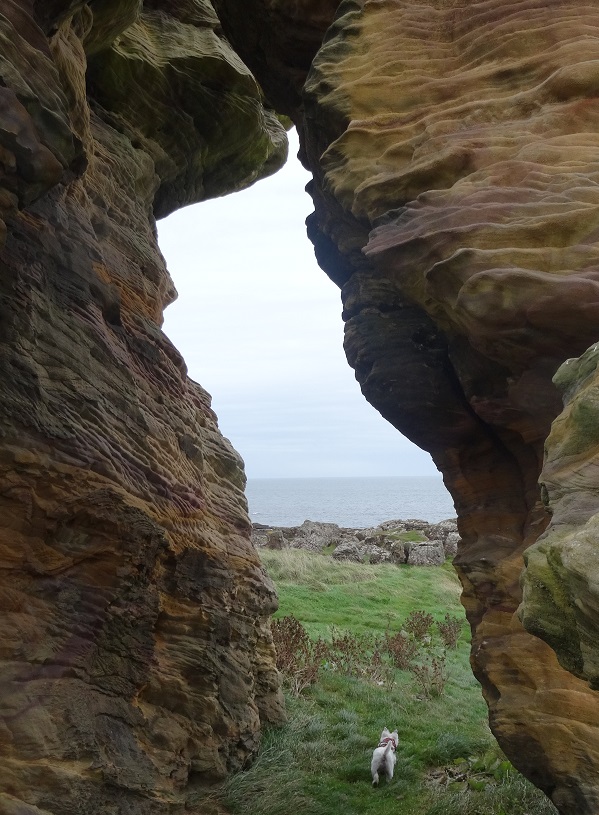 Back in Crail we went down to its port, even more lobster pots to smell but the lobster shack was shut. I want to meet one of these lobsters. We sauntered back up to the main street and dad got me a bone from the butchers, I'm liking Crail. When we got back to camp dad moved Betsy right onto the sea front. It was good because my long lead was made even longer.