Weekdays in the city could be worse but poppys get bored. Now that mum is back at work because the school is open the house is quiet during the day. Dad sits and works on his computer and only gives me pets and plays for a little bit of the time. The highlight of my day is protecting mums bird feeders from the sneaky squirilsees. When mum gets home she is tiered but I give her lots of lovin when she gets home. Weekdays are slow. Poppys love weekends. Weekends are just smashing! I get up when I want to and start the day with a bit of sun and Saturday Kitchen on TV.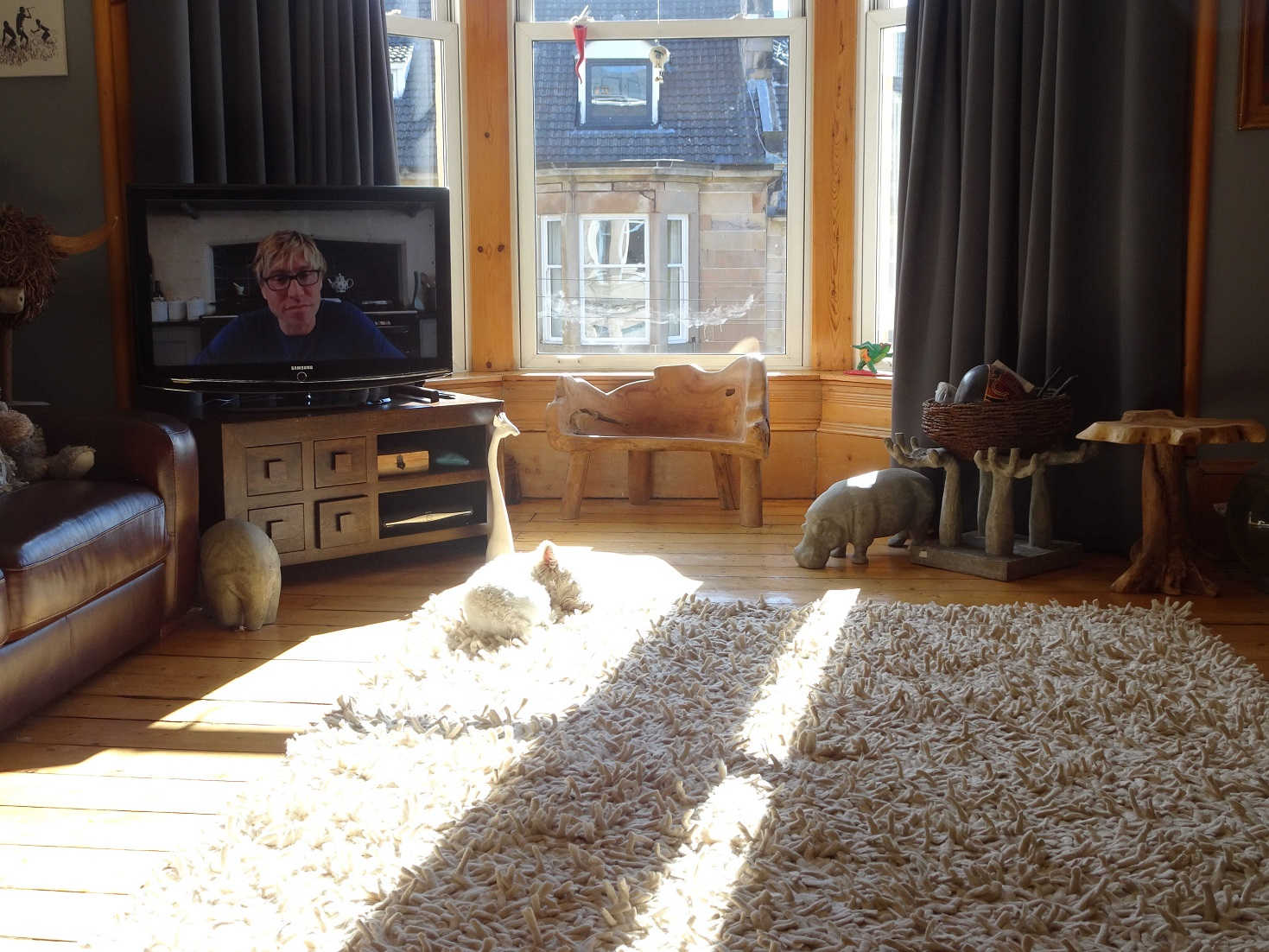 After a bit of breakfast it's up the park for a game of ball. Home park is huge. There are lots of ways to walk around it. Poppys are off leash in park. Good job because there are loads of sneaky squirilsees chase.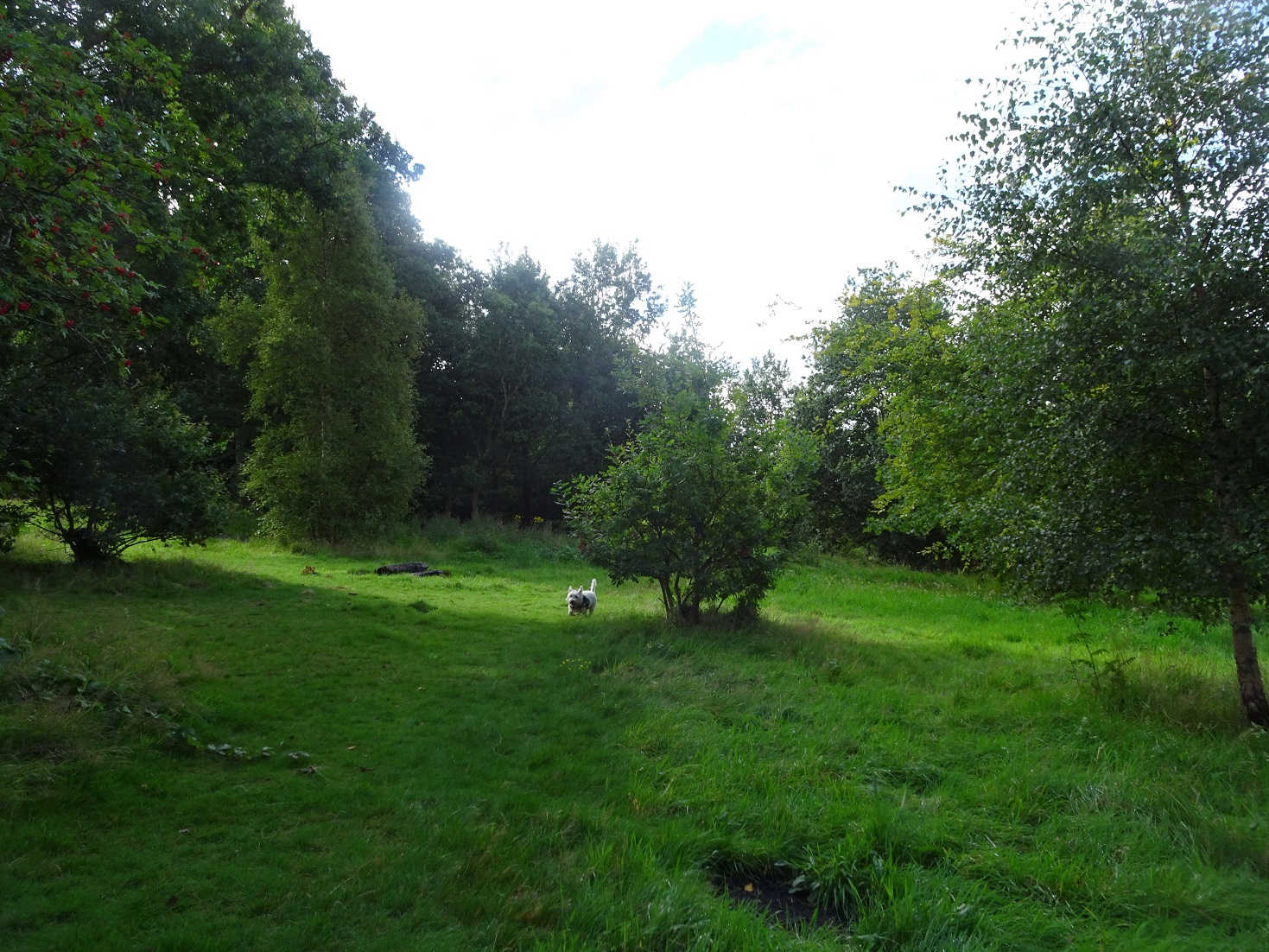 The other great thing about weekends is the beach. We all get into Mini and head off to the seaside. Troon has a really big beach, Poppys love the beach lots of space to run around and paddle. The best bit about Troon is sausage rollsees! We always get sausage rollsees when we go to Troon.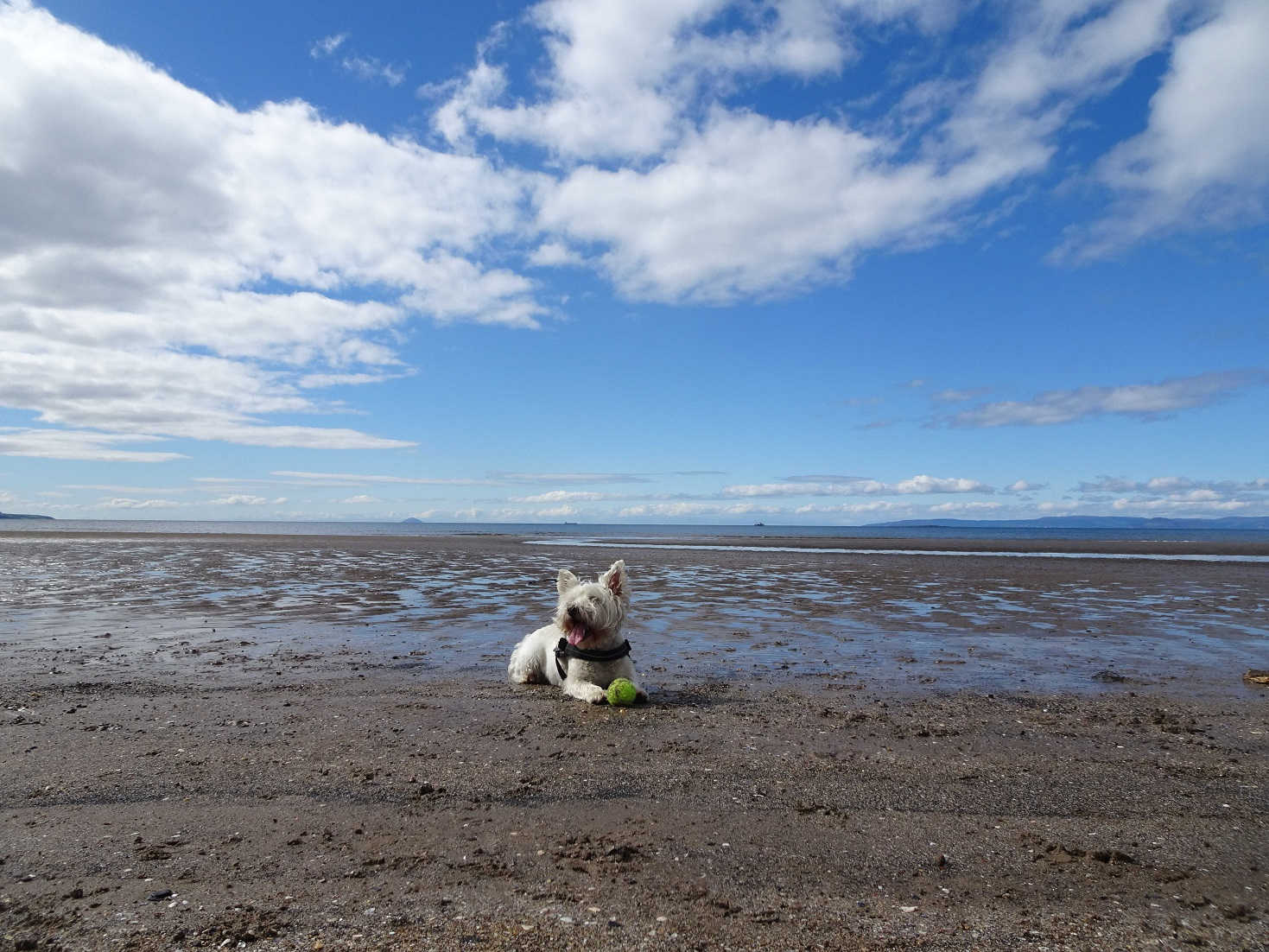 This weekend we had to go to the farm because mum needed fruit and veg. As soon as we got to the farm I was put to work rounding up ducks. Ducks are easy.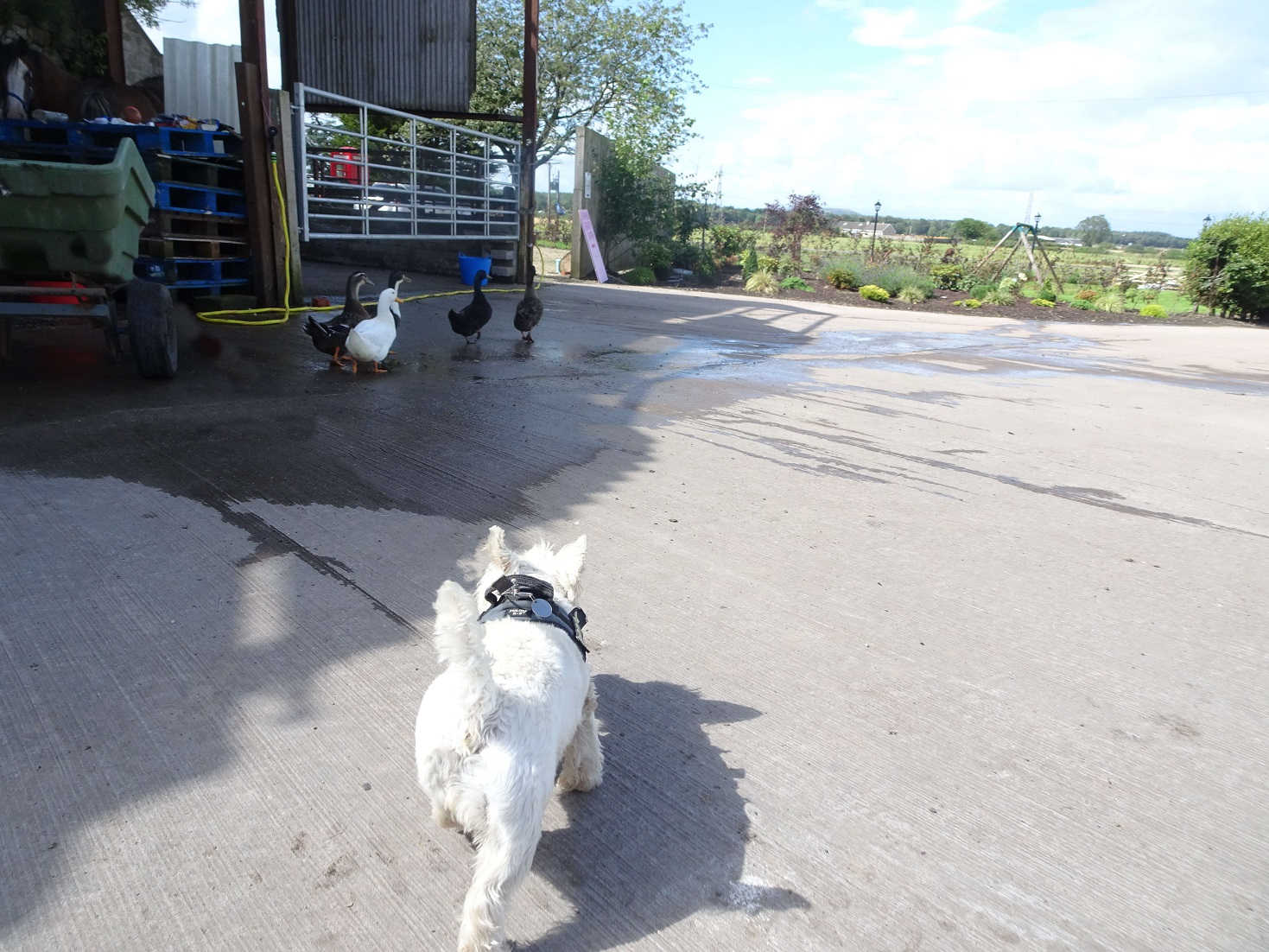 I went to porky's pen but porky had moved out for summer. That's when I noticed others had moved in to his pen.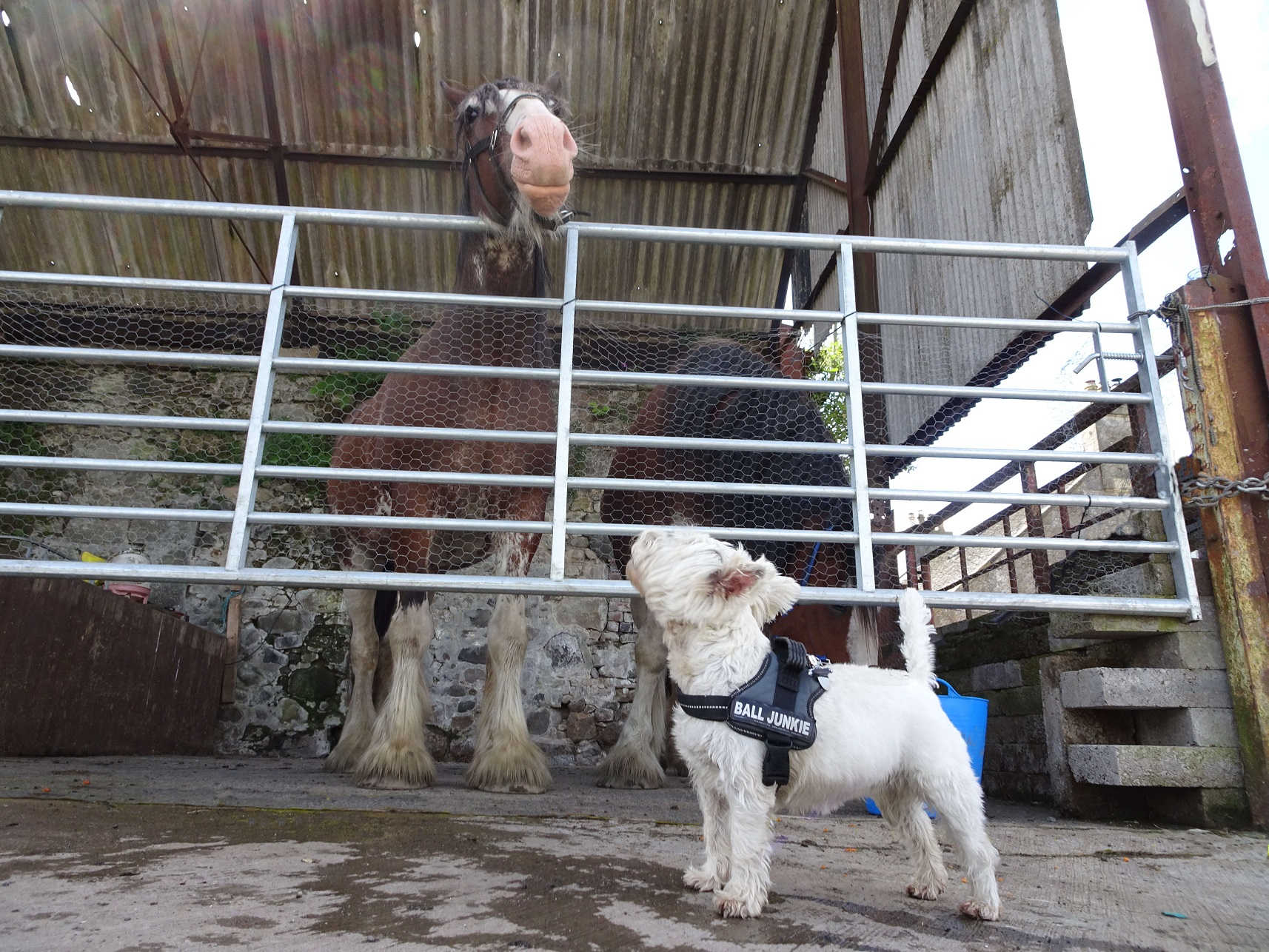 I asked them where porky had gone to the big Clydesdale said he had moved round the back of the shed.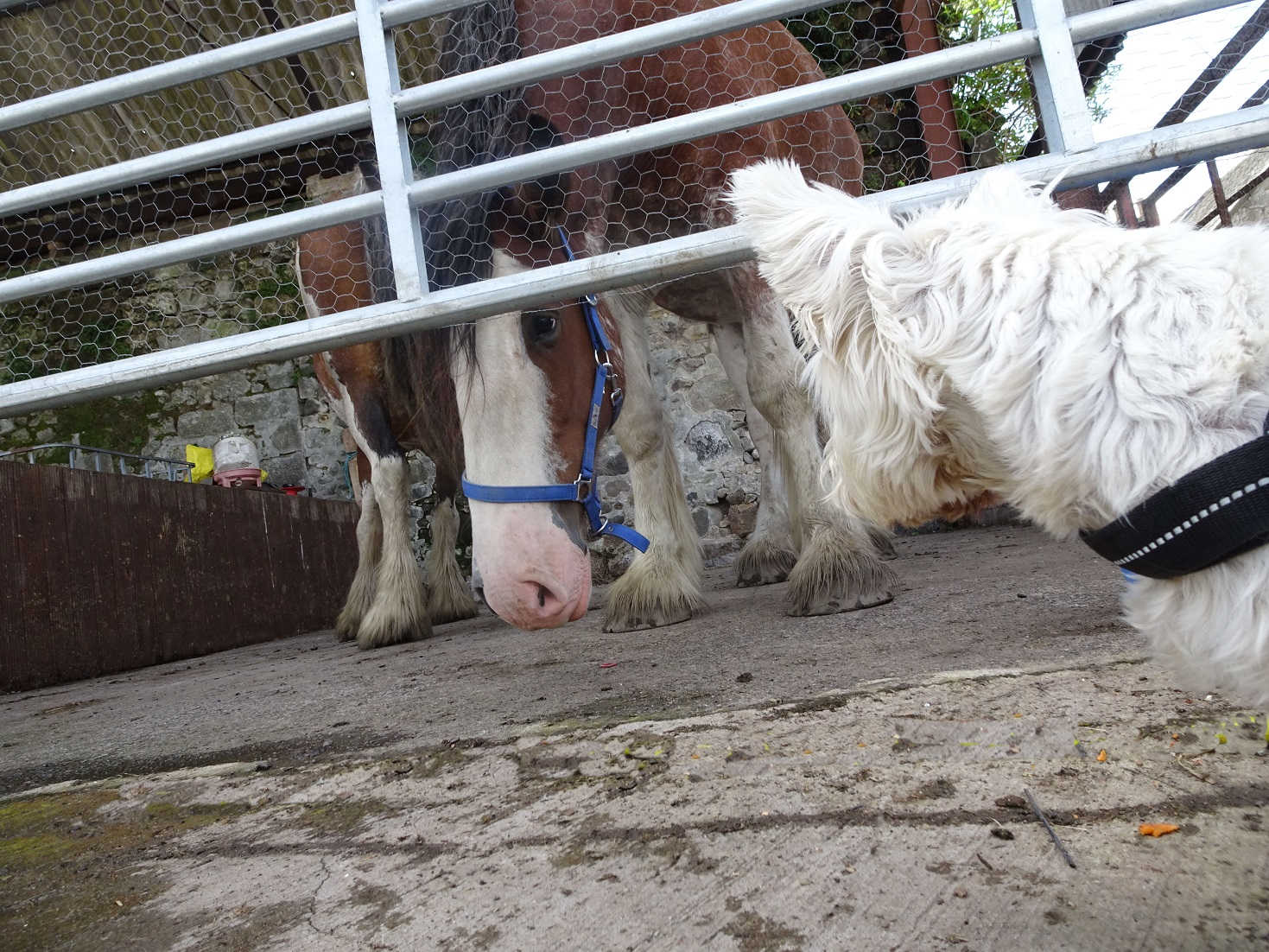 Mum got her shopping and we were going back to mini when I saw a nasty cat hiding under mini, Grrrrrrrrrrrrrrough, rough, rough, ruff. I chased him away, it was for his own good Mini would have squished him.
We left the farm to go to Uncle Richard's house. Auntie Ray let me out their back garden and gave me a nice cold bowl of water. The best bit of Auntie Ray's house is that I always get smoked salmonsees there.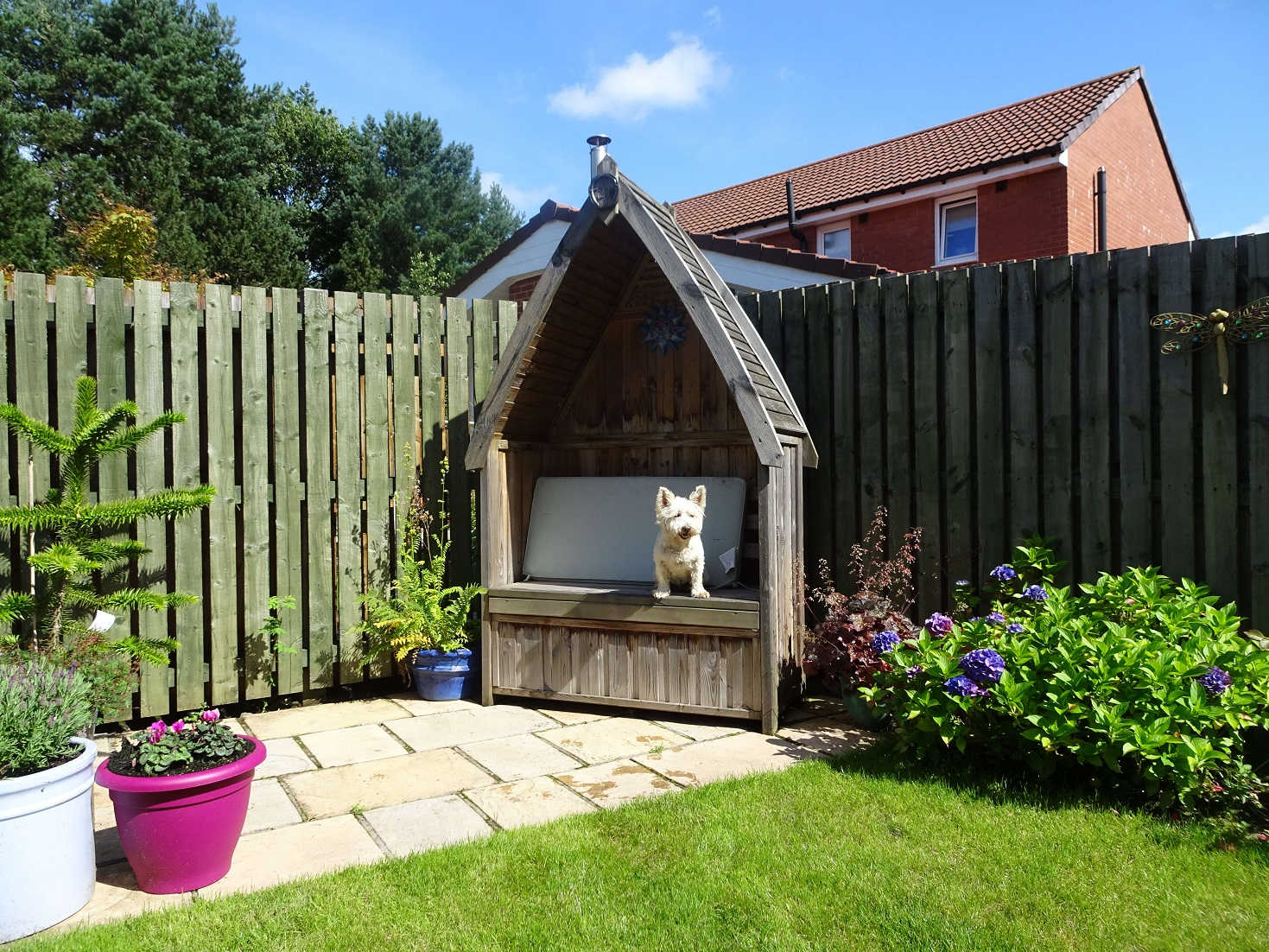 When we get back home dad watches the football and mum makes dinner, I don't have the heart to tell her kibble with mackerel filletsees is no where close to smolked salmonsees. Long day, poppys is shattered. Snoosees till nigh time patrol then beds.